Demi Lovato took everyone's breaths away on Thursday as she attended The Royal Variety Performance in London. The former Disney darling was there to entertain the Duke and Duchess of Cambridge, as well as other well-known British personalities.
For the occasion, Demi decked herself in a standout piece by Ashi Studio. The frock came with a dramatic high-low hemline that was also detailed with statement fringes. She complemented the number with glittery extras, then finished the piece with an equally dazzling pair of strappy sandals. The look was nothing short of spectacular, and I must say, Demi completely outdid herself.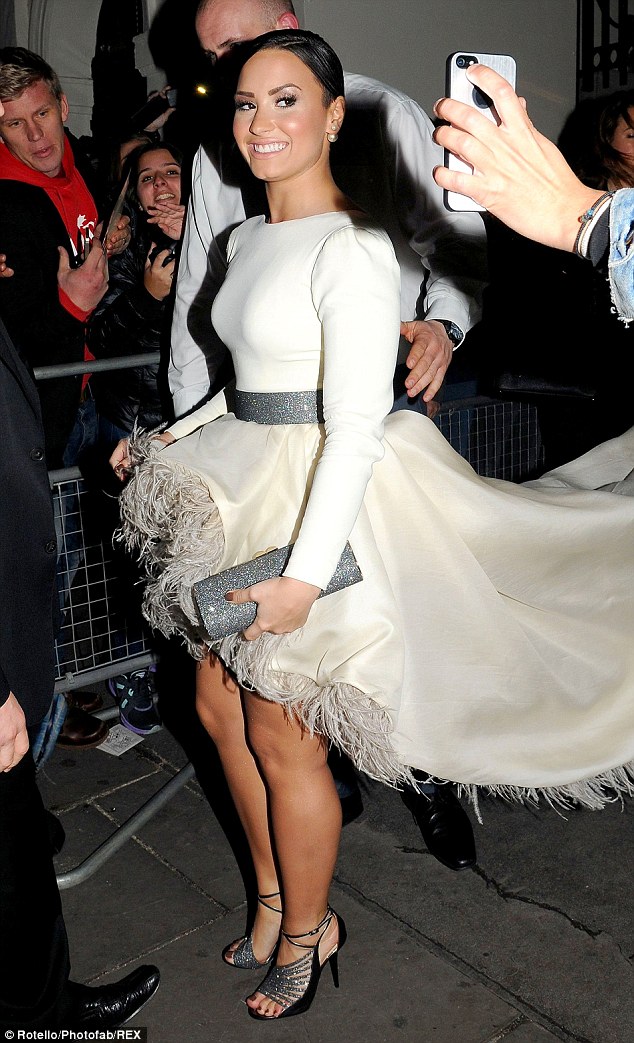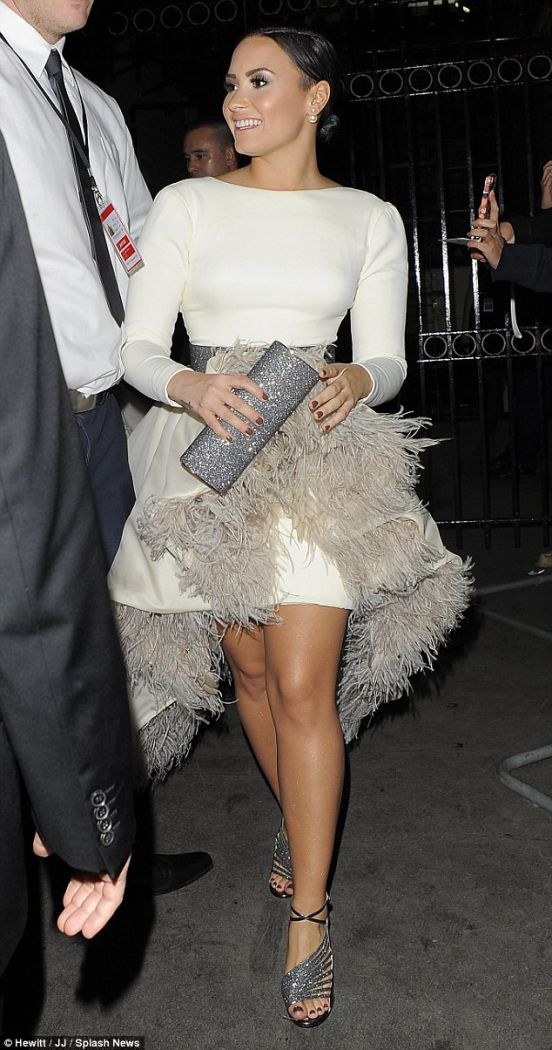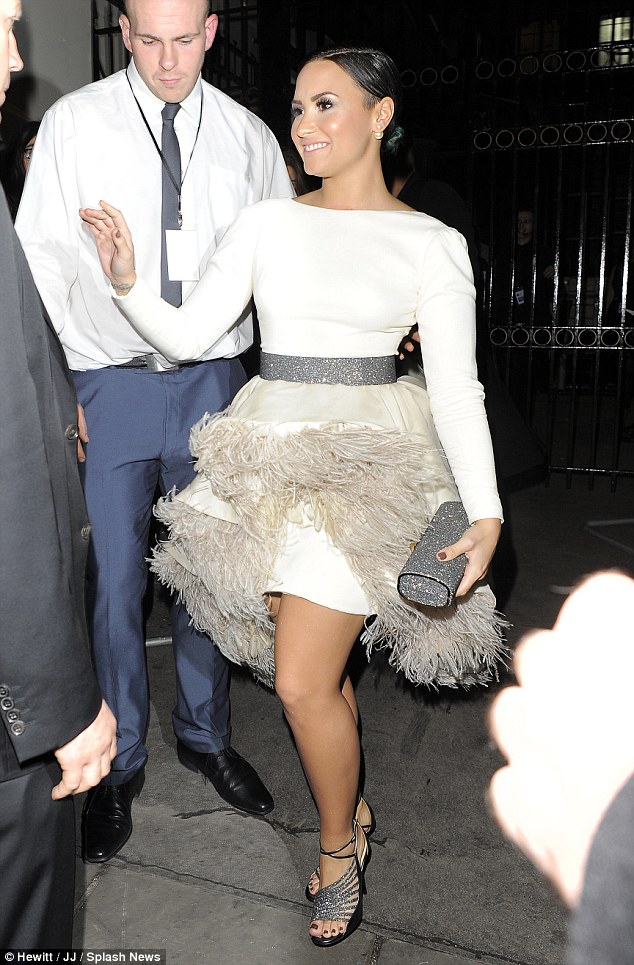 Demi Lovato looks spectacular in an Ashi Studio creation as she attends The Royal Variety Performance in London on November 15, 2014
If you're fascinated with Demi's gleaming strappy sandals, then welcome to the club. A quick look-up on these shoes will give you the name, Jimmy Choo. Demi's sandals are the "Florry". They come in a unique silhouette that features asymmetric straps at the vamps that are decorated with glitter, 4-inch-tall self-covered heels, cutouts near the heel cups, and thin ankle-wrap straps.
I couldn't find the exact pair online, but other variants are available for you to check out. A pair with taller heels called the "Fabris" is also available. If you fancy grabbing a pair, feel free to order the shoes online. Price starts at $1050 and can go higher depending on the material used.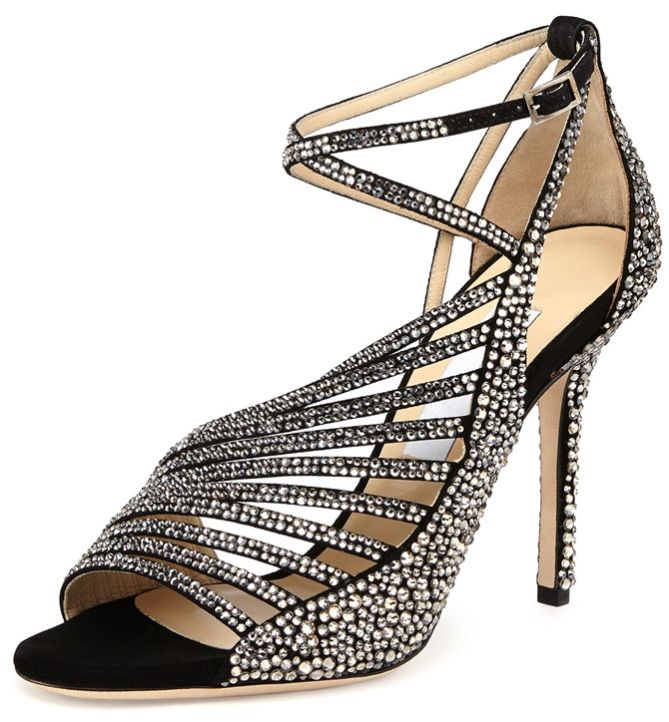 Jimmy Choo Florry Strappy Sandals in Strassed Black, $2450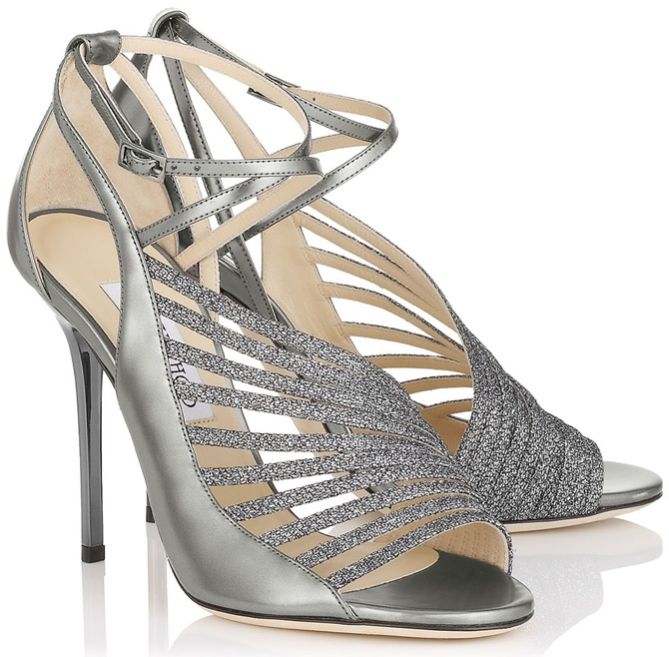 Jimmy Choo Fabris Strappy Sandals, $1050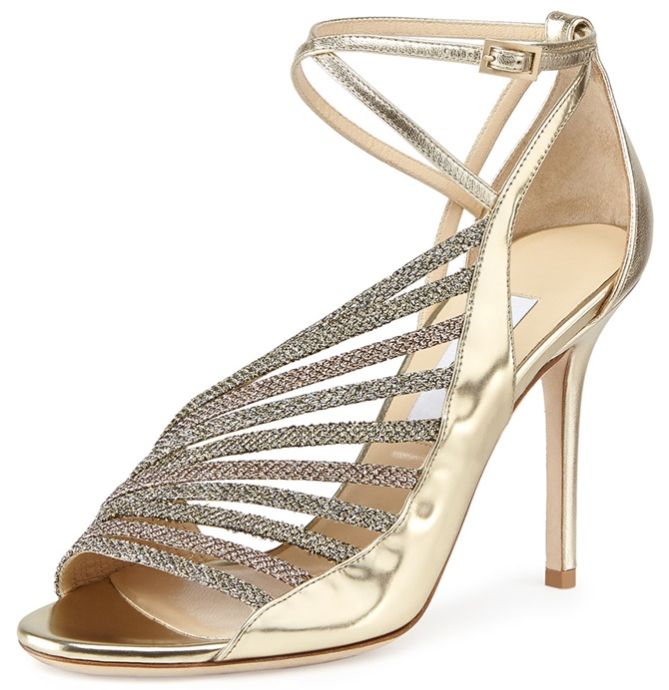 Jimmy Choo Florry Strappy Sandals in Gold, $1050