Demi Lovato just got engaged onstage!
No, don't get too excited. The proposal didn't come from her long-time boyfriend, Wilmer Valderrama. But the guy who popped the question sure was cute. Demi got a proposal from an adorable 5-year-old fan when she was performed at a concert in Illinois' iWireless Center. The singer invited the young man to climb up the stage after she saw him holding out a poster with the words  "I have a ring for you".
For her gig, Demi kept to her usual edgy style by sporting leather and studs from head to toe. She also teamed her punk-rock ensemble with equally tough-looking ankle boots. The pair came detailed with chain-link ornaments across the vamps.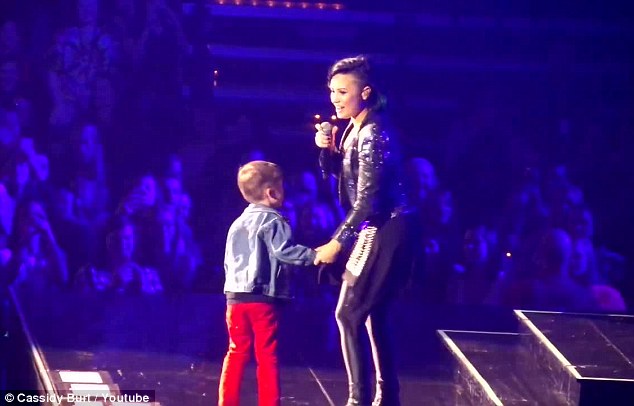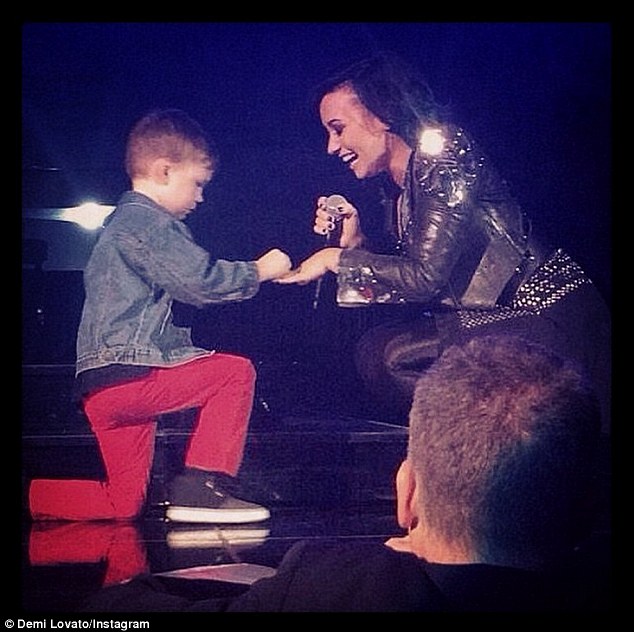 Demi Lovato accepts a proposal from a 5-year-old fan during her concert in Illinois on October 11, 2014
Do you approve of Demi's outfit for the concert? What about her boots?
On the former Disney darling are the "Laura" from Givenchy — an edgy pair of boots that feature rounded toes, thick soles, a single but heavy chain strap running across the vamp of each shoe, and chunky 1.75-inch-tall heels. Surprisingly, despite the wide frontage of these boots, they still look sleek, sophisticated, and polished.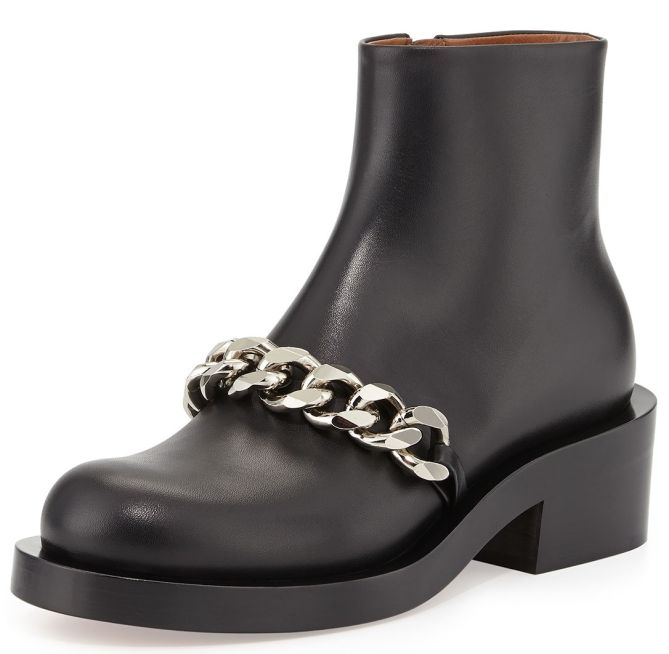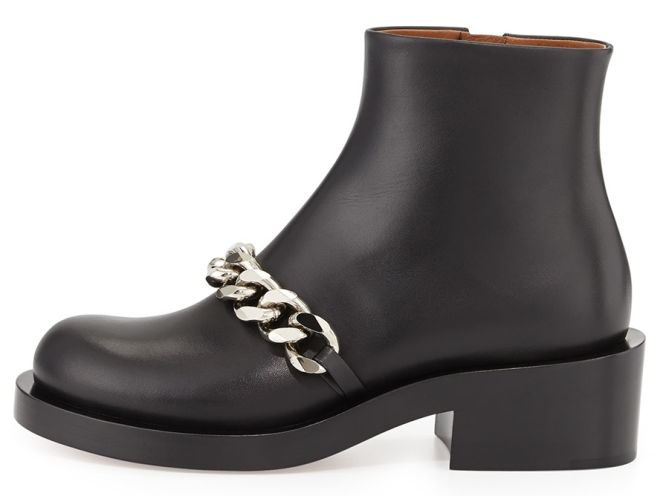 Givenchy Laura Chain Strap Boots, $1650
You want a pair, don't you?
You can easily find the Laura online. You'll need to part with a whopping $1650 to be able to get your hands on them. A similar style from Giuseppe Zanotti can also be had for a pricey $1195:
Giuseppe Zanotti Moto Chain Strap Boots, $1195
The moto boots from Zanotti are still expensive, so for those who live on a budget, what I can recommend are these boots from MM6 Maison Martin Margiela, Topshop, and Report. Simply pick whichever pair suits your budget. Team any of these boots with dark skinny jeans and a moto jacket to channel your inner Demi: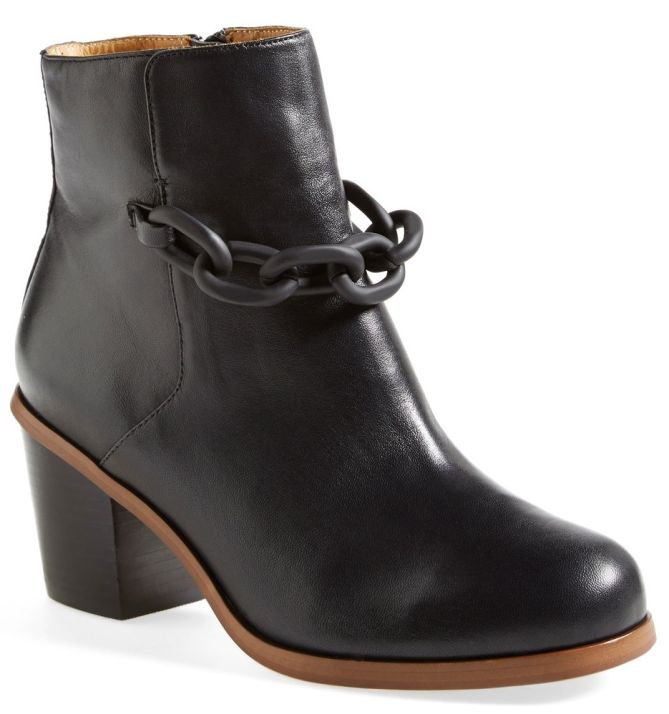 MM6 Maison Martin Margiela Chain Strap Boots, $470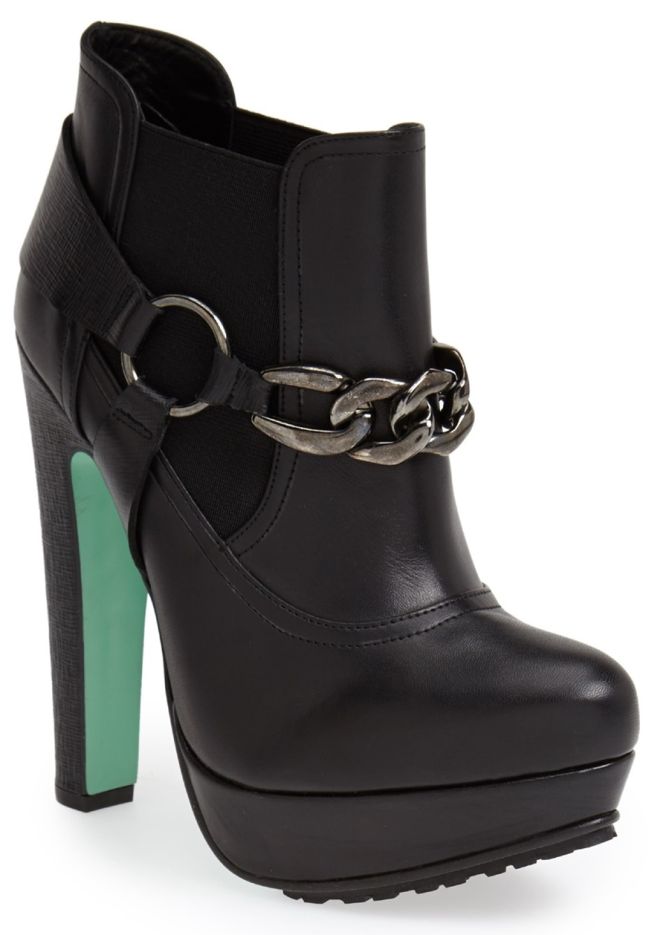 Topshop by CJG Center Stage Boots, $250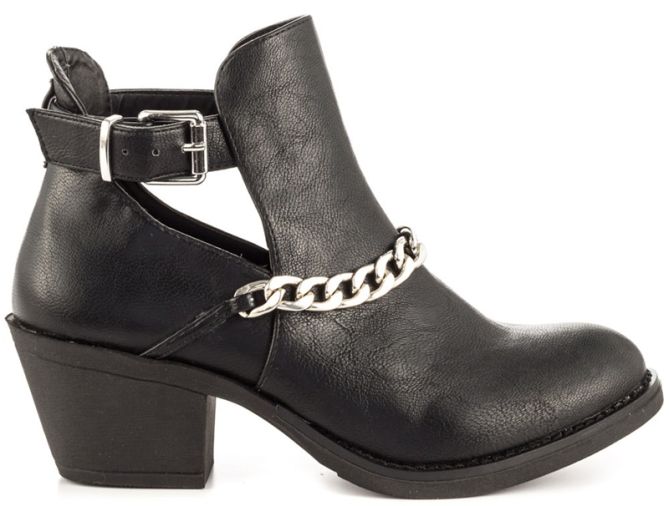 Report Adaire Boots, $80