I love how Demi Lovato is unapologetic with her healthy figure. She's proud of her shape and she flaunts it and owns it like she's the hottest girl in the world. I think that makes her very sexy. Don't you?
On Sunday, the singer attended the BBC Radio Teen Choice Awards held in London. For the occasion, Demi channeled her inner vamp and wore a red plaid mini skirt teamed with a white mock-neck blouse. She complemented the combo with sky-high red velvet platform sandals and matching lip color. The look was school-girl cute and very sexy.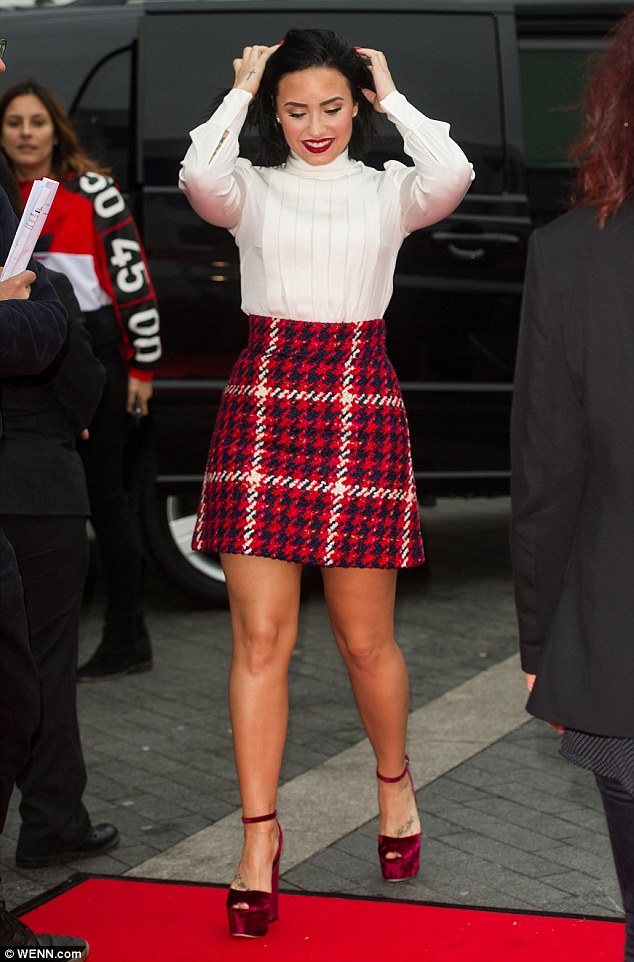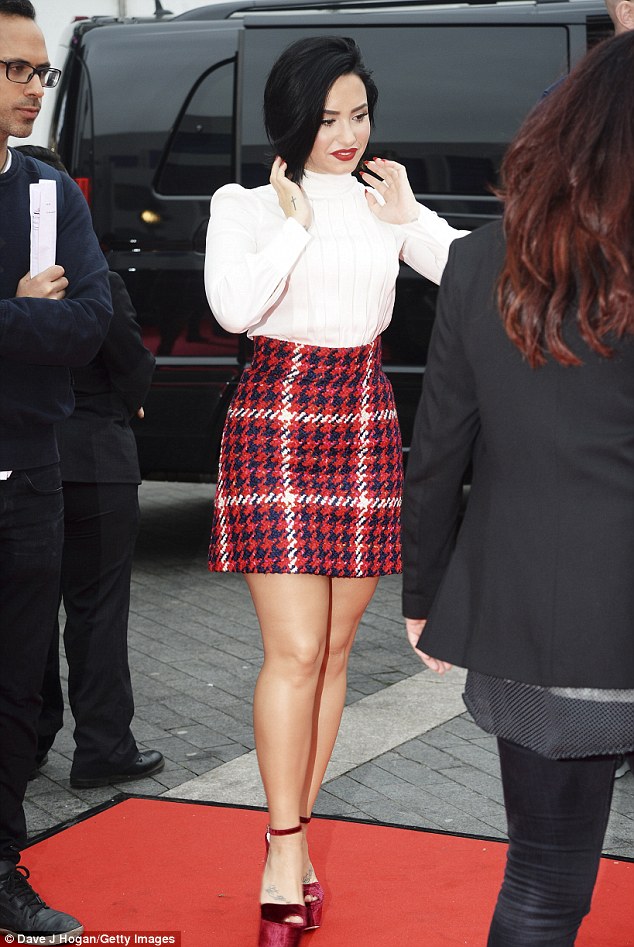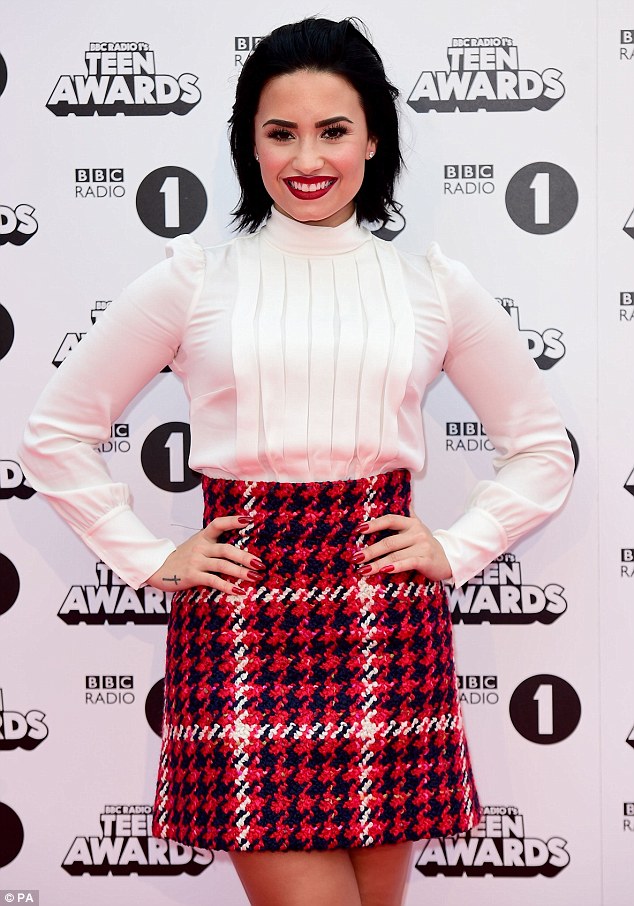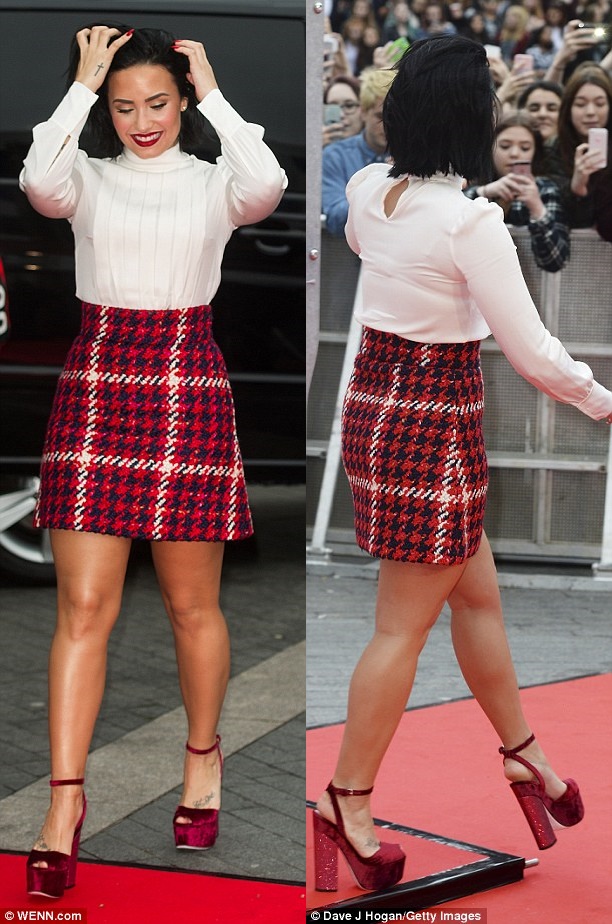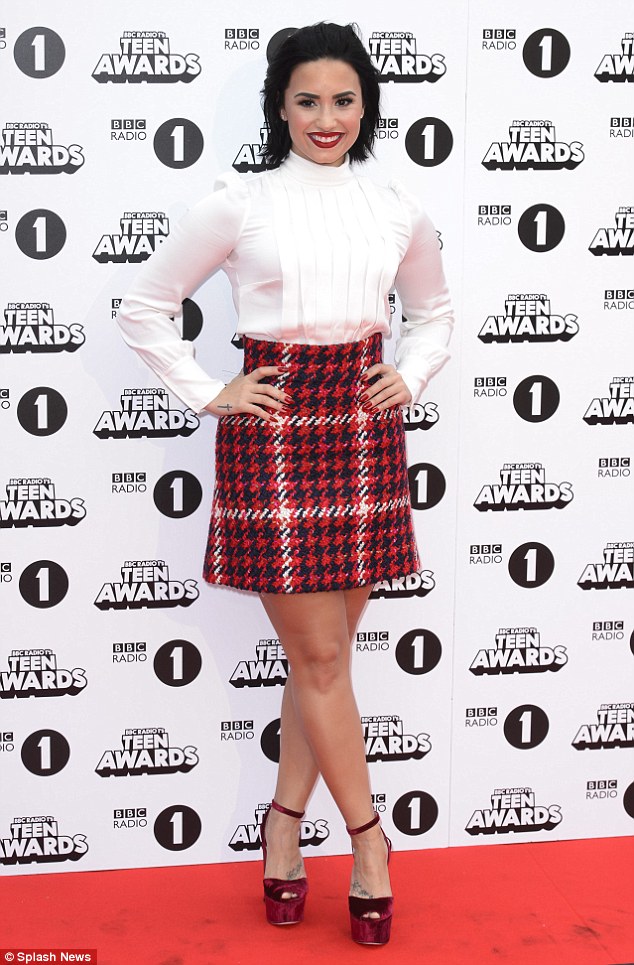 Demi Lovato attends the BBC Radio Teen Choice Awards held in London on November 8, 2015
I like how polished and put together she looks here. I seriously think she has mastered the art of dressing for her figure. The outfit is fall appropriate, not to mention, flattering to the legs. In a nutshell, she looks super fab!
I couldn't find any details on Demi Victorian top, but the skirt is from Miu Miu and you can grab it online. Here's a look at the piece: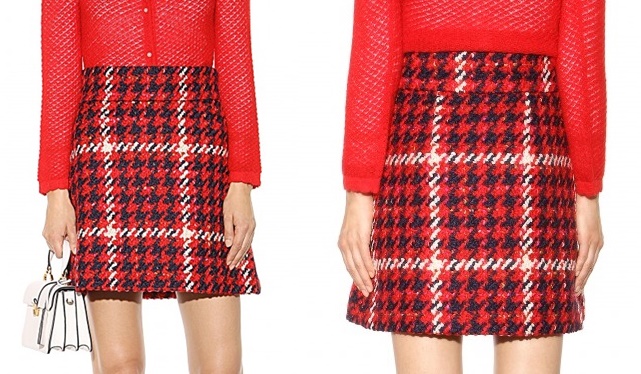 Miu Miu Check Wool Blend Skirt, $1090
No information has been released on Demi's bordeaux-hued platform sandals yet, but my hunch is they're from Giamba. They look very similar to these sandals I found on the web. They feature glittered block heels and velvet uppers: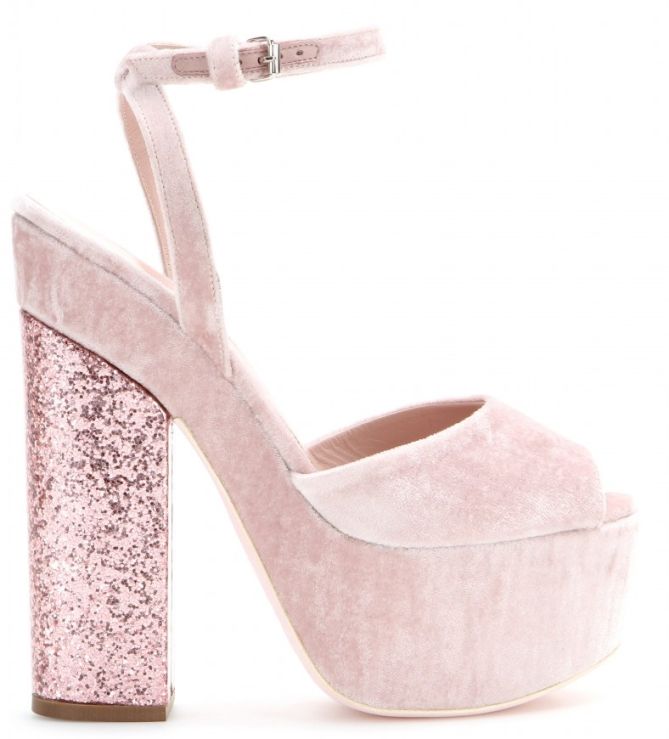 Giamba Platform Sandals in Pink Velvet, sold out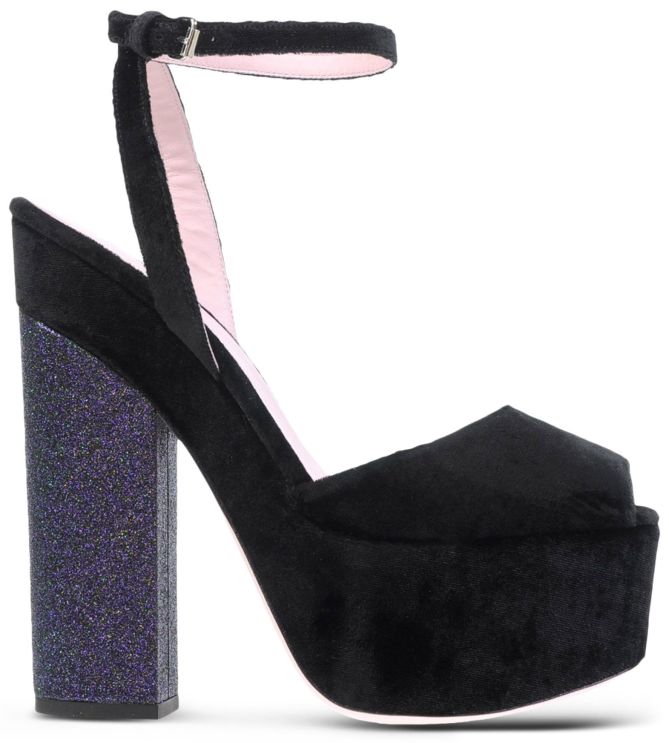 Giamba Platform Sandals in Black, $599 (was $855)
Demi's red sandals are not available online, but other variations of the style can be had if you're interested. They come in black and printed canvas. Some are even on on sale!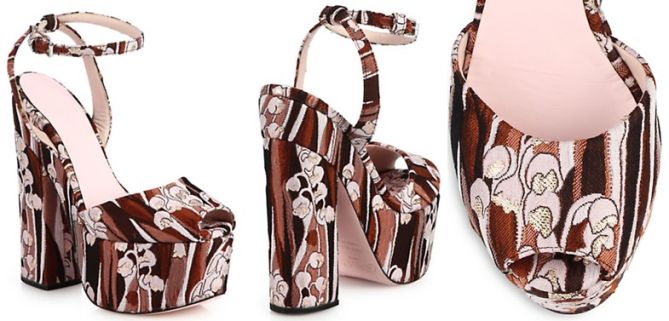 Giamba Platform Sandals, $995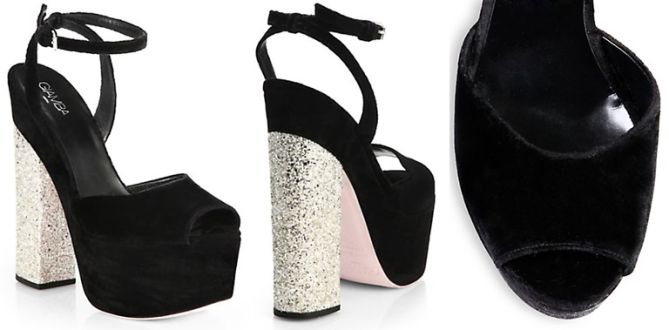 Giamba Glitter Heel Platform Sandals in Black/Gold, $318 (was $795)
And if you're not too fond of glitter, but fancy edgy elements like buckles and spikes, Giamba has another style worth considering. Check out the pair below. These sandals are crafted from a mix of patent and suede materials: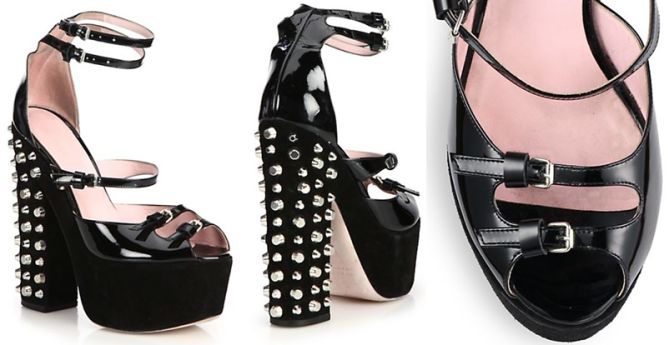 Giamba Studded and Strappy Platform Sandals, $1230