Delta Goodrem is currently promoting her new single, "Wings". On Thursday, the singer took a break from her press tour to attend a charity event in London. For the occasion, she displayed her eclectic style by slipping into a red satin gown detailed with a thigh-high slit on the front. Delta complemented the number with a black leather jacket, a pair of aviator sunnies,  and a set of black lace-up sandals that went all the way up to her knees.
The shoes were an unexpected choice, but Delta pulled it off nonetheless. In fact, she looked amazing!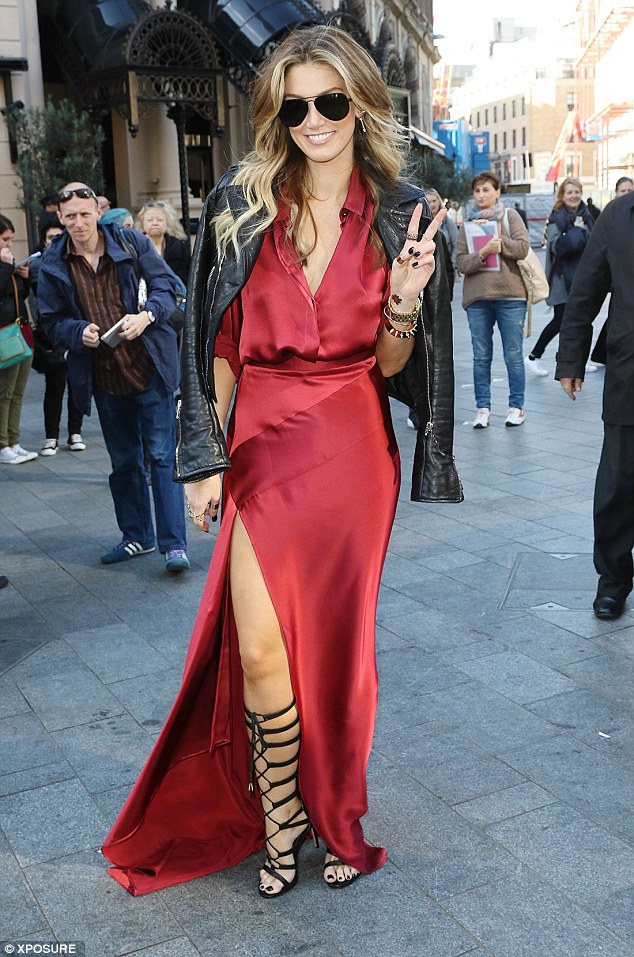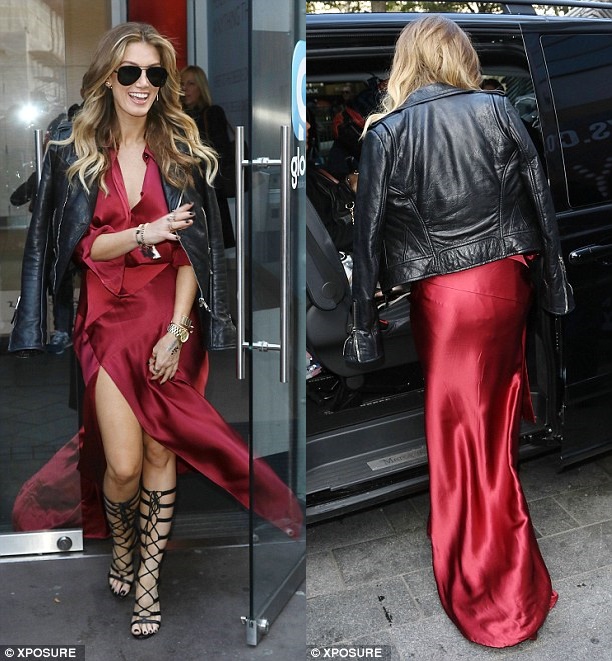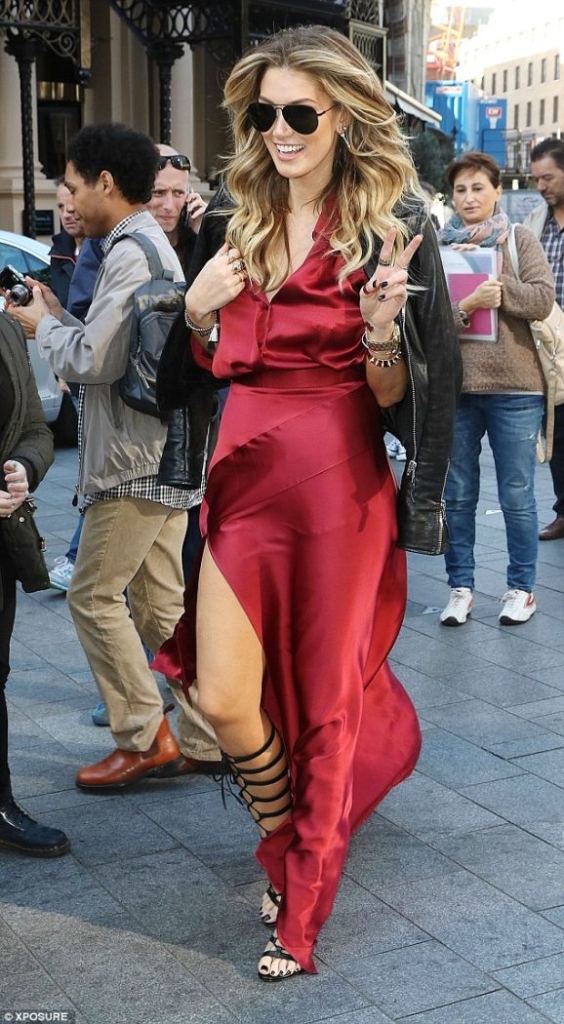 Delta Goodrem attends the Make Some Noise Day fundraiser in London on October 8, 2015
What do you think of the mix Delta put together? Did she over-decorate herself with the accessories or no? Would you wear her outfit?
Let's not deny it. She looks gorgeous here. Her legs look lovely in those sandals, and she nailed the satin-on-gladiator-on-leather-jacket combination like a pro.
I couldn't find any details on Delta's whole outfit, but if you fancy it, feel free to steal it by slipping into a red dress, and then topping it off with a leather jacket and a pair of knee-high sandals. A good alternative to her strappies would be these lace-up heels from Schutz: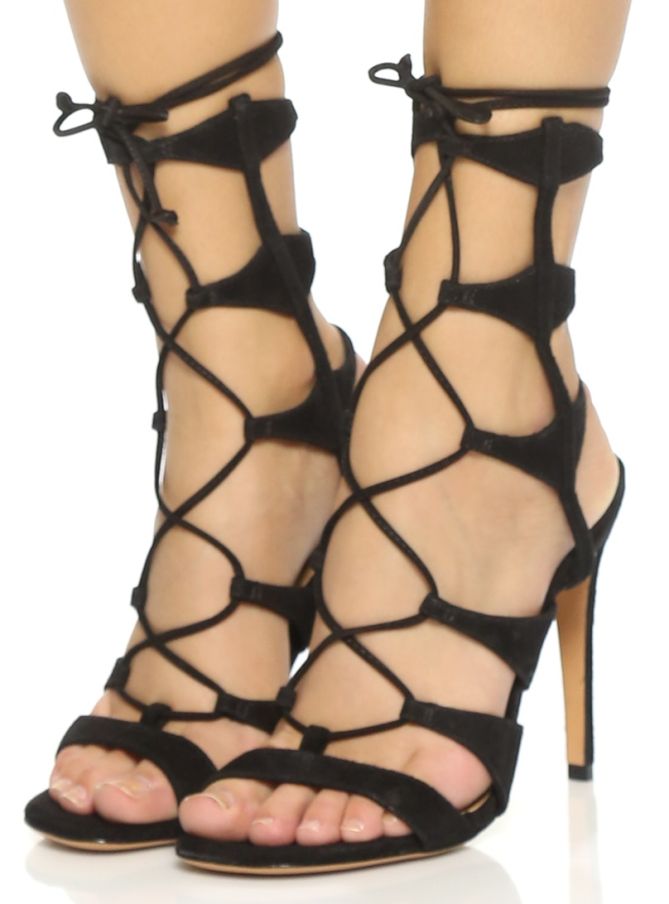 Schutz Erlene Lace Up Sandals, $110(was $220)
The Erlene sandals are currently on sale, now down to $110 from a high $220. Team the pair with a long red gown detailed with a slit on the front, then top off with a black leather jacket. Try these affordable options from Nordstrom: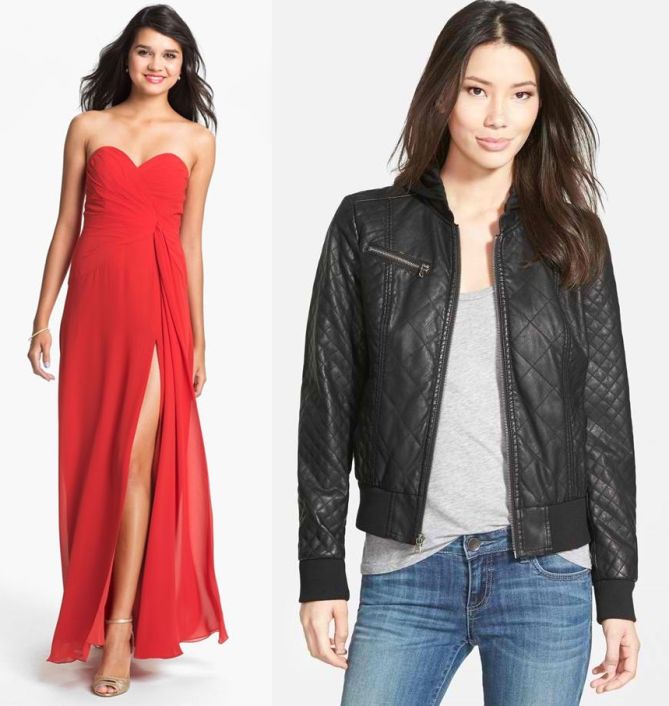 Faviana Sweetheart Chiffon Gown, $258 / Levi's Quilted Faux Leather Jacket, $90 was $150)