Dani Thorne, Bella Thorne's older sister, must know how to get on the headlines the surefire way when she graced the premier of the comedy flick Blended held in Los Angeles recently. The newcomer caught the attention of the crowd when she stepped on the red carpet in a beautifully embellished one-piece bodysuit with a plunging neckline and used an attached floor-length skirt made of sheer fabric and has a really high slit to cover up the skimpy bodysuit.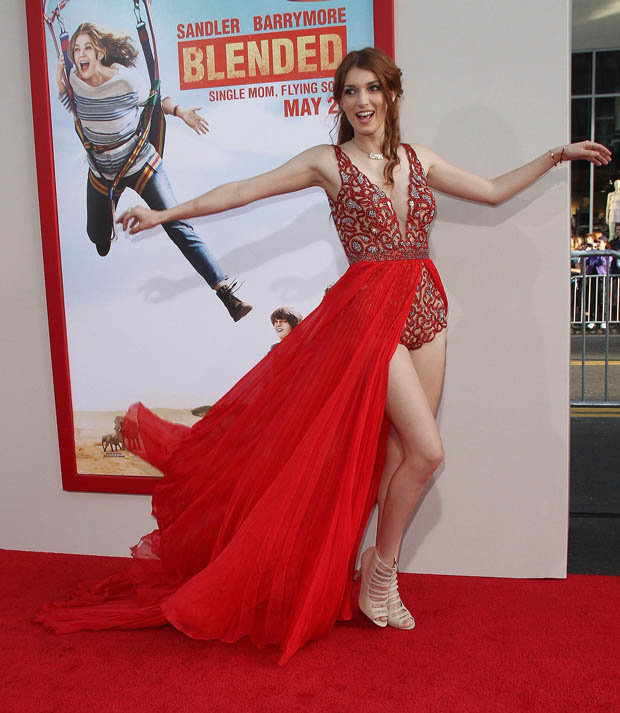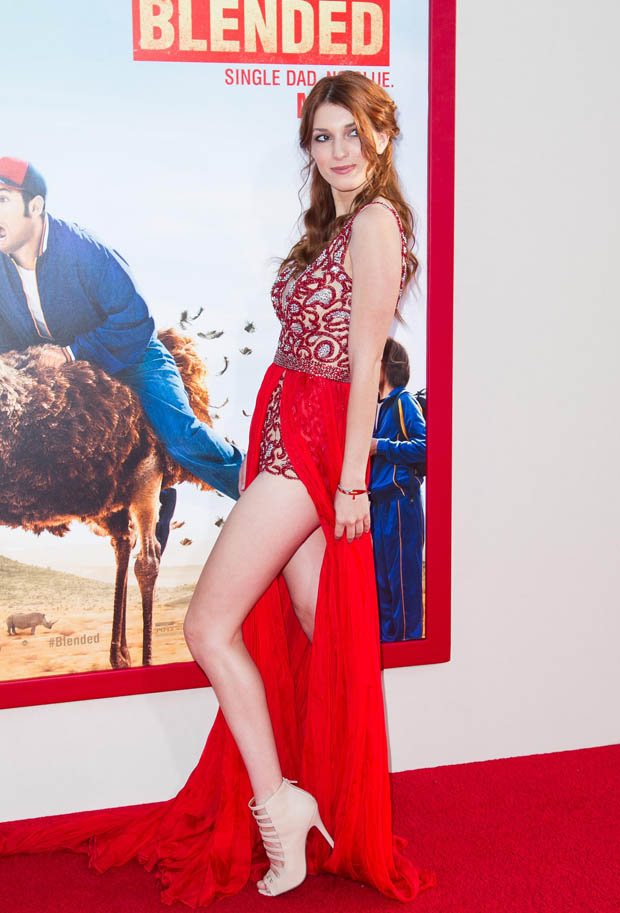 This outfit as compared to Drew Barrymore's two-piece all-white ensemble…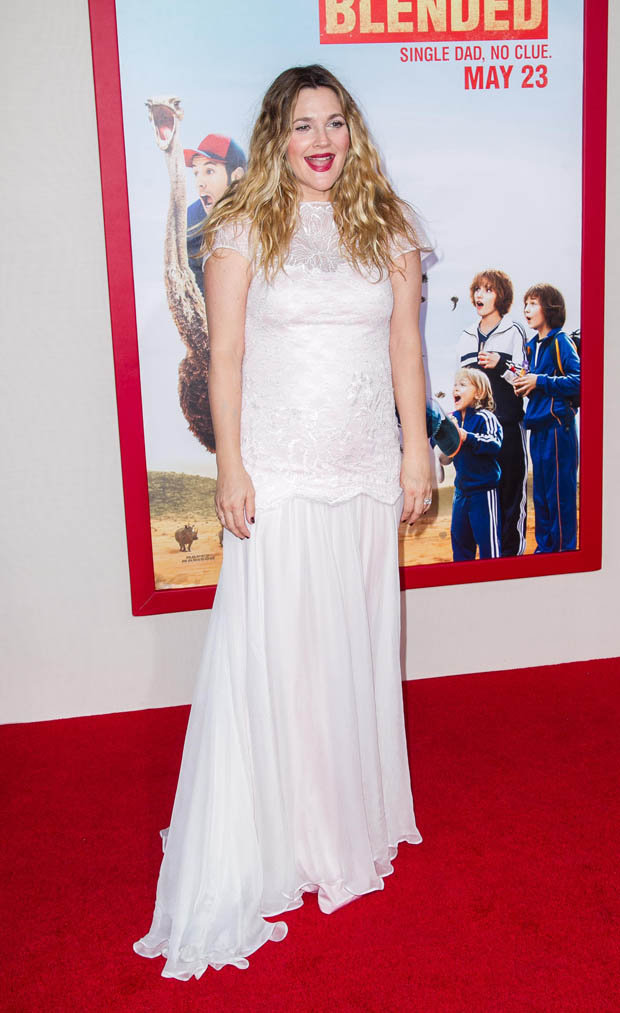 Normally, the A-list stars of the movie being premiered are also the stars on the red carpet. But in this case, obviously Dani Thorne successfully stole the spotlight from Drew. I'm thinking the newbie Dani decided that maximum flesh-flashing would lead to the most press exposure. Dani's skimpy leotard made such an impact that the photographers at the premiere barely noticed Drew.
Oh well, despite her stealing Drew's thunders that premier, still Drew gave her big smile to the press and resisted the temptation to hike up her dress in retaliation. Talking 'bout being confident and secured of what you are :)
So how do you like Dani's outfit that night? As for me, I'd say that's not apt for a red carpet movie premier. But I like her shoes, though. The exact heels she's wearing that night is still unidentified but I found an almost same look in Zappos in color black.