It's out! The official trailer of Fifty Shades Darker was just released yesterday. If you have yet to watch the clip, I've included it below. Just a warning, it is steamy so you may need an ice-cold drink in your hand.
When they casted Jamie and Dakota for the movie adaptation, I was quite disappointed. But I felt the same way when they signed Kristen Stewart and Rob Pattinson for Twilight. Most adaptations don't come out the way we envision them in our heads and the Fifty Shades trilogy is no different. I pictured Anastasia and Christian as, well, very attractive. Don't get me wrong, Jamie is hot and Dakota is pretty, but even until now, I still can't associate them with the characters.
Speaking of Dakota, the actress was spotted looking sexy in an LBD as she stepped out in New York late last week. Her outfit for the day was an elegant mix of all-black pieces composed of a shift dress, statement eyewear, a duffle bag, and some simple no-nonsense slides. The frock was cut to flatter as it showcased her slender legs and hugged her figure in the right places.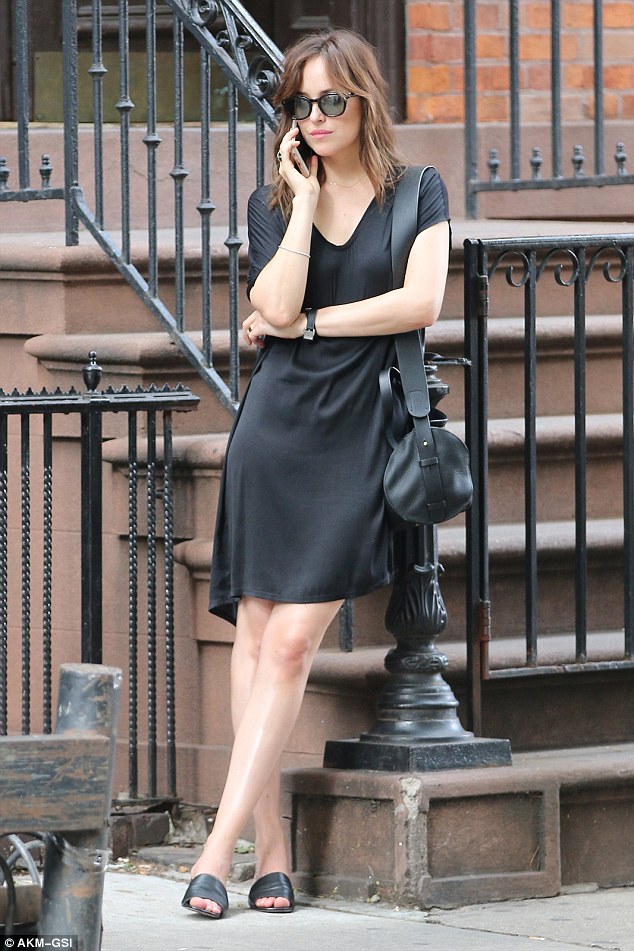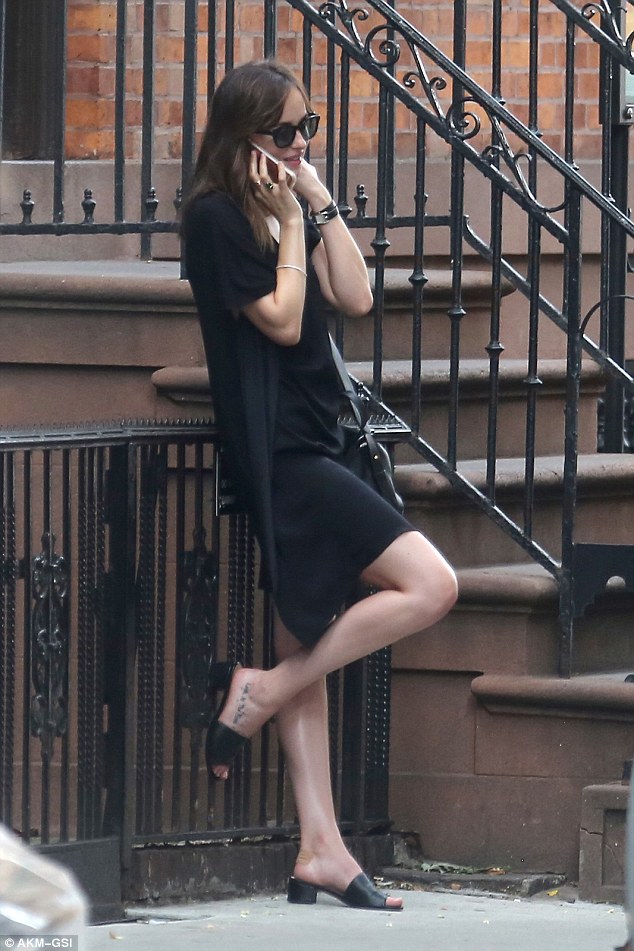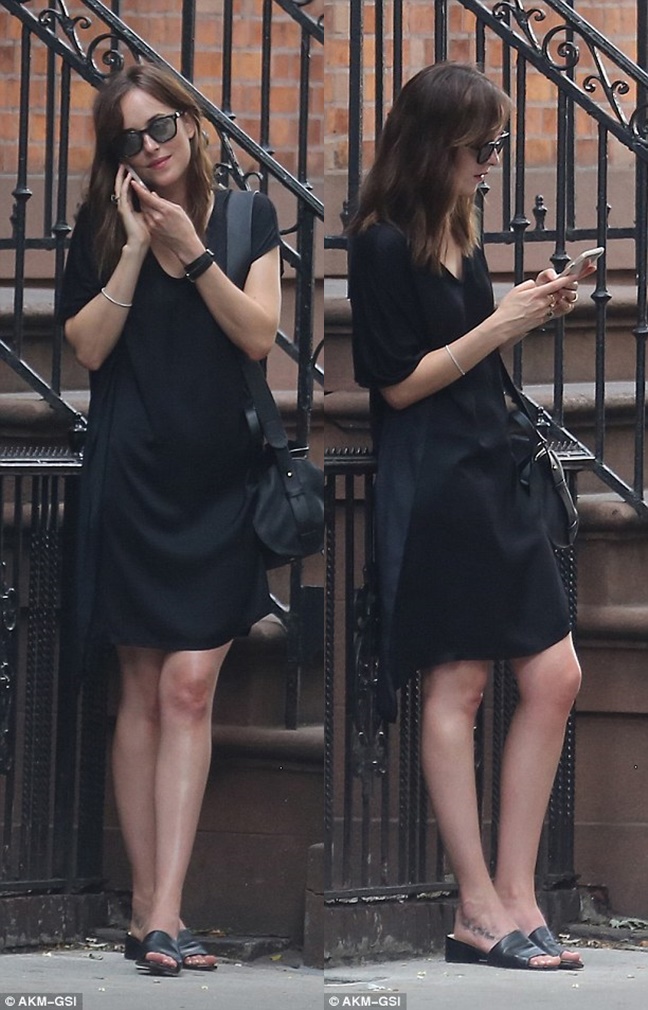 Dakota Johnson keeps it simple but sexy in an LBD as she steps out in New York on September 9, 2016
From the many photos I've seen of this girl, one thing I can say is she doesn't go for trendy items. She has a very distinct fashion sense that's always classic and a bit 80s inspired. Just a day earlier, she was spotted doing some retail therapy with a friend while decked in a long black wrap dress, which she unexpectedly teamed with 80s-themed loafers.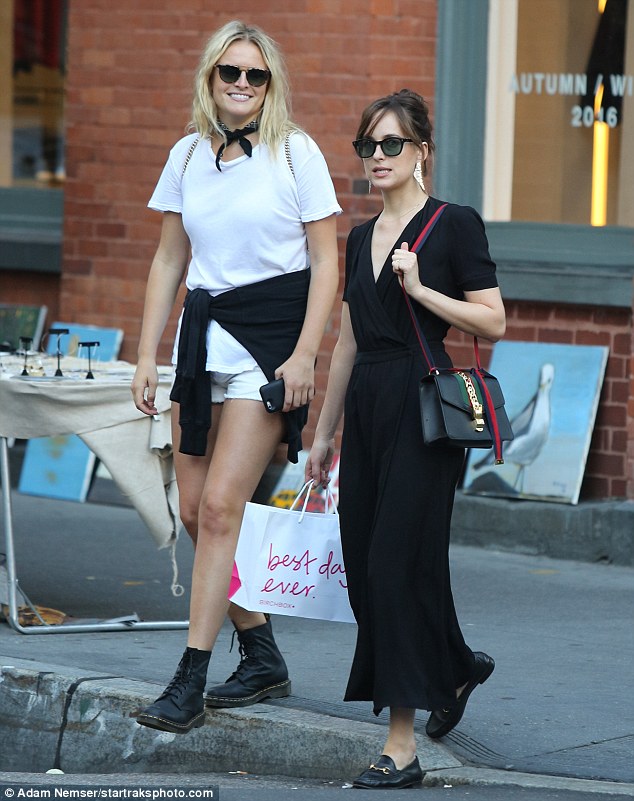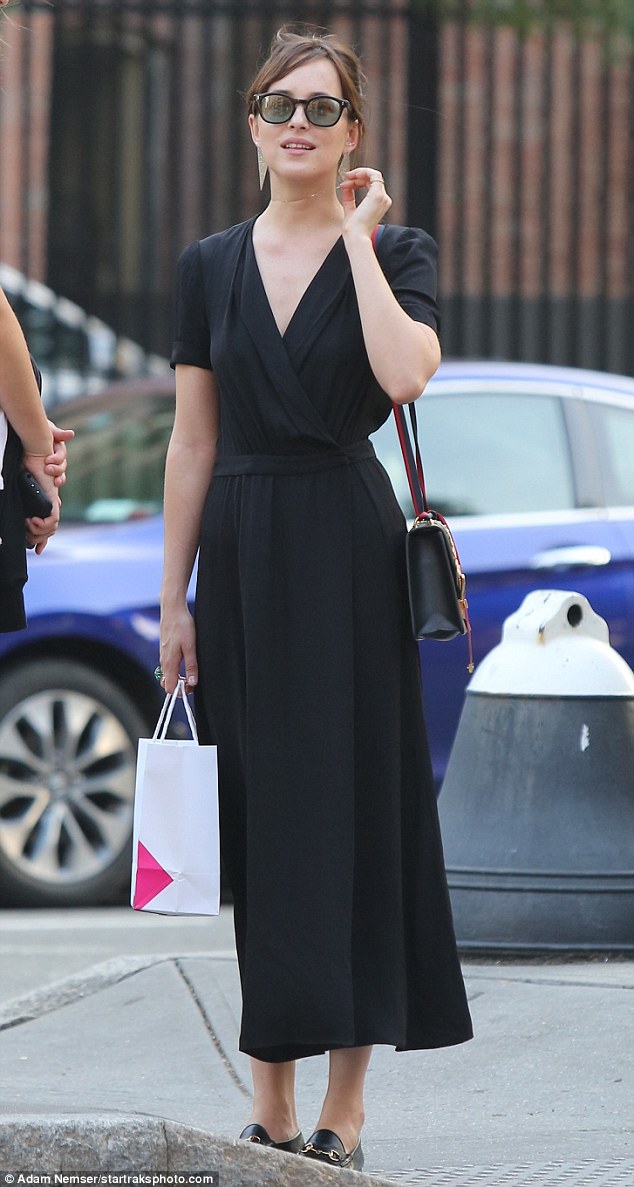 Dakota Johnson shops with a friend in New York City while decked in a wrap dress and loafers, September 8, 2016
What are your thoughts on Dakota's street style, ladies? Can you appreciate?
Simply add a boater hat to every getup and she will instantly look like a hipster. Yes?
By no means am I a fan of her sartorial sensibilities, but I'm not going to deny the fact that she's able to pull them off. The vintage loafers (as well as the purse) from her second outfit are by Gucci. I found both online. Grabbing them will cost you over $3000: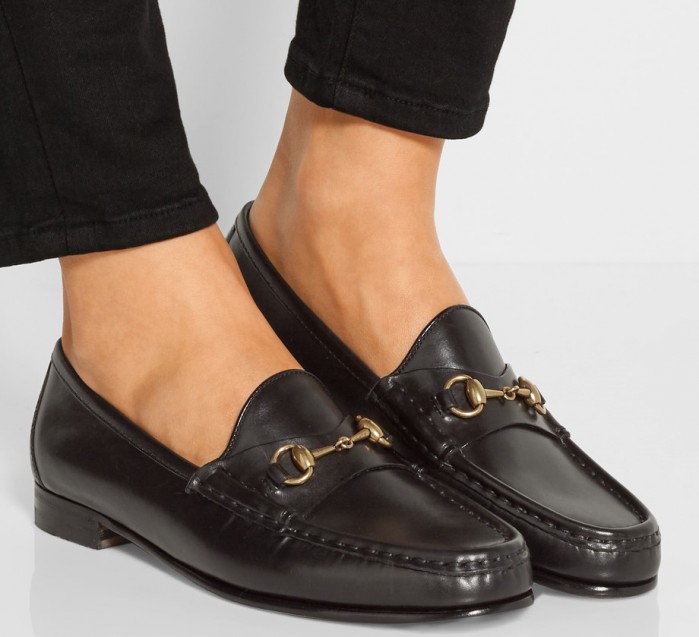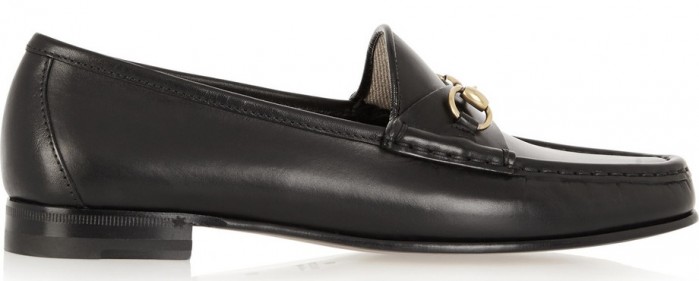 Gucci Horsebit Detailed Leather Loafers, $640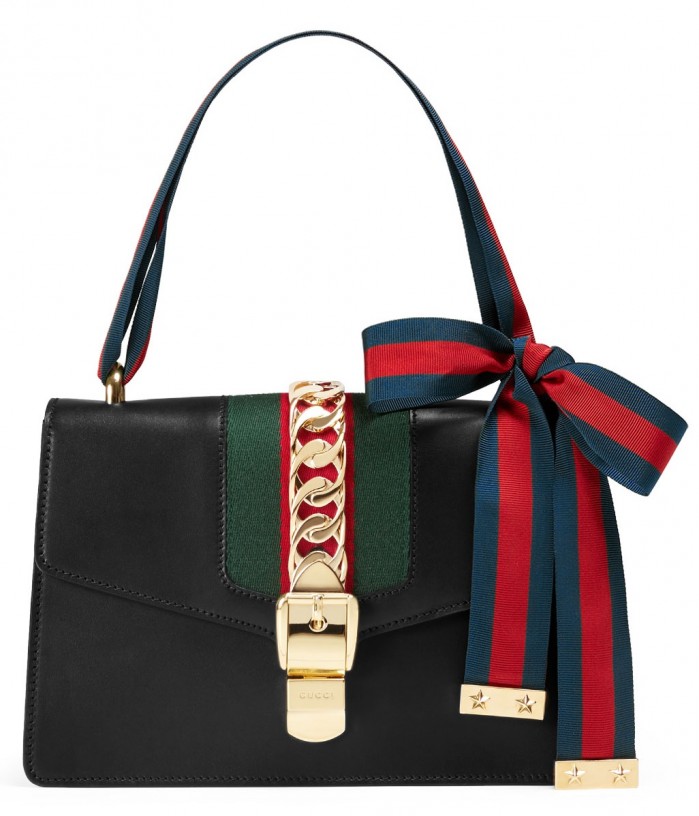 Gucci Sylvie Grosgrain Strap Shoulder Bag, $2490
Also, Dakota's long wrap dress is by Isabel Marant. It's no longer available online, so if you like the silhouette, best to look for an alternative. As for the brunette cutie's short black dress from the first outfit posted above, that one I've yet to locate. The sunnies, however, are by Ahlem Eyewear and her duffle bag is by The Row.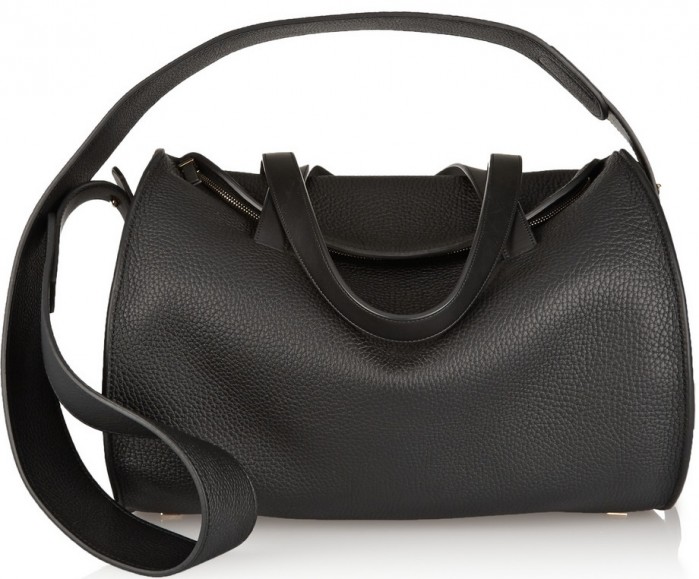 The Row Drum Textured Leather Shoulder Bag, $3500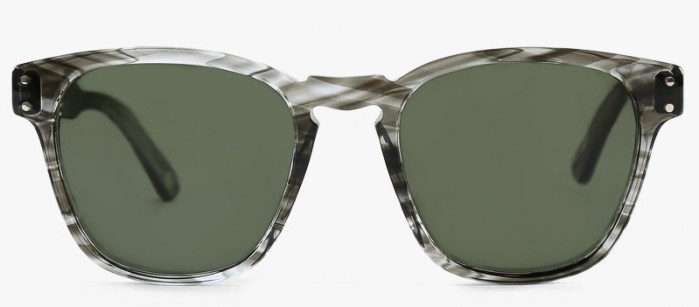 Ahlem Eyewear Goncourt Sunglasses, $295
And before I end this post, allow me to cover the open-toed slides on her feet. They're by Maryan Nassir Zadeh. You can find the shoes on the designer's website. They're crafted from calf leather and feature chunky 2-inch-tall block heels.
Also, the sandals are made in Turkey instead of the usual Italy, Spain, China, or Brazil. Below is a closer look at the pair. I also included the gold version, which you can find over at Forward. Think they're worth the $386 price tag?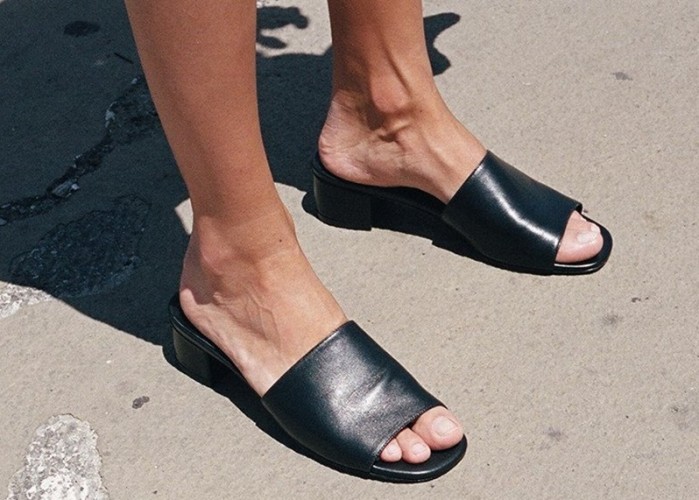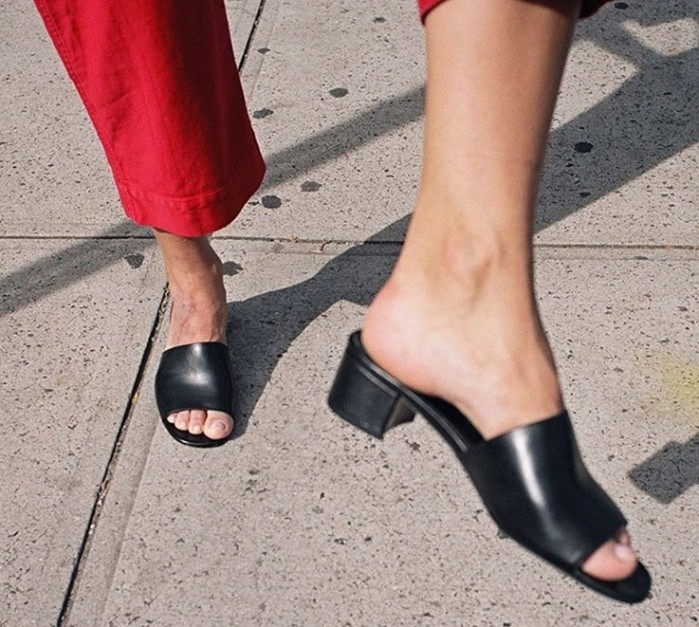 Maryam Nassir Zadeh Leather Sophie Slides in Black, $386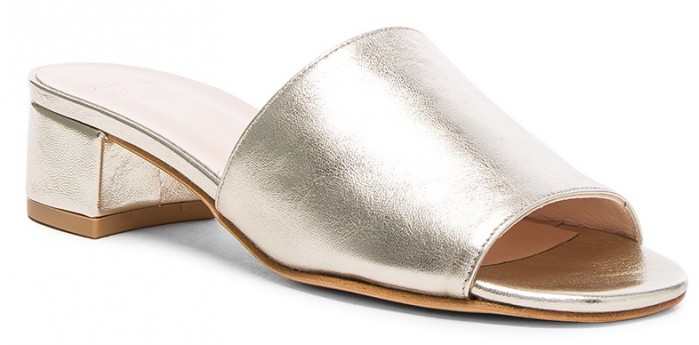 Maryam Nassir Zadeh Leather Sophie Slides in Gold, $391