Dakota Johnson, better known to most as Anastasia Steele in Fifty Shades of Grey, was spotted braving the cold New York weather on Tuesday. The actress' attire included a red sweater worn over a straight-cut knee-length skirt, which she she topped off with black tights, a long black coat, and a dark green checkered scarf. Punctuating the mix were dark sunglasses, a structured handbag, a tote, and a pair of rugged boots.
The shoes were an unexpected choice. They were too casual for the attire, which called for something dressier like black pumps as the more appropriate footwear.
Check out the Dakota's outfit below, then tell me if she pulled off those boots: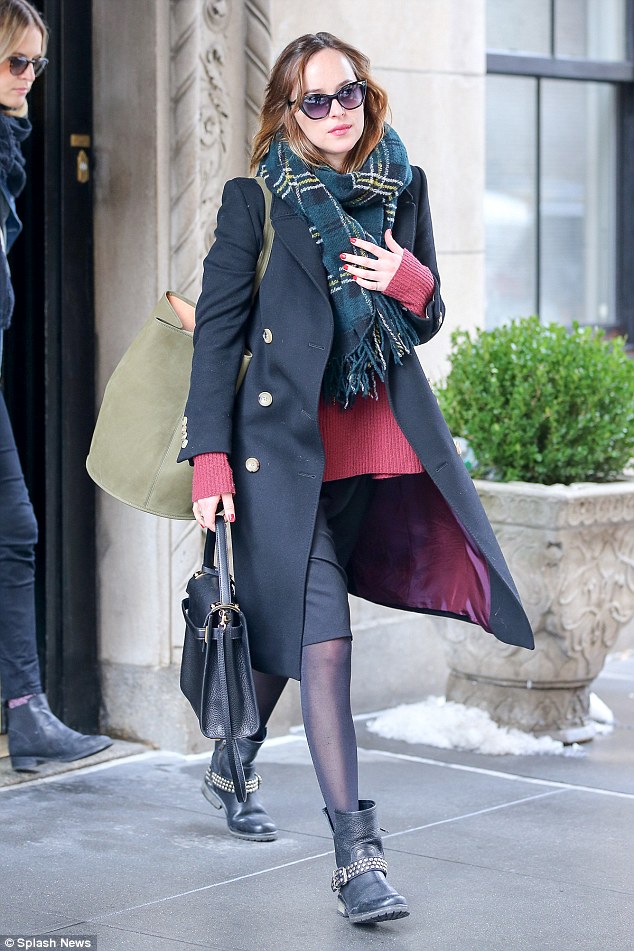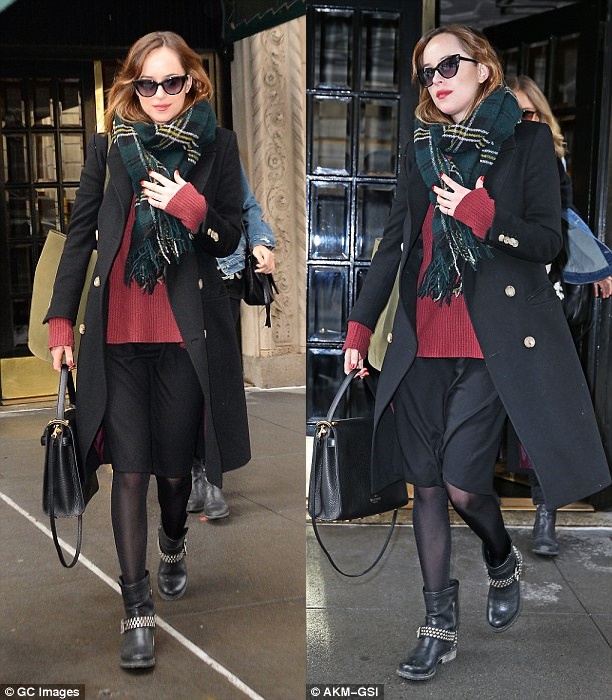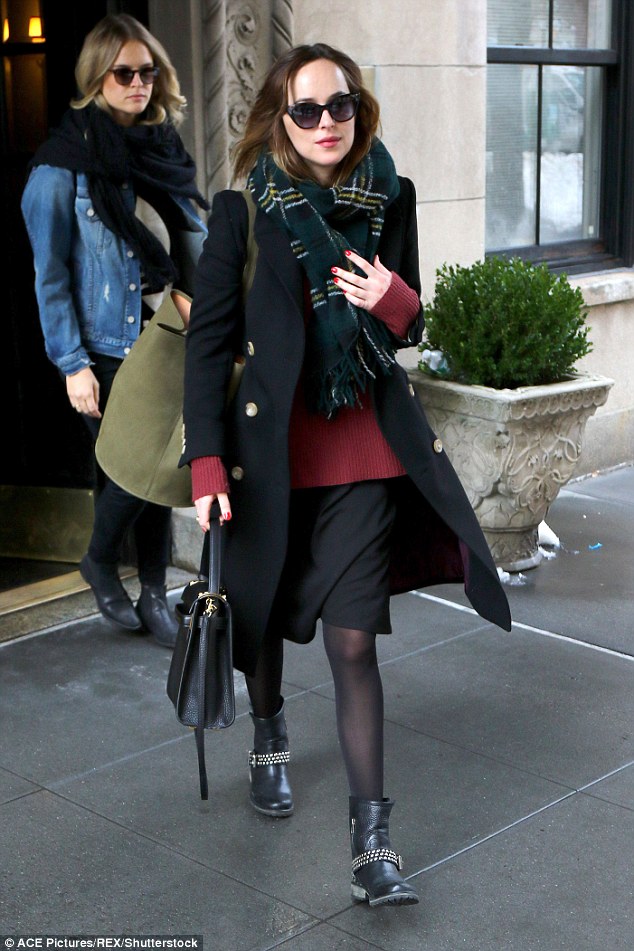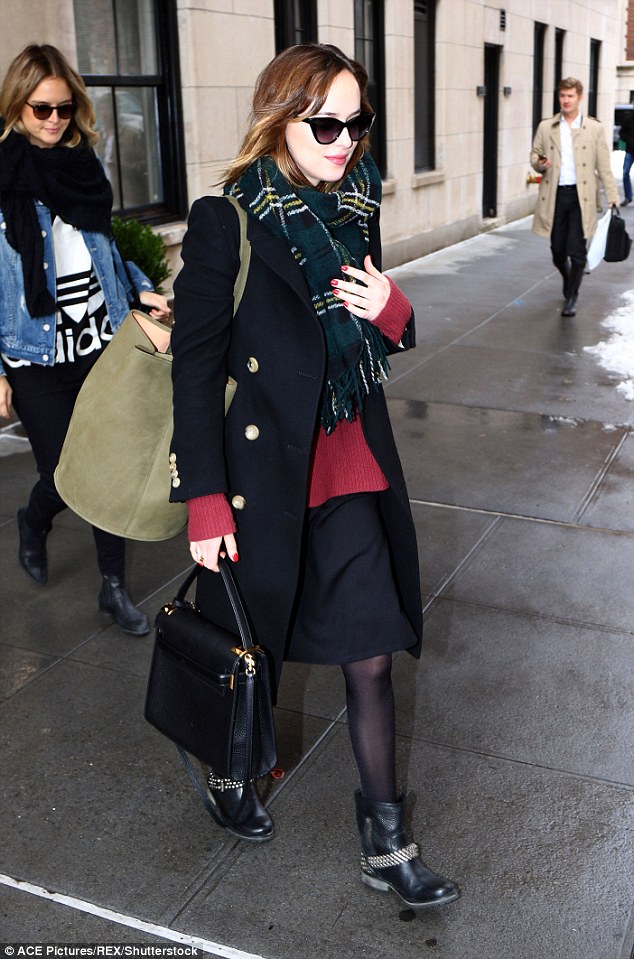 Dakota Johnson steps out of her hotel in New York City on January 26, 2016
Well, ladies, what do you think? Did Dakota nail the look with those boots or no?  Should she have worn black pumps instead?
I guess she wanted to dress down the outfit. You can see it from the way she wore the sweater — its untucked. In doing so, however, she shortened the length of her lower body (legs) and made it even worse by wearing round-toe ankle boots.
Speaking of the boots, did you know that Dakota's pair used to retail at an easy $149 when it came out? The boots are the "Fraankie" from Steve Madden. Here's a closer look at them: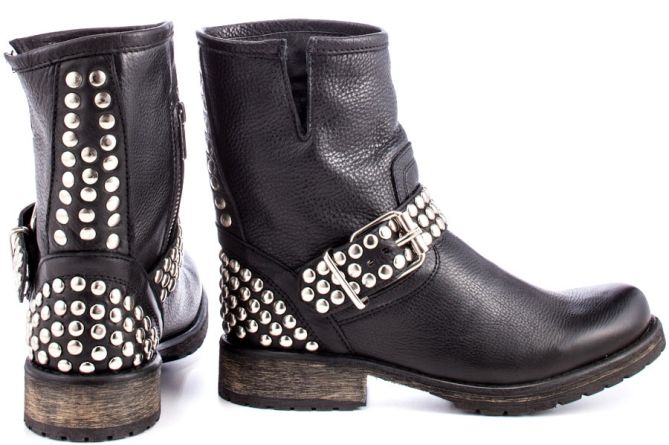 Steve Madden Fraankie Studded Boots, $149 (sold out)
Do you like what you see?
If you do, I'm sorry to tell you that they're already sold out. That means you'll need to look for a similar pair instead. Try these affordable choices from Roper and MTNG. Team with black skinny jeans or a short skirt, then top off with a sweater and a coat: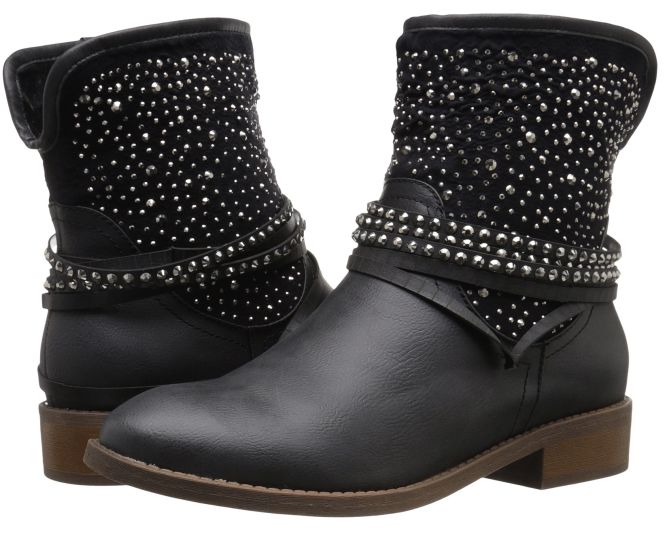 Roper Skye Studded Boots, $85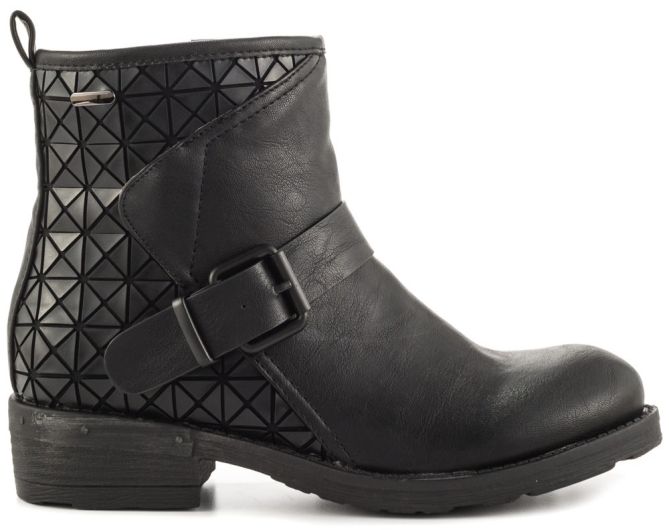 MTNG Tatum Boots, $80
By the way, for those interested in Dakota's other accessories, her sunnies are from Kate Young for Tura while the purse is from Valentino. The purse can be purchased online.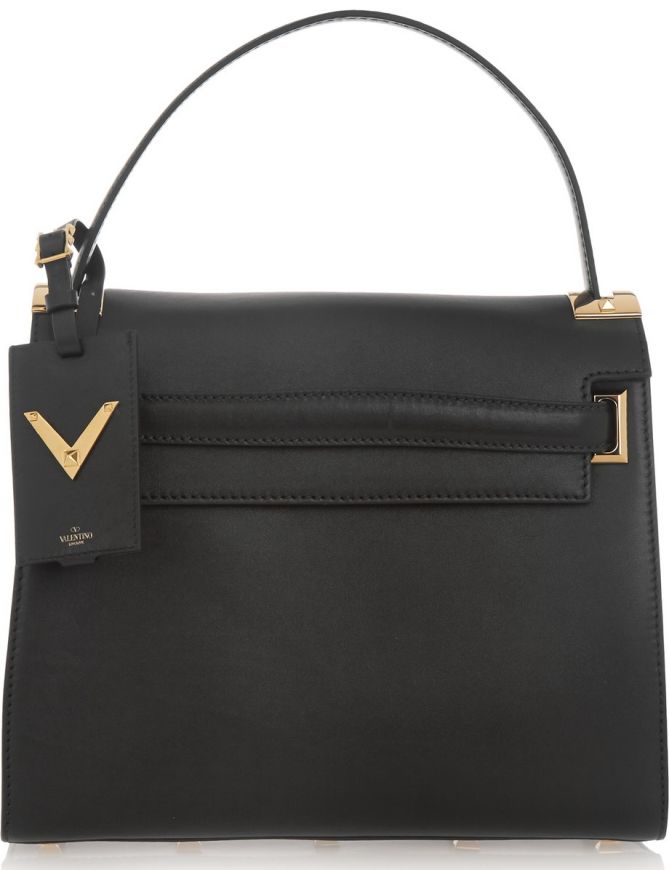 Valentino My Rockstud Tote, $2995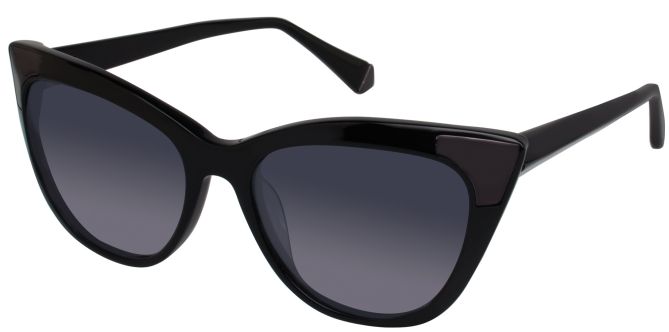 Kate Young for Tura K510 Sunglasses, price unavaiable