Is it just me or do you find Dakota Johnson lacking in sex appeal?
Don't get me wrong. She is pretty and she has a nice figure, but for some reason, she looks so innocent and naïve. I guess that's the reason why they chose her for the Fifty Shades role.
During the world premiere of Fifty Shades of Grey held in Berlin on Wednesday, the actress donned a simple black dress that was cut to taunt and tease. It was split both ways — an extra low-cut neckline that flaunted her cleavage, and a thigh-high slit that went all the way up to reveal her long legs and strappy sandals.
Dakota looked elegant in the getup, but sadly, I was hoping for something more impressive and wow-worthy — especially since she is the lead in the movie.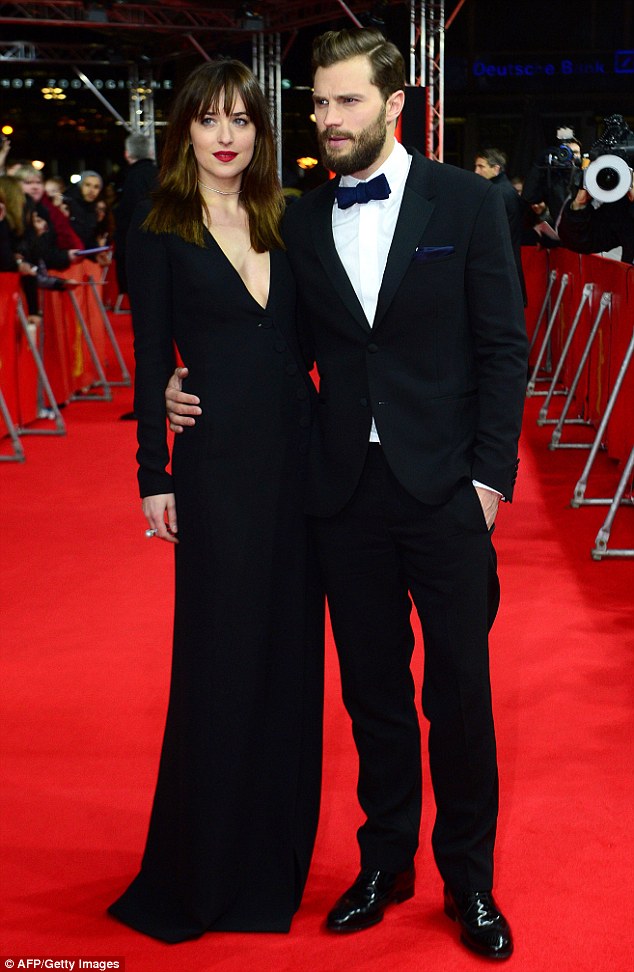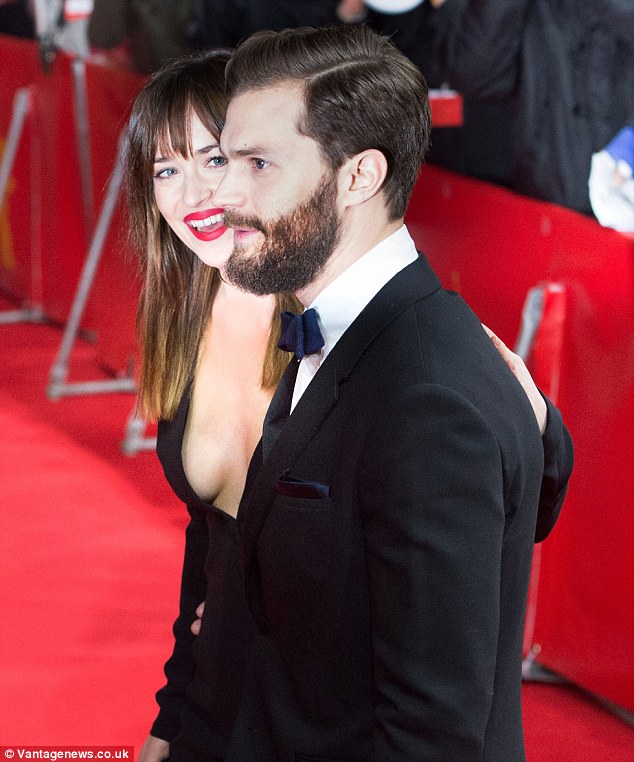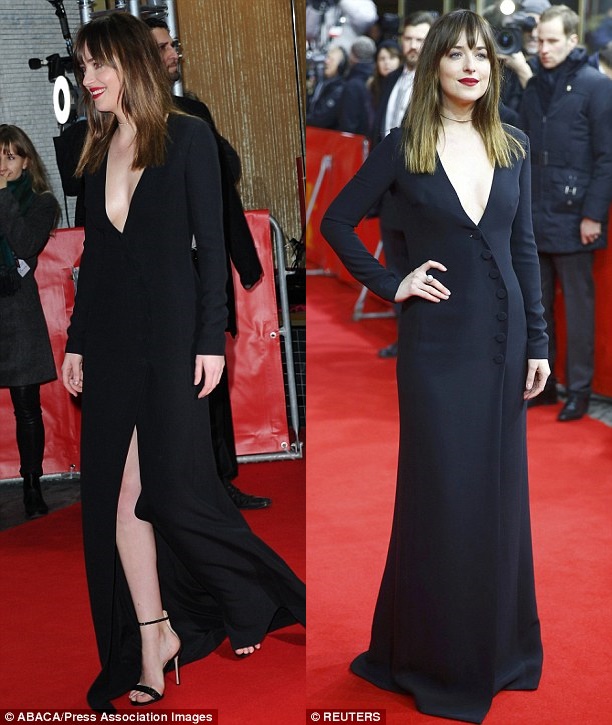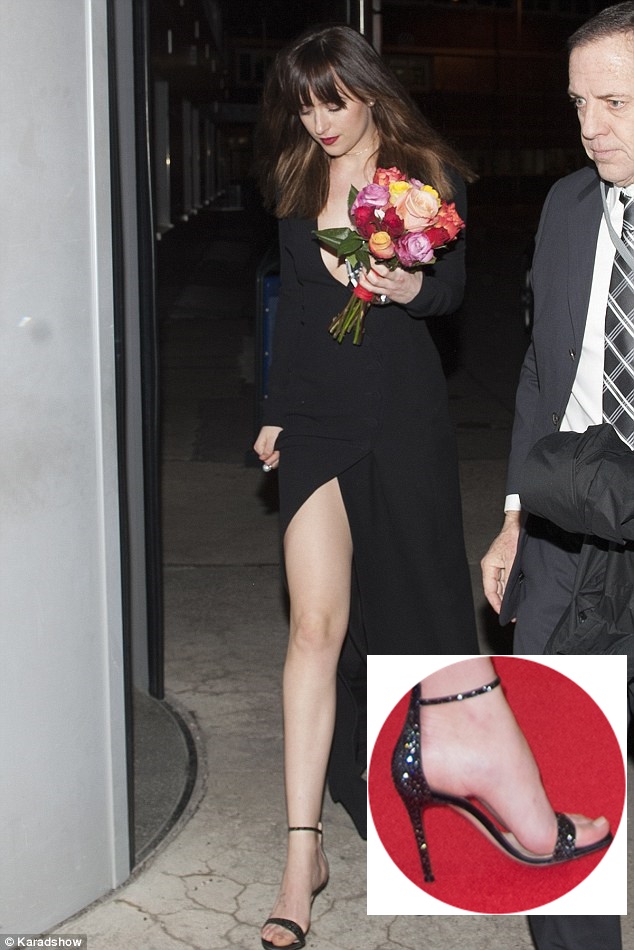 Dakota Johnson flaunts her legs and cleavage in a black gown for the world premiere of Fifty Shades of Grey held inn Berlin on February 11, 2015
How do you like Dakota's outfit choice for the premiere? Were you hoping for something more like I was?
Dakota's dress is from Dior, but I couldn't find any information on her shoes. Up close, they're glittery and they feature extra thin ankle straps. My hunch is they could be from Gianvito Rossi. What's your guess?
Below is a similar style from the label (minus the glitter) that reminds me of Dakota's sandals. These shoes feature 4-inch-tall slim and straight heels. You can score them online if you fancy them: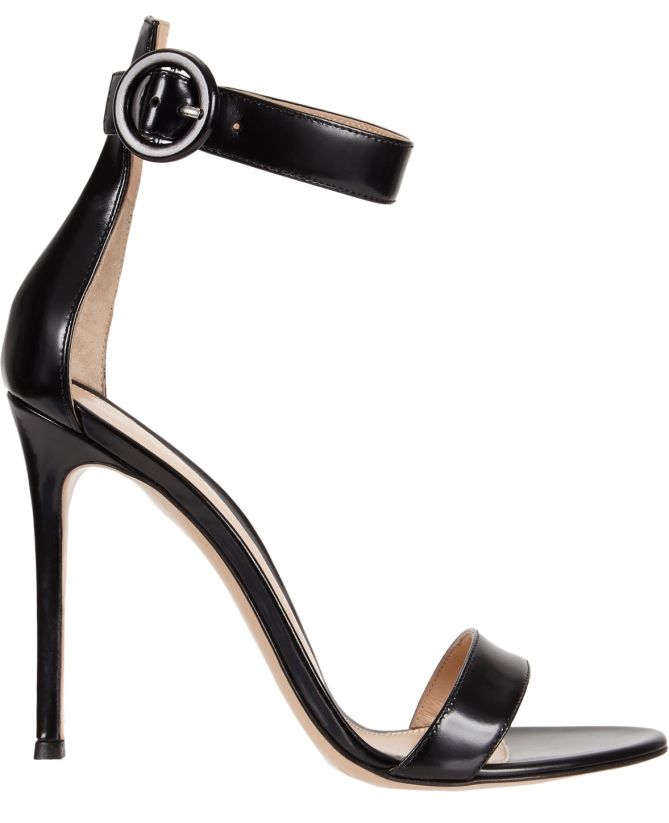 Gianvito Rossi Ankle Strap Sandals $765