I can't say I'm a fan of Dakota Johnson's work as an actress, but I can definitely appreciate her off-beat dress sense. For street style, she favors loafers over ballet flats, and goes for retro-inspired pieces reminiscent of another era (in her case, it is usually the 80s). On the red carpet, however, she never fails to impress in elegant minimalist frocks.
For the Gucci presentation in Milan on Wednesday, Dakota showcased her unconventional sartorial preference by slipping into a bordeaux sleeveless number detailed with pleats and layers. It was Victorian-inspired and romantic. And yes, it was different — just the kind of outfit you'd expect from her.
This goes without saying that the brunette cutie looked perfectly breathtaking in the attire, which she complemented with a Gucci chain-strap mini bag and a pair of nude high-heeled slides.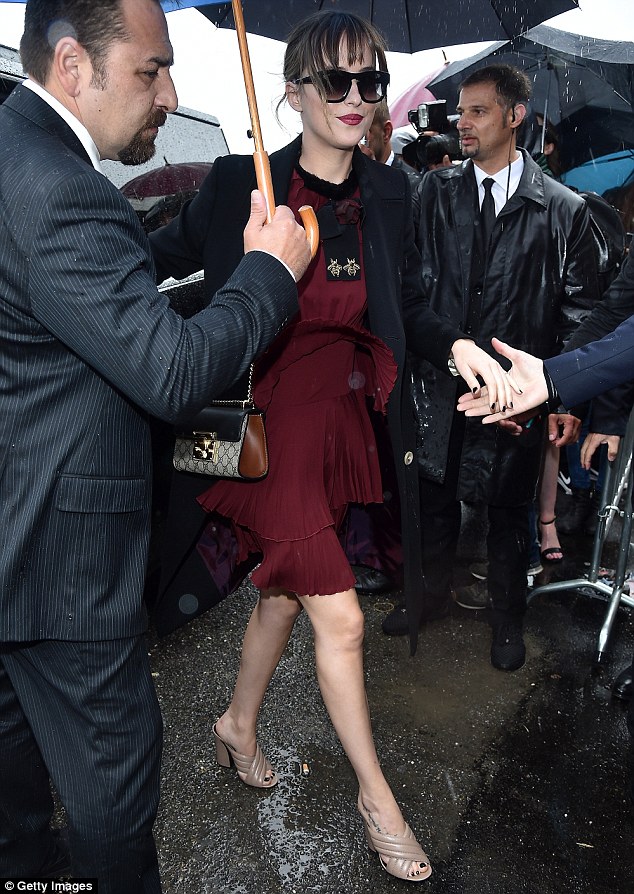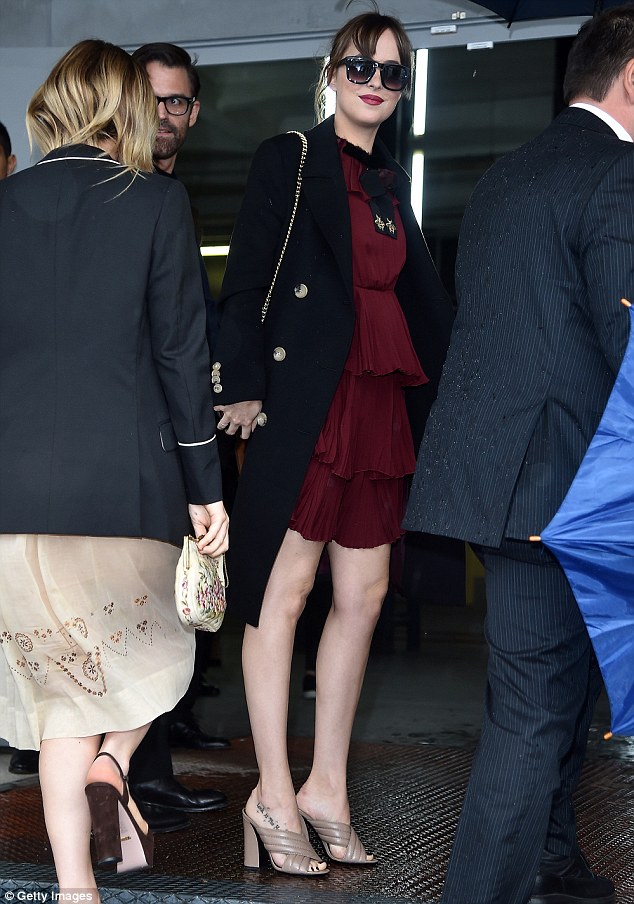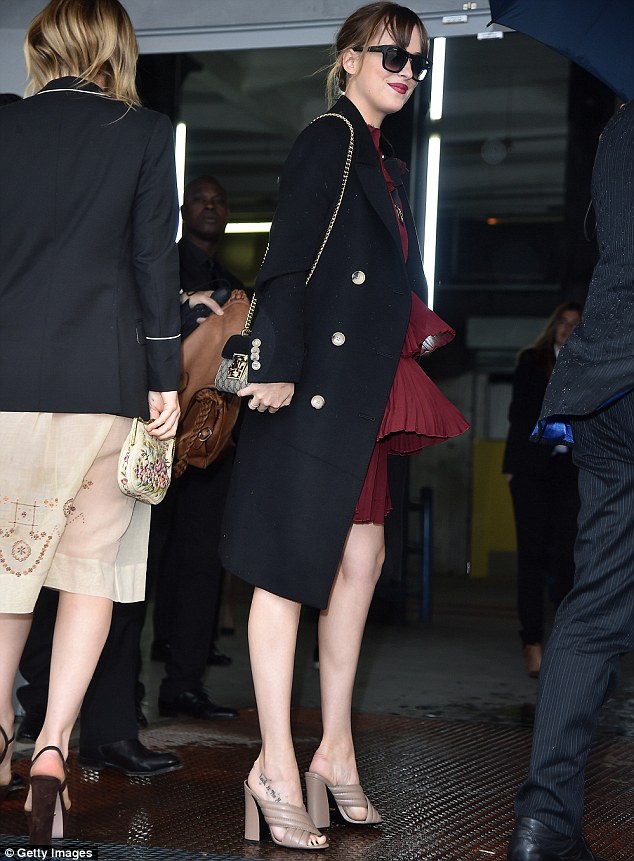 Dakota Johnson attends the Gucci presentation held during Milan Fashion Week, September 23, 2015
I'm obviously a fan of the outfit, but what are your thoughts? Do you approve?
Here's a closer look at the dress. It's a prim and frilly piece that also comes with a bow-detail at the neckline. It's crafted from silk and features raw cut edges. You can already pre-order the dress if you like it. It retails at a hefty $4,300, which is a ridiculous amount, in my opinion. Then again, you're not only paying for the label, but for the quality, craftsmanship, and material as well.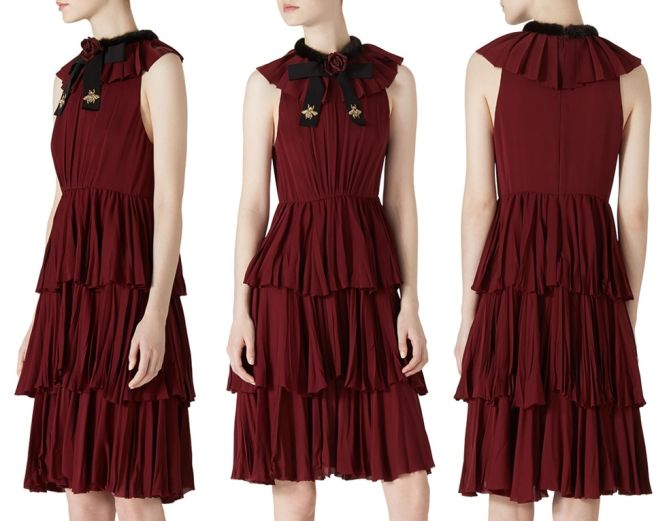 Gucci Sleeveless Ruffle Silk Dress, $4300 (Pre-order)
As for Dakota's chunky nude slides, do you think she chose the right pair of heels to go with the frock? Or should she have worn something less casual-looking?
Below is a closer look at the pair. They're crafted from beautiful leather and detailed with topstitching at the wide criss-cross straps for a quilted effect. What ultimately makes the sandals unique, however, is the shape of the heels. It has a chunky base, but curves to a narrow top.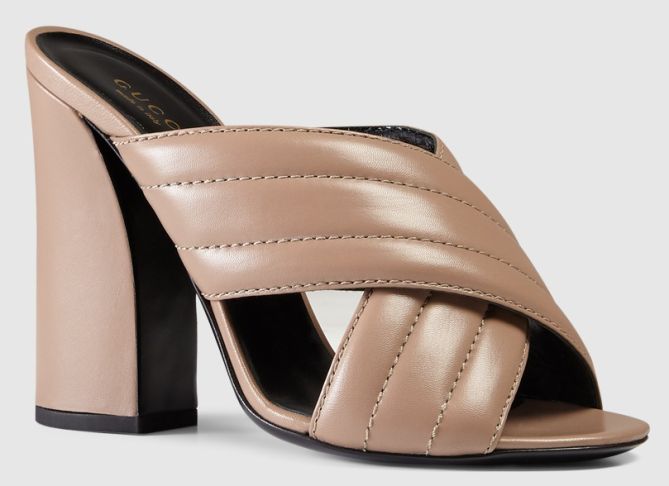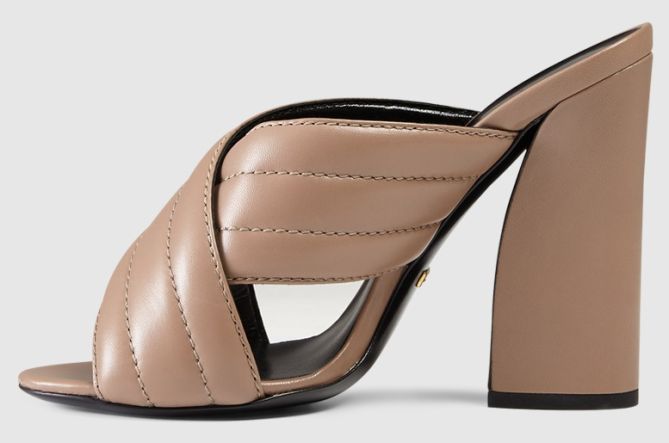 Gucci Sylvia Crossover Sandals, $595
Fancy grabbing a pair of Sylvias?
They're available on the Gucci website. Price to own is about $600. For the frugal fashionistas, a less expensive alternative you can consider would be these sandals from Calvin Klein: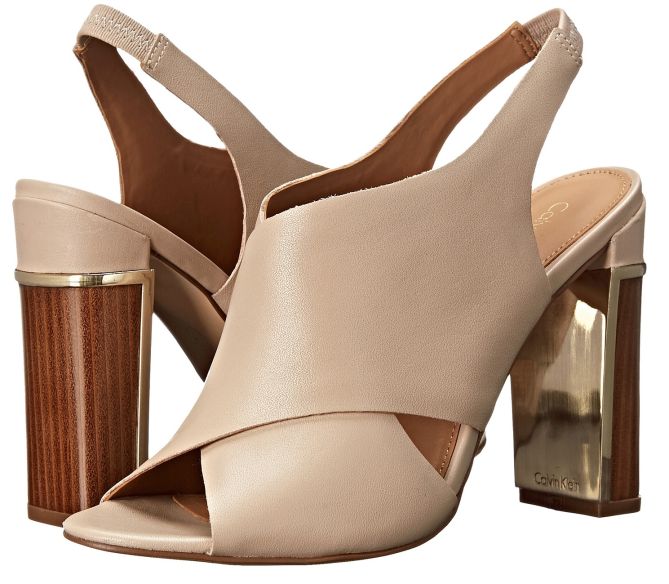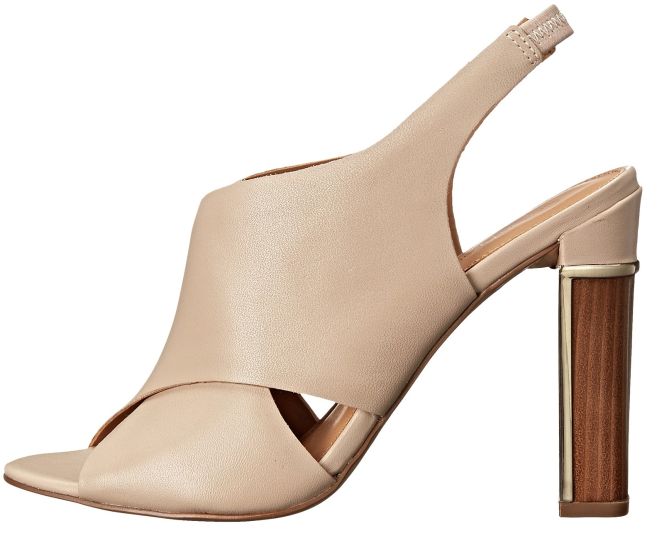 Calvin Klein Karel Sandals, $149