Fifty Shades of Grey star, Dakota Johnson, turned more than a few heads at the Golden Globe awards over the weekend. The young actress attended the occasion in a dazzling strapless gown by Chanel Haute Couture. She teamed the piece with silver ankle strap sandals by Jimmy Choo, and a box clutch by Rauwolf.
Yep, I guess you could say she sparkled from head to toe. It was the kind of look that you would not miss, even from a mile away.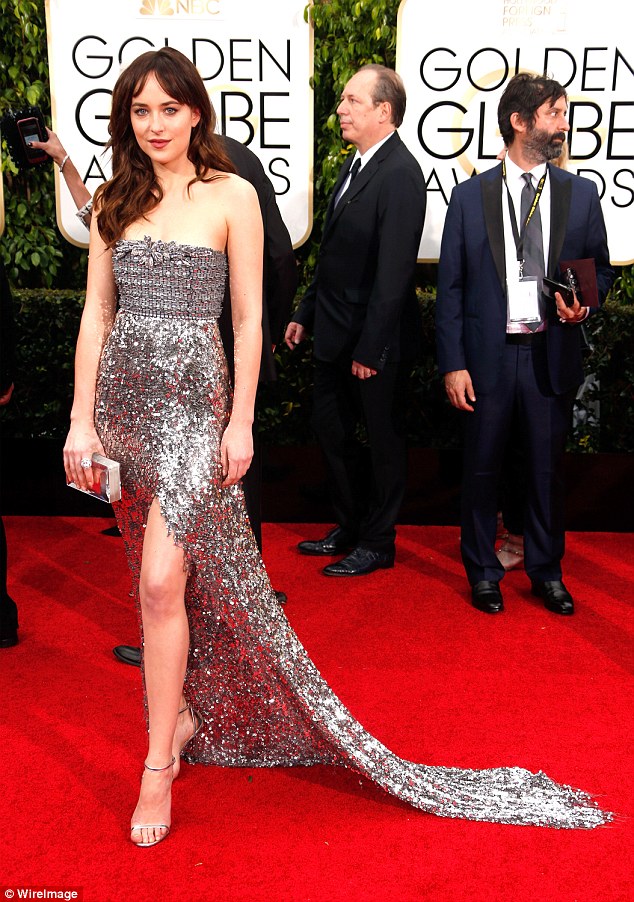 Dakota Johnson attends the 2015 Golden Globe Awards held at Beverly Hilton Hotel in Beverly Hills, California, on January 11, 20155
Do you like her red carpet look?
I think she looks fantastic. Actually, let me rephrase that. I think the outfit looks fantastic. I love the sparkly gown. The cut is simple but it's oh so glamorous. She also made the right decision when she opted for a pair of simple silver ankle-strap sandals to go with the whole getup. A dress like that needs no further decoration.
Speaking of the sandals, as reported, they're from Jimmy Choo, but I couldn't find the pair online. Any idea which style it is?
In the meantime, allow me to leave you with other equally lust-worthy metallic sandals from Jimmy Choo in case you're looking for a shoe fix: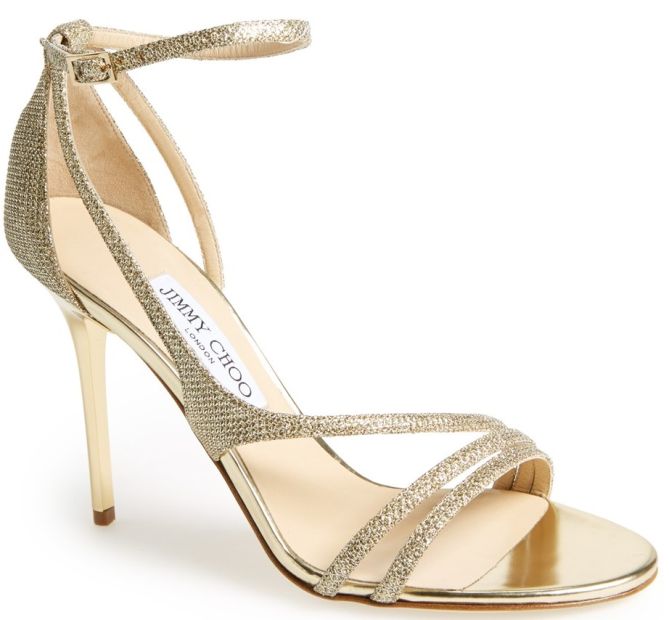 Jimmy Choo Valdez Sandals, $750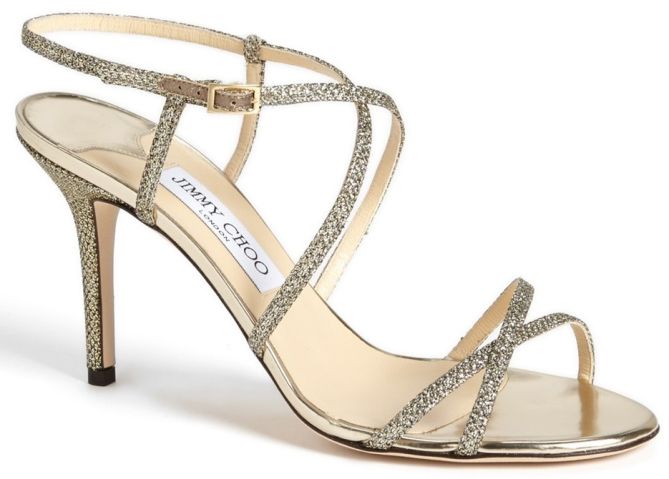 Jimmy Choo Elaine Sandals, $595
If you're one of the young ladies attending prom this spring and you have a huge budget for the outfit, these sandals from Jimmy Choo are worth considering.
For those who wish to keep it frugal, try the Duchess sandals from Ivanka Trump instead. Pair with a silver sequined dress to steal Dakota's style: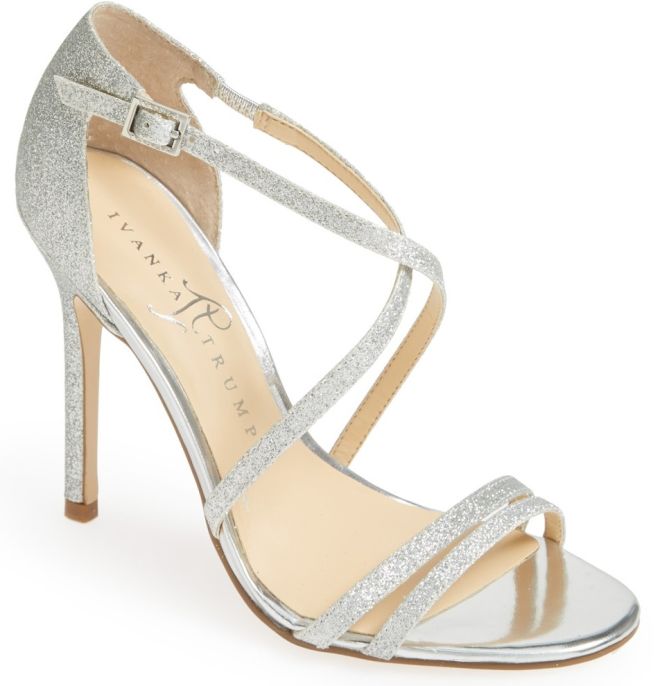 Ivanka Trump Duchess Sandals, $130