Dakota Fanning ,23, is an American actress and model. She first met with celebrity at the age of seven when she performed Lucy Dawson in the drama "I am Sam" for which she was nominated for a Screen Actors Guild Award at age 8 ,making her the youngest nominee in history. She is currently dating her highschool sweetheart, after a relationship with Jamie Strachan that lasted 3 years. She is very outspoken about beginning as a child actor,missing birthdays, not having a childhood and a teenage period that were very according to the age. But she is also grateful and right now she has a film premiere. Dakota and Kit Harington joined forces for the Brimstone movie.
Dakota and her sisten Elle were seen yesterday at the Paris Fashion Week. Elle was the face for Miu Miu's SS17 campaign "Suddenly last Summer". Now she came to support her favorite fashion brand alongside Dakota. They sat front row with another stars like Maggie Gyllenhaal and Sophia Lillis. Both seemed very excited about the presentation.
Dakota showed an impecable look wearing a silk midi blue dress inspired from the 1940's with a detail across the bust. Also her Peter Pan collared garment was very eye catching and nice little addition to the dress.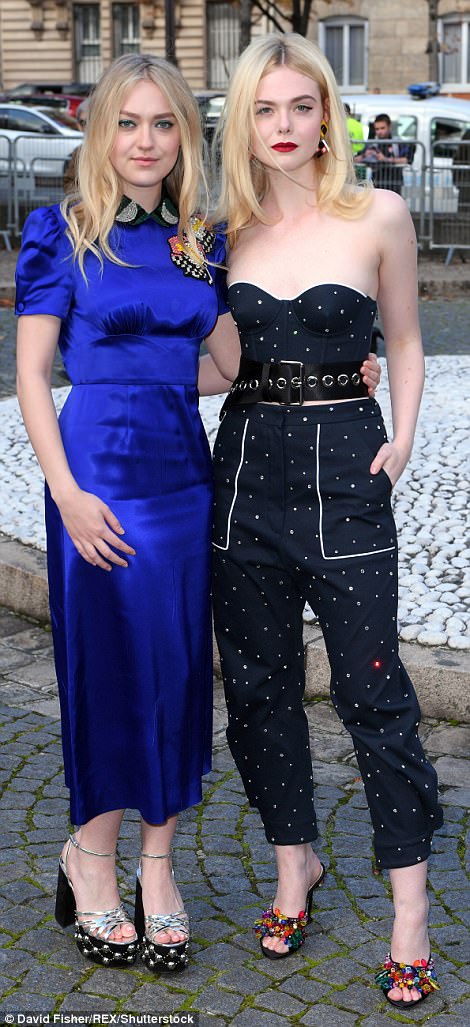 Her shoe game was the best thing about her appearance . The stylish classy dress combined with the Miu Miu studded platforms made an amazing pair. They might not be for everyday wear ,but these are some statement shoes that you'll want to sport at least once.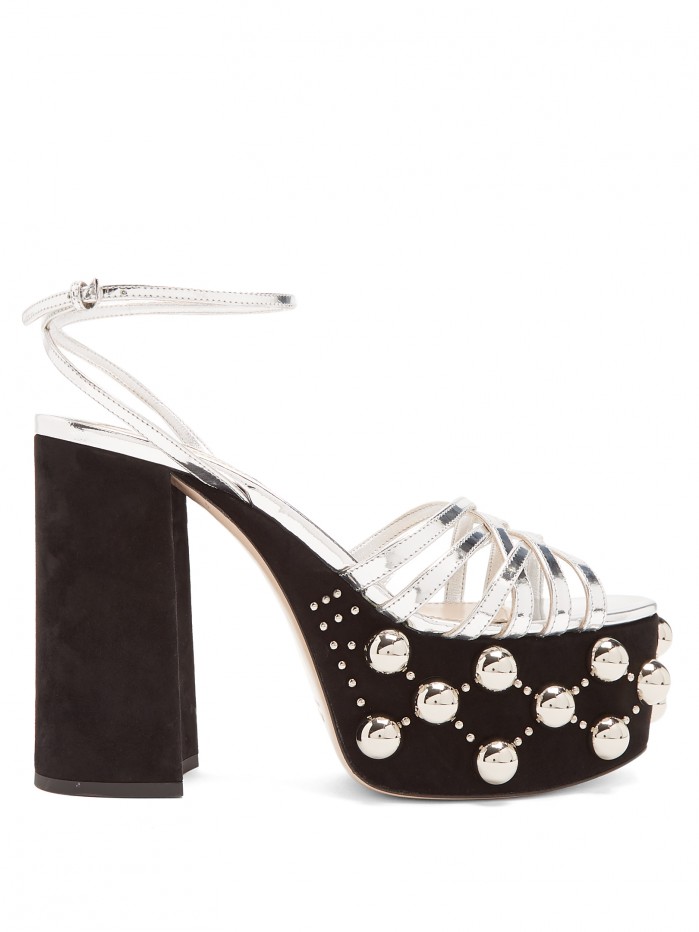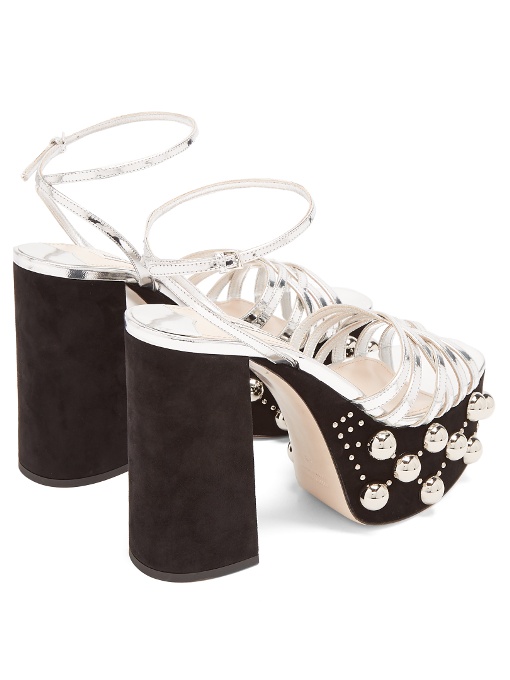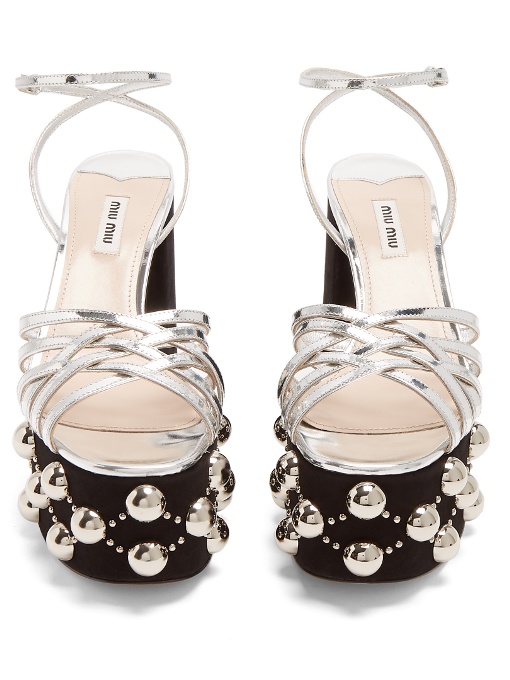 HERE IS A CHEAPER VERSION