The Fanning sisters are in a league of their own. At such a young age, both — especially Dakota — have accomplished what their peers can only dream of. Appearance-wise, both are blond and fair-skinned. But if you ask me, that's where their similarities end. While Elle always looks innocent like an angel and doesn't mind smiling at the paparazzi, Dakota has an edgier vibe to  her and she oftentimes comes off as aloof. Elle's fashion sense is also quirkier — something you can easily see when the two make appearances.
Speaking of Dakota, the cutie was spotted attending a photo call in Venice on Thursday. It was for a series of short films done in partnership with Miu Miu. Naturally, the young lady wore Miu Miu from head to toe for the occasion. Her choice of attire was a short printed strapless frock that showcased lots of creamy legs. She then complemented the number with a gold shoulder bag and a pair of maroon velvet ankle-strap platform sandals. It was a simple mix but Dakota looked stunning, most especially since she teamed the getup with sultry smoky eyes.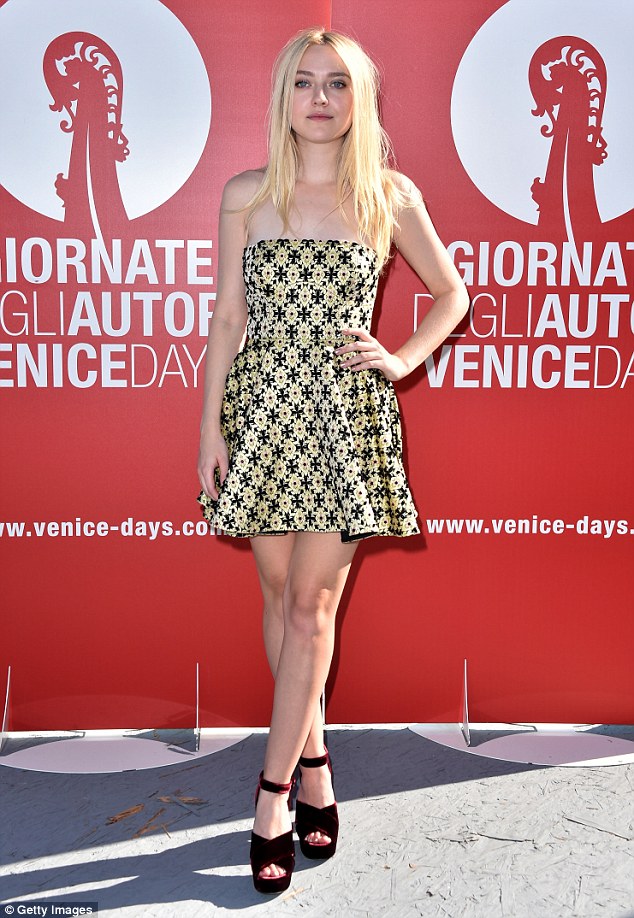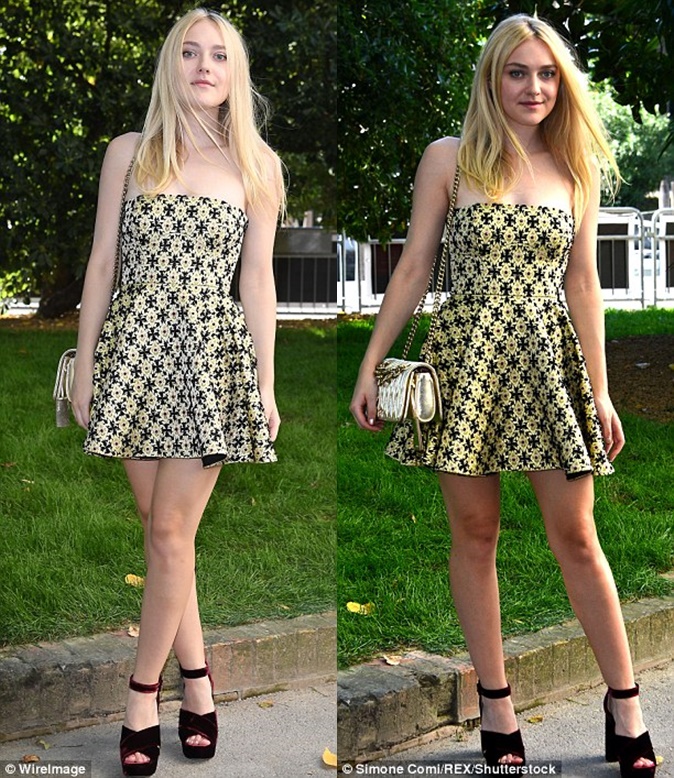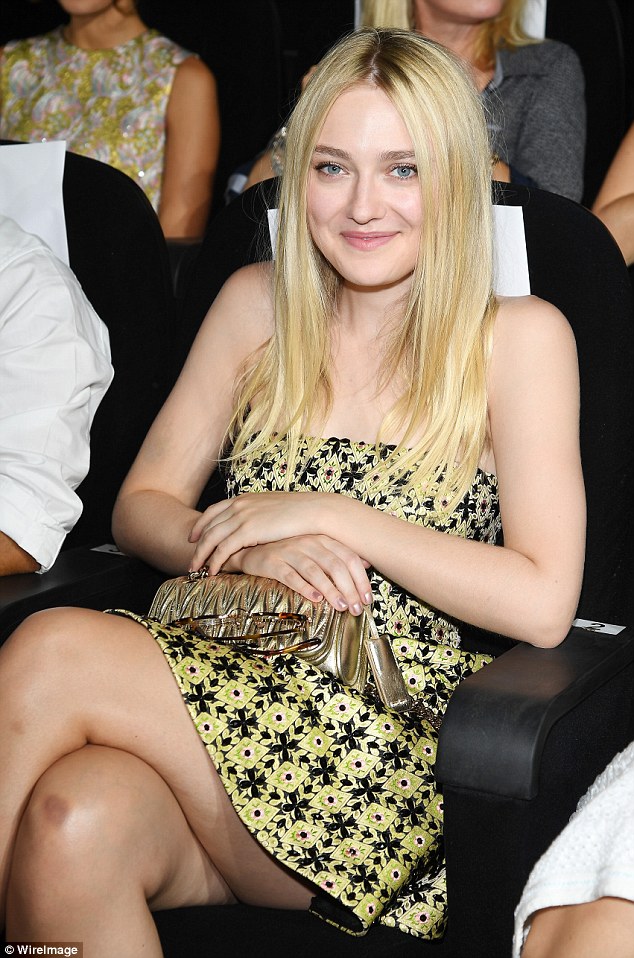 Dakota Fanning attends the photo call for a series of short films done in partnership with Miu Miu during the Venica International Film Festival in Italy on September 1, 2016
How do you like Dakota's photo-call style? On point. Would you agree?
I love how natural and authentic she looks. There's no fake tan, no lip injections, and certainly no botox in sight. She's a natural beauty, if you ask me.
As earlier noted, Dakota's whole outfit is from Miu Miu. The dress isn't available online, but here's a closer look at her shoes and purse. The gold bag follows Miu Miu's iconic matelassé quilting pattern and it comes with several compartments. The platform sandals are crafted from plush bordeaux velvet and feature chunky 5-inch-tall heels, as well as 1.5-inch-thick platforms. Both can be had via MyTheresa if you have the budget to splurge.
Miu Miu Matelasse Leather Shoulder Bag, $1590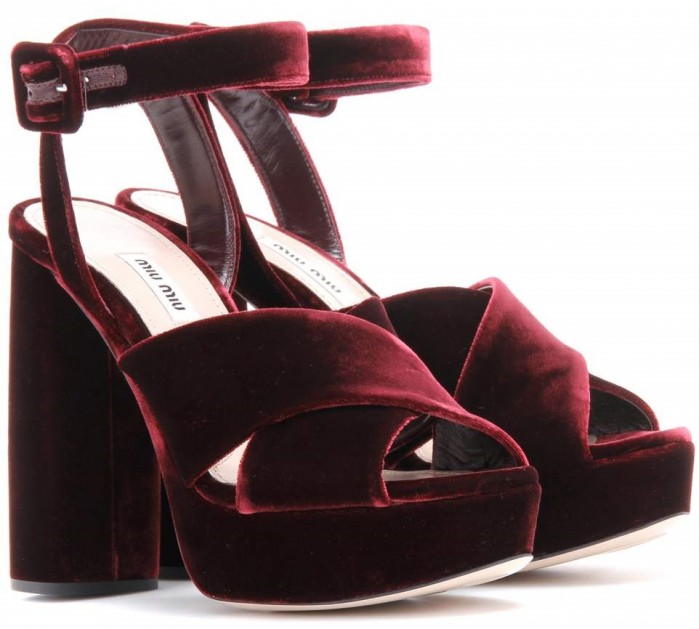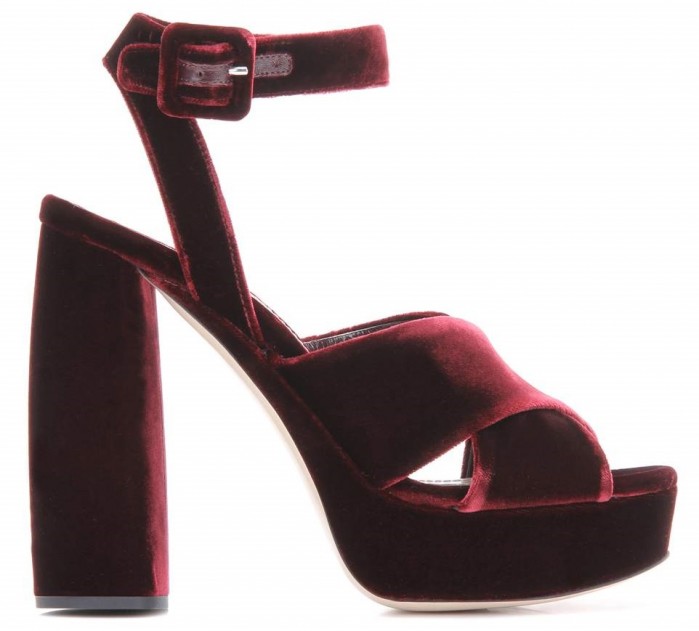 Miu Miu Velvet Platform Sandals, $750