If you don't know Courtney Stodden, don't worry. You're not alone. I had to Google her back in 2014 after reading one article. She's a former teen beauty queen who started a relationship with a much older actor, Doug Hutchison, at a very young age of 16. She shot to fame after marrying the guy, of course, who was 50 years old during their union.
Actor Doug claimed he had no clue she was under-aged, and I can't help but believe that. Courtney looks years beyond her age. The young lady also wears too much makeup, bleaches her hair to platinum, and has a penchant for sky-high stripper heels with major platforms. Oh, and did I mention she's got huge breasts?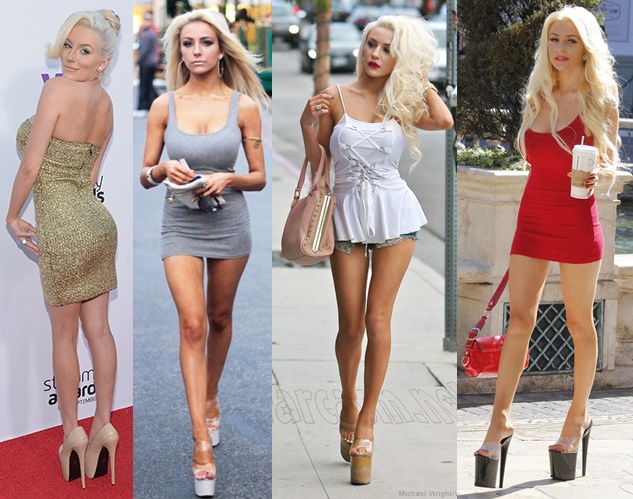 Courtney Stodden and her penchant for stripper heels
Yes, that's Courtney, alright.
Strange as it may sound, Courtney and Doug are still together. In fact, early this year, she announced that she was pregnant. Unfortunately, the young woman lost her baby last month. No reason was given but word has it that she took a tumble a few days earlier, and that fall may have caused the miscarriage. Here's the thing, though, she was in flip flops when that happened, so you can't blame it on the heels.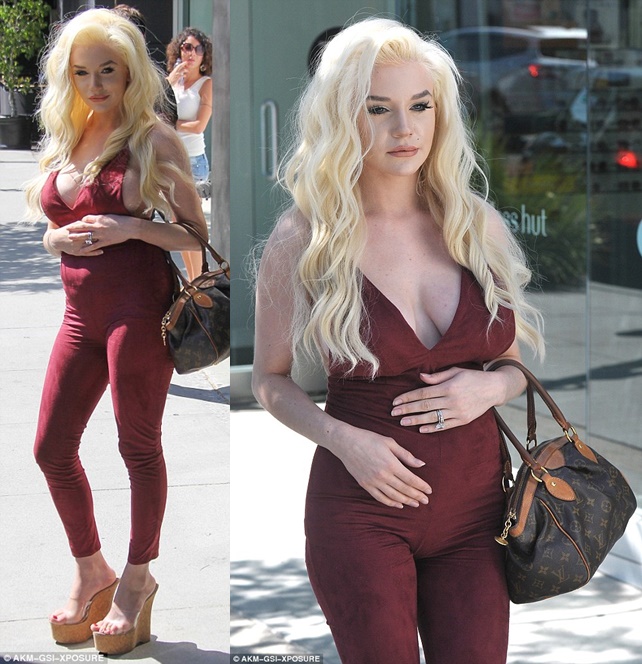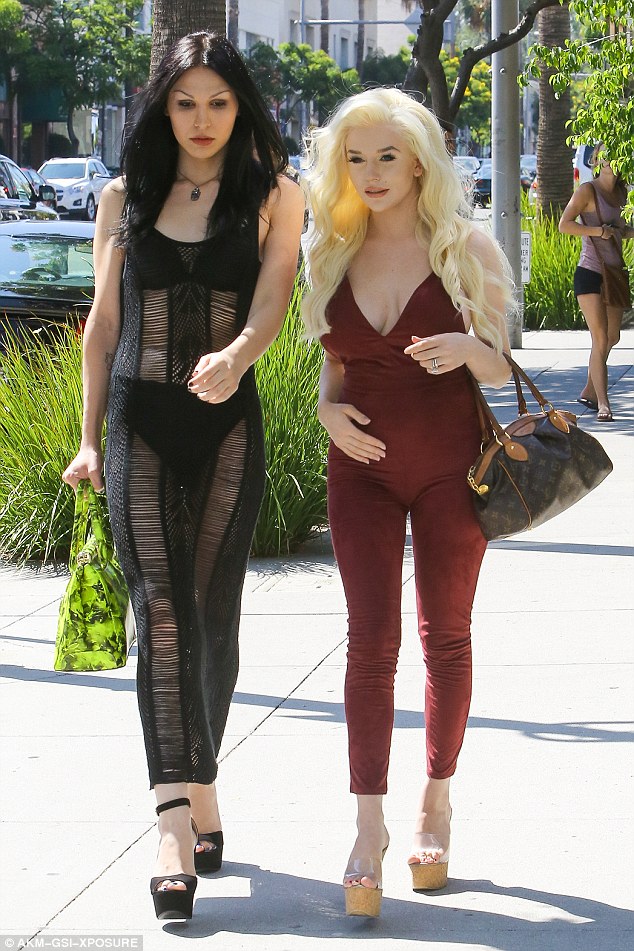 Courtney Stodden cradles her pregnant belly while decked in high heels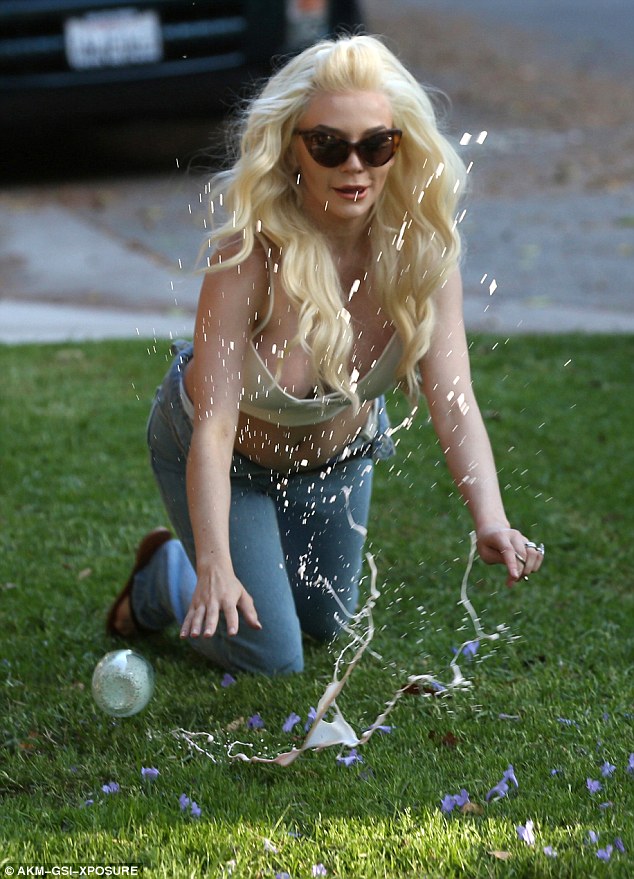 Courtney takes a tumble in her flip flips and almost lands on her pregnant belly while strolling through a Los Angeles neighborhood on July 17, 2016
Speaking of heels, it appears Court is done with those stripper shoes for now. After she lost the baby, she emerged in a very rugged attire of camo jeans and flat boots. And while visiting Marilyn Monroe's grave last week, the reality TV gal looked pretty decent in a pair of nude pointy pumps from Christian Louboutin — no platforms in sight!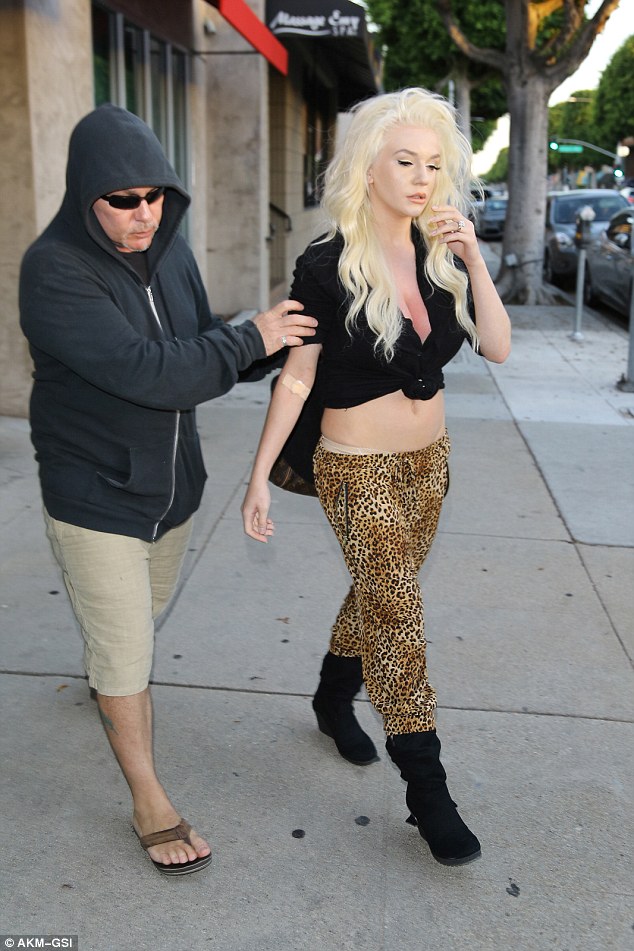 Courtney emerges with Doug after the miscarriage, July 25, 2016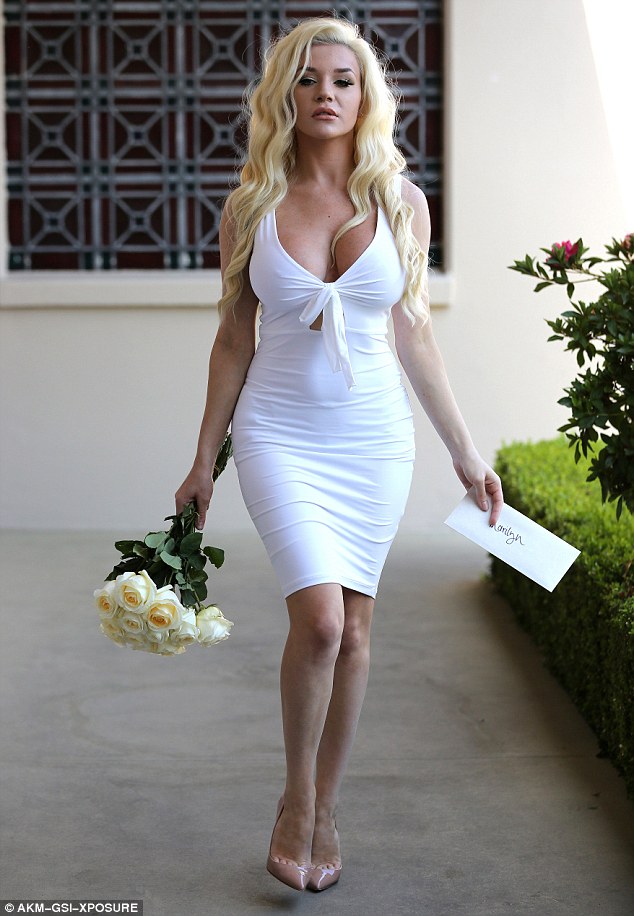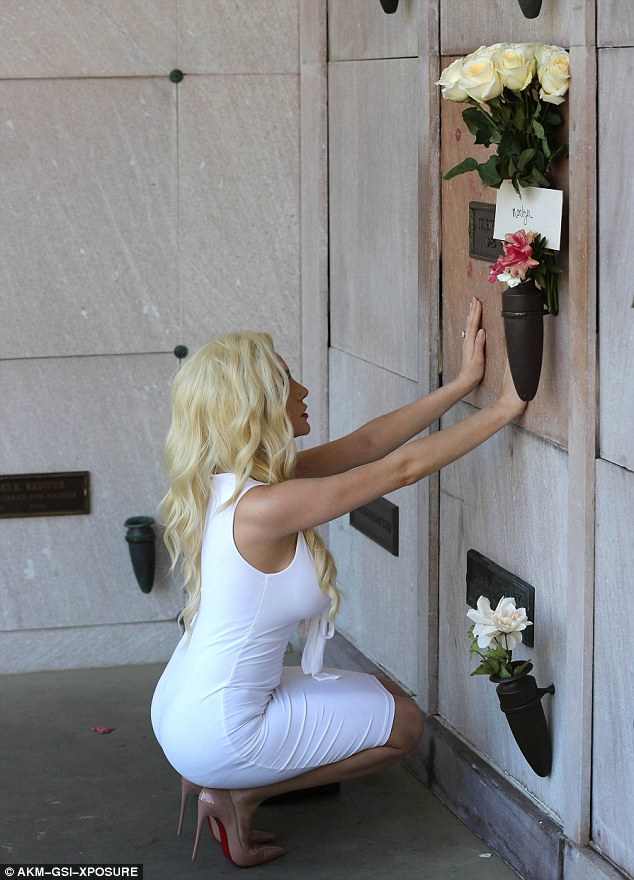 Courtney visits Marilyn Monroe's grave on August 5, 2016
Doesn't she look so much better in her Louboutins? I hope she realizes that she doesn't have to wear platform heels all the time. Shoes without thick platforms will always look better, especially with her frame.
Based on the silhouette, I can only assume Court's pumps are the "So Kate" in nude patent. They're very sleek, sophisticated, sexy, and timeless. They stand extra tall at 4.75 inches, but for a girl like Court who's used to wearing stripper shoes, I'm sure that's peanuts.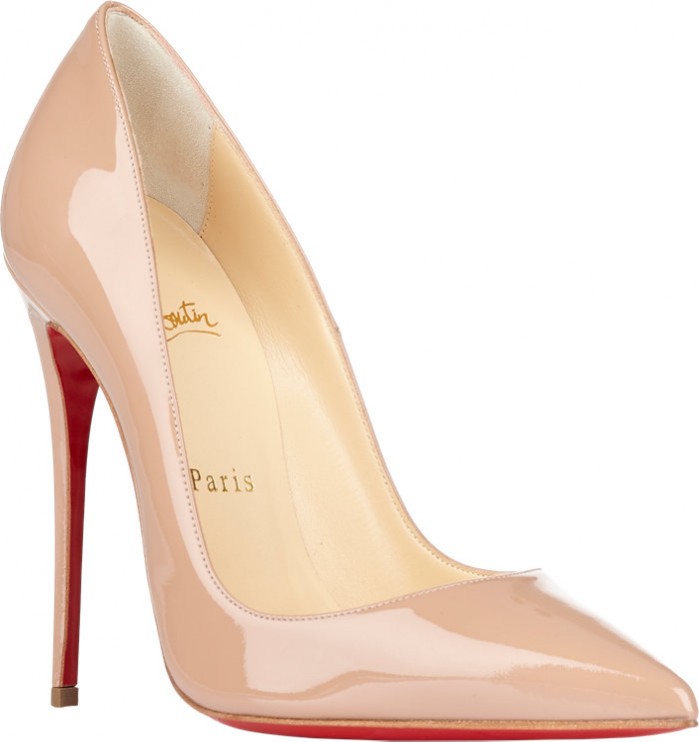 Christian Louboutin So Kate Pumps in Nude Patent, $745
By the way, this week, Courtney made headlines when she decided to shave her head. I can only assume she's hurting because to shave off one's hair is a HUGE thing, especially if you have lots of it to begin with. I truly hope she will be ok and she gets the support she needs.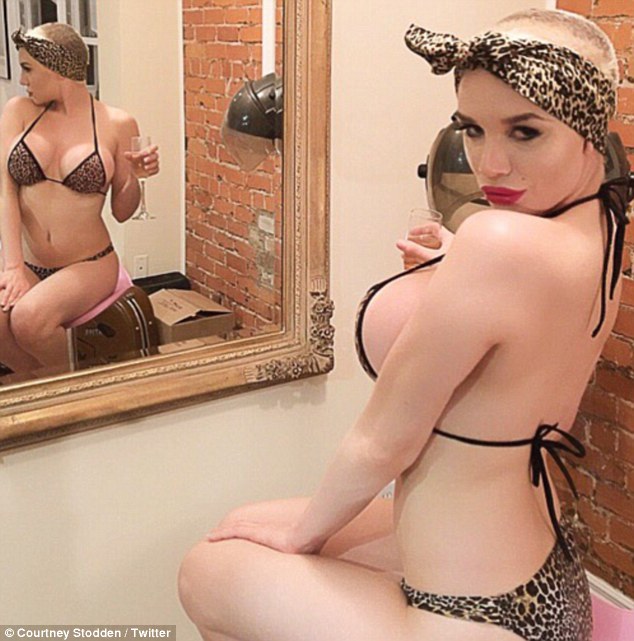 Courtney Stodden shaves her head as she mourns for lost baby, August 8, 2016