Courtney Cox,53, is an American actress best known for her roles as Monica Geller in the sitcom Friends and as Jules Cobb in Cougar Town for which she earned her first Golden Globe nomination. Some of her ex boyfriends include names such as Ian Copeland,Michael Keaton and Adam Duritz. Courtney married actor David Arquette on June 12 1999. In 2004 their daughter Coco was born and Cox started suffering of postpartum depression. She chose Jennifer Aniston to be her daughter's godmother. In 2010 She and David announced they separated but still maintain a close friendship and business relation. The divorce was officialised in May 2013. She is currently engaged to Snow Patrol band member Johnny McDaid.
Two days ago she was seen on JFK International Airport in New York City and she showed that age is just a number. Far away from the glam looks she sports on the red carpet ,Courtney looked flawless in a casual outfit formed by a white blazer and t-shirt underneath and jeans plus minimal make-up.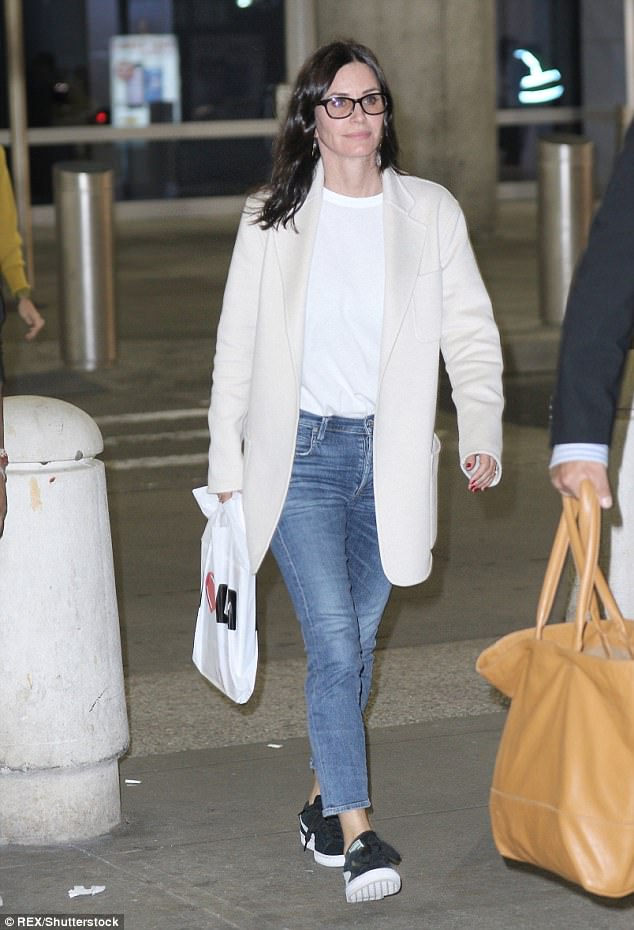 She flew from Los Angeles where she spend some time with her daughter. She is 13 years old now ,so it's admirable that Courtney makes time for her since pre teenage period can be rough for a lot of youngsters. Having a reliable shoulder near you is always a good thing.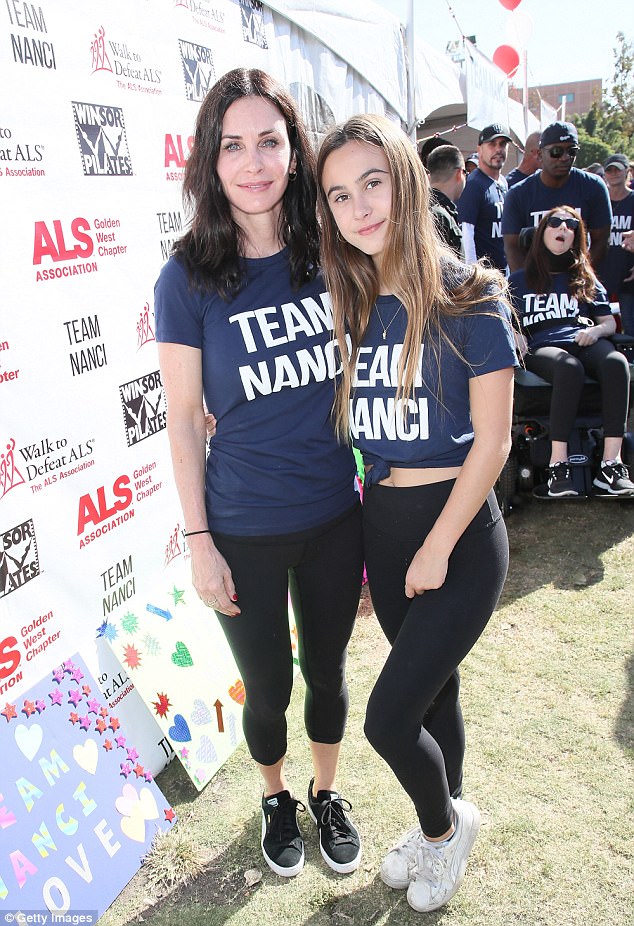 Courtney and David in 2011. They were separated here ,but it's obvious they were still close friends to the very least. Perhaps they even tried to save the marriage for the sake of their daughter ,but in the end we know it didn't work.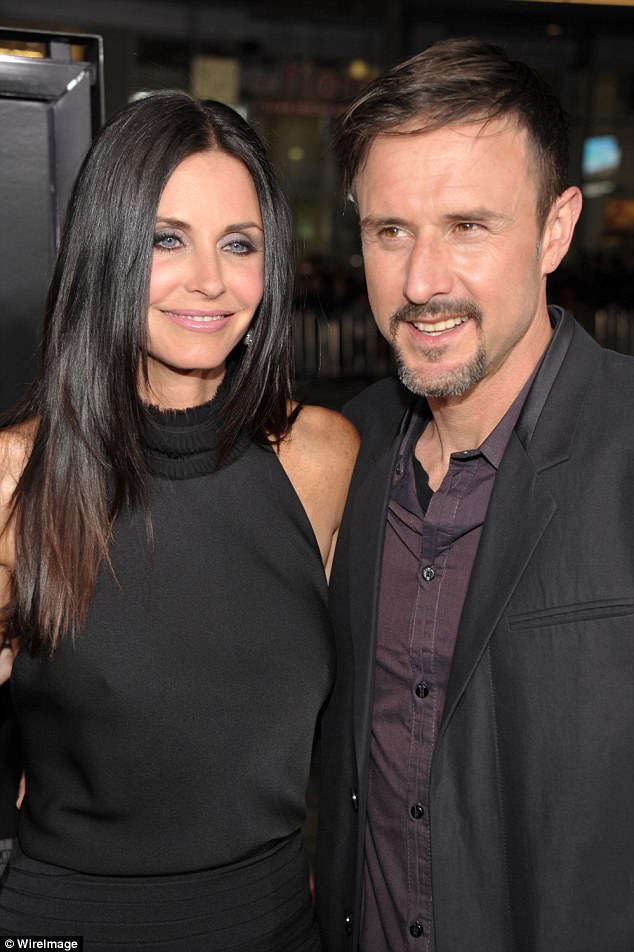 Back to the casual outfit Courtney Cox wore, the Puma skate shoes she sported gave the outfit an edge. The pair is making rounds in the celebrity circuit recently . Since fall is in full force and we don't always need a pair of heels, these shoes are perfect for making an October day easier.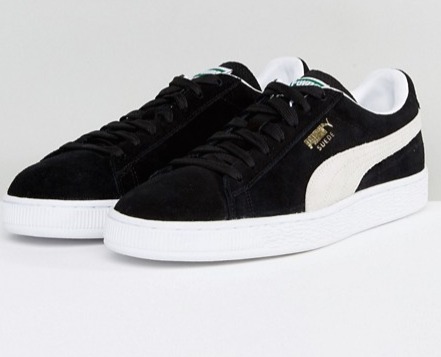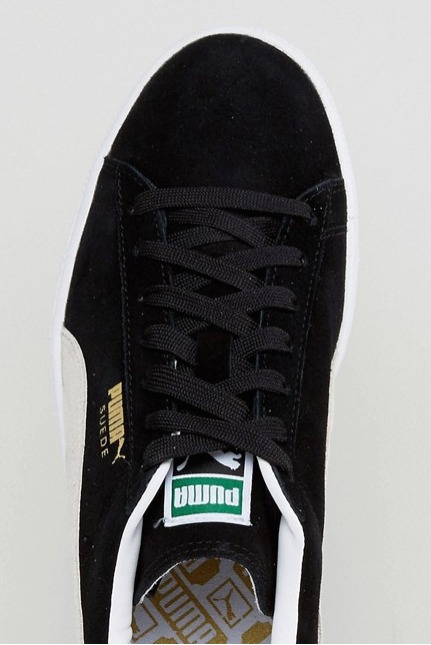 HERE IS A SIMILAR VERSION