Once in Friends always friends.Courteney and Lisa meet up for a dinner date in LA this week and they looked the same as they did when they were on Friends. Not a day always, even tho, they both have 53 years old, the secret behind their appearance is not the doctor.
Courteney confessed earlier this year that she gave up on having anything done and here is why:"I've had all my fillers dissolved,' she said. 'I feel better because I look like myself.I think that I now look more like the person that I was (before adjustments). I hope I do.Things are going to change. Everything's going to drop. I was trying to make it not drop, but that made me look fake."
And she was right. She is more herself now than ever. On Wednesday night she wore a casual look. Courteney paired a striped black and white sweater with a pair of jeans. Her outfit reminds us of a chic Parisian look and the Channel flats bring it all together.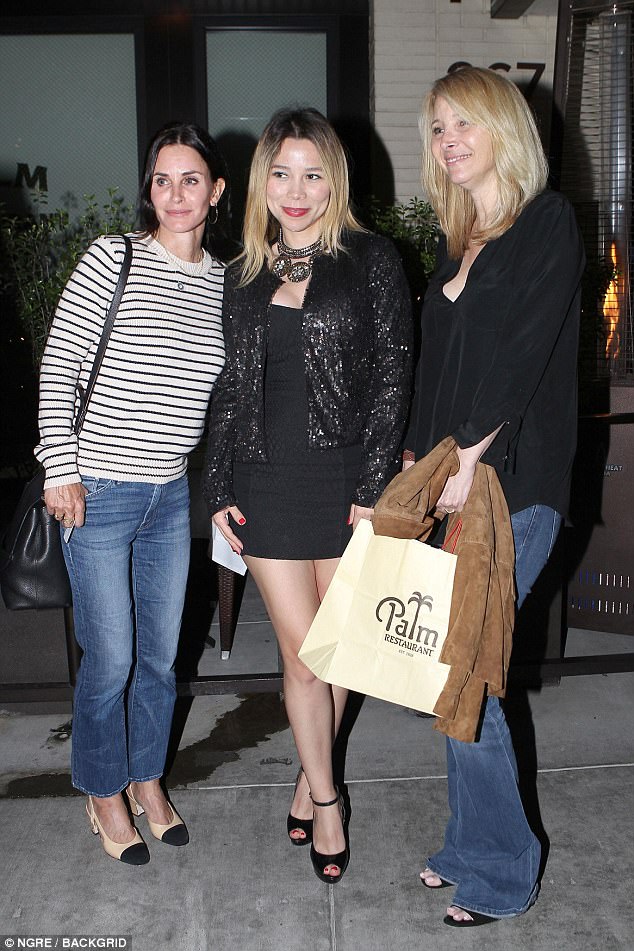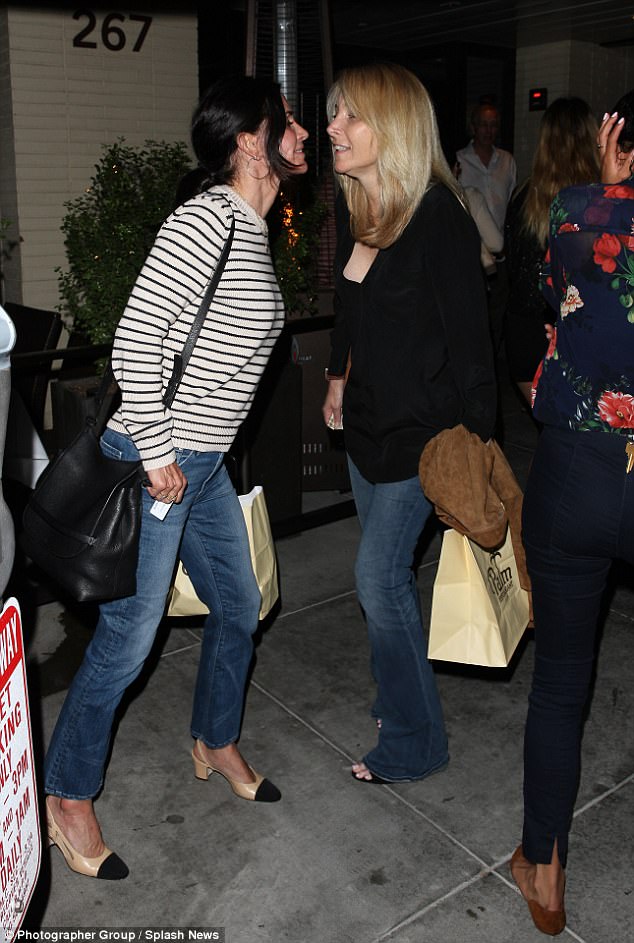 The Channel flats are no longer available but I have found a similar and more affordable option from MADEMOISELLE R. This is a great pair to have in your wardrobe because it's easy to wear you can dress them up or down. They are perfect if you spend your days at the office. From an all black look to a summer dress, you can wear them in all the combinations.