Sarah Jessica Parker is a very shoes lover. So, she decided to create her own shoes line called Sjp. She wore an amazing royal blue glitter pump on a Tv appearence this week. The tv show was Whatch What Happens Live.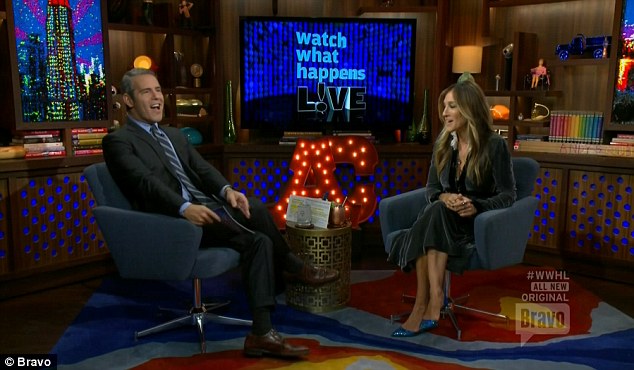 The look-alike Cinderella shoes was teamed by the Sex and the city actress with a velvet dress by Alberta Ferretti Philosophy. Sarah didn't care to tell everybody it was a borrowed one and she shown a big rip under her shoulder.
The dress, with a Victorian appeal, fits perfectly to her figure. She gave it a plus with the sparkling glitter shoes. Isn't it?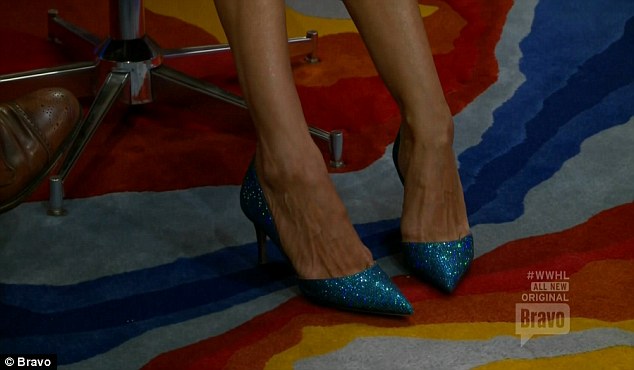 The appereance to the WWHL was due to the promotion of her new HBO show called Divorce where she is executive producer too. The 51 years old actress played a game of Plead The Fifth and answered all three questions. One of them was posed by Cynthia Nixon, a Sex and The City co.star.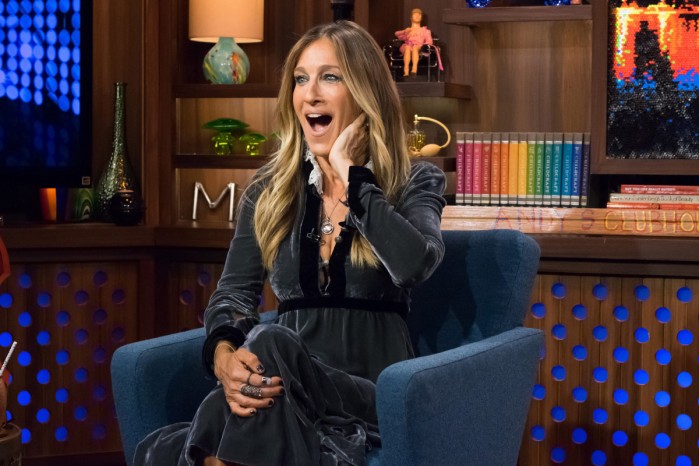 Why don't you add some sparkle to your feet? Let's copy SJP shoes buying cheaper one clicking below. This model is from L'Autre Chose and seems to be on sale.