Pixie Lott is a pop singer that likes showing off beautiful and eccentric outfits.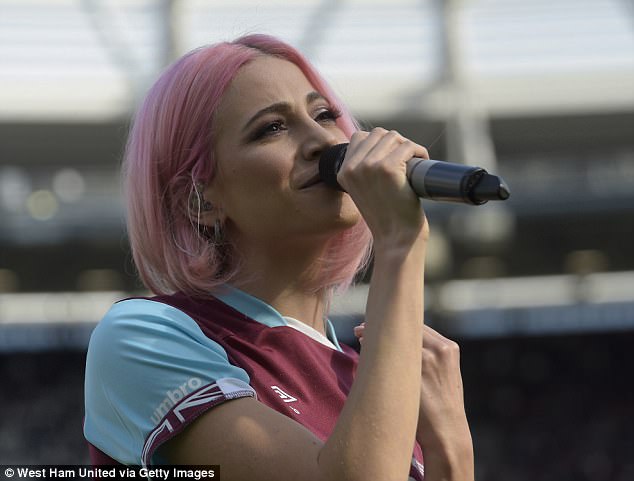 She was at the Premier League match between West Ham United and Everton at the Stratford Stadium in London last Saturday with a very interesting outfit. For the occasion she decided to wear a tiny pair of denim cut-offs shorts to show off her toned and tanned legs.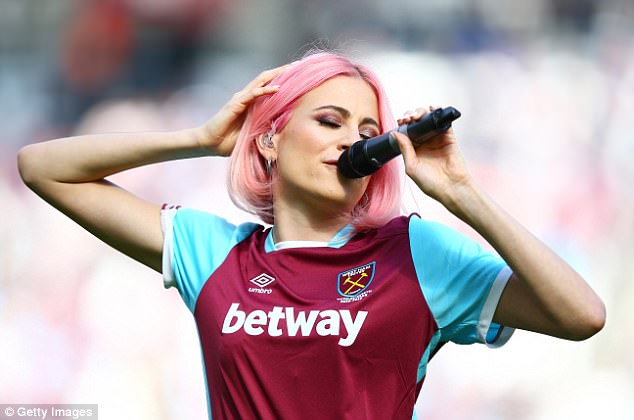 From her look everyone could understand that she supported West Ham wearing a tee of the team. She tucked it into her hig-waisted shorts. Then she completed her saucy look with a pair of sporty canvas plimsolls. We know that heels are an important touch of glam in an outfit but we also love converse trainers.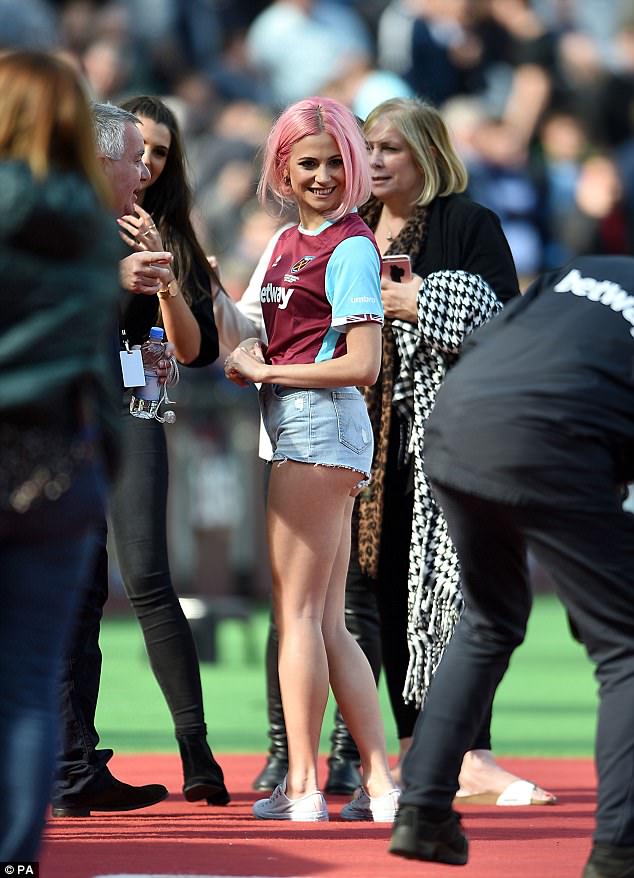 The look of Pixie was perfect even because she had at her feet a pair of converse. These sporty shoes have always an important place in our wardrobe and also in the closet of the celebrities.
Now it's possible to get a pair of trainers from different brands as Alexander McQueen, Gucci and Jimmy Choo too. Her trainers are simple but really chic. Then her look was amazing thanks to her candy floss pink hair style into a chic jaw-lenght bob.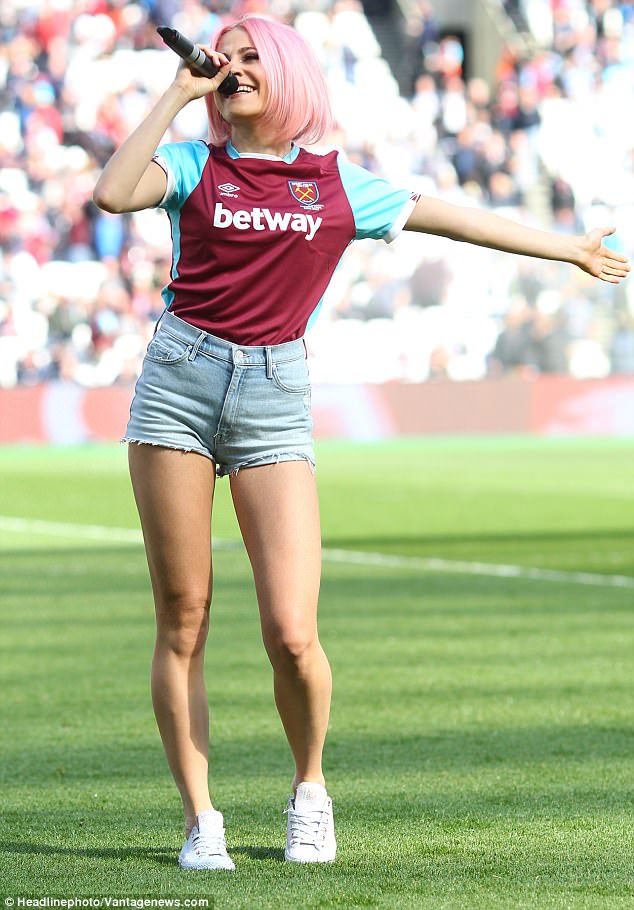 Talking about her makeup she had mascara, a flick of eyeliner and a slick of lip gloss. Pixie has been a vocal supporter of the West Ham for a lot of years. She proudly wore a shirt during a performance on BT Sport in 2014.