The supermodel Elle Macpherson launched her latest lingerie line in Dublin. She wore a monochrome dress and a pair of dreamy ankles from Laboutin. Copy her shoes for less reading below.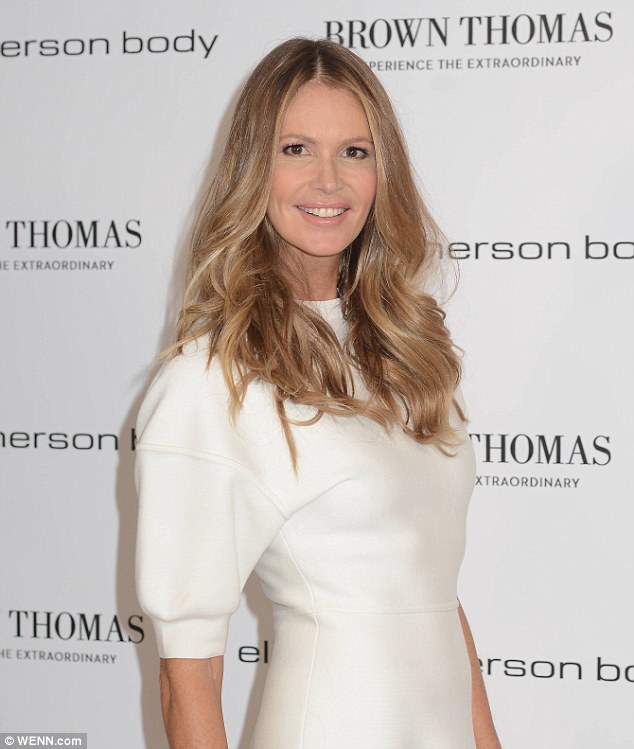 Only Elle could wear better an off white A-line sweater dress. The dress underlined her flat stomach and give her a soft touch due to the lenght and its slouchy sleeves. The very focus of the look was on her feet where she wore a pair of fierce open back ankle boots from Christian Louboutin.
You can find this model called Naomi in two different colors: black (as Elle) and turquoise. They are a really investment because it costs 880 dollars on the official shoemaker website.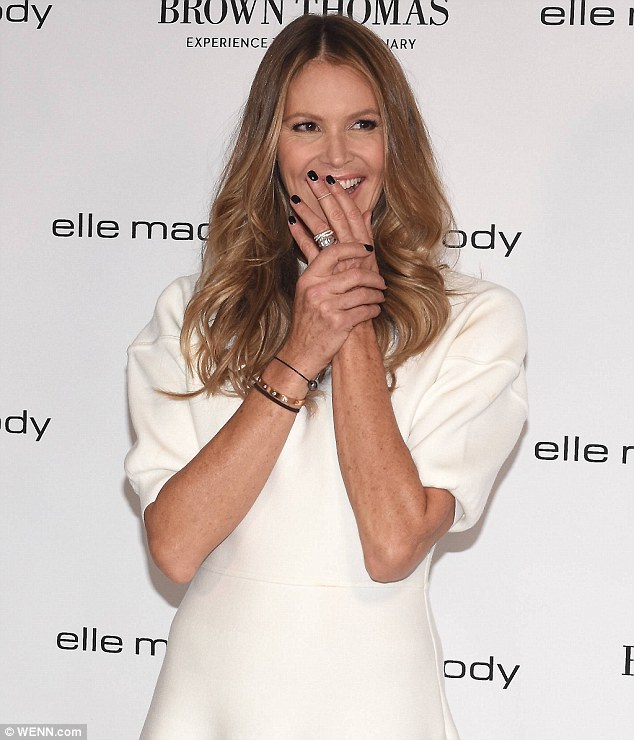 The 52 years old beauty added height to her look with this boots that she teamed with her perfect black nail polish.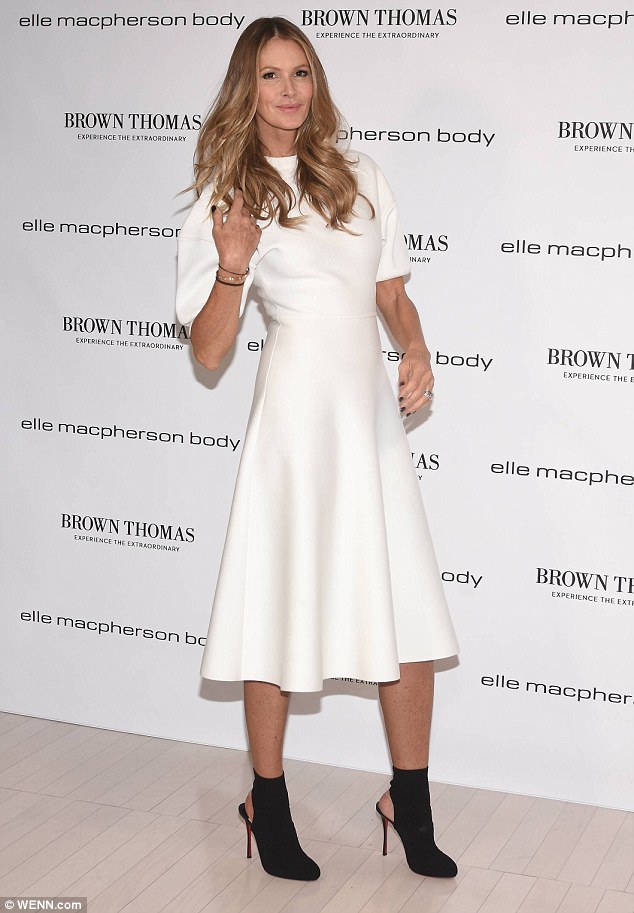 Elle left her ombré hair in a casual bed-head fashion. Her make-up was very minimal showing off her famous bone structure.
The model accessories were simple with a trio of bangles and her huge wedding ring. She's mother of two and wife of Jeffrey Soffer, a billionaire.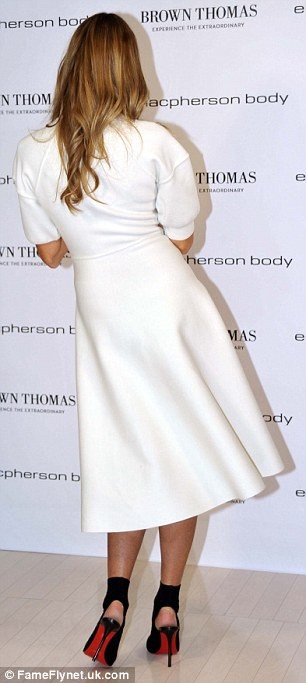 With 25 years in the modelling industry presenting her new lingerie line Elle gave some to women to look better. Well done Elle!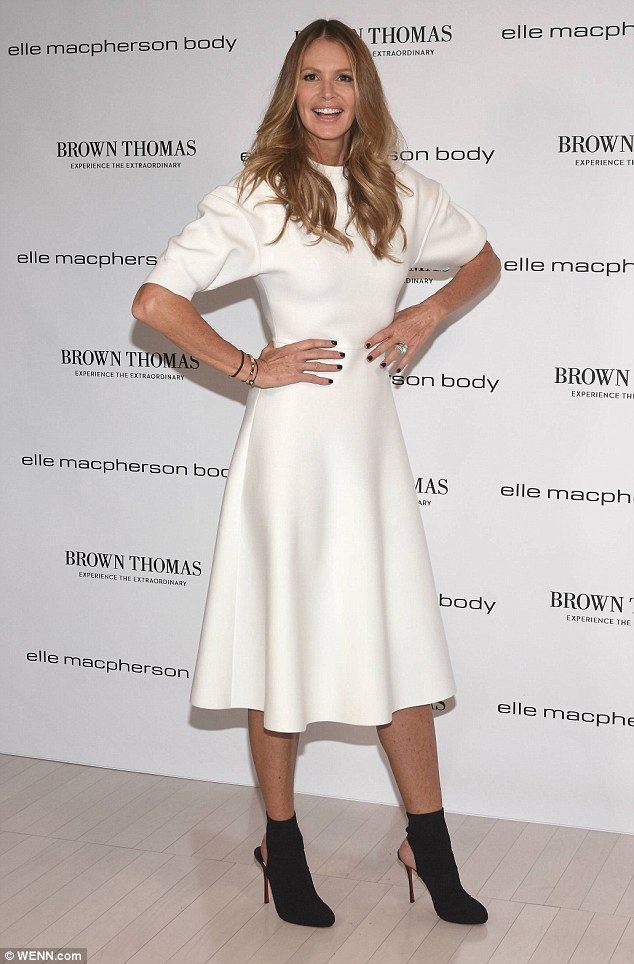 Even if it are not from Laboutin and it have not the red sole, this ankle boots are stylish too. Buy it from Asos clicking below.