Gigi Hadid was spotted with her boyfriend Zayn Malik who was with Perrie Edwards.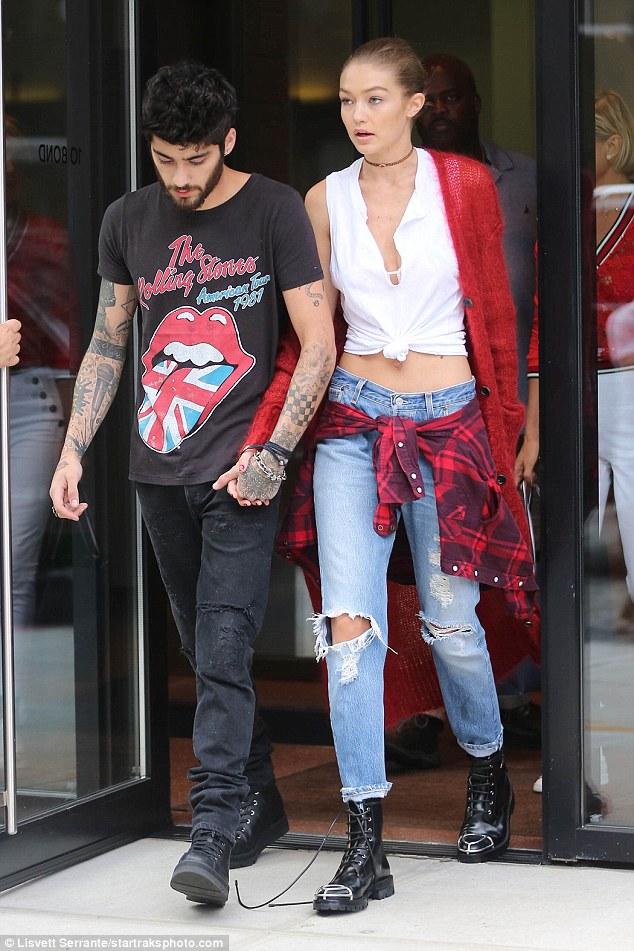 Recently Zayn Malik's mum Trisha has been involved in an Instagram drama after liking comments critical of her son's ex girlfriend by accident. Trisha said that her son loves Gigi and she also said that she has nothing against Perrie. Zayn looks really in love of her new girlfriend and we are happy to see them together. Every time that Gigi is spotted she shows off a beautiful look. Of course it's natural for her because she is a model and also a fashionista!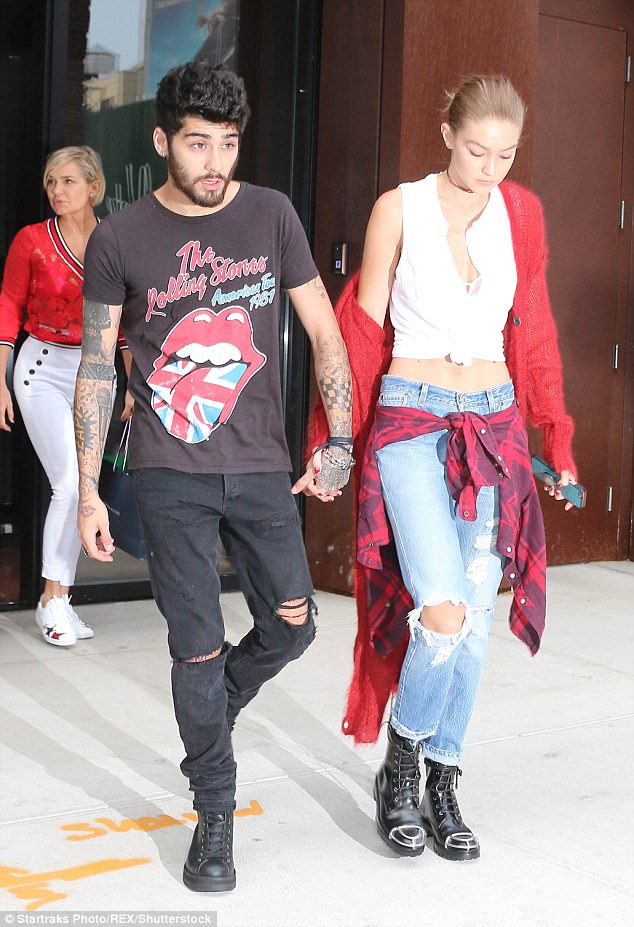 Not only she is amazing on the runway but also when she hangs out with her boyfriend. Gigi is an expert of style and we love to look at her outfits. This is a look she showed off when she was hanging out with her boyfriend last September. She wore ripped jeans, a white cropped tee and a long cardigan. But the most important detail was at her feet. She had black boots by Alexander Wang. They are cool and grungey.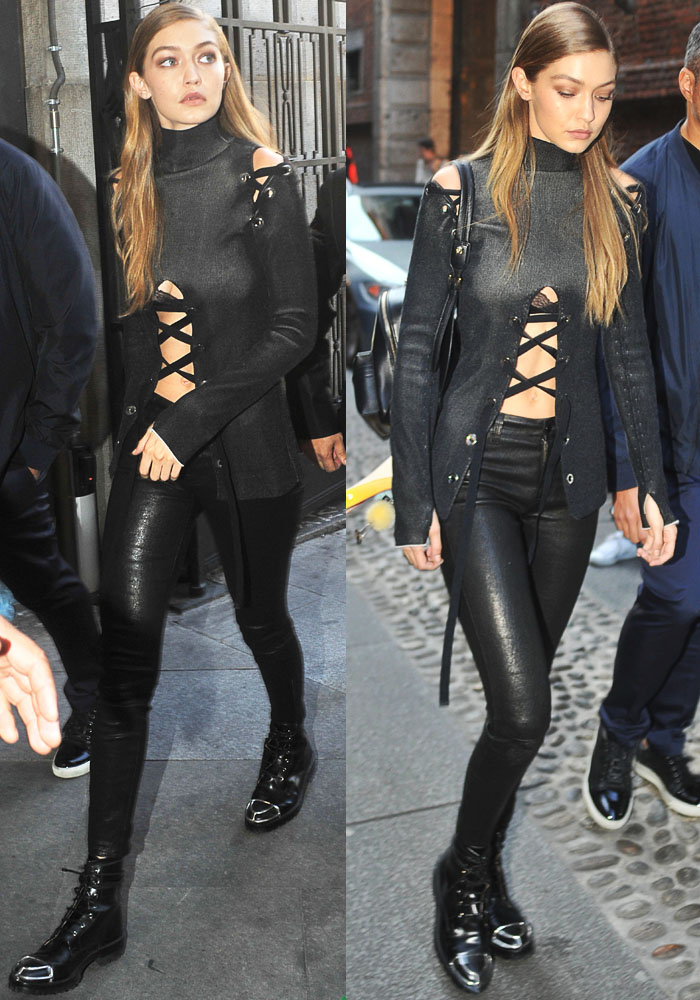 They had a metal toe cap detail. They are also comfy so you can wear them whenever you want with different kind of look combinations. Gigi's outfit is easy to copy and perfect for Spring time. You are still in time to buy your pair of boots. You can buy the classic Dr Martens boot that will never go out of style so is always worth the investment. We love how Gigi is always so natural and comfortable in what she wears. We also love the fact that Zayn's mum talks about her son's girlfriend positively a lot.
Shop for less clicking below.