Ciara did her first public outing since she announced that was pregnant. Yes, she's expecting a baby with husband Russell Wilson. Singer attended the prestigious Vogue-Sponsored Council of Fashion Designers of America. Vogue documented the appearance on Snapchat. You can copy her no ordinary mummy look for less.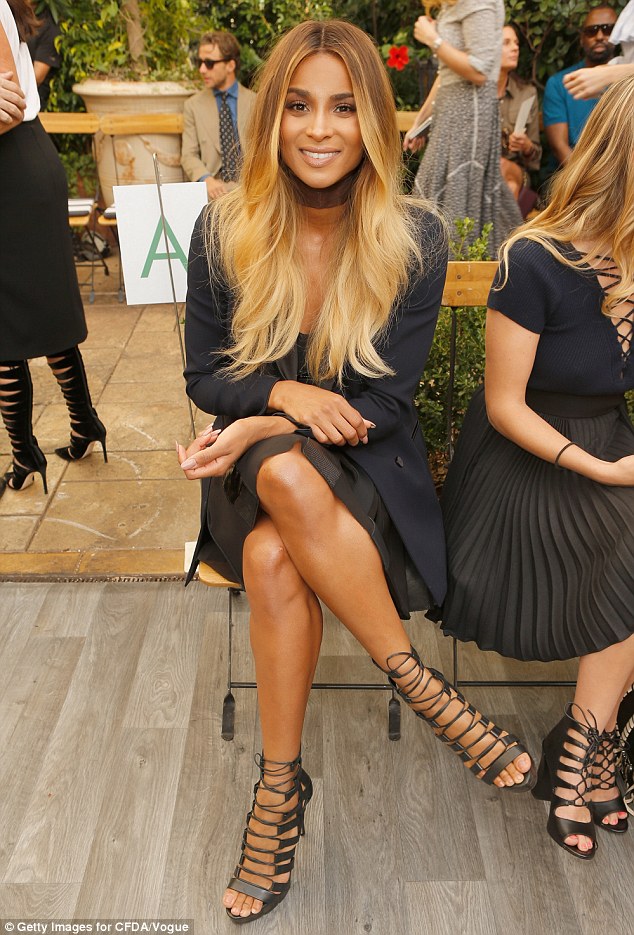 The focus of Ciara look was on her legs in particolar on her feet. She wore a sultry lace-up sandals design that cages the foot and encircles the ankle. Shoes gave the wearer Amazonian stature like Ciara did.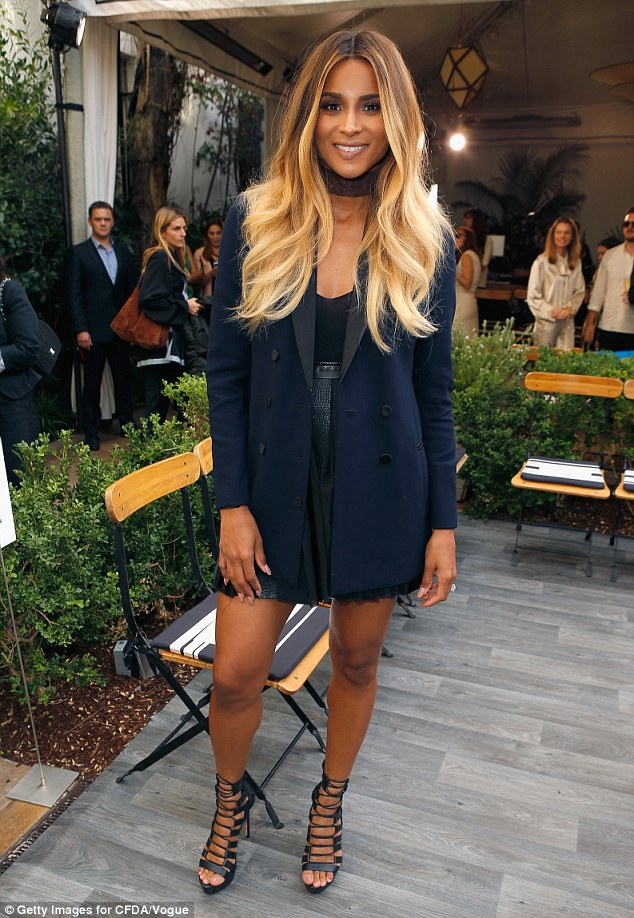 The pop star teamed the open toe heels from Aquazzurra with a flippy pleated skirt that showed off her bared toned legs. The mini skirt was in a black leather.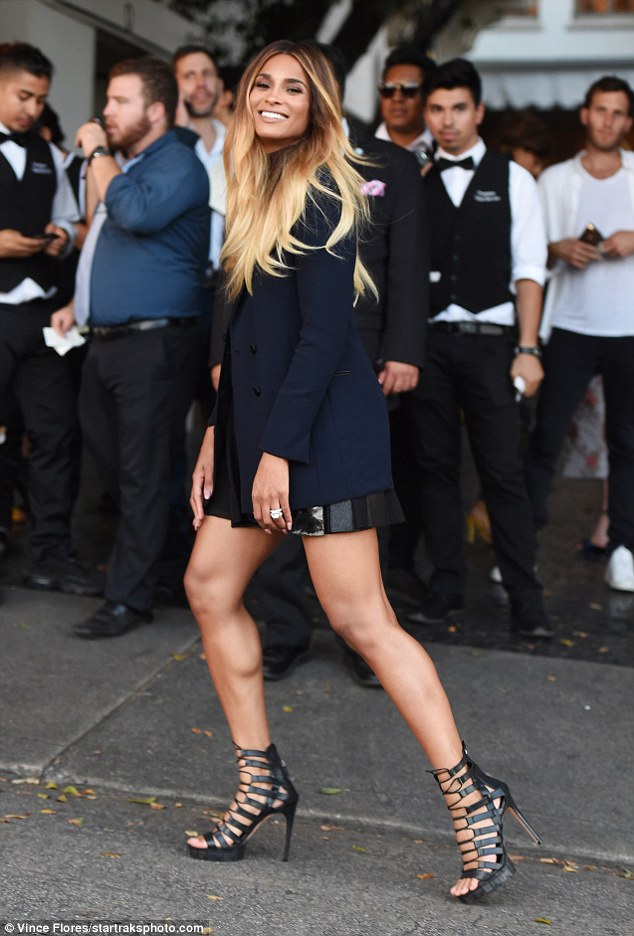 For the top, she opted for a black top with v neck. An Oxford blue blazer completed the ensemble.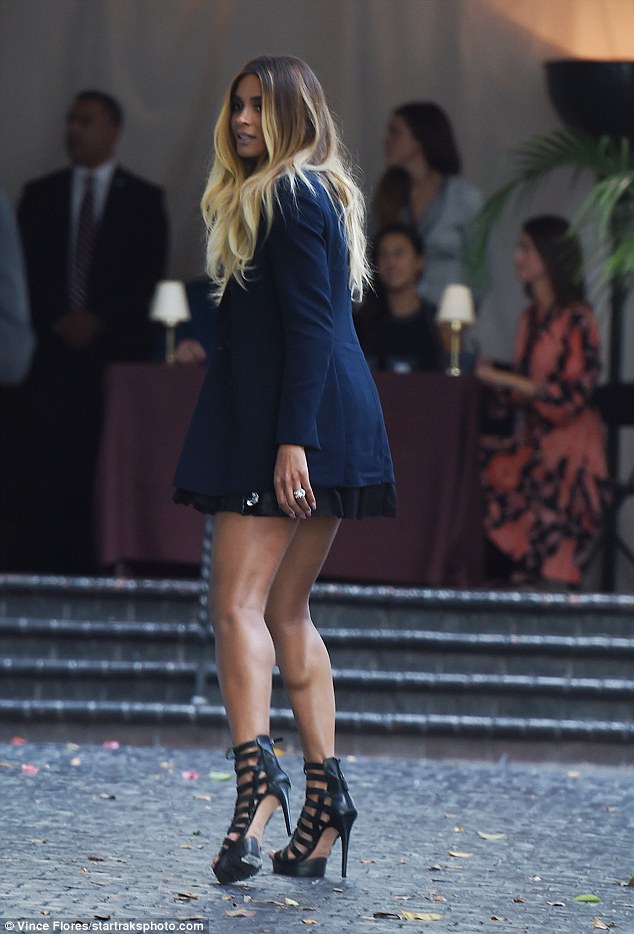 She accessorised the look with a choker in the same material of the top. At her hand the gigantic diamond engagement ring. Ciara usually hair (brown and blonde) cascaded freely.
Aquazzurra pumps are to die for but you can copy it spending less clicking below.