Kendall Jenner was spotted in West Hollywood dressed in a very colorful outfit.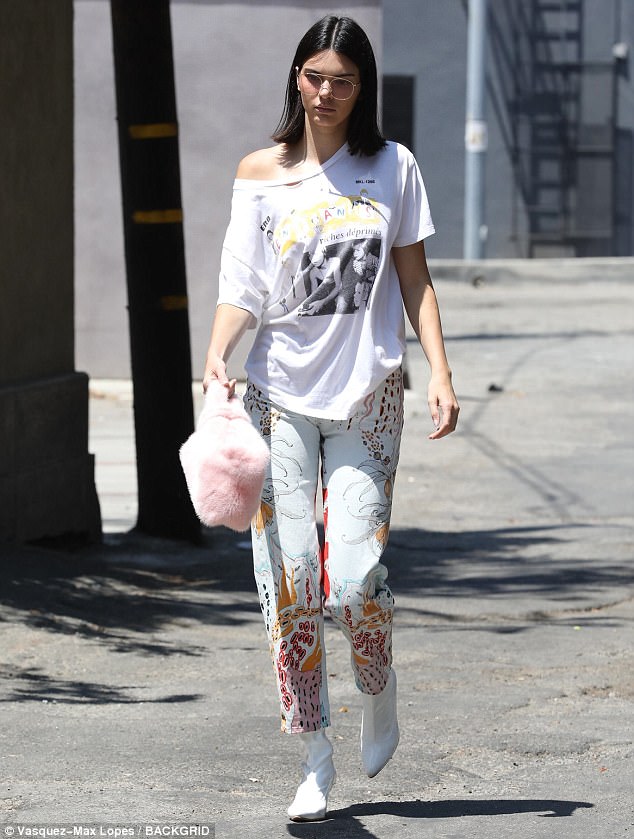 She has just returned from a trip to Europe with her friend Bella Hadid. She was going to a spa to relax. Let's have a look at her look in details. Her outfit was a mix of different things and it was really casual. She decided to wear a patterned trousers with a graphic T-shirt, Enfants Riches Dèprimès tee. She styled the tee off of one shoulder. Then she added a very particular detail a furry pink bag. And then at her feet a pair of Stuart Weitzman boots in white. She is not the only one that has been spotted with this pair of boots.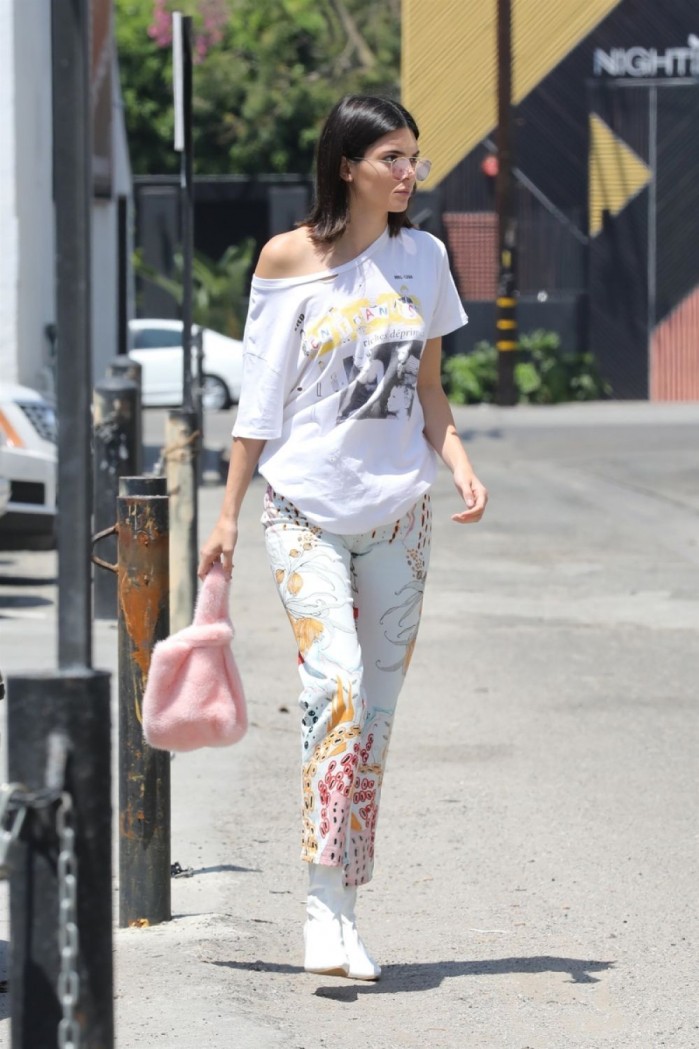 They aren't comfortable and practical but they could become a must-have. Brilliant white boots sure do make a statement. This particular footwear are perfect for both a day or night out, for a casual or more formal style. Whatever you want. They are perfect with jeans and a t-shirt as Kendall did or also with a mini dress.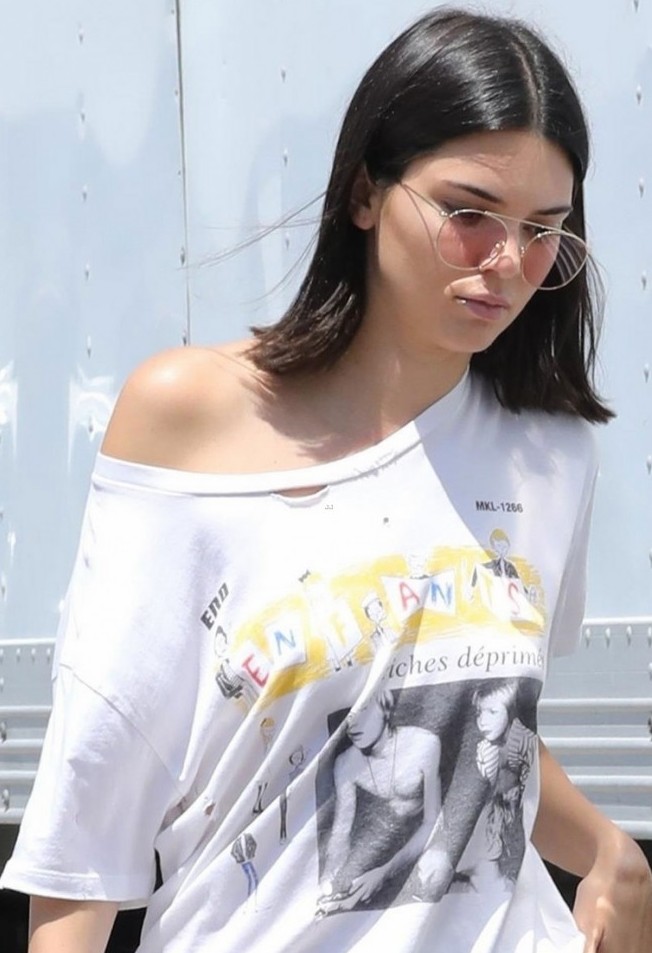 You are still in time to buy your pair even if it's summer time. Then she finished off her style with a rosy tinted sunglasses. She had her short hair loose and straight. No makeup for Kendall Jenner, she opted for a natural look.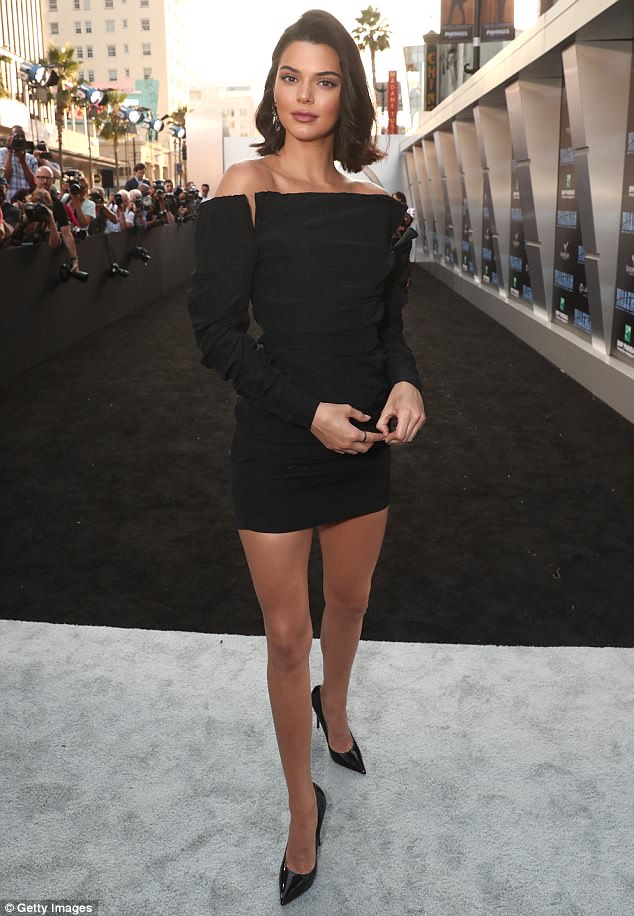 She always looks so good!Last week she was at the premiere of Valerian and the City of a Thousand Planets to support her close friend Cara Delevigne who is in the movie. For that occasion she had a completely different look. She opted for an off-the-shoulder dress with coordinating towering heels.
Let's buy a similar pair for less clicking below.