Call me clueless, but I seriously had no idea Coco Rocha, famous supermodel who has walked the runways of many high-fashion labels, has a baby girl. I don't really follow her, to be honest. And then there's the fact that she's one of the few models who has managed to stay under the radar, and away from the paparazzi.
Last week, however, it was hard to miss the stunning beauty as she stepped out with her daughter in New York City. Coco's mommy-on-duty style was seriously one for the books. It was easy, effortless, somewhat androynous, and totally cool.
Coco wore a black long-sleeved shirtdress buttoned all the way up to her neck, and then teamed the piece with a black skirt detailed with a fishnet layer on the back. Complementing the combo was a black shoulder bag detailed with white piping around the edges and a pair of black-and-white slip on sneakers.
Coco kept her beauty look just as sleek and immaculate by wearing her hair straight in a half updo, and using barely-there makeup. Of course, her daughter was looking just as fashionable in a navy-and-white striped dress teamed with black Crocs clogs for kids.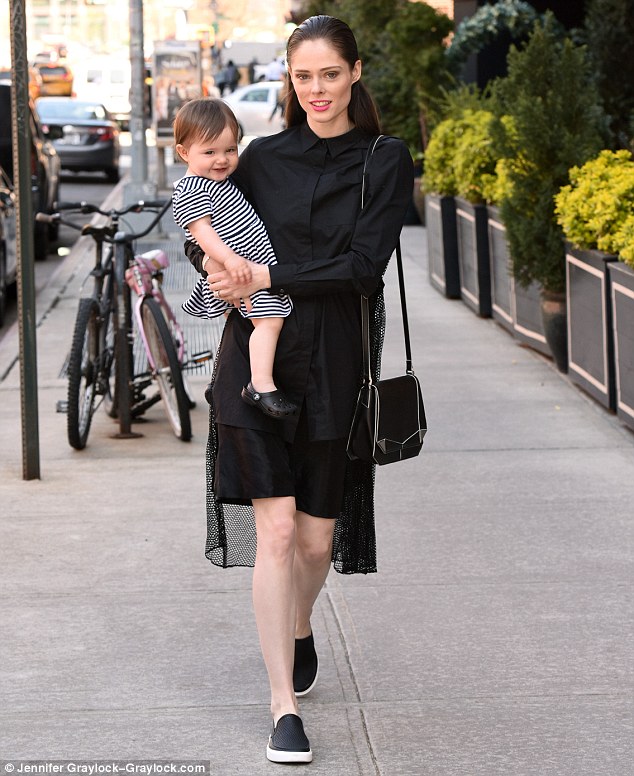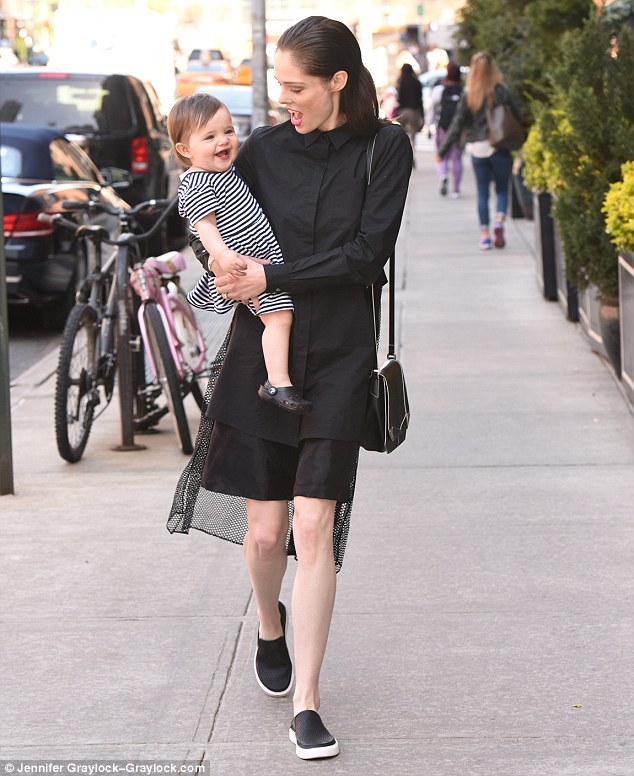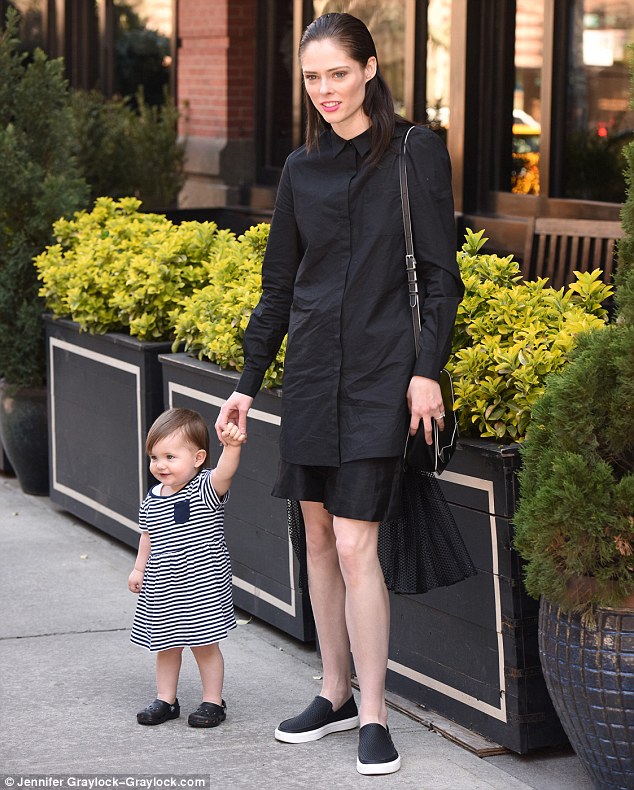 Coco Rocha steps out with her daughter Loni in New York City on April 23, 2016
How do you like Coco's mommy-on-duty style, ladies? Do you approve?
I love it. I love androgynous fashion and looks that are borrowed from the boys, so this outfit is obviously a winner for me.
Yes, I agree, layering a shirtdress with a skirt may appear redundant and unusual, but as you can see, she kept things monochromatic so she nailed the combo perfectly. Plus, of course, Coco is really tall so she can work just about any outfit. That, and because wearing all-black is always elegant, anyway. It's a fail-safe non-color.
I don't have the details on Coco'c all-black attire, but it's very easy to copy. Just grab a long-sleeved shirt dress and a short black skirt, and then cap off with a black bag and black-and-white slip-on sneakers.
Speaking of which, Coco's slip-ons are actually quite accessible if you wish to grab the pair. They're the Crocs Citilane "Roka" in black-and-white. They're crafted with soft and breathable perforated TPU uppers, Croslite cushion footbeds, and Croslite outer soles. A pair will set you back an easy $50 over at Zappos: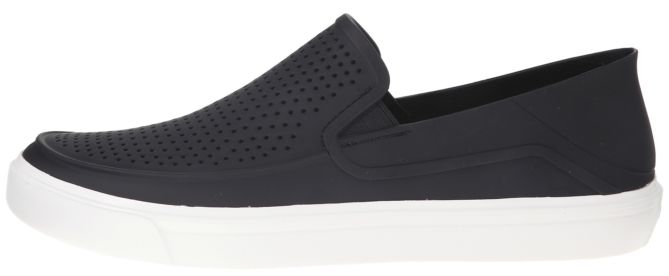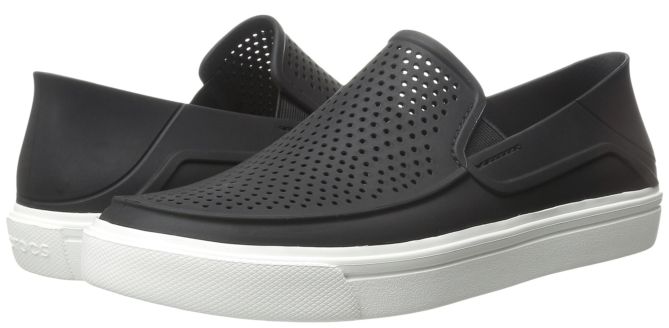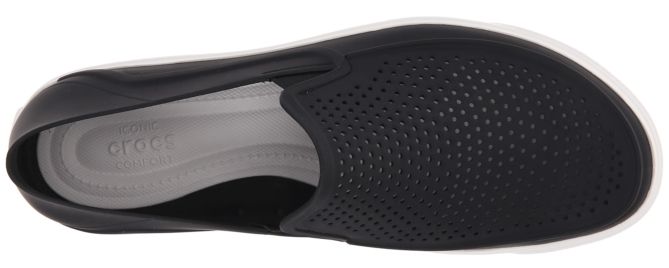 Crocs Citilane Roka Slip Ons in Black and White, $50
The Roka also come in red, navy, turquoise, gray, and all-black. Of course, if you're not fond of Crocs and would prefer something crafted from leather or canvas, feel free to sub the slip-ons with your choice of footwear.