I will forever associate Cobie Smulders with the hit comedy series, How I Met Your Mother, much like the way I will always associate Blake Lively with Gossip Girl.
I know that shouldn't be the case, but I find it hard to separate the character from the actress. In fact, it felt a little weird watching Cobie in The Avengers movie. It was like seeing Robin Scherbatsky (of How I Met Your Mother) trying to be a tough kick-ass chick. I'm sure it will feel no different when I watch her latest film, Jack Reacher: Never Go Back, wherein she stars alongside Tom Cruise.
That said, when it comes to red carpet appearances, Cobie never misses the mark with her style. At the premiere of the movie in Louisiana, she graced the red carpet in a bright yellow lace frock that was not only short, but also skintight. I wasn't too fond of the hairstyle she used to go with, which looked like an 80s hairdo gone bad, but I did like the green strappy ankle-tie sandals she wore for the occasion.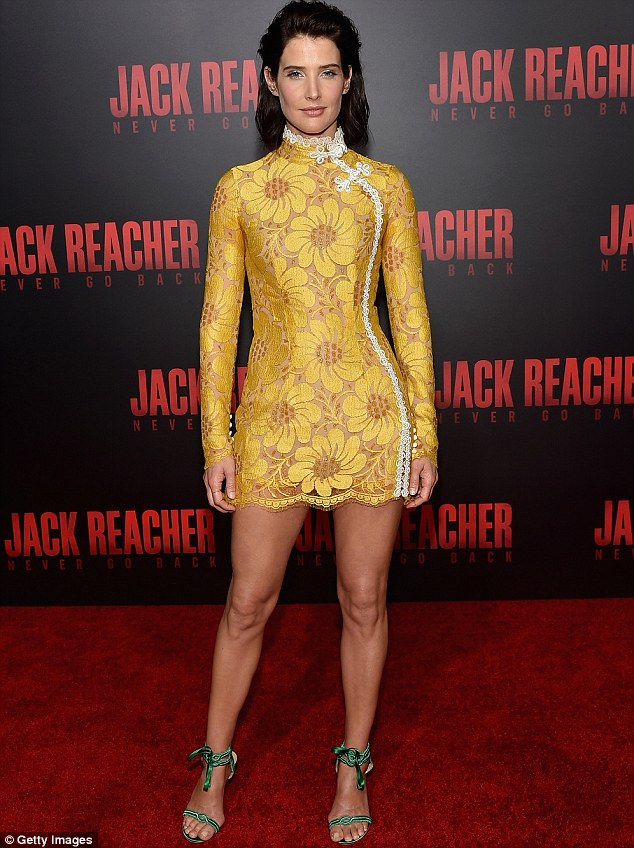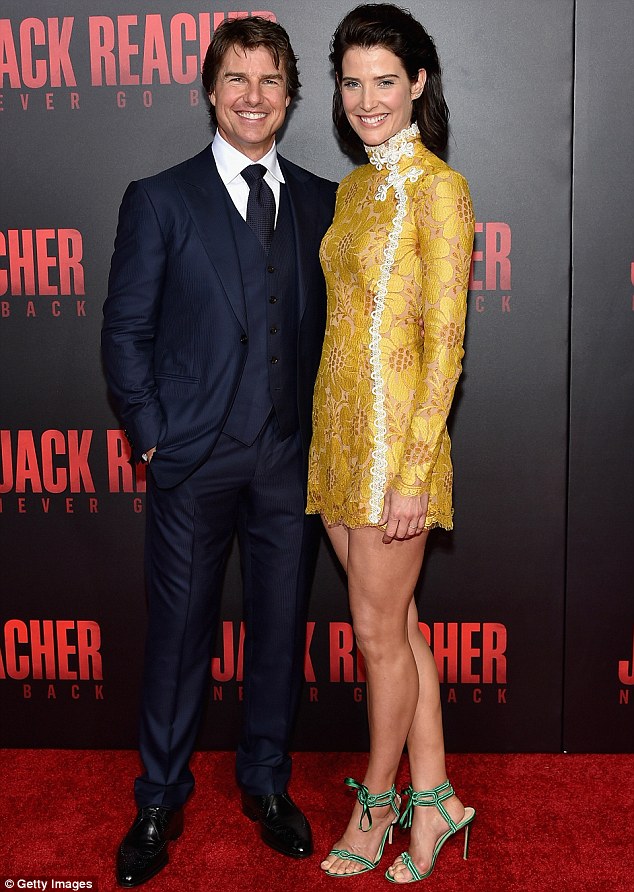 Cobie Smulders and Tom Cruise attend the premiere of Jack Reacher: Never Go Back in Louisiana on October 16, 2016
How do you like Cobie's latest red carpet choice? Do you approve?
It's clear that she's physically fit in these photos. And yes, I would say she's smoldering in that getup. I couldn't find any details on the whole ensemble, but fortunately, I managed to locate her sandals after going through hundreds of styles on the web. They're by Gianvito Rossi and they're crafted from satin and lamé. Check them out below: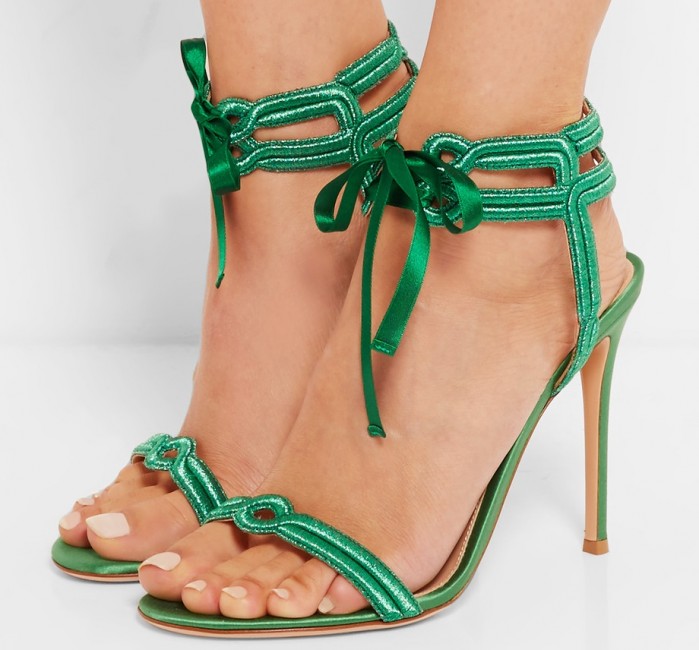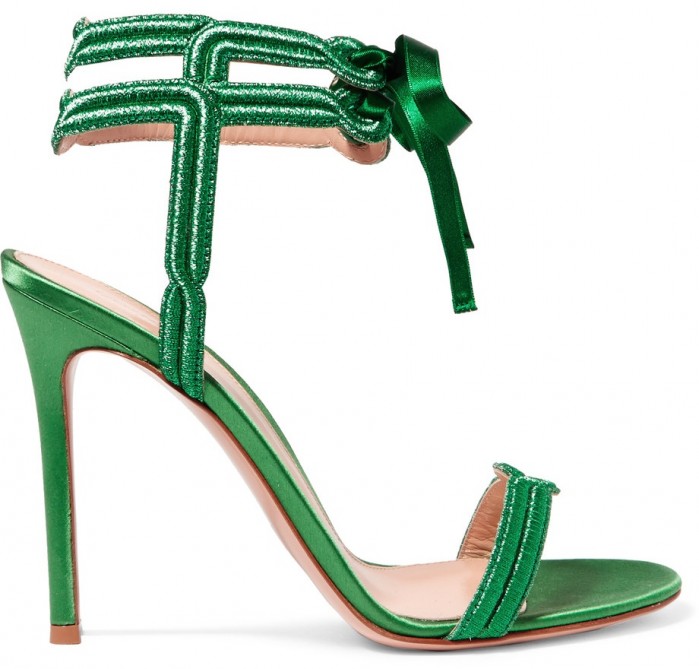 Gianvito Rossi Satin and Lamé Ankle Tie Sandals, $995
Like what you see? I think they are quite unique. Would you agree?
The straps are intricately detailed. You get curves, cutouts, quilting, and flirty ankle ties with this pair. They're unlike any other, and if you can appreciate the beauty, then I suggest you head over to Net-A-Porter to place your order.