I don't think I've ever seen Ciara look this stunning. Or maybe it's the outfit talking.
The singer, who recently gave birth to a son, stepped out in Paris on Sunday for another round of Fashion Week presentations. And while a normal Jane would avoid wearing clingy dresses immediately after a pregnancy, Ciara did the opposite by arriving in a sexy black skintight number detailed with an asymmetric hemline that teased onlookers as it showcased a good amount of her legs. She teamed the frock with two-tone pointy stilettos and a gold cuff bracelet.
Check out Ciara below, then tell me what you think of her latest Paris Fashion Week style: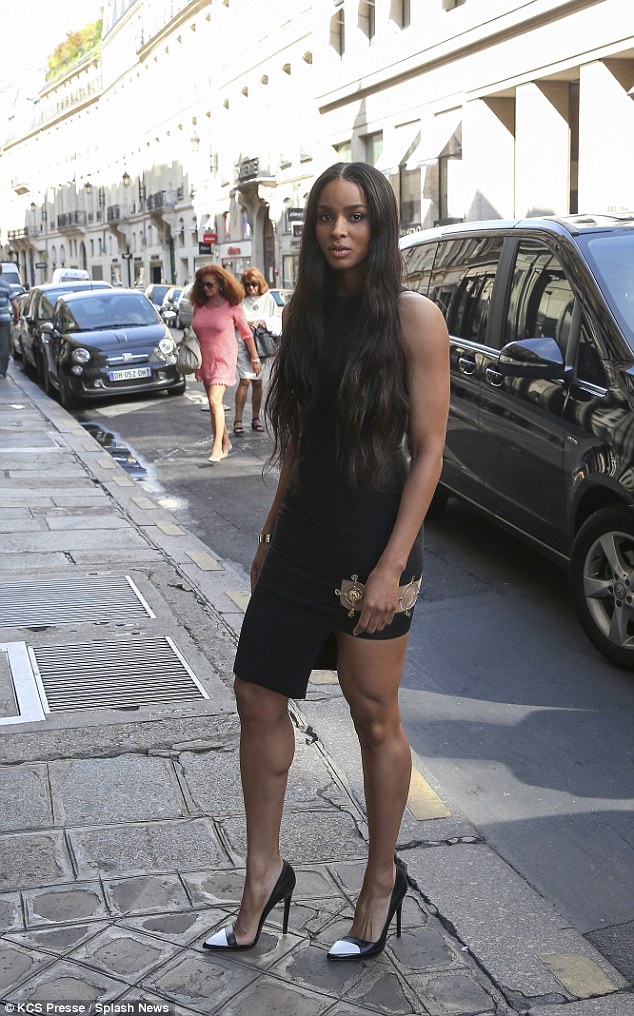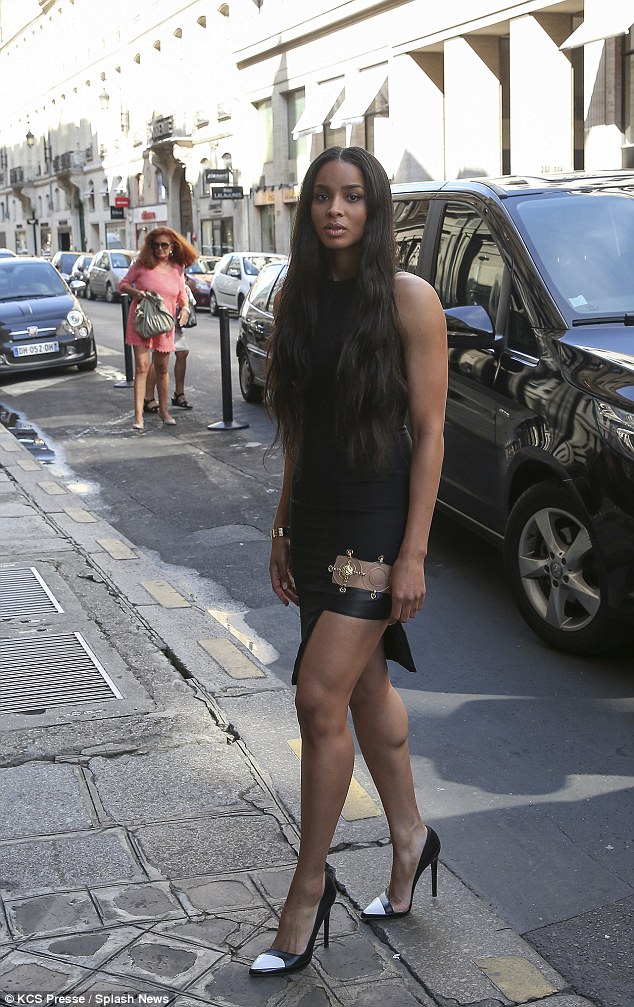 Ciara arrives at rue Saint-Honore in Paris during Fashion Week, September 28, 2014
Speechless, I bet? Yes, she looks really fierce here. Maybe it's that gold-detailed dress. Would you agree?
The piece looks avante garde and bold thanks to the gold add-ons. I also love the high-low hemline; I think it's very sexy. Lastly, I like how she unexpectedly paired the frock with mod two-tone heels. The choice was a pleasant surprise.
I mean, under normal circumstances, a classic set of pumps in black suede with or without gold trimming would have been the more predictable choice. But she infused modernity and sophistication into the attire by using black-and-white pumps instead. Do you fancy the combination?
I've yet to get the details on Ciara's sleek high heels, but below are a couple of styles you may wish to consider if you want something similar. These are girlier than Ciara's pumps, but they're just as interesting. Pair with an asymmetric short black dress and you're all set!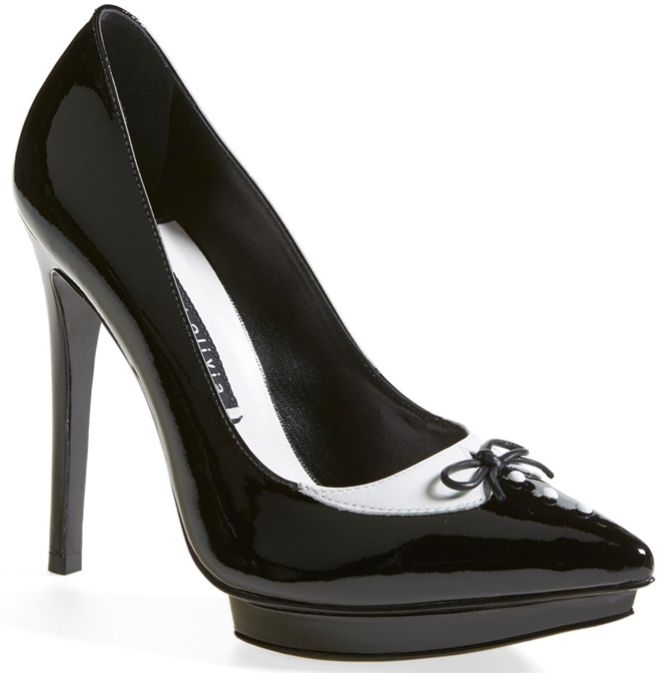 Alice + Olivia Daniel Pumps, $345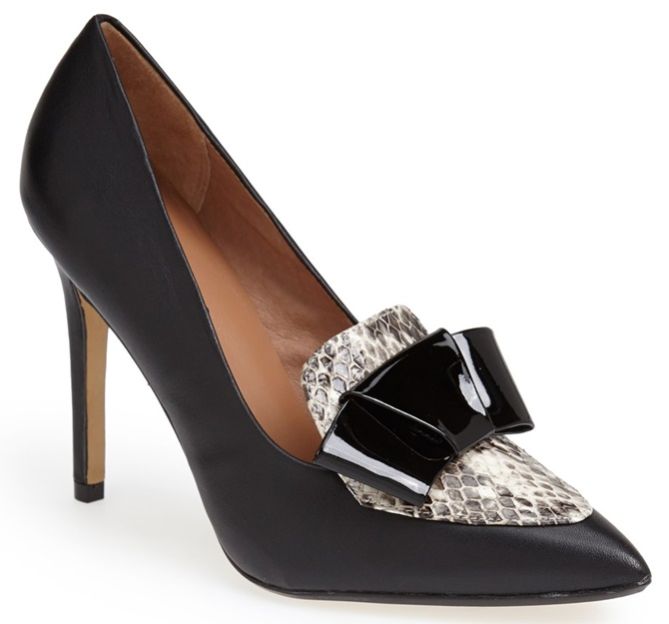 Nina Originals Reason Bow Detailed Pumps, $168