Christy Brinkley is 61 years old, but she certainly doesn't look it. The iconic model recently displayed her beauty and styling prowess while sailing with her family in the Isle of Capri. She shared this picture to her Instagram followers early this week, and I couldn't help but be amazed by how young she looks in the photo. Plus, of course, I couldn't help but fall in love with the outfit. It's striking, exotic, youthful, and totally chic. She somehow managed to pull off wearing multiple statement pieces all at once — a rare feat that only a few can do.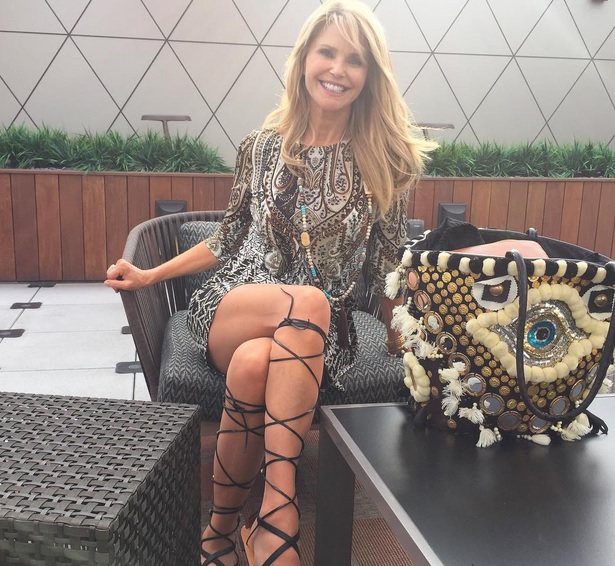 Christy Brinkley glows in her printed dress and gladiator sandals as she smiles at the camera before heading out to sail in the Isle of Capri, July 13, 2015
A multi-print dress teamed with an intricately beaded purse and a pair of knee-high gladiator sandals is a combination that screams "look at me" and sounds way over the top. But strangely, she managed to pull off wearing all three without looking like a clown.
Perhaps it's because the colors and prints are all in basic and neutral tones, yes? So would you wear Christy's getup?
I don't see why you shouldn't give it a try. I couldn't find any details on her dress, but her stunning purse is from Figue, while her sandals are from Valentino. They're the "Aphrodite", a pair detailed with thin lace-up straps that start from the ankles all the way up to the knees.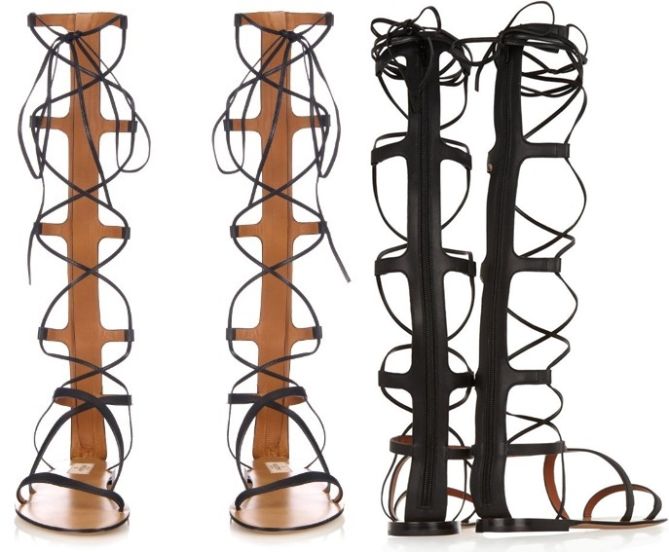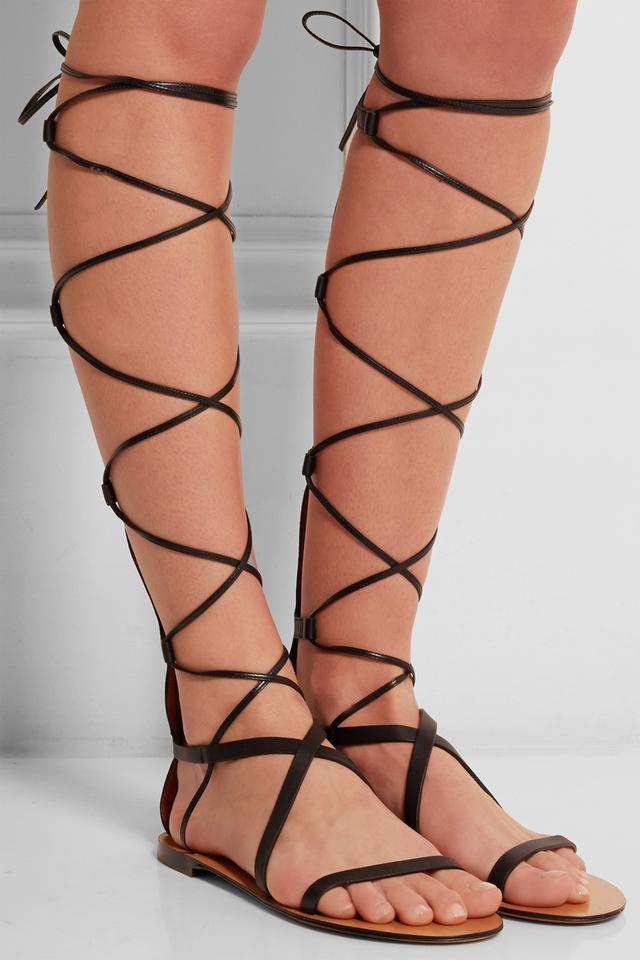 Valentino Aphrodite Knee High Flat Gladiator Sandals, $1495
You can grab both the sandals and purse online. Team with a printed dress in the same color palette to steal Christy's style. If you're a frugal fashionista, a couple of great alternatives to consider would be these sandals from Zara and MissGuided: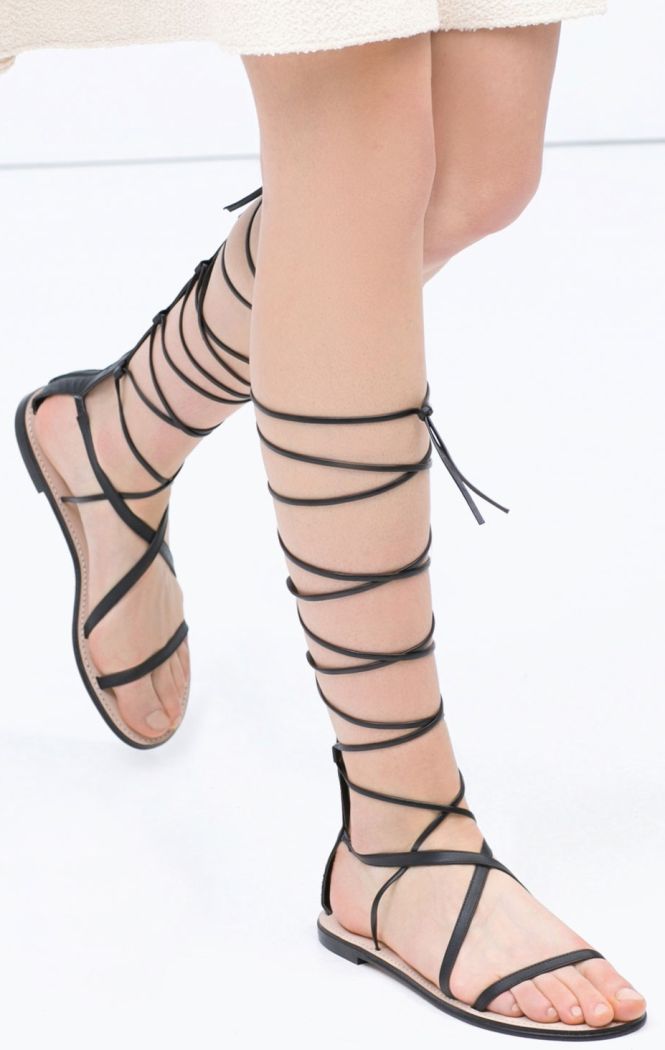 Zara Gladiator Sandals, $40 (was $159)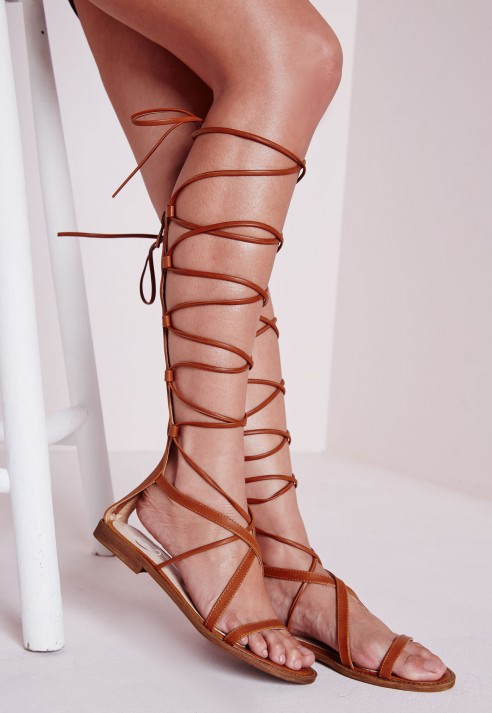 MissGuided Gladiator Sandals, $80