It's seems that Christmas has arrived in London, at least at Harrods.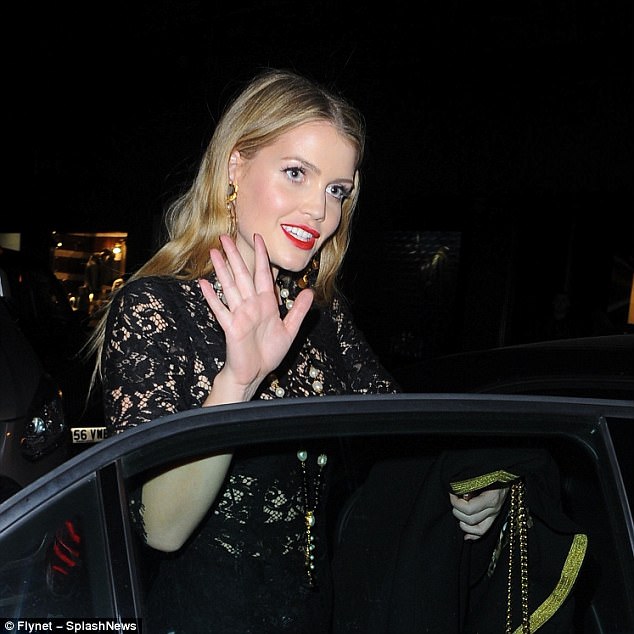 Last Thursday everyone had the change to see the shopping windows for the first time. They are all by Dolce&Gabbana and the theme is the Italian Christmas, in detail the Sicialian one. For this occasion, always on Thursday the two designers in person swtiched on the Christmas Tree outside the shopping center for the first time. And then there was a super fashion show inside with a lot of celebs like Kylie Minongue and Pixie Lott.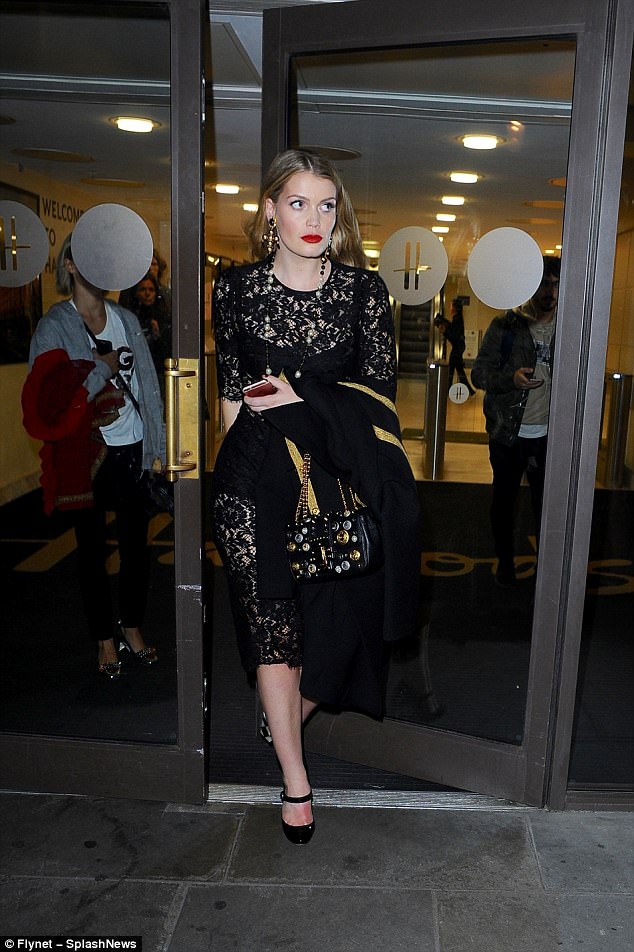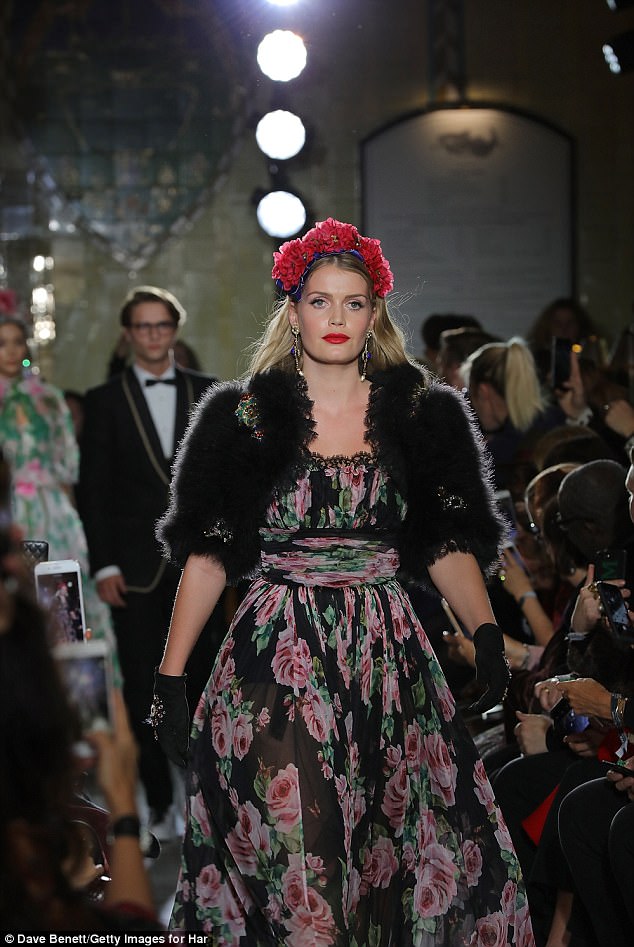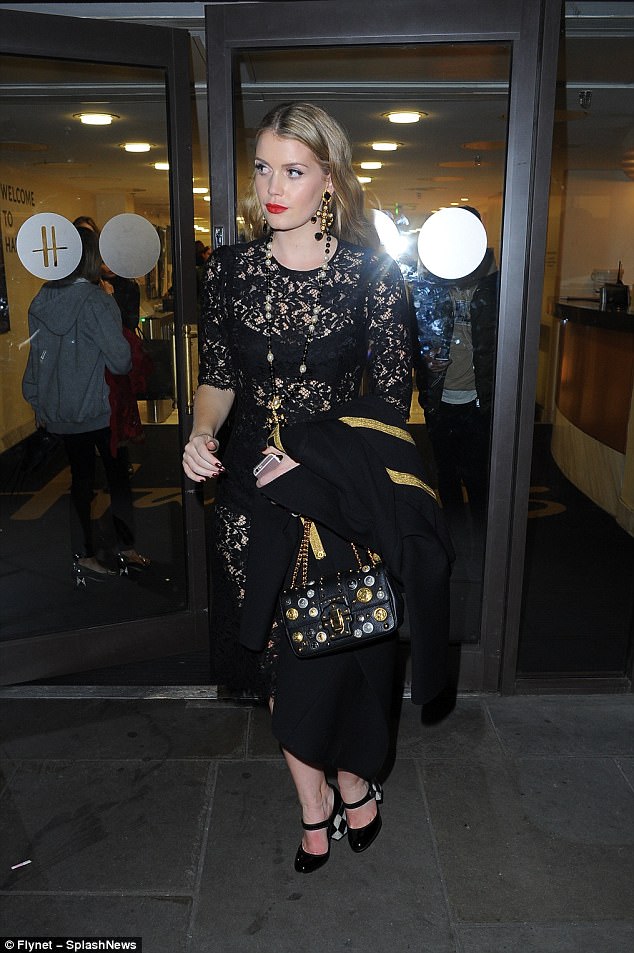 After Milan, Lady Kitty Spencer had the pleasure to be part of this fashion show too. She is working really hard epecially after breaking up with her boyfriend at the start of the summer. She has become like muse for Dolce&Gabbana. She had a crown of flowers while walking on the catwalk. Before the fahion show, Earl Spencer's daughter shared a snap of herself and her fellow models backstage on her IG profile. She was having fun with the other models like Pixie Lott that is Kate Moss'sister and the Harry Potter start turned poet Greta Bellamacina. Kitty is really popular at the social event in the big city. She also went at the lunch of the Lulu Guinness store. And she also attended other fashion shows. Before splitting with her boyfriend Niccolo they had been together for 3 years. This summer she went to Montenegro with some friends and she had fun! She also was the bridesmaid at the wedding of her friend Vesna Vasilejevic. After the fashion show she was spotted outside Harrods with an amazing look, of course by Dolce&Gabbana. She had a sexy lace dress and a lot of great details like beaded drop earrings, embellished handbag and the most important thing checkered shoes. These Mary Jane pumps are part of the collection autumn/winter 2017 by D&G. The most important feature of the shoes is the mother-of-pearl-effect trapezoid heel. They are absolutely amazing! They are perfect with Kitty's look. If you want to copy her shoes there are some alternatives (of course cheaper).
Let's copy Lady Kitty's look.