I'm not a fan of 80s fashion. But I do recognize that when styled the right way, it can look fresh and fun.
Speaking of which, Christina Milian was spotted sporting some 80s neon with her look while visiting one of her pop-up clothing stores over the weekend. The singer decked herself in acid-washed skinny jeans and a white denim vest for the day. To keep things interesting, she injected shots of neon to her getup by way of a bandeau and a pair of pointy stilettos. Capping off the whole mix were a silver shopping bag and stacks of arm party.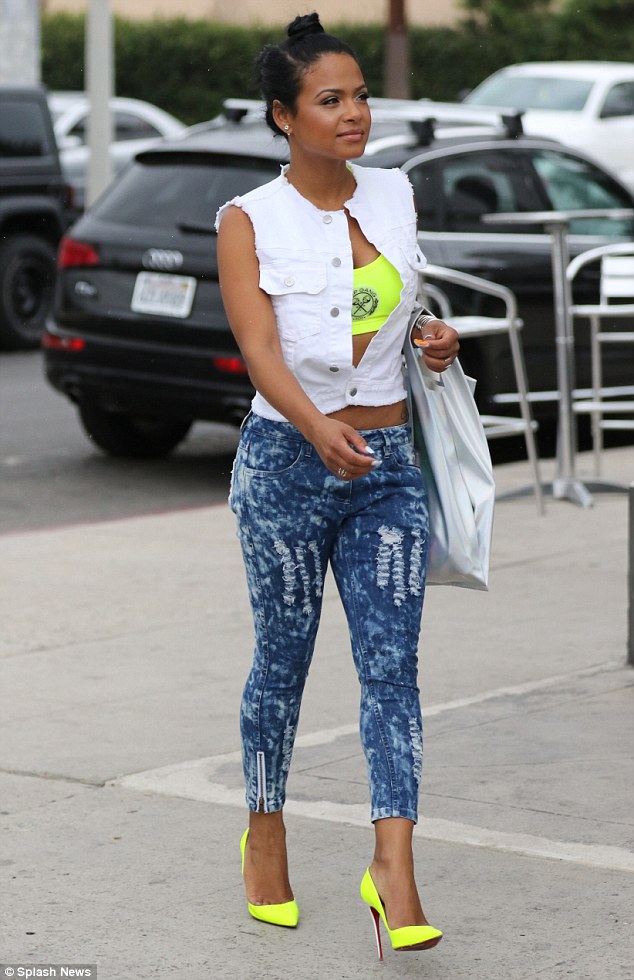 Christina Milian visits one of her pop up stores while decked in shots of neon, July 18, 2015
What do you think, ladies? Did Christina nail this neon look or no? It's the kind of outfit I would never wear, but on her, it looks fabulous. Would you agree?
The blue-ness of her jeans and the shocking intensity of the yellow really look gorgeous on her caramel-colored skin. And 80s-inspired or not, this whole getup looks really sexy.
Judging from the outfits she has put together in the past, it appears the fashion entrepreneur has had those neon yellow pumps for quite a while now. This whole look is actually just another one of her neon style "interpretations". Unfortunately, I couldn't find any details on the attire. Judging from the logo on her bag and bandeau, however, I would say the two are from her fashion line. I don't know where she got her jeans, but if you like the wash, you can grab something similar from your favorite department store.
As for Christina's hot neon yellow pumps, they're the "So Kate" from Christian Louboutin. Unlike the classic rendition, the heels on Christina's So Kate are covered in contrasting white.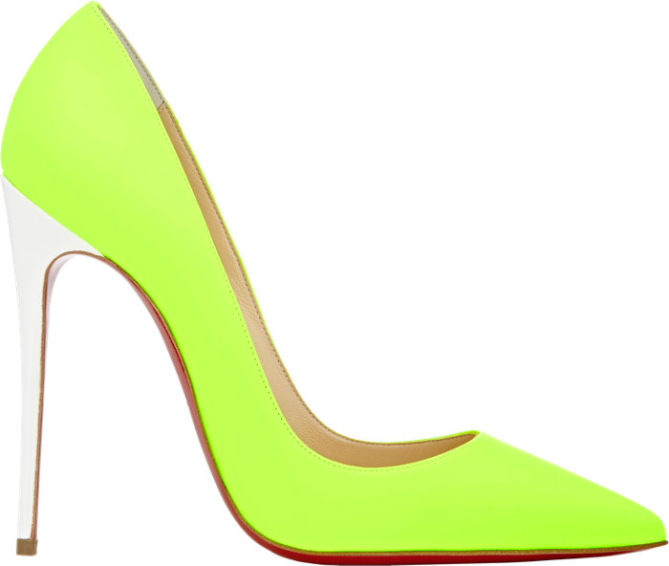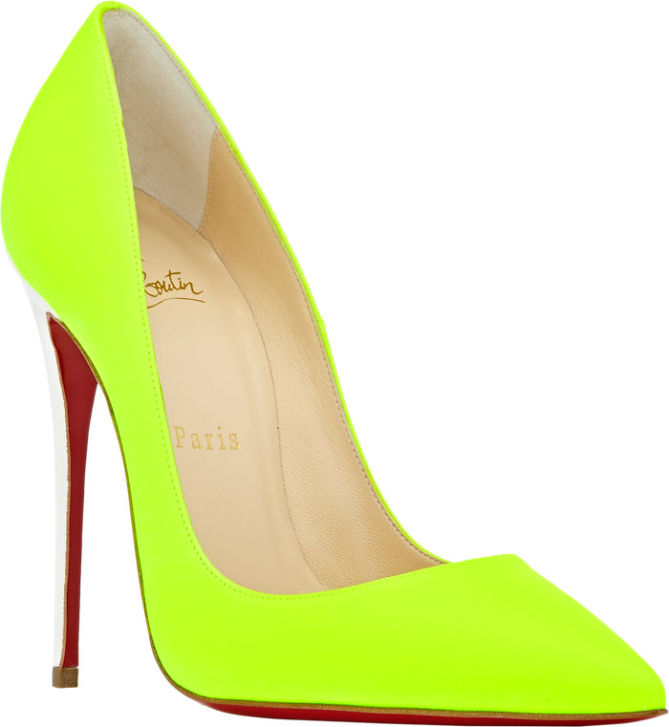 Christian Louboutin So Kate Pumps in Neon Yellow, $745
If you're digging the color, I'm sorry to say that you won't be able to grab the pair anymore as they are sold out. If you're not too picky with the label, what I can recommend as an alternative would be these mid-heel pumps from Kate Spade: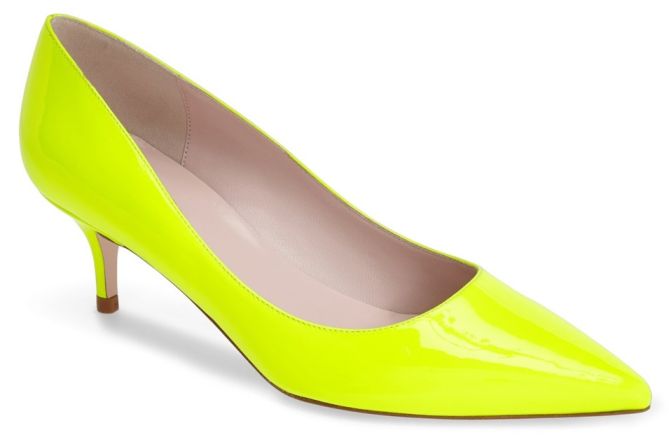 Kate Spade Melanie Mid Heel Pumps, $328
The Melanie pumps only come with 2-inch-tall heels, but I'm pretty sure they're very comfortable to walk in. That's a far cry from the 5-inch-tall stilettos you'll get from the So Kate, which can be a pain to wear. Plus, of course, you'll only spend half as much.