New mom Chrissy Teigen showed more than what was necessary when she attended the GQ Bash held in Los Angeles on Tuesday evening. The Sports Illustrated model wore a figure-hugging white dress that exposed a whole lot of cleavage for the occasion.
Mind you, it was almost a conservative-looking piece with its long sleeves  and knee-length hemline, but the overly low cut front put major sex appeal into the otherwise elegant frock. Chrissy complemented the getup  with an updo, a white box clutch, and plastic strappy heels from Kanye's Yeezy line. Altogether, she looked gorgeous, save for the almost vulgar display of boobs.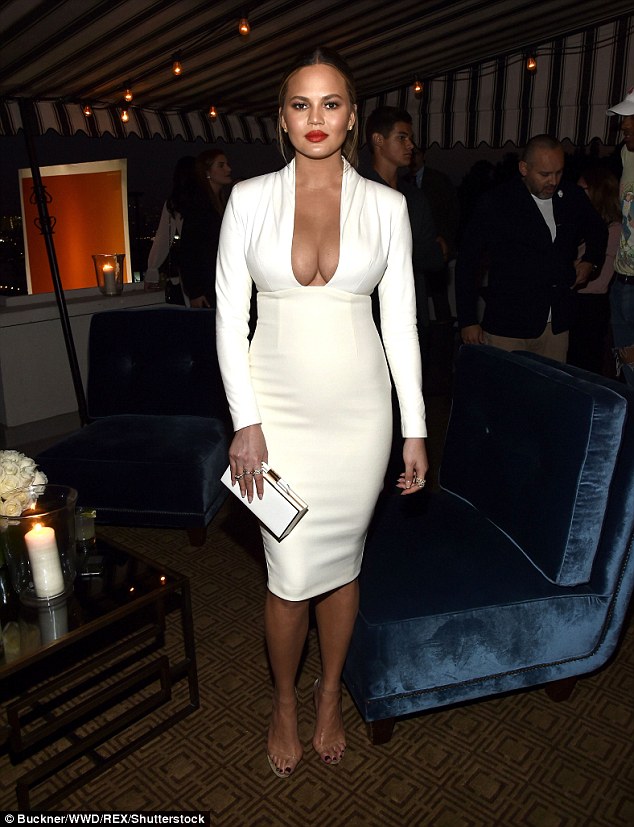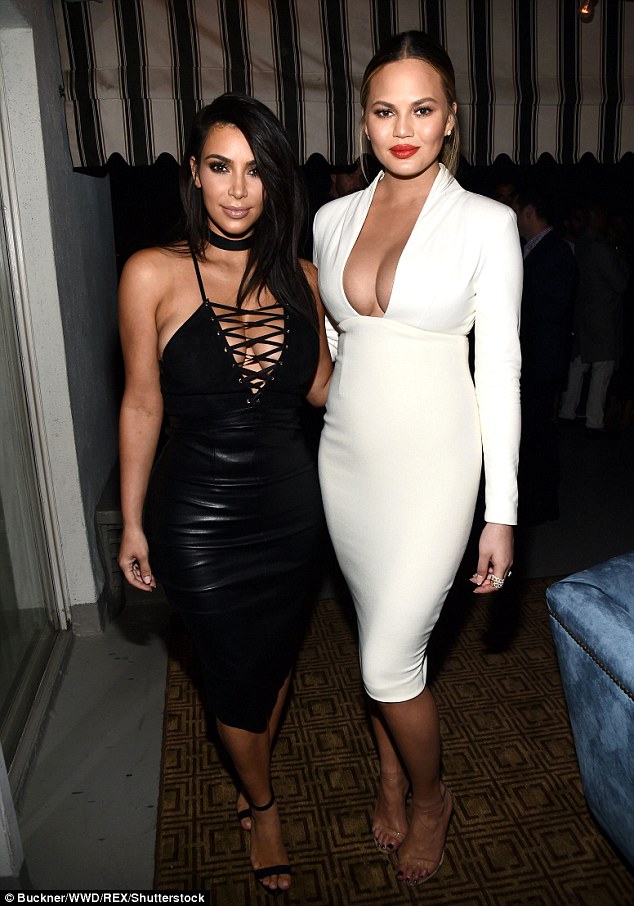 Chrissy Teigen attend the GQ Bash held in Los Angeles with her husband, John Legend, and other famous celebrities like Kim Kardashian, June 28, 2016
What are your thoughts on Chrissy's outfit choice, ladies? Do you approve, or is there too much cleavage going on?
I think on a less-busty lady, the dress would be perfect. Would you agree? On Chrissy, however, the cleavage display is a tad too much, but that's only because she's really, er, blessed in that area.
For those interested, Chrissy's dress is from Sergio Hudson's fall 2016 collection. They aren't available online yet, but feel free to check the designer's website for updates.
As for Chrissy's clear-strap sandals, I'm sure you're already familiar with the pair. We've seen Kim Kardashian wear the shoes a couple of times. They're from Kanye's Yeezy Season 2 collection, and they feature Lucite heels, as well as clear PVC straps. Here's a look: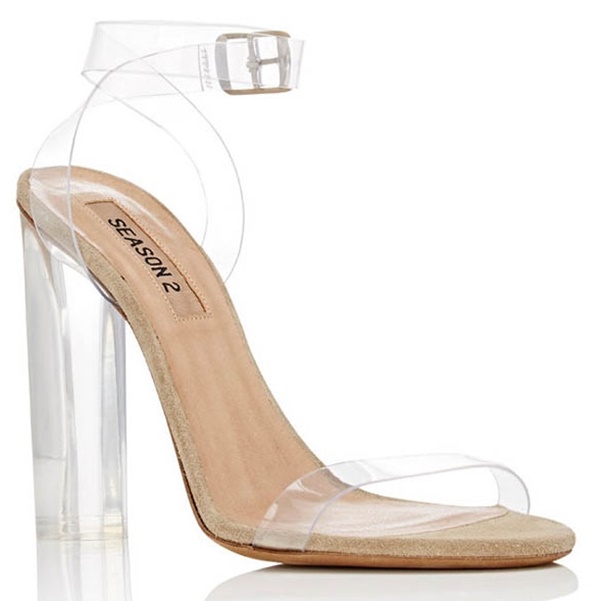 \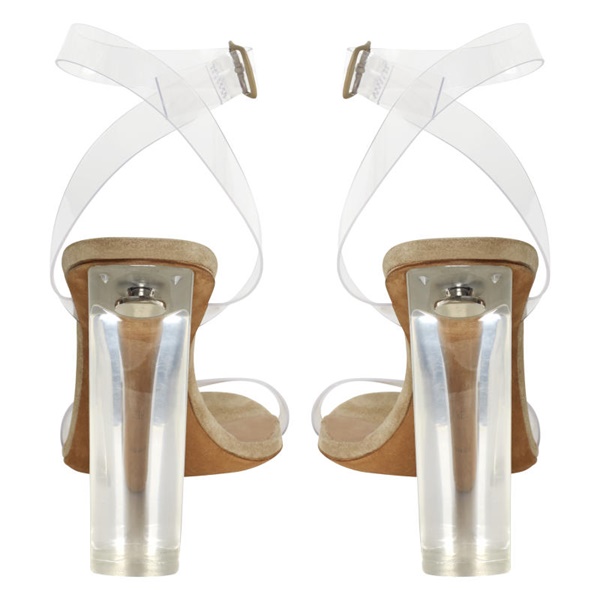 Yeezy Season 2 Lucite Heel Sandals, $595 (pre-order)
You can pre-order a pair via the Yeezy Supply website. They'll ship by end of August, which is a good amount of wait. If you don't have the patience, try these clear strap sandals from Stuart Weitzman and Aperlai. Team with a skintight white dress to steal Chrissy's style: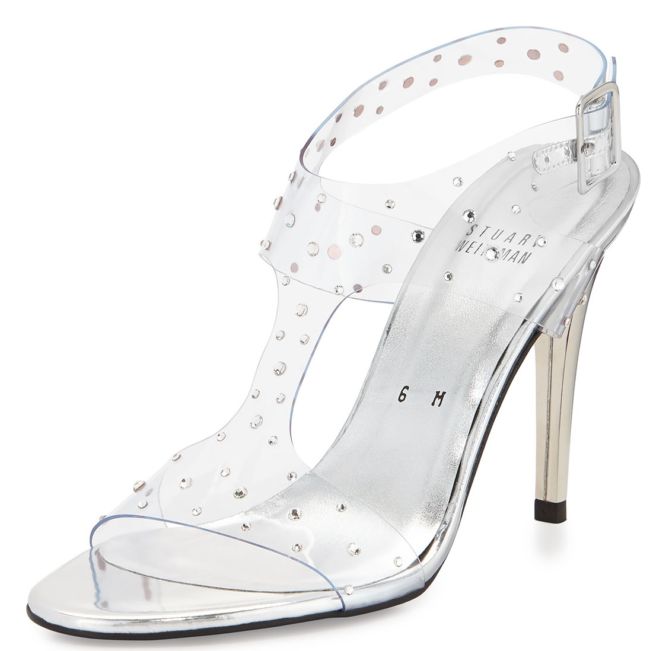 Stuart Weitzman Looking Good Clear Sandals, $230 (was $485)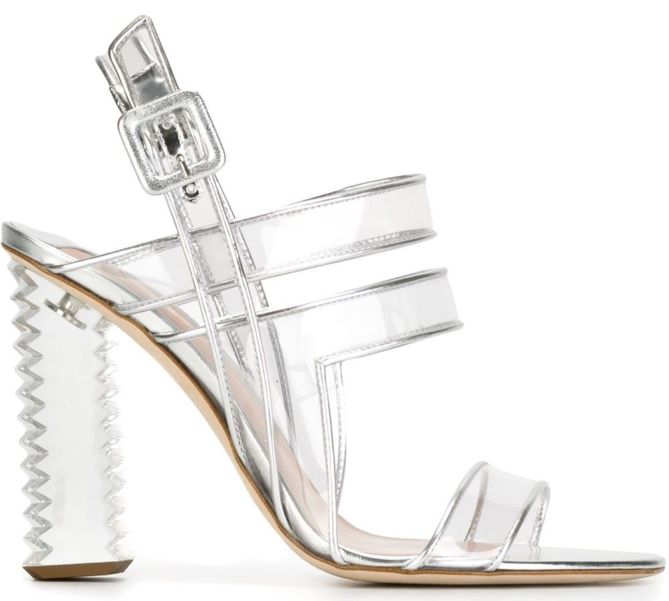 Aperlai Clear Strappy Sandals, $691 (was $864)