She is sexy John Legend wife and she give a birth to her daughter baby Luna. Despite this she is still super sexy! The couple was spotted in London with the baby for a dinner out and Chrissy wore one of her favourite item: perspex heels.
The couple was in London for X Factor and they had a dinner at Ivy Chelsea Garden. Chrissy outfit was the perfect balance between classy and casual. She chose ripped skinny jeans with a black floor lenght duster coat. Her model stature was elongated. The focus of her look was on her feet due to a pair of coveted Yeezy clear sandals. This heels are her favourite because she wore it in many occasion with differents combinations. For example, with tiny shorts on vacation.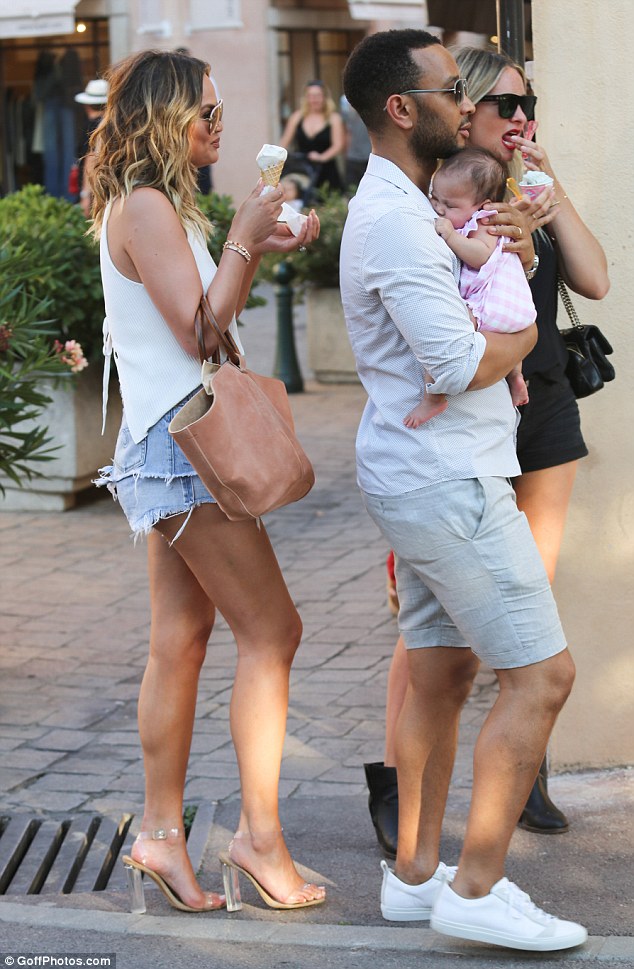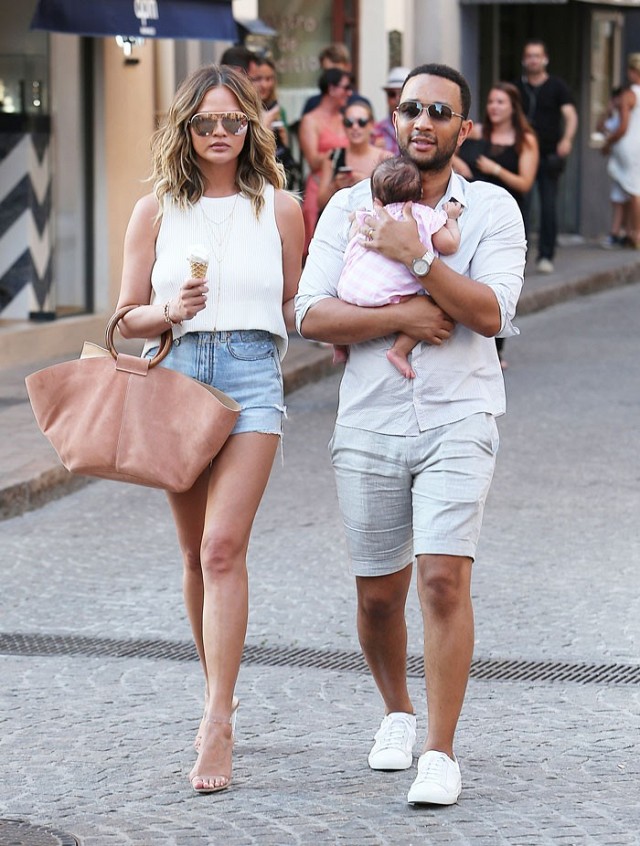 Her golden locks was perfectly blow-dried in loose waves. For the make-up she opted for a touch of bronzer and eye shadow to line her bone structure. John looked matchy matchy with same colour of ripped jeans of her wife.
Yeezy perspex sandals are a really obsession for celebrities and it has fans like Kim Kardashian. Probably they are out of stock but the good news is that we have a low cost option. Sandals belows are from Public Desire and costs really really less than the Chrissy ones.
Those sandals below are a cheaper. We thing you could match it with everything like Chrissy do: from jeans to shorts, from mini dress to midi skirts.