Yesterday Chrissy Teigen, 32, was spotted in New York looking absolutely gorgeous with the big bump that is forming, Chrissy being pregnant for the second time. She and John Legend, her husband, have another kid, a daughter named Luna who is 23 months old. John and Chrissy have been married since 2013, forming one of the cutest celebrity couples at the moment, Chrissy being well known for her tweets regarding her husband,and not only, that are simply very funny and gained her 10 million followers. They are one chill and understanding couple. She is a former Sports Illustrated Swimsuit Edition cover model.
Her New York trip wasn't completely harmless. There appeared a lot of photos of her and a man who, if taken out of context could be interpretated to be a creep, but in reality he is a hero. Chrissy wasn't paying attention to her surroundings so she tried to cross the street, but a cyclist was coming. The man stopped her right in time and avoided a big catastrophy. Confronted on Twitter about the man, she first replied with a joke, but then she gave the doorman the credit needed saying he saved her. We're glad nothing serious happened.
For her day out in New York, Chrissy looked fabulous in a white maternity dress paired with a long black coat to keep her warm in the bad weather.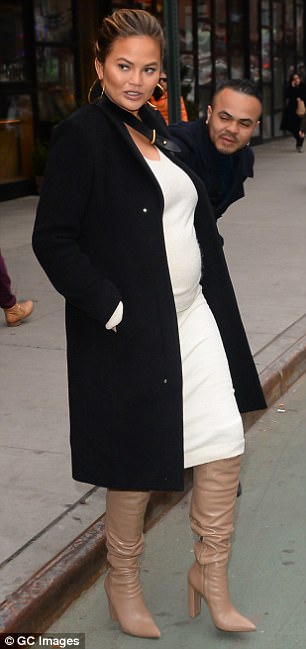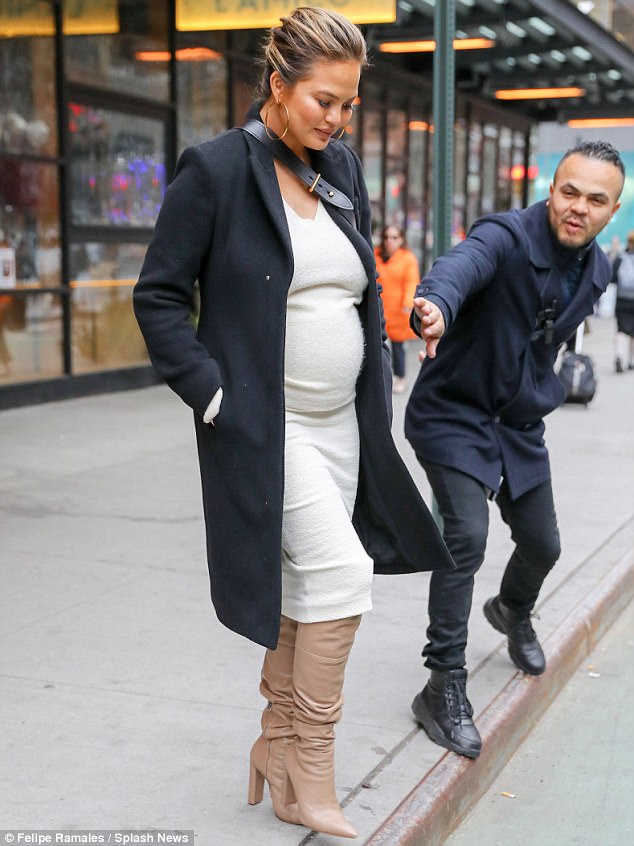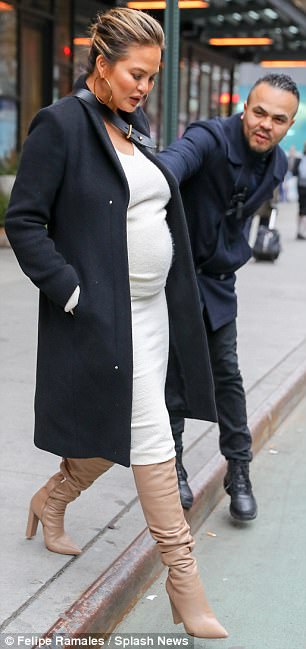 Her nudes knee high Gianvito Rossi made the outfit much more chic. The boots are absolutely gorgeous for any everyday  dress and even with jeans in a casual night out.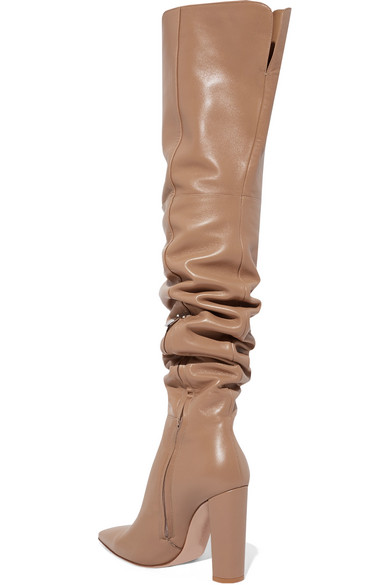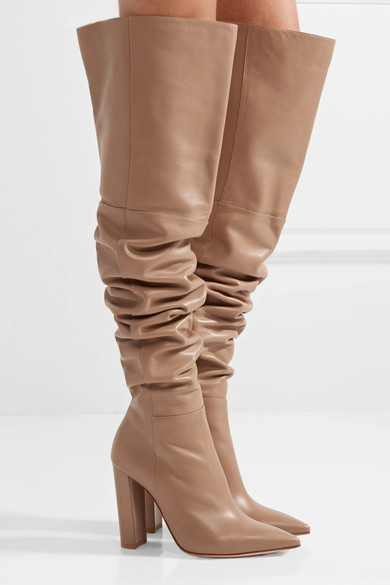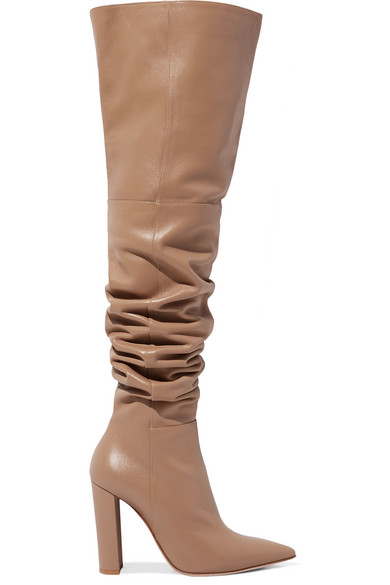 HERE IS A CHEAPER VERSION