It's no secret that Chrissy Teigen has a killer body. She wouldn't be named one of the top models of Sports Illustrated if she didn't have the goods to flaunt.
On Monday, the leggy beauty stepped out for a shoot in New York with her man, John Legend. I'm not sure what the shoot was for, but Chrissy was dressed in a really sexy getup that did little to hide her, er, assets.
The outfit included an extremely low-cut top paired with an asymmetric skirt that went way up there. She teamed the combo with sky-high ankle strap sandals. It was the perfect combination for a photo shoot, however, as she frolicked on the street, she almost revealed a little too much.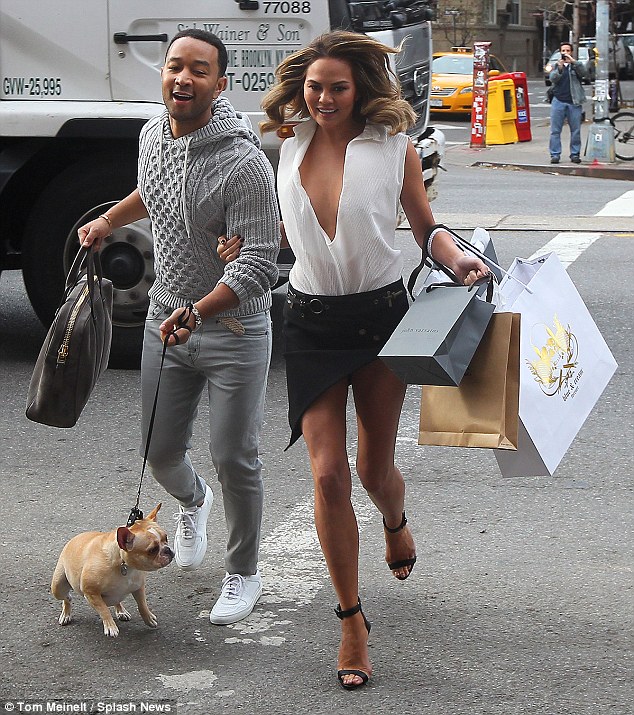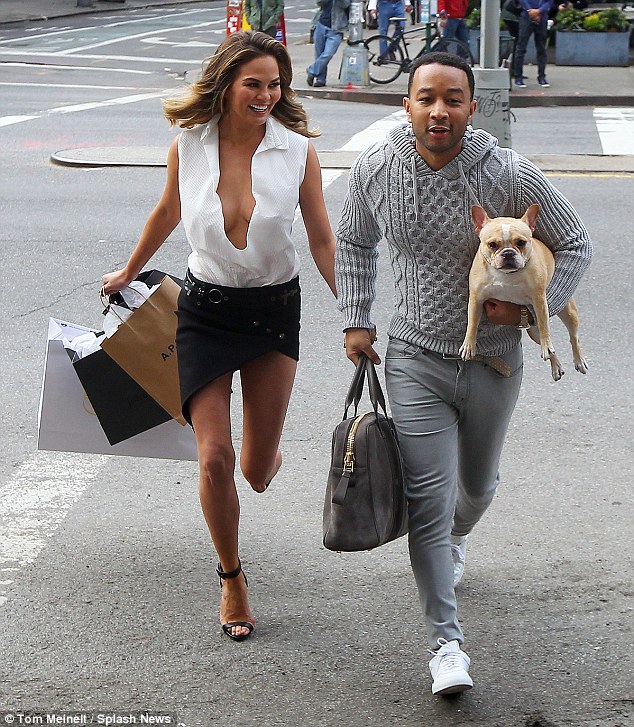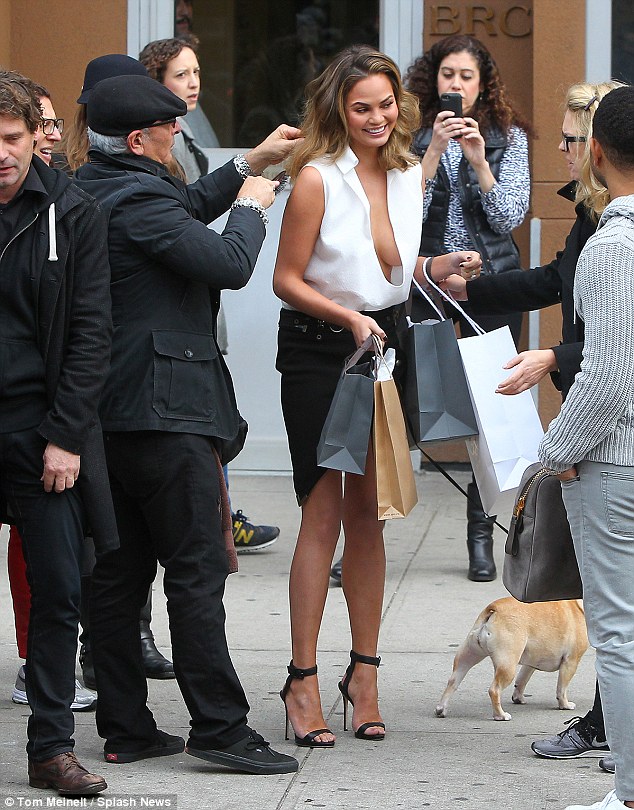 Chrissy Teigen almost suffers a wardrobe malfunction as she frolicks on a street in New York City for a photoshoot, December 1, 2014
Wow, right?
In fact, even John Legend couldn't keep his eyes and mouth off her because the singer was spotted nuzzling her exposed cleavage at one point.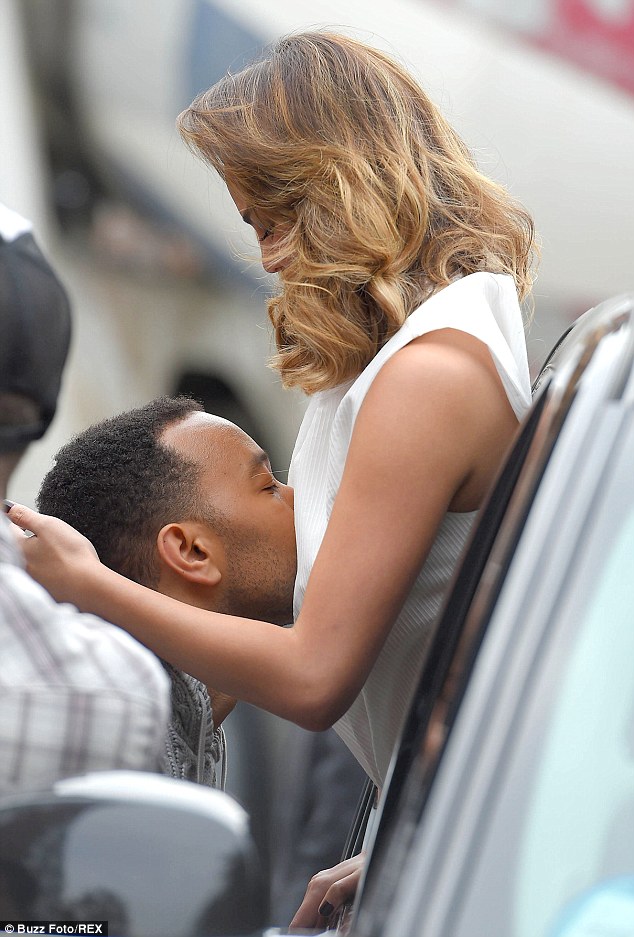 John Legend nuzzles Chrissy's exposed cleavage
Now let's not distract ourselves too much with Chrissy glorious assets or the PDA. How about we focus our attention on her sandals. Don't you think they look familiar?
They look very similar to the sandals Rihanna wore to the British Fashion Awards, which also took place on the same day. The only difference is the material. Chrissy's pair comes in smooth leather while Rihanna's was in patent. If my hunch is right, then here's a closer look at those Zanotti sandals (yep, they're from Giuseppe Zanotti).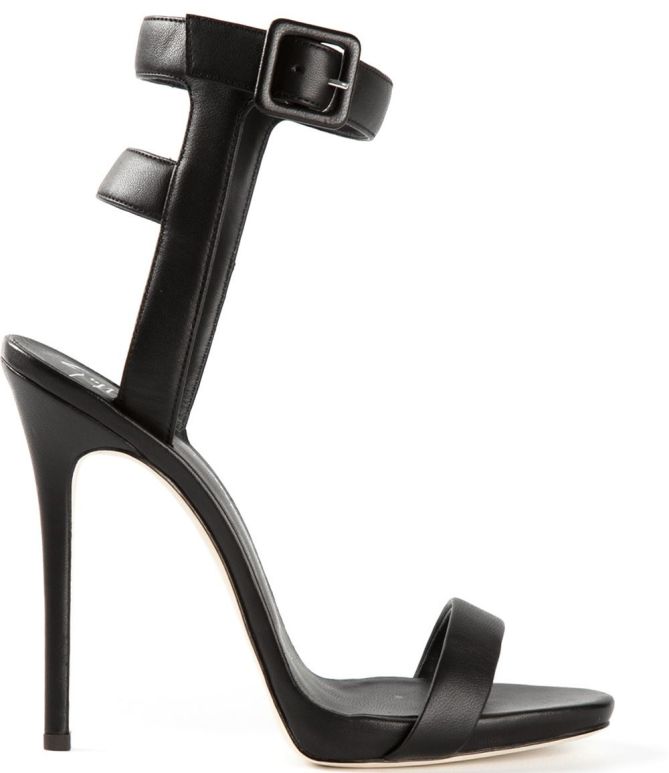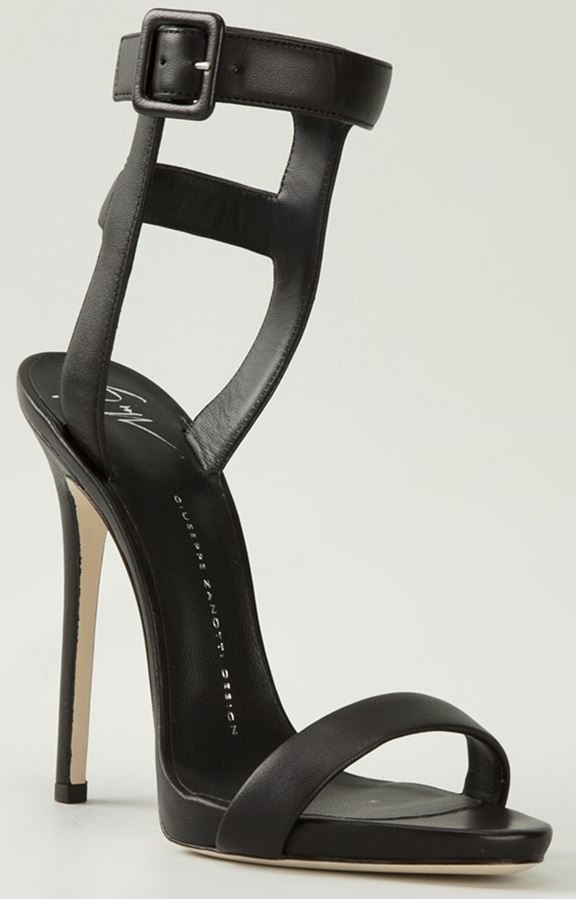 Giuseppe Zanotti Ankle Strap Sandals, $710
The style comes in varying heel heights ranging from 3.75 to 4.25 inches tall. They also come in a unique silhouette that features an extra strap on the back. You can also find the shoes in pink, gray, and nude. They retail at $710 a pair: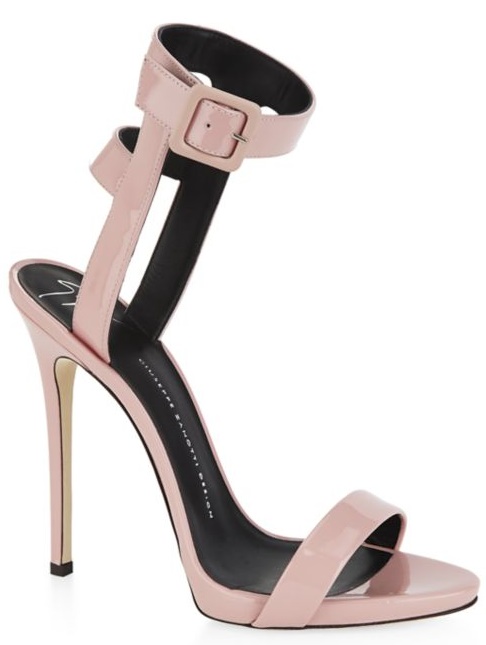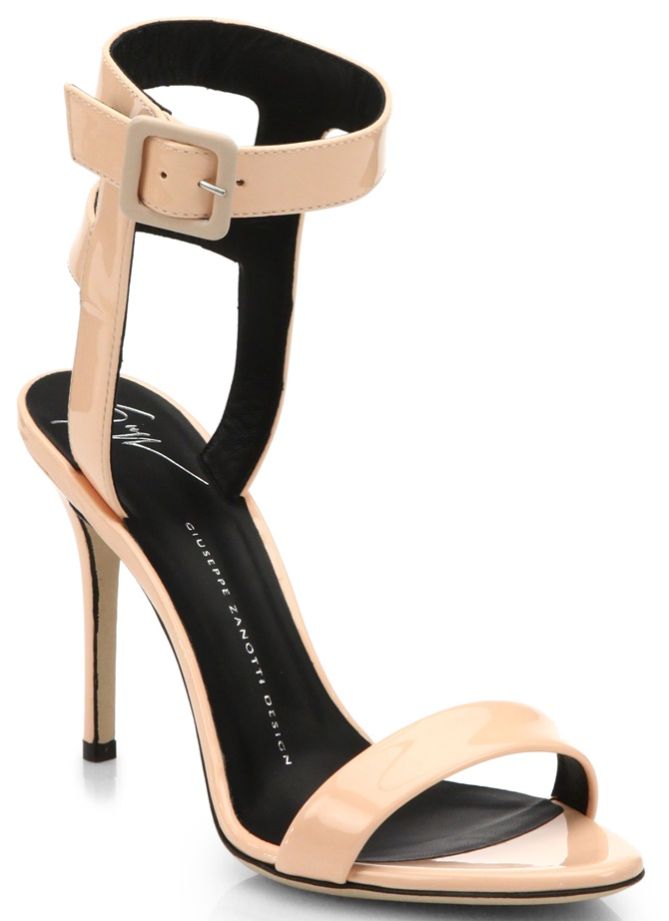 Giuseppe Zanotti Ankle Strap Sandals, $710