Chrissy Teigen looked absolutely sizzling as she arrived at LAX last Sunday. The Sports Illustrated model displayed major cleavage and leg action in a low-cut printed camisole and the teeniest-tiniest pair of faded blue and distressed daisy dukes. She teamed the combo with a floppy hat, sunnies, a long white shirtdress, and some army green lace-up open-toe booties. Simply said, Chrissy looked fantastic in the whole getup. You can understand why all the papz went crazy as soon as they spotted her.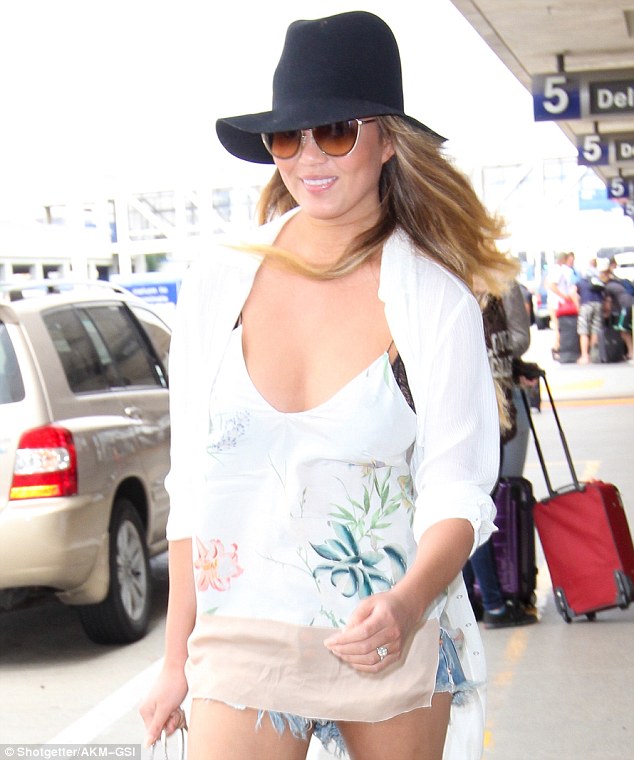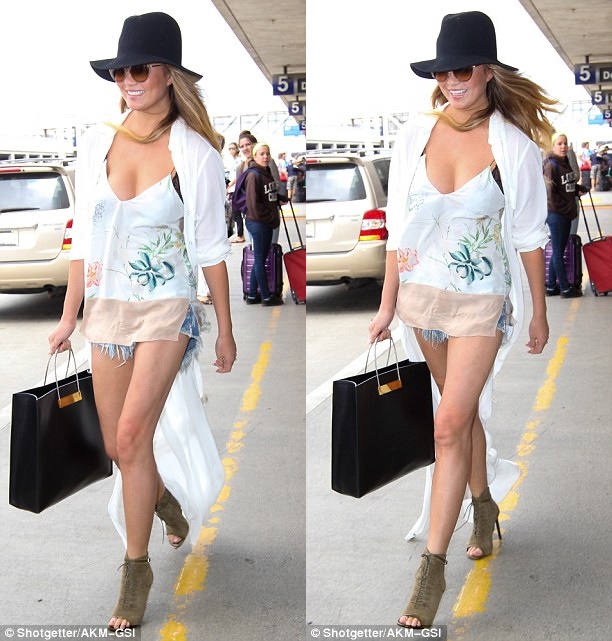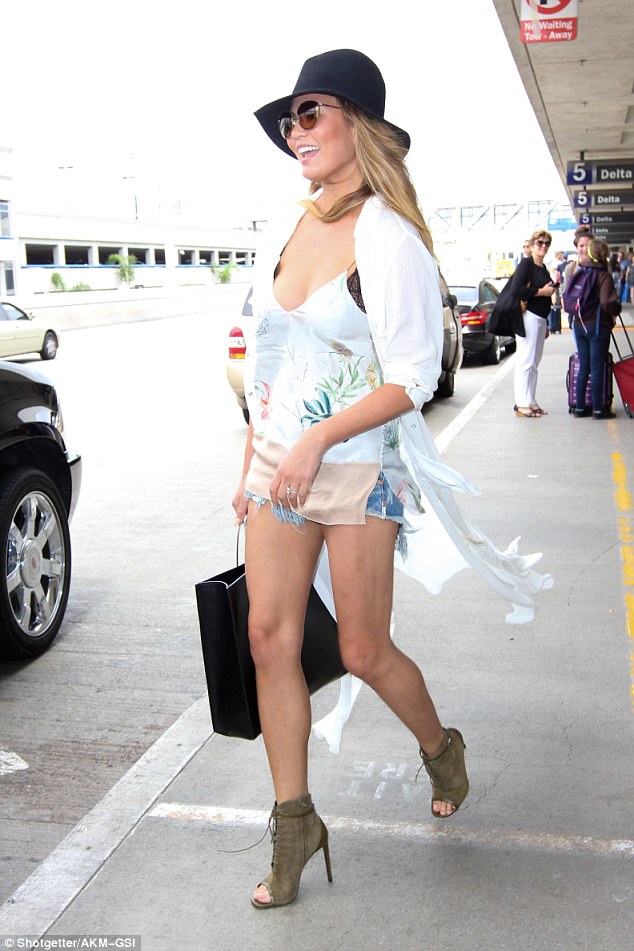 Chrissy Teigen turns heads in skimpy daisy dukes and low-cut camisole as she arrives at LAX on June 14, 2015
She looks amazing! Don't you think?
I also love everything about the outfit. Every single item is well appointed, from the cami down to the booties. It's a casual beachy getup polished perfectly with the right add-ons — the long white shirtdress and sky-high booties.
On Chrissy are a pair of Saint Laurent suede lace-up booties. If you fancy grabbing a pair, here's a closer look. They feature lace-up closures through the center, thin buckled ankle straps at the shafts, and patent leather paneling at the open toes and heel cups. The heels are about 4 inches tall. To own a pair, you'll need to spend $1095: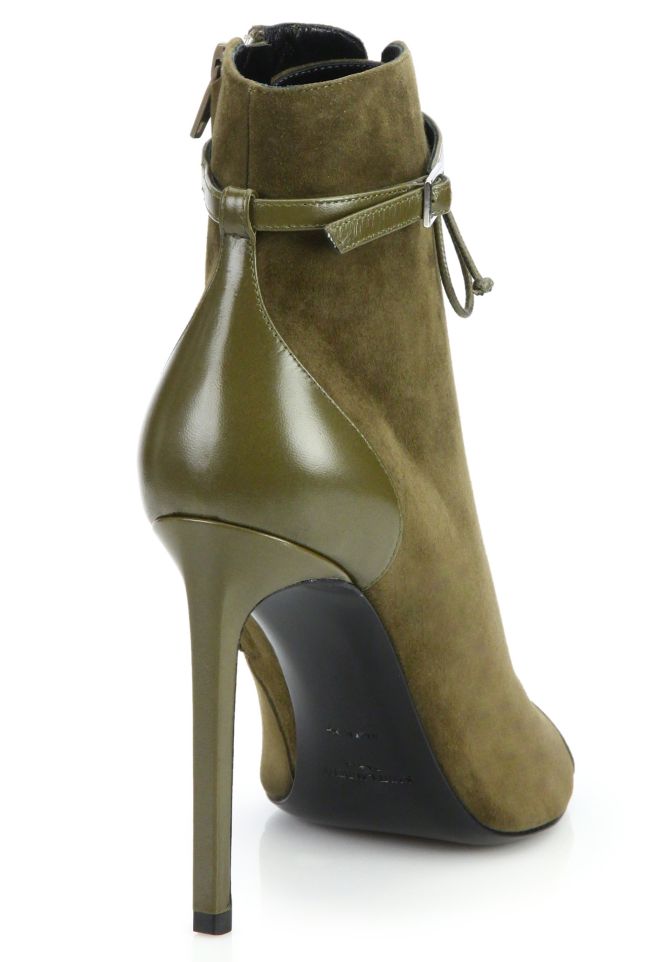 Saint Laurent Suede Open Toe Lace Up Booties, $1095
If you're ready to make that splurge, head over to SAKS and order away. Team with skimpy daisy dukes and a printed camisole, then top with a long white shirtdress worn open to steal Chrissy's style. Don't forget to accessorize with a hat and oversize eyewear for added drama.