Chrissy Teigen had the paparazzi at her heels when she stepped out in Miami over the weekend. The Sports Illustrated model wore skimpy daisy dukes and elongated her mile-long legs even further by wearing super tall platform sandals.  To tone down the sexiness, she used a high-neck long-sleeved lace top instead of the usual cleavage baring shirts we often see her wear. Coupled with her beautiful skin, smoky-eye makeup, and perfectly blow-dried hair, Chrissy painted quite an attractive picture no man could resist staring at.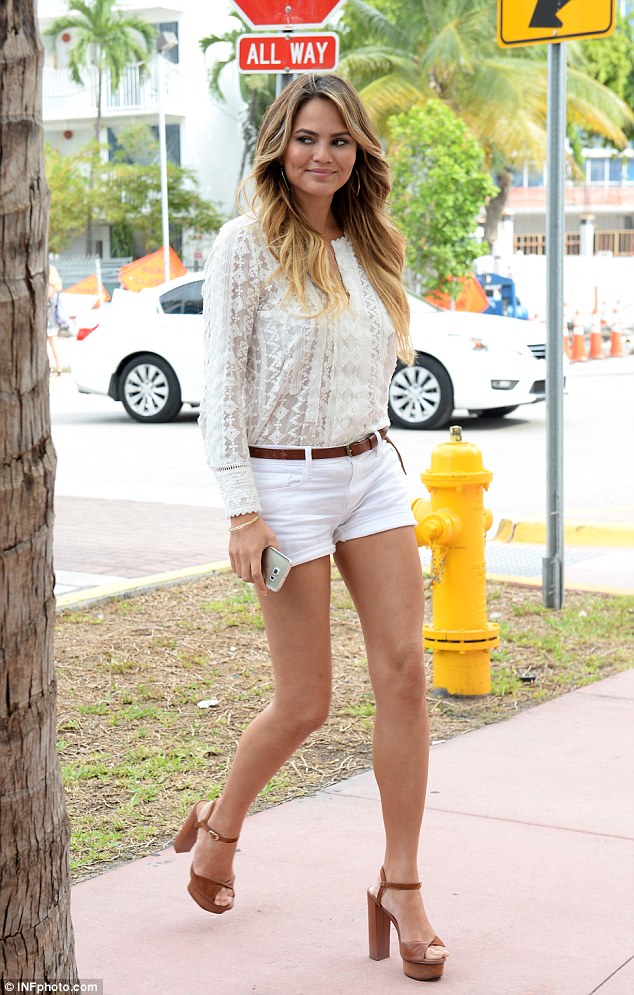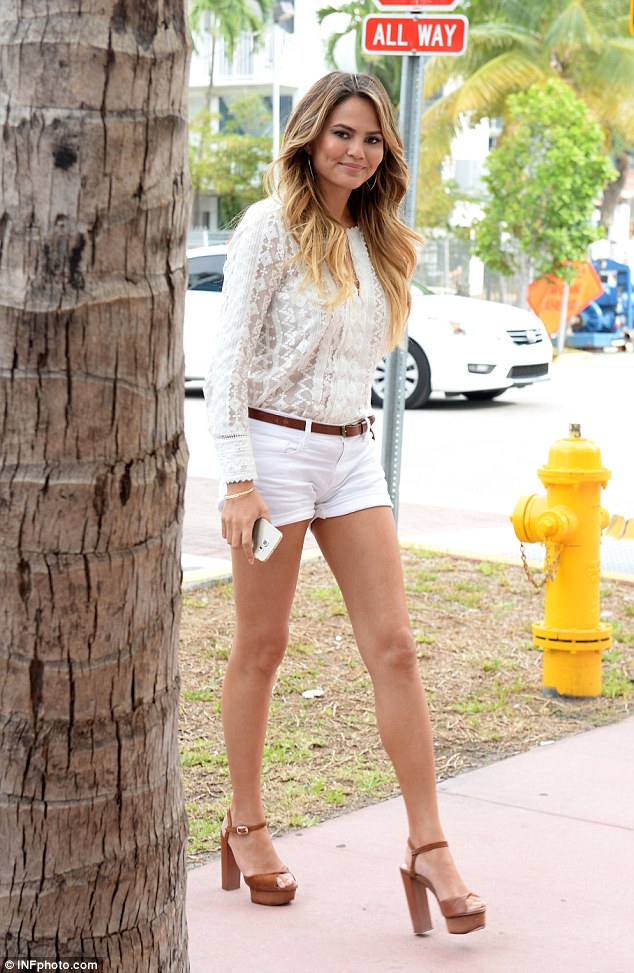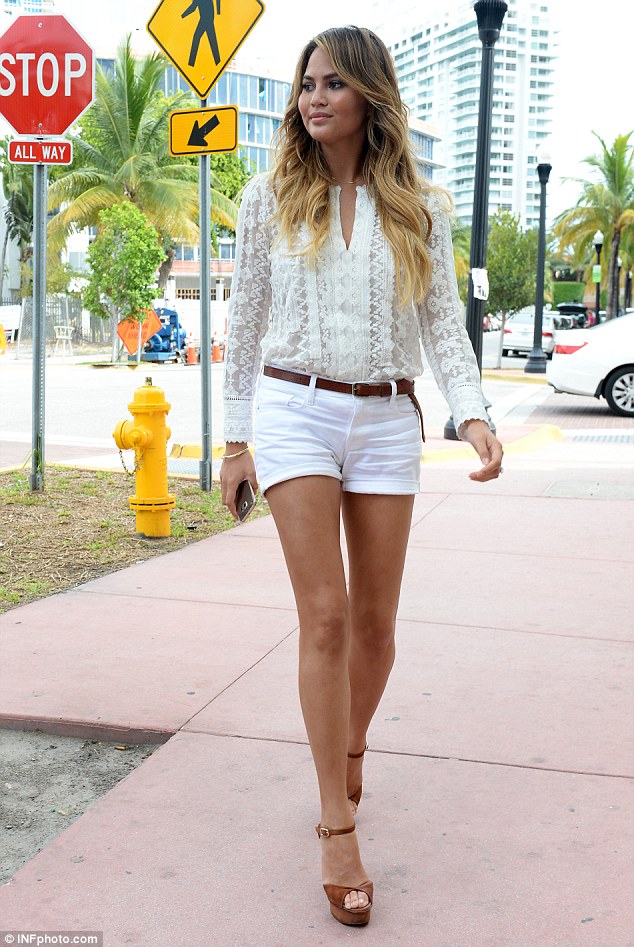 Chrissy Teigen steps out in skimpy white shorts in Miami on August 9, 2015
Wow, I envy those legs. Actually, I envy everything about her. She's got the body, the hair, and the fashion sense. Plus, she's got money. I wouldn't mind being her for a day or two. Not at all. What about you?
No details have been released on Chrissy's outfit yet, but I think her shoes are from Charlotte Olympia. I'm basing my hunch on the shape of her platforms. Check out the "Totem" and "Cactus" sandals from the designer below. Both feature the same silhouette as her sandals: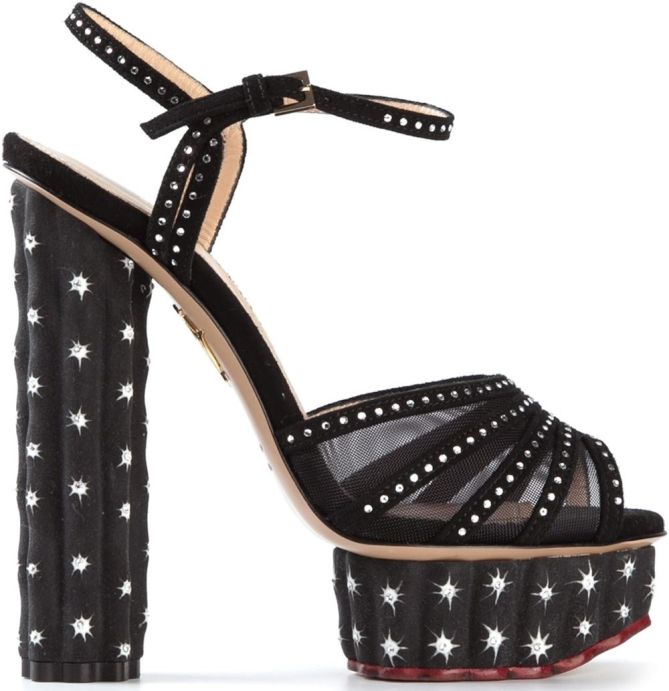 Charlotte Olympia Cactus Sandals, $637 (was $1275)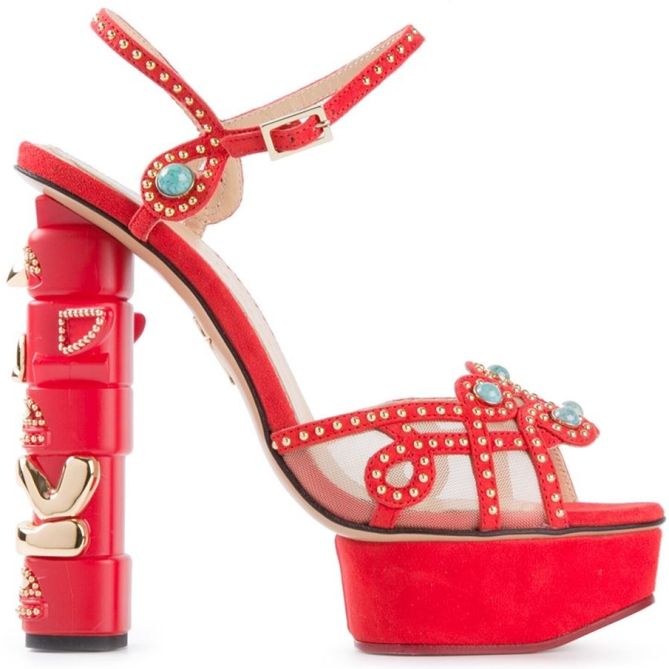 Charlotte Olympia Totem Sandals, $656 (was $1312)
What do you think, ladies? Could Chrissy's high heels be indeed from Charlotte Olympia? I could be wrong of course, so we will have to wait until someone ID's the pair.
In the meantime, however, if you're digging Chrissy's Miami street style, copy it with these affordable sandals from Dune London and Steve Madden instead: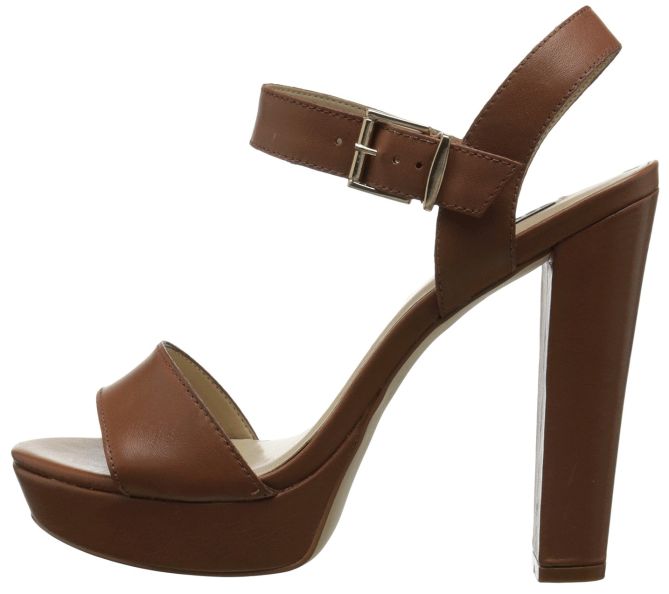 Dune London Mariella Sandals, $135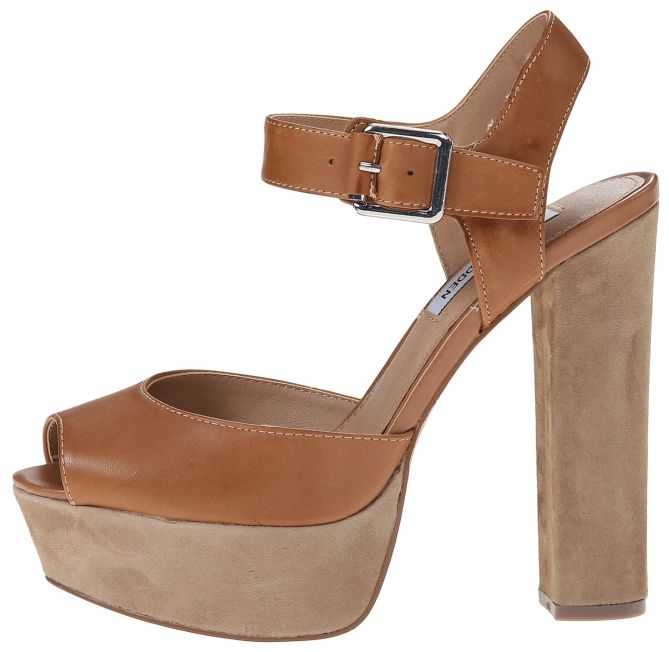 Steve Madden Jillyy Sandals, $100