Chrissy Teigen exposed more than what was necessary at the 2015 MTV Video Music Awards held in Los Angeles on Sunday. The Sports Illustrated model donned a very risqué number that practically displayed her, er, vag. Hats off to the woman for being extra daring, but I also couldn't help but wonder what she was thinking when she decided skip the panties. Of course, knowing Chrissy, she probably didn't care what people thought.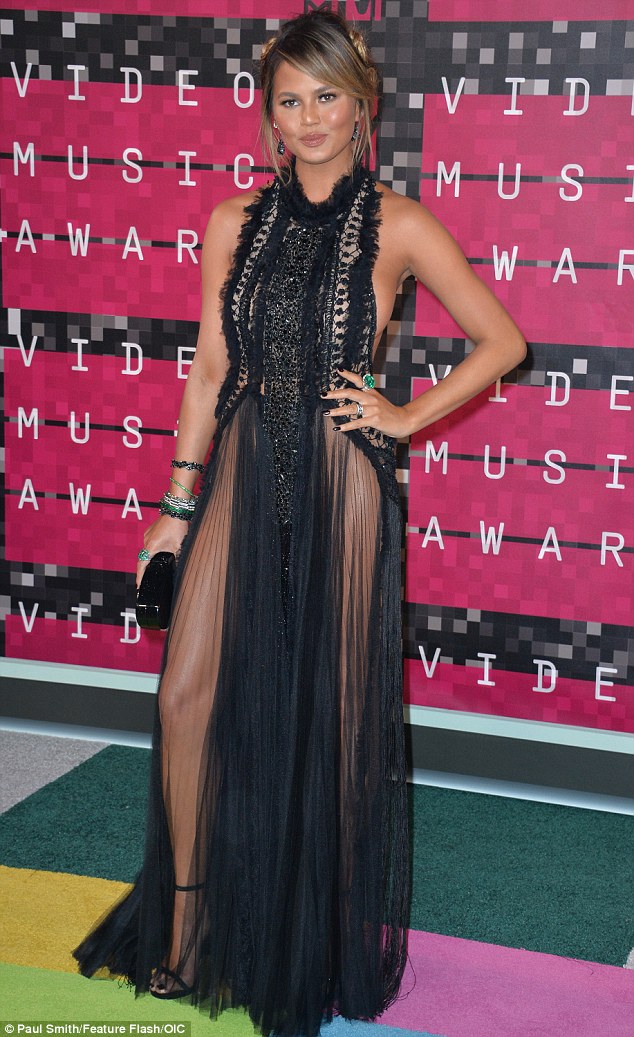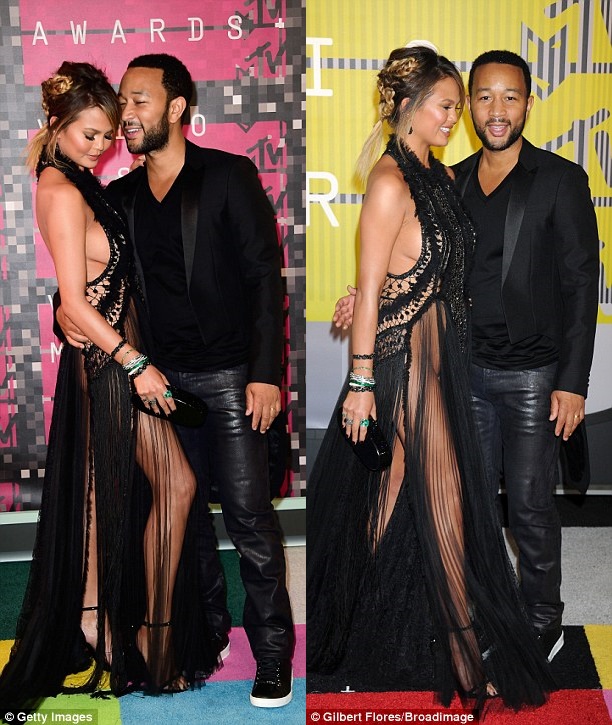 Chrissy Teigen attends the 2015 MTV VMAs held in Los Angeles with her husband, John Legend, on August 30, 2015
Wow. Right?
She's practically naked in that dress. It's a very sexy piece, but I think she would have looked even more exquisite in it had she worn a slip underneath. Would you agree?
Chrissy's dress is from Marchesa, which explains why it looks so exquisite. The black box clutch in her hand is from Edie Parker, while the strappy sandals on her feet are from Stuart Weitzman.
If you think about it, her accessories are very well-appointed. They're simple and classy; just the right extras to complement a decadent and beautifully embellished dress.
I'm sure you ladies are no stranger to Chrissy's Stuart Weitzman sandals. They're the "Nudist", a celebrity favorite that has seen plenty of red carpets, soirees, galas, and press tours. The style comes in so many variations, but the ones on Chrissy are in black glitter.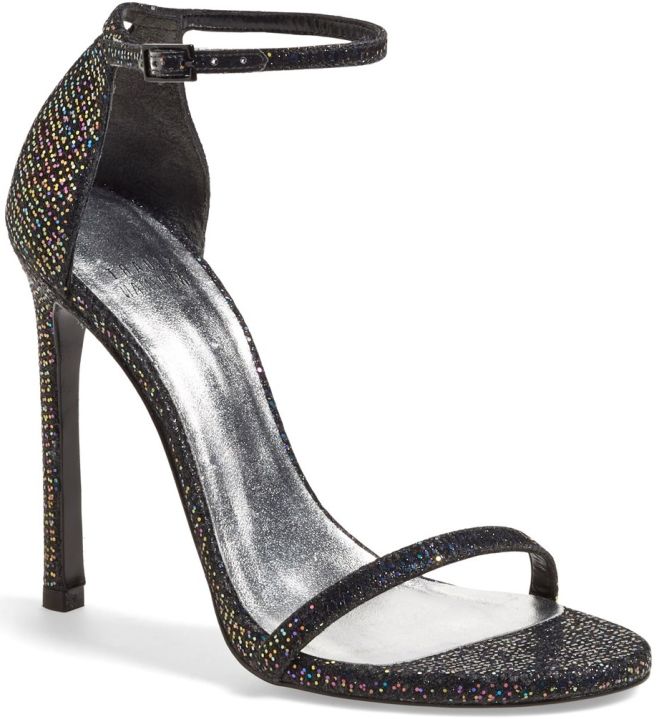 Stuart Weitzman Nudist Sandals, $398
I think I've said this a thousand times, but I'll say it again, anyway. What I love about these sandals is that they have everything you could want — the silhouette is classy, sophisticated, sexy, and timeless; the price isn't too bad, it's actually attainable; and then of course, the shoes are finely crafted. Basically, you get the best price to quality ratio.
If you don't have the Nudist in your closet yet, I suggest you grab a pair. Just don't go wearing a naked dress with them.