Chrissy Teigen bared her baby bump in Beverly Hills over the weekend. The Sports Illustrated model, who is currently expecting, rocked a sheer white crop top with low-slung jeans while doing some errands with her hubby, John Legend. She teamed the casual combo with a long camel coat, a cute Chloe Drew bag, and cool eyewear. To up the ante, Chrissy finished the mix with tall suede sandals in a flattering taupe color. Altogether, her maternity style was not just chic but perfectly on-point.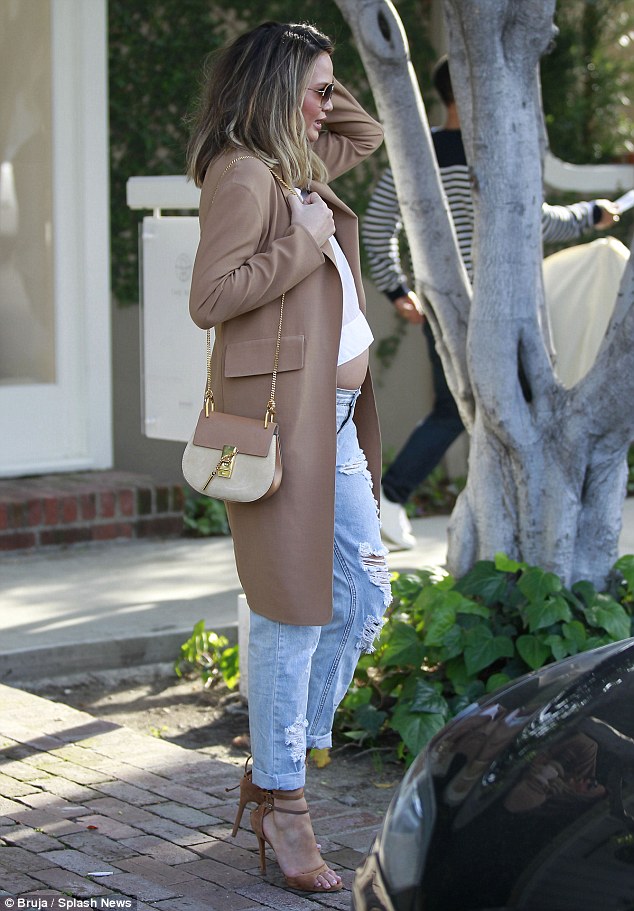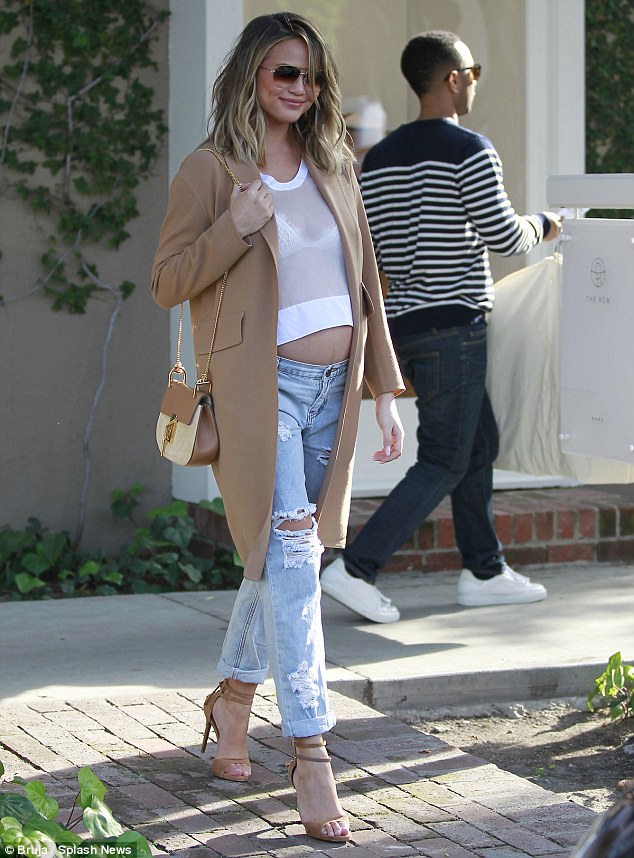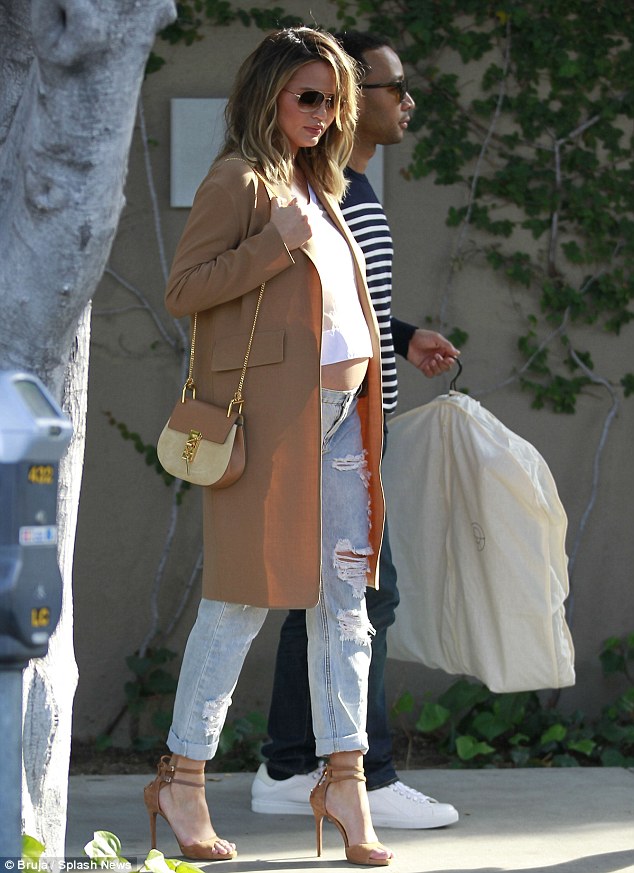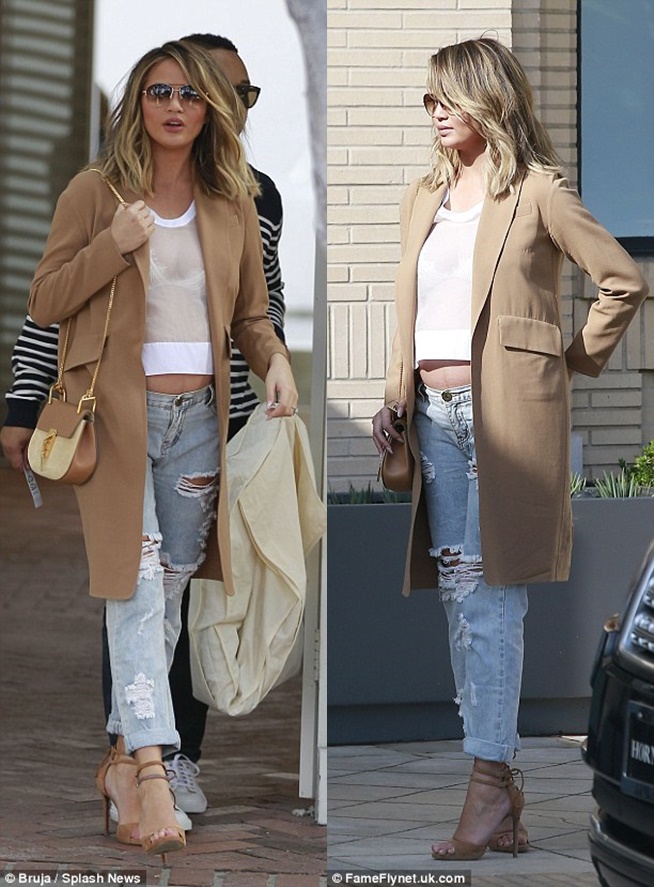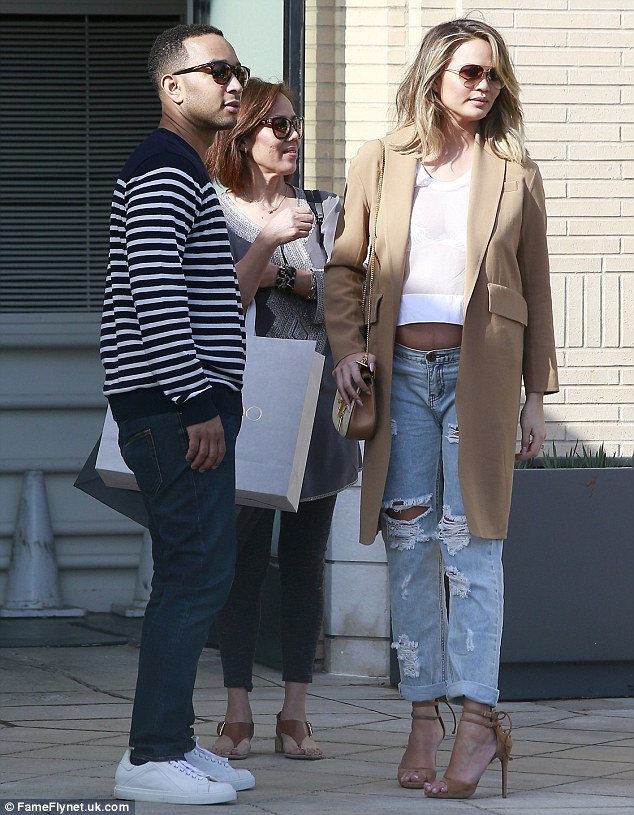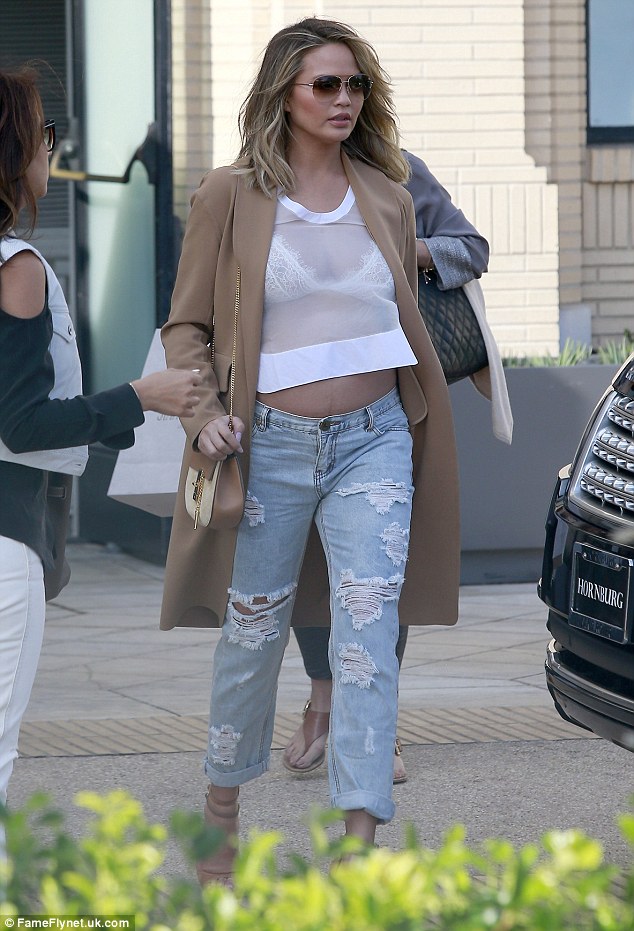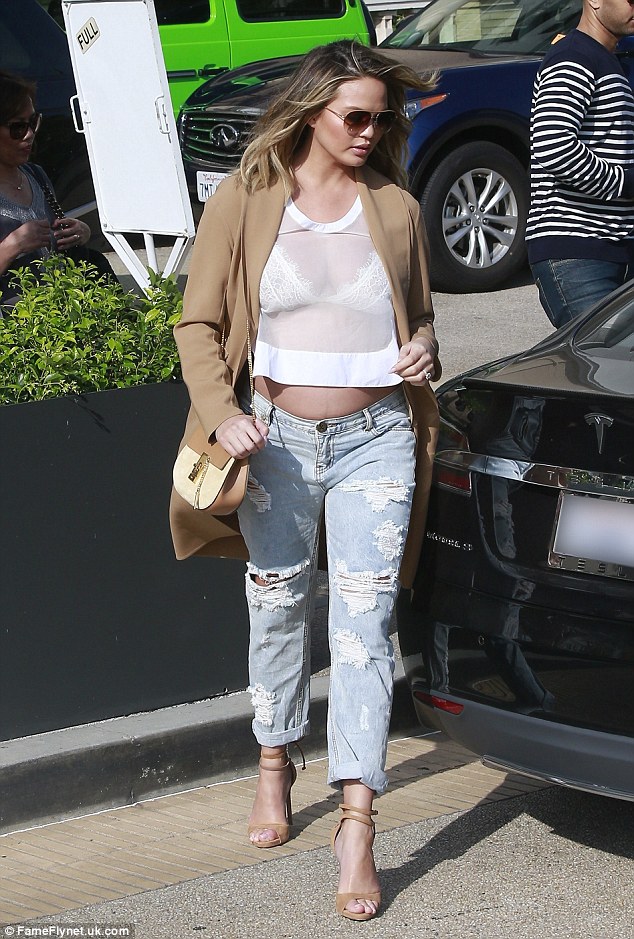 Chrissy Teigen bares her pregnant belly in a crop top while running errands in Beverly Hills with her husband, John Legend, on March 19, 2016
Wow. Kudos to this woman for being confident enough to bare her swollen belly for all the world to see. It's also amazing how smooth and stretch mark-free her baby bump is. As far as I know, once your belly grows, you start getting those zebra stripes. Then again, she's a celebrity and probably has all the resources to keep those marks at bay.
If you were pregnant, do you think you can wear Chrissy's outfit and not feel self-conscious?
What I like about the mix she put together here is how versatile it is. You can actually wear the getup even if you're not expecting.
I couldn't find any information on Chrissy's crop top, but her super cool boyfriend jeans are from One Teaspoon. You can find them online. They're available at Revolve. The same goes for her designer purse.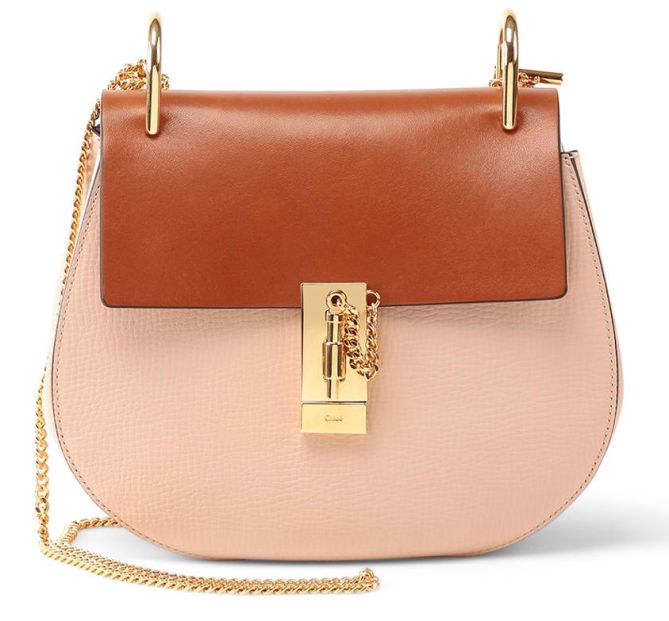 Chloe Drew Mini Shoulder Bag, $1850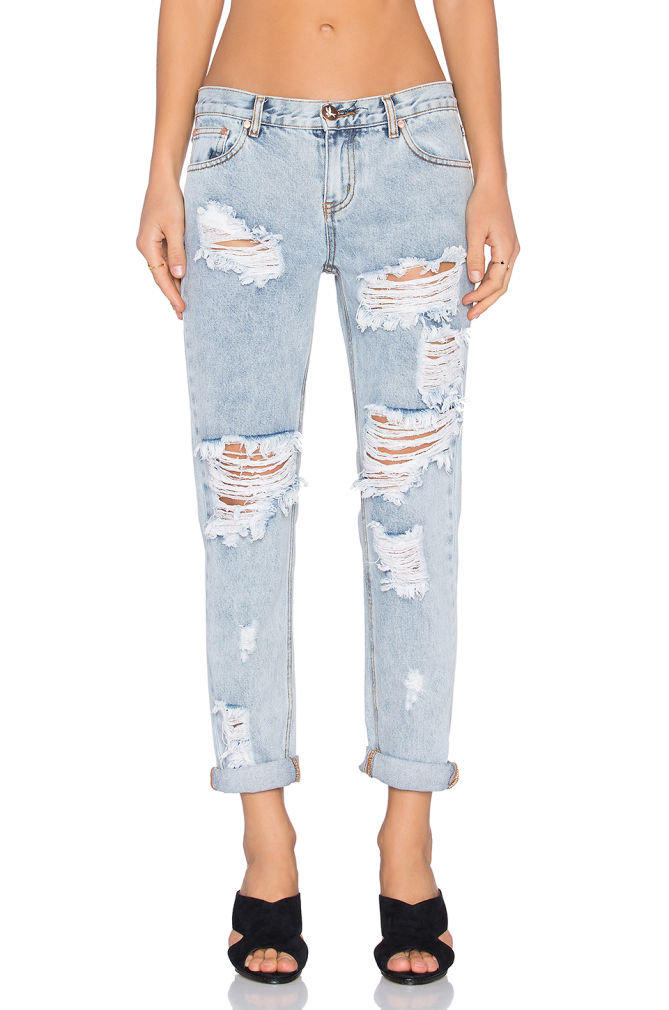 One Teaspoon Awesome Baggies, $104 (was $148)
As for Chrissy's sexy double ankle-strap heels, those I've yet to ID. They resemble styles from Giuseppe Zanotti, Gianvito Rossi, and Aquazzura. My hunch is they're from Aquazzura because they feature ankle-tie details on the heel counters. Check out these shoes I found online: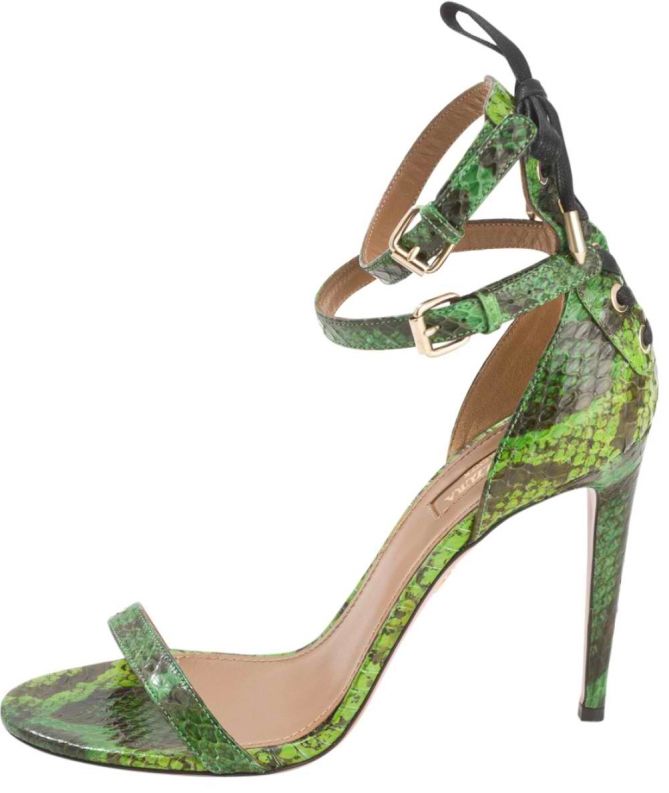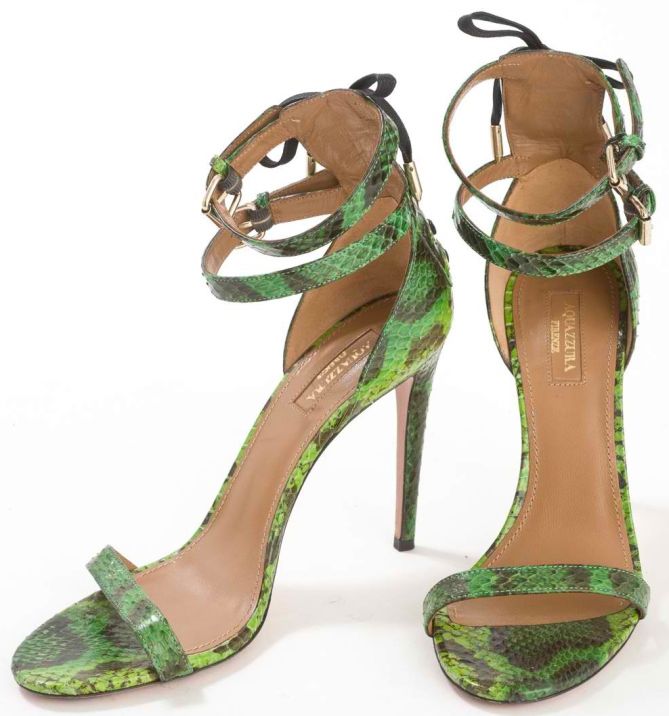 Aquazzura Double Ankle Strap Sandals, $436 (was $435)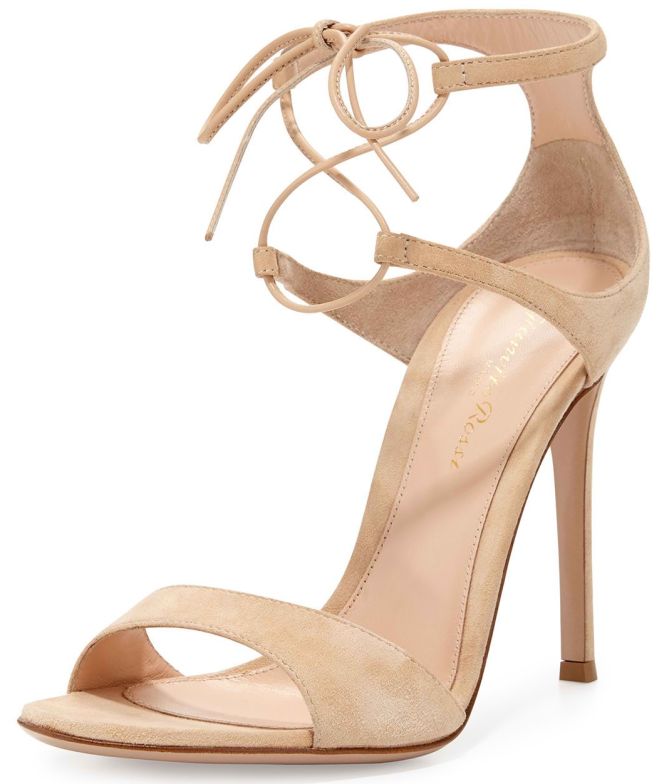 Gianvito Rossi Double Ankle Wrap Sandals, $995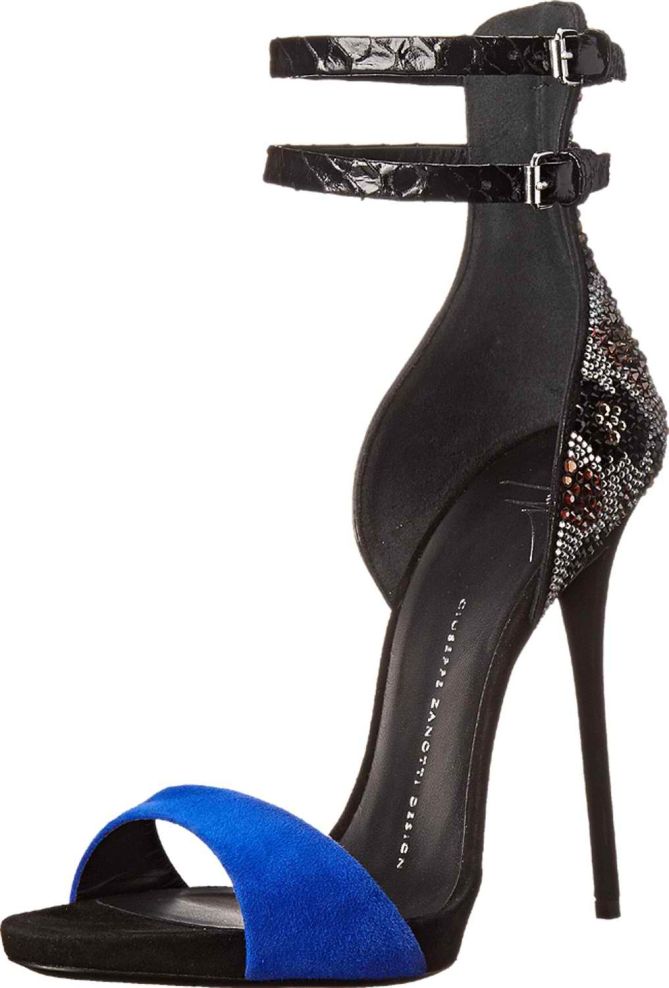 Giuseppe Zanotti Double Ankle Strap Sandals, $750 (was $1695)
If you want to steal Chrissy's maternity style, grab the jeans and team with a white crop top. Cap off the combo with a long camel coat and some dramatic eyewear. Of course, don't forget to finish the mix with nude suede ankle strap sandals. For gals who want something with a bit of extra, a great option to consider would be these texture-infused ankle-tie sandals from Joie: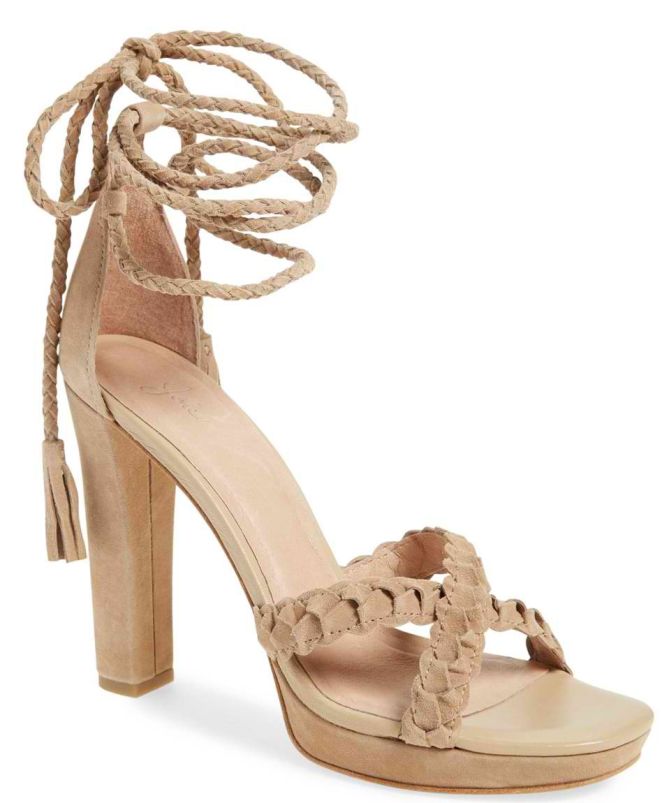 Joie Flo Ankle Wrap Sandals, $330