Forget Blake Lively. There's a new preggy celeb worth stalking this season, and that's Chrissy Teigen. The Sports Illustrated model is currently expecting her first child, and she has embraced being a mom-to-be in a totally stylish way.
These past few weeks, Chrissy has been stepping out in a series of head-turning maternity looks. But my favorite would have to be the getup she wore while out and about in New York City on Cyber Monday. Her outfit for the activity was simple, but seriously cool.
Chrissy started with a blue plaid shirtdress, which she then topped off with a structured black coat. Complementing the combo were high-heeled ankle boots teamed with black over-the-knee socks. She then punctuated the attire with mirror-lens sunnies and an Hermes bag. Altogether, she looked nothing short of fantastic.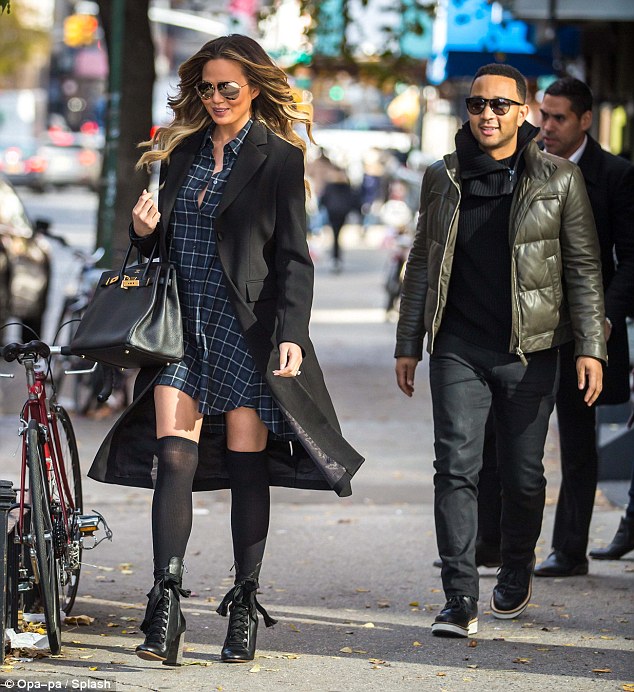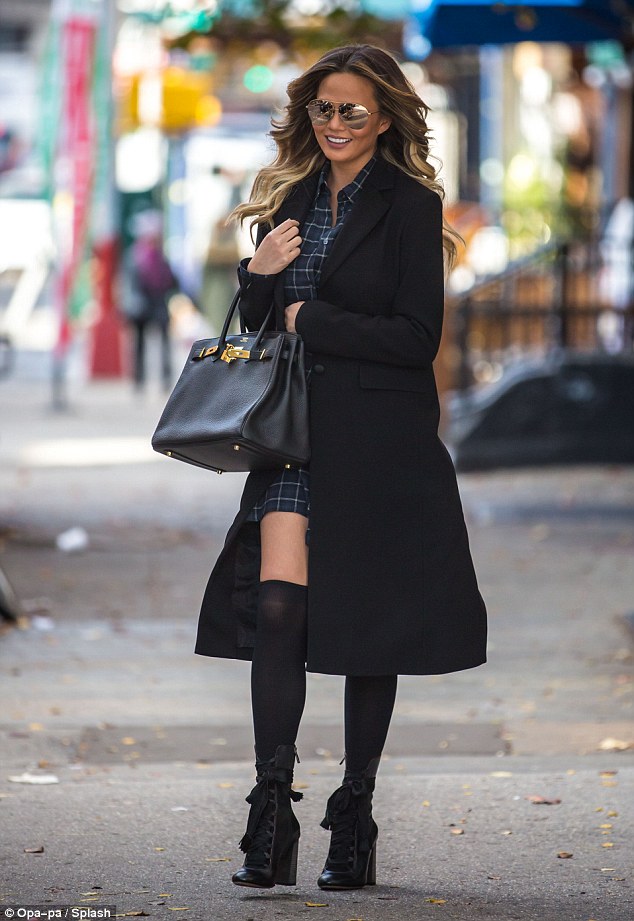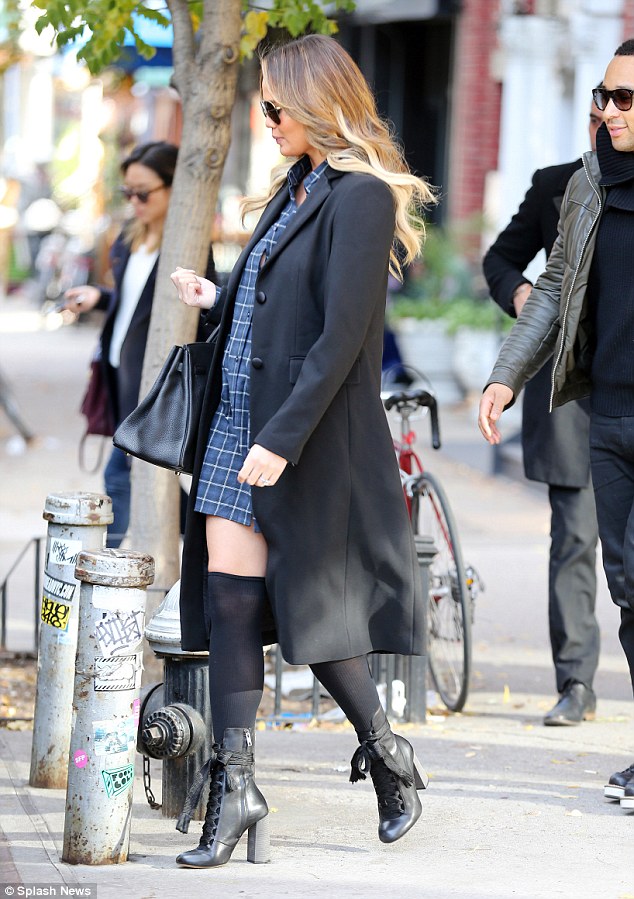 Chrissy Teigen flaunts her impeccable maternity style as she steps out in New York City with her husband John Legend, on November 30, 2015
Are you loving Chrissy's maternity style or what?
The outfit is comfortable and chic at the same time — two very important things for a pregnant woman. Would you like to copy it and make it your own? The best part is it will work whether or not you're pregnant.
Chrissy's coat is from Thierry Mugler. I couldn't find it online, but you can easily substitute the piece with an item from your closet.
As for Chrissy's lace-up boots, they're from Chloe. They're crafted from leather and feature split lace-up vamps. The laces are also unique because they are fringed at the ends. Last detail to note would be the heel silhouette. The boots come with stacked block heels that flare at the bottom. The design of the shoes is actually quite retro, if you think about it.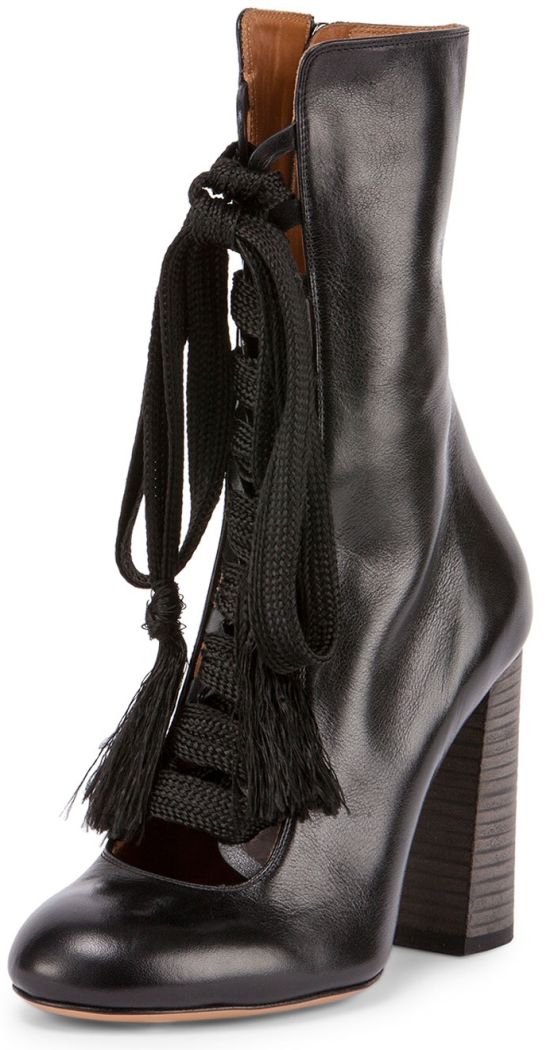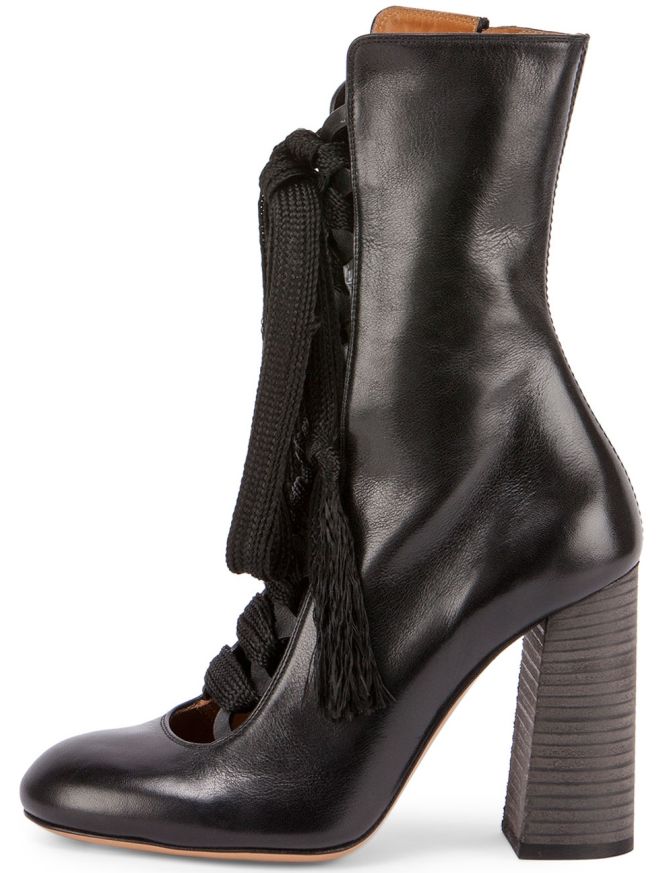 Chloe Lace Up Leather Boots, $1175
Would you like a pair?
You can find Chrissy's Chloe boots online. They retail at a whopping $1175. To steal her style for less, simply grab a pair of comfortable high-heeled ankle boots (like this one) and complement them with over-the-knee socks in the same color. Of course, don't forget the plaid shirt dress, the coat, and those sunnies.
By the way, Chrissy's sunnies are the Classic Victoria by Victoria Beckham. They retail at a whopping $1250, can you believe it?!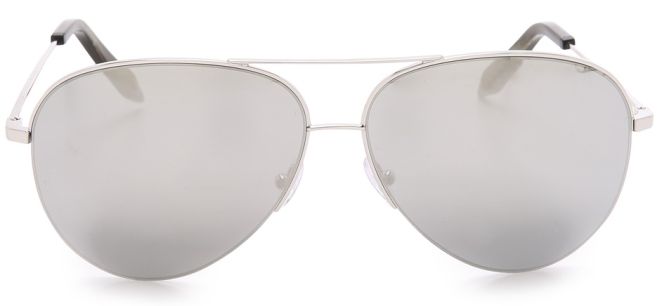 Victoria Beckham Classic Victoria Sunglasses, $1250