When you say "perfect family" the first thing that comes into your mind is the Hollywood couple Chrissy Teigen and John Legend. They have it all. Love, amazing carriers, cute baby and amazing fashion. The lovely pair was spotted in LA yesterday going to lunch. Like always they looked happy and fabulous.
Chrissy is known for beeing a fashion icon. Her looks are always on point and chic. On Thursday she rocked a long rose sweater with a tiny pair of shorts- I suppose, because you can't really see them. Over she had on a long relaxed black blazer that covers everything. No make-up and a fedora hat go perfect together. The main focal point of the outfit are the Givenchy knee-high boots. That are on sale right now and I manage to find a store that still has them on stock so you should grab them right now.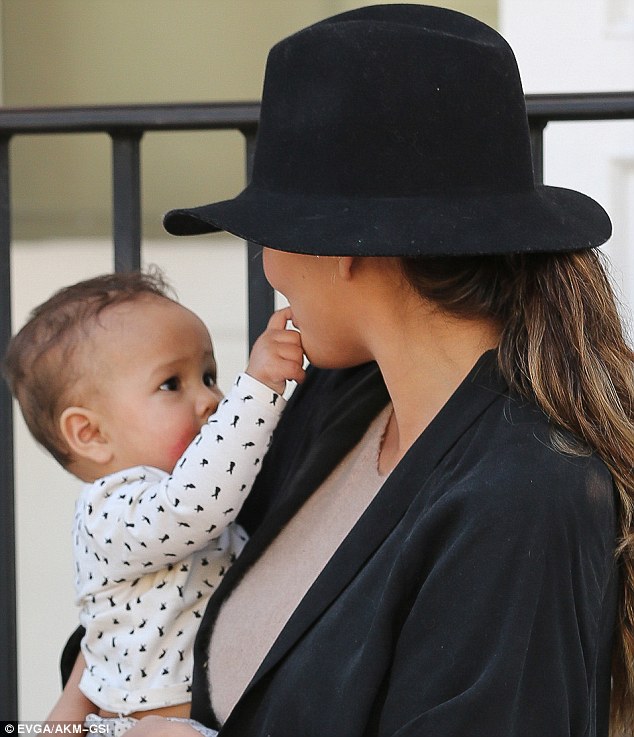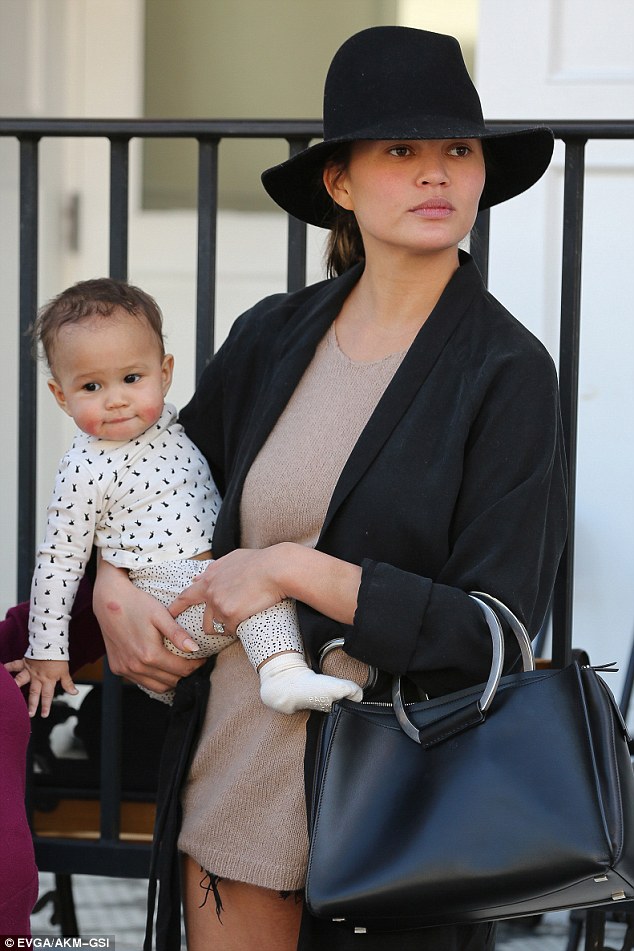 Baby Luna is so cute in a monochrome outfit and matched her mother outfits perfectly.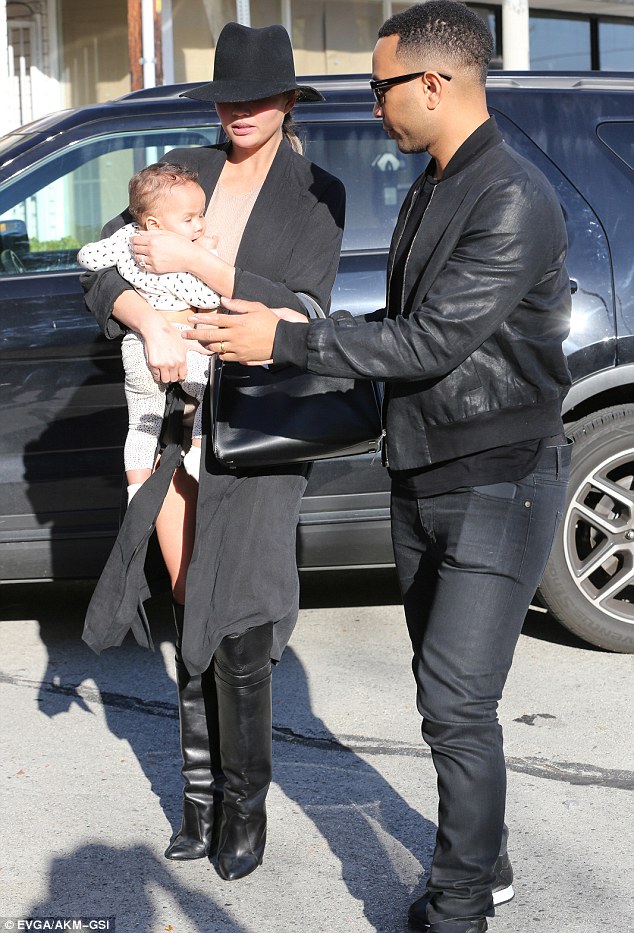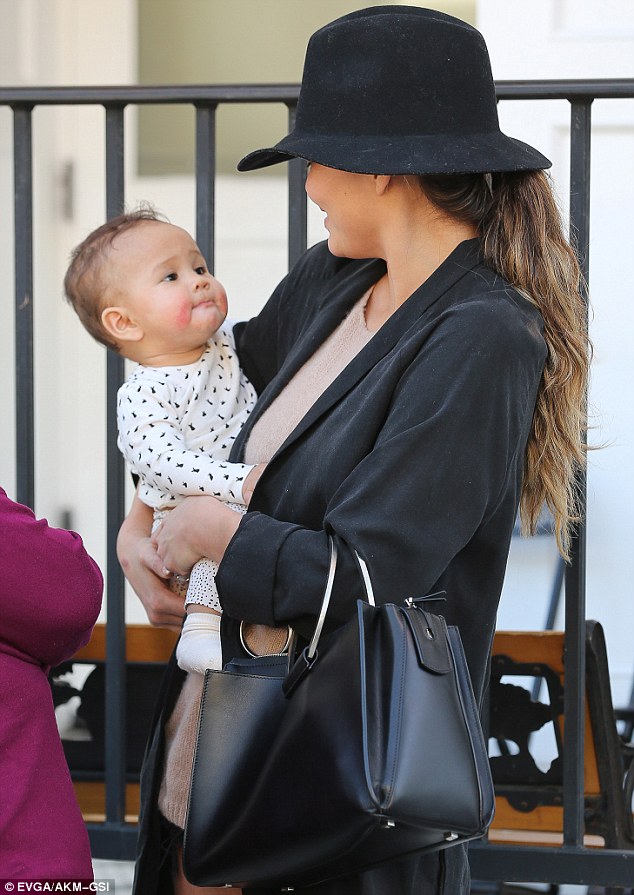 This pair of Givenchy boots are the hit of this winter. It will elongate your legs without the pain of a stiletto shoe.You can easily pair them with jeans, shorts and dresses. They will add a touch of glamour to any outfit. I suggest you wear them with a pair of shorts and an over-sized sweater just like Chrissy did.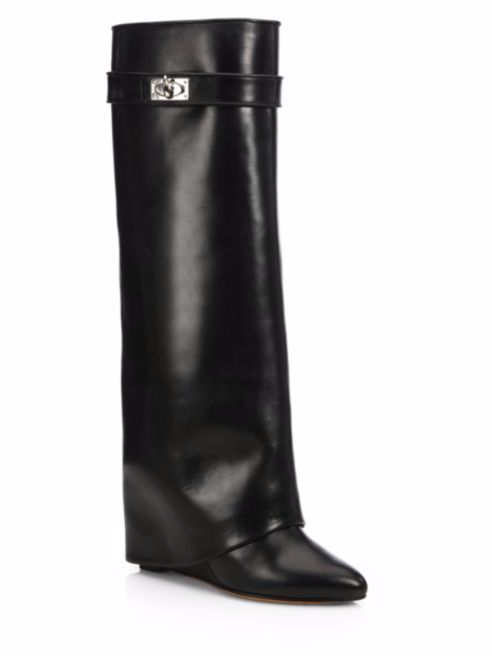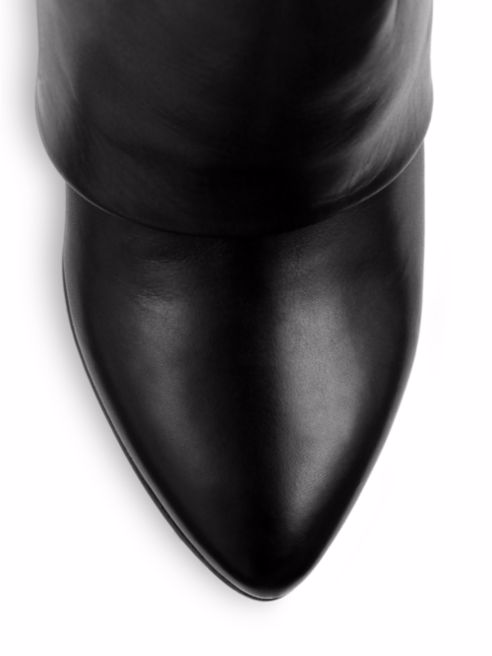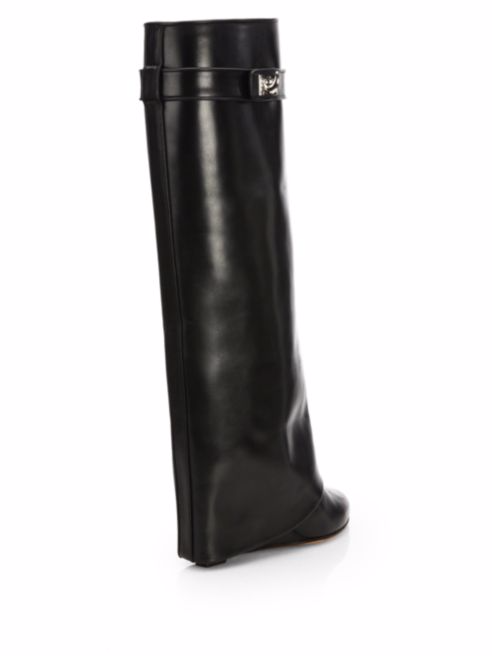 If you don't want to break the bank here are some cheaper options that look just as fabulous :
TORY BURCH-Linnett leather wedge knee boots