Some women are genetically blessed with gorgeous skin and mile-long legs.
Chrissy Teigen is one of those women. The Sports Illustrated model showcased her mile-long legs by wearing 80's-inspired high-waist jeans while shopping at Barneys with her mother on Wednesday. She teamed the pair with nothing but a simple white t-shirt tucked under and some oversized sunnies.  Other extras included a slim belt, a Celine  purse, and a pair of Western-themed strappy boots.
The outfit was sexy, but the jeans were quite unforgiving. Anyone with a not-so-perfect figure will find the pair unflattering to wear. On Chrissy, however, they jeans made her legs look even longer.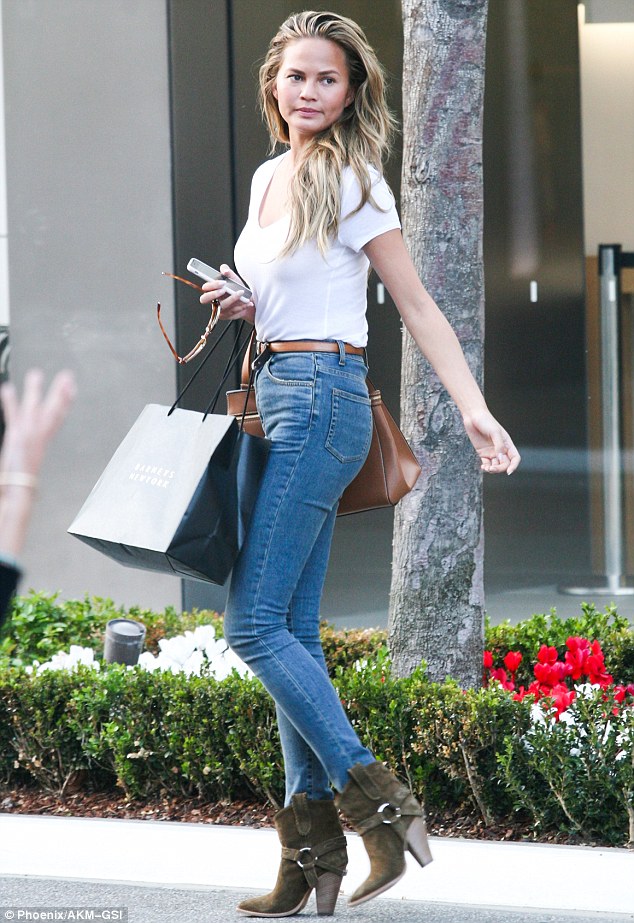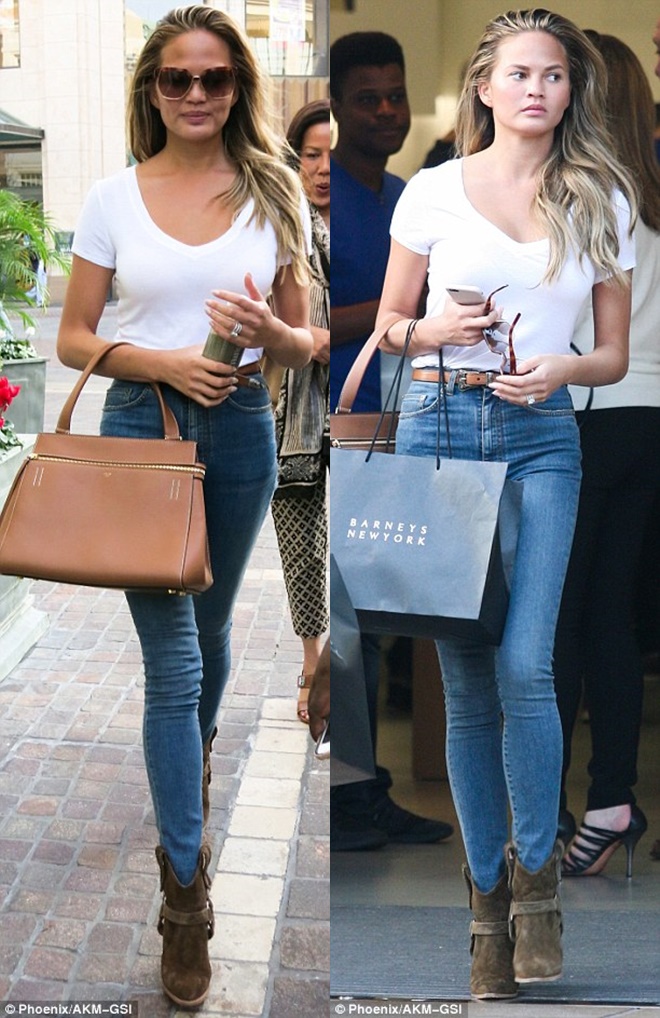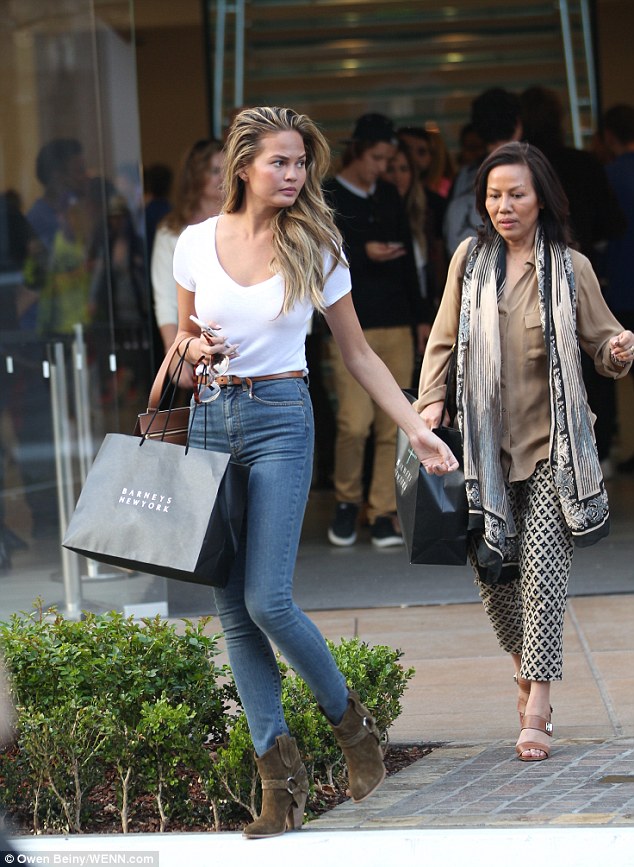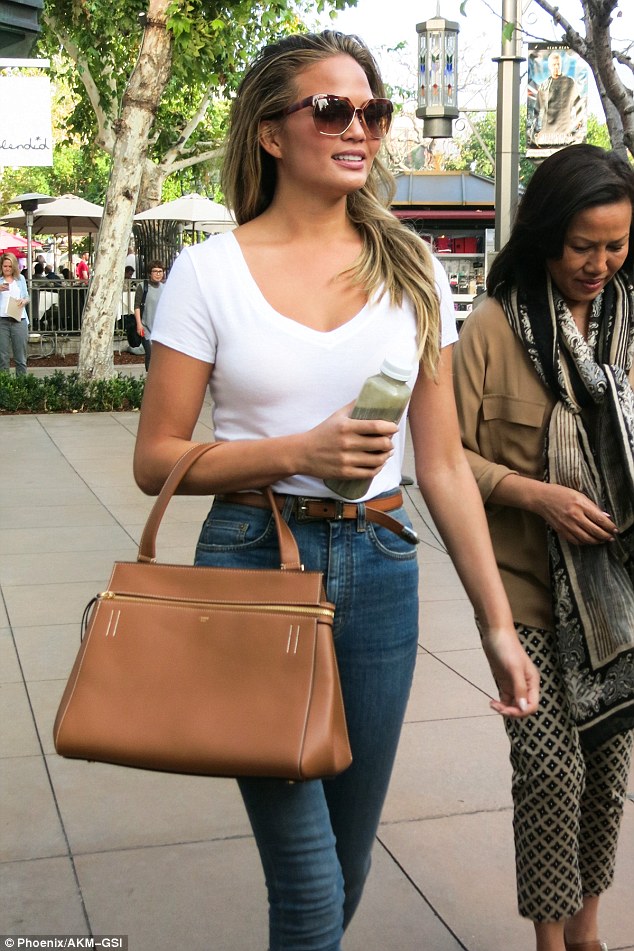 Chrissy Teigen goes shopping at Barneys with her mother on February 4, 2015
Can you wear Chrissy's getup and rock it?
I've yet to get the deetz on Chrissy's jeans and shirt, but I do know that her boots are from Isabel Marant. They're crafted from suede leather and feature topstitch-detailed harness straps. Below is a closer look: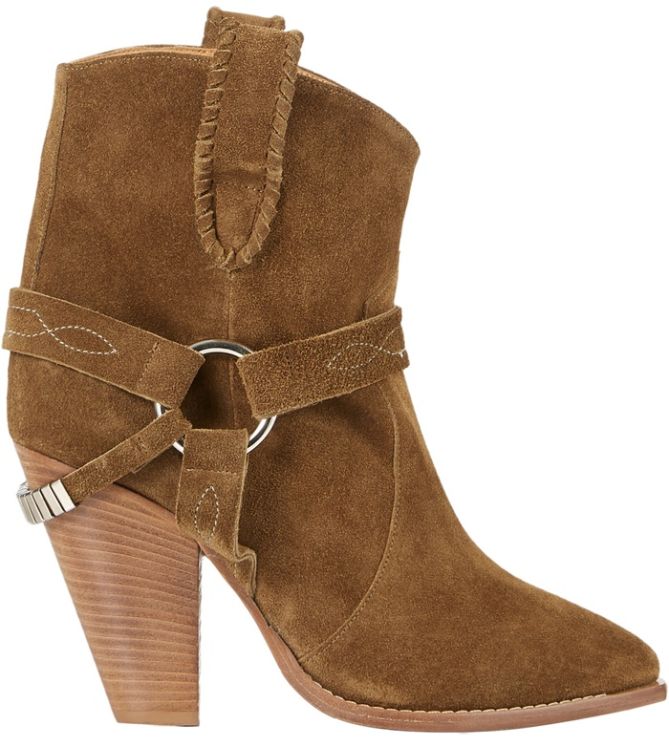 Isabel Marant Etoile Rawson Harness Boots in Khaki, $890
Isabel Marant Rawson Harness Boots in Black, $890
You can find these Isabel Marant boots online. If you want to steal Chrissy's style, simply pair with skinny high-waist jeans and a white t-shirt, then you're all set!