Chrissy Teigen is a Sports Illustrated swimsuit model for a reason. The exotic beauty oozes sex appeal even when she's all covered up.
While visiting the set of EXTRA on Wednesday, the bodacious babe showed little skin in a long white shirtdress teamed with black skinny jeans. The top was a unique-looking piece as it came detailed with an opening on the front to reveal her high-waisted denims. Chrissy made her long legs look endless by capping off the getup with black buckled booties. Big wavy hair and some hoop earrings were among her other finishing touches. Of course, as expected, there was a bit of cleavage on display.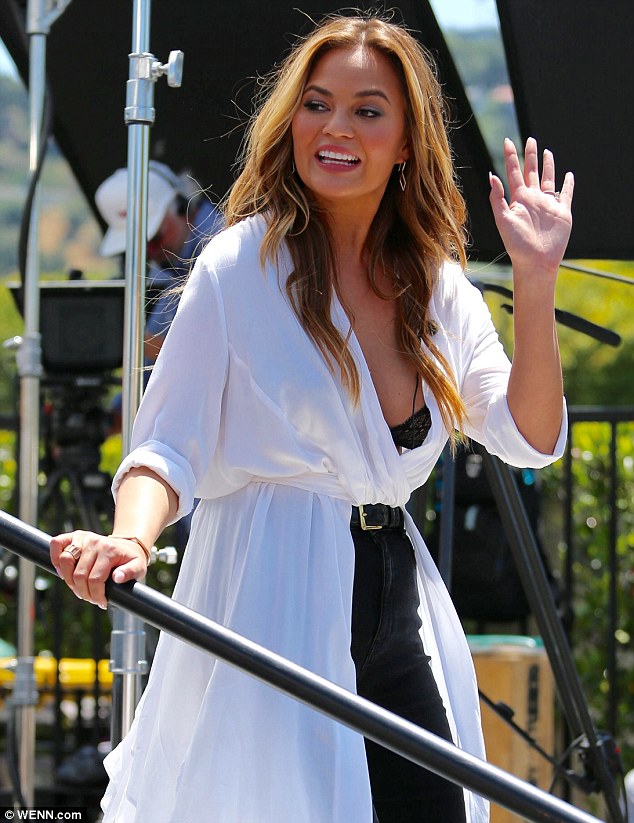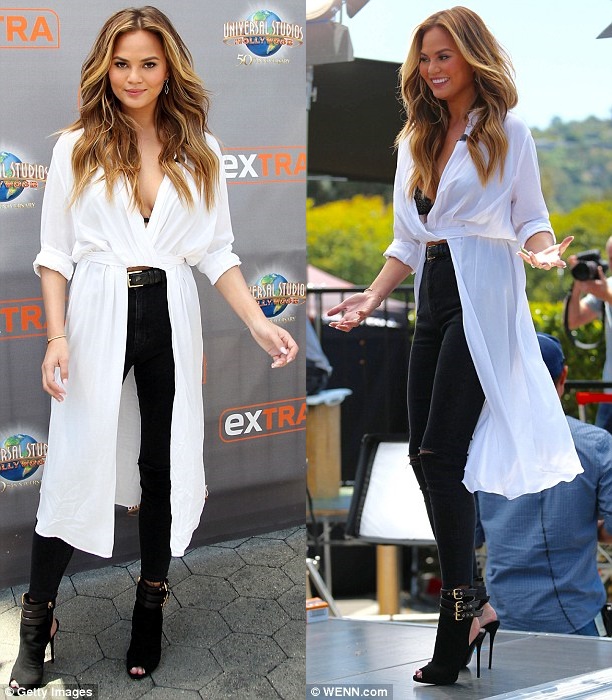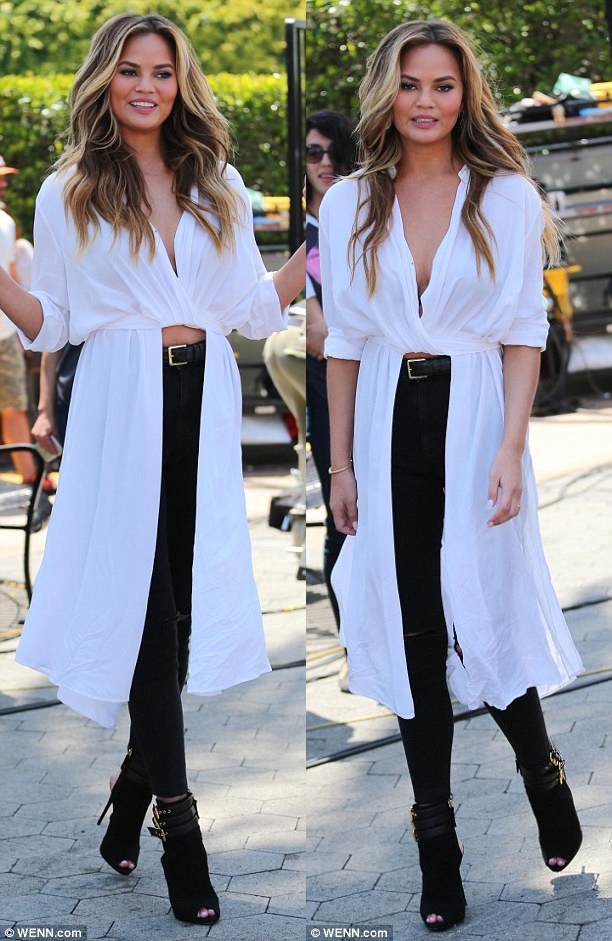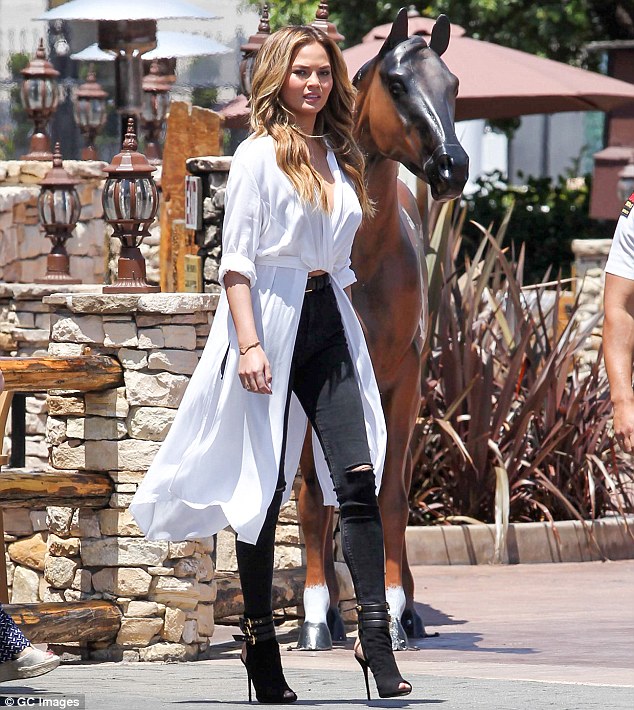 Chrissy Teigen visits the set of EXTRA in Hollywood on May 20, 2015
I love her shirtdress. I want one for myself. Sadly, no details have been released on the piece yet. But that shouldn't stop any of you from copying it. If you have a good seamstress, I suggest you go fabric hunting, pronto.
As for Chrissy's black open-toe booties, they're from Giuseppe Zanotti. They feature three buckled straps at the shafts, open heel cups, half-inch-thick platforms, and 4.75-inch-tall heels. Below is a closer look at the pair: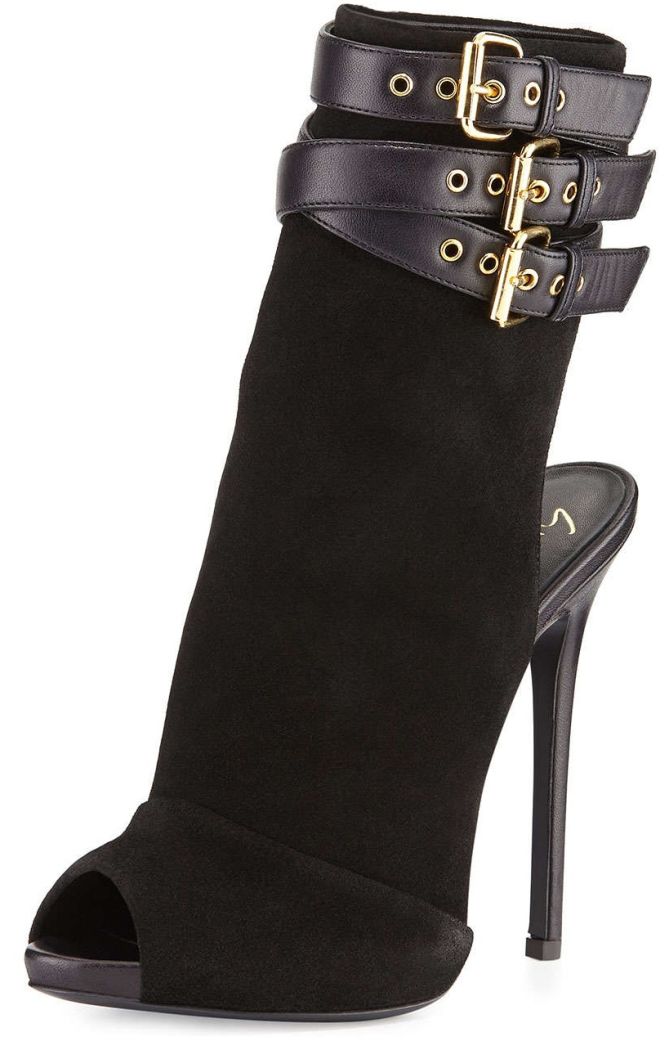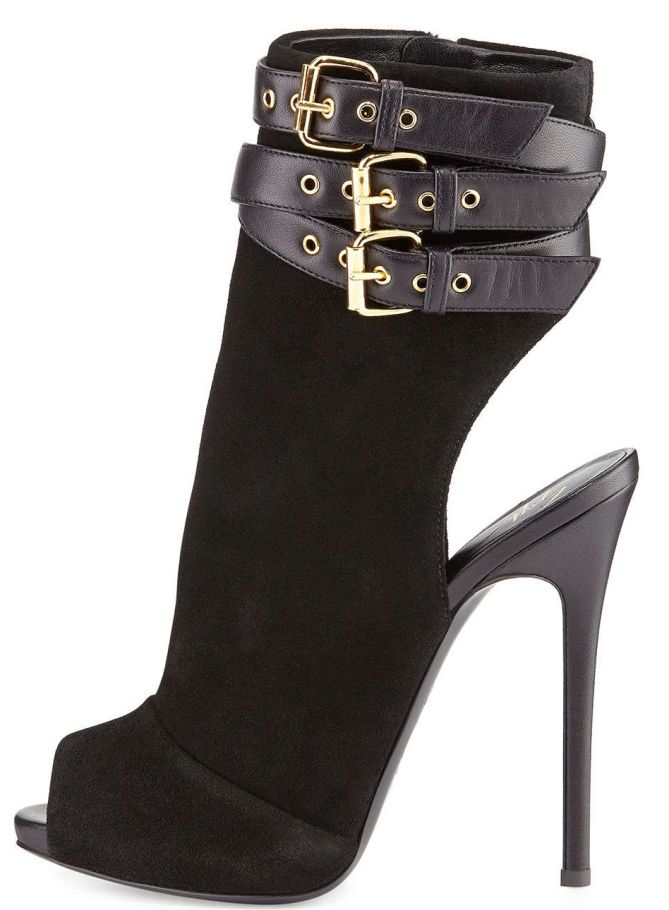 Giuseppe Zanotti Triple Strap Suede Booties, $1295
Worn with black skinny jeans tucked under, these booties will definitely elongate even the shortest legs. If you're thinking about buying a pair, feel free to order away. They retail at $1295. For the gals on a budget, you can try these booties from Luichiny instead: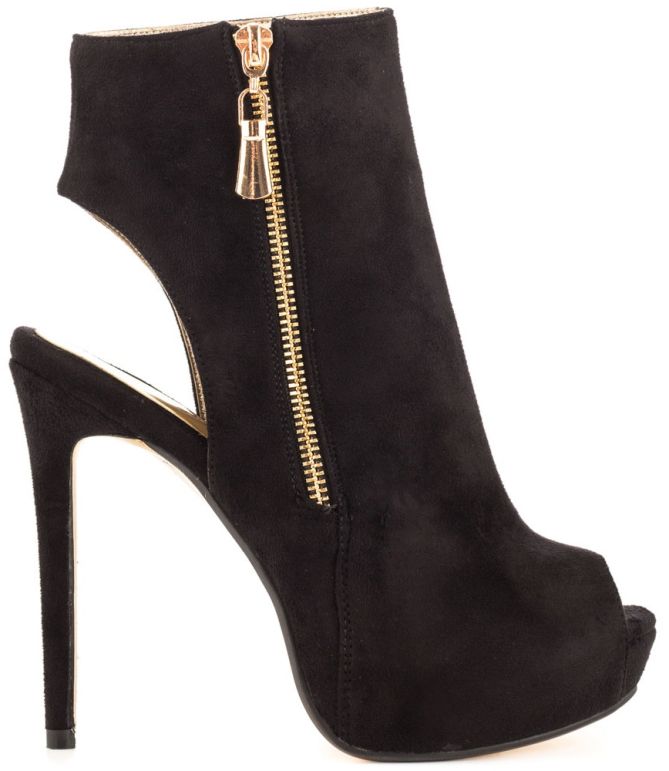 Luichiny Kay Cee Booties, $87 (was $95)