Chrissy Teigen showed off a beautiful outfit and a perfect silhouette when she went shopping before Christmas with her husband John Legend and her eight-month-old daughter Luna.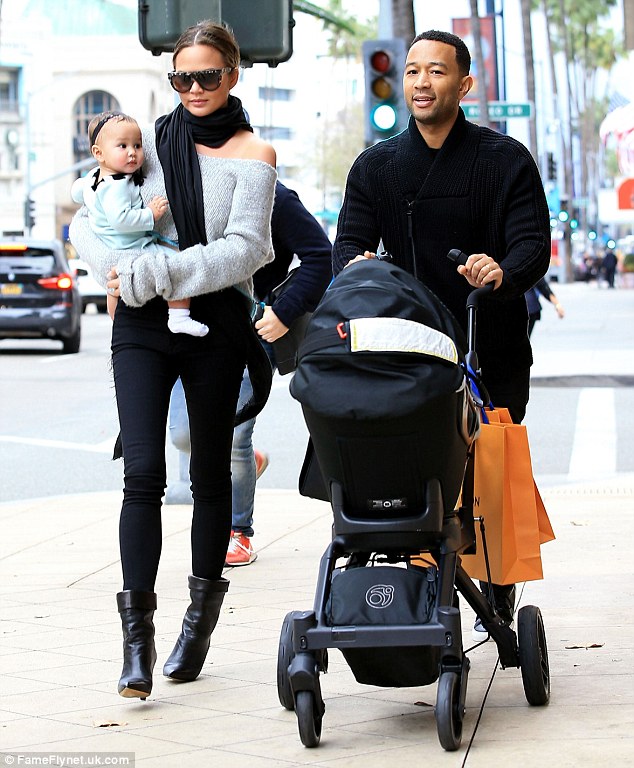 They went out to buy some Christmas presents. Chrissy looked beautiful and calm after what occurred with Trump. She let Trump have a piece of her mind about his inaugural booking complaints.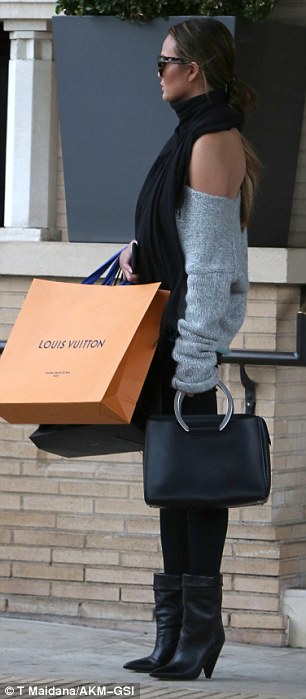 She was really chic, she wore a grey wide-neck knit sweater that she let slide down her left shoulder. She added a pair of tight black trousers to show off her famous long limbs.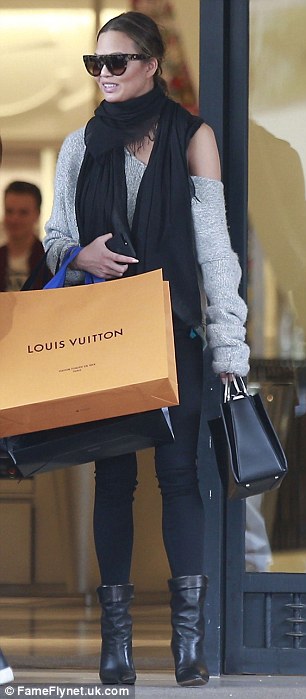 And then the glam touch of her outfit was the high-heel ankle boots. These boots have a distinctive heel, the typical iconic conical heel. They are by the French Isabel Marant.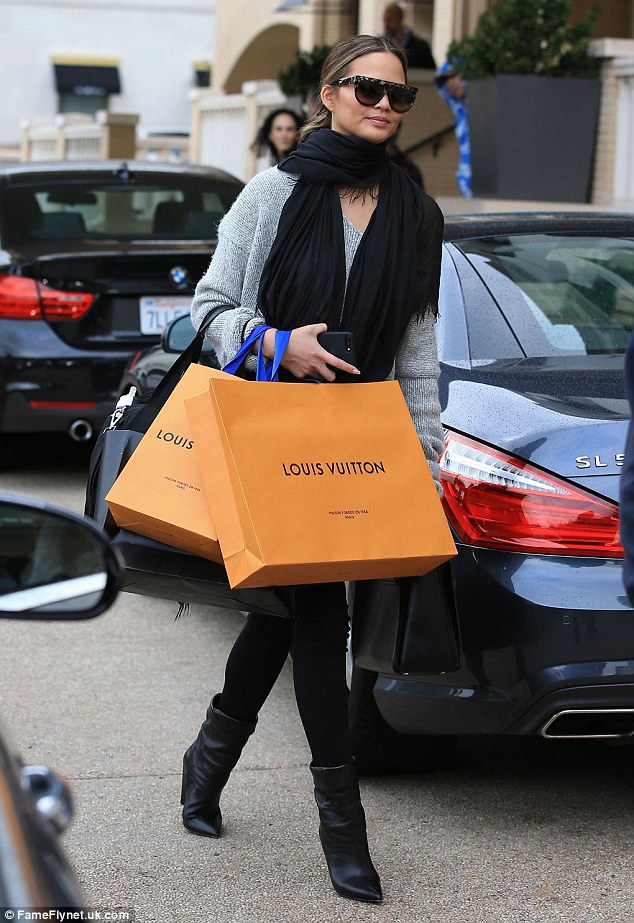 Chrissy also added some details to her look. A black long scarf that she wrapped around her neck, a distinctive black handbag with circular handles and sunglasses with leopard print frames.
Her hair was parted in the middle and tied back into a small ponytail. Then a slick of peach lipstick adorned her fresh face. Her husband looked good as well. John Legend wore a black side-zip sweater, black trousers and a pair of black and white sneakers.

They are a beautiful family and we hope they had fun going shopping.
You can buy similar boots from Top Shop for less.