He has been hosting BBC Radio 2's flagship breakfast show for nearly a decade. But Chris Evans' early schedule might have gotten the better of him as he appeared a little tired during the fourth and final day of the Cheltenham Festival on Friday afternoon. Despite his exhausted display, the radio host, 51, was in good company as he walked arm-in-arm with his stunning wife Natasha Shishmanian, 38.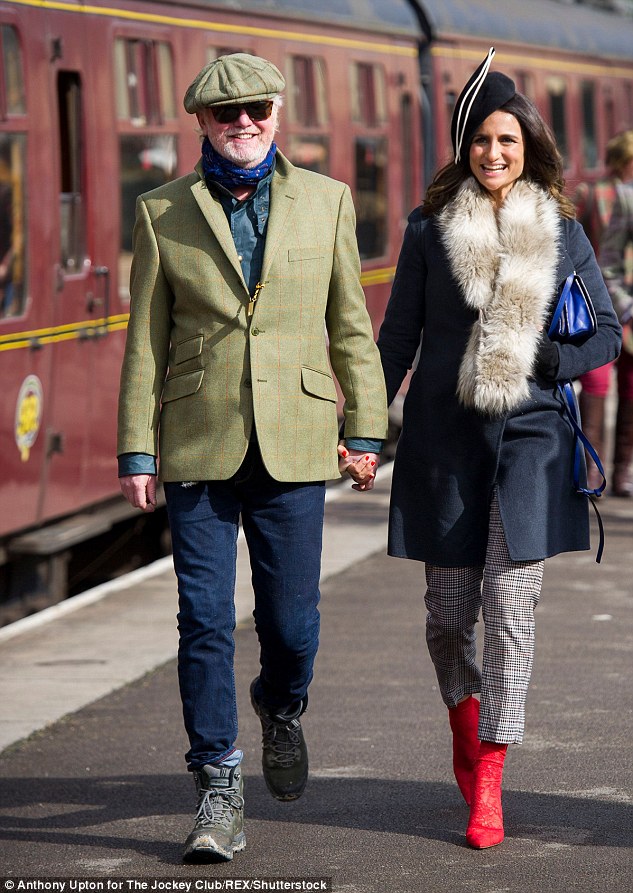 The former Big Breakfast star showcased his quirky style as he donned an olive blazer and indigo jeans, teamed with a blue choker scarf and square framed glasses. Wrapping up against the winter chill, the Famous and Fearless presenter wore a checked newsboy hat and softshell boots. Natasha cut a chic figure in a pair of tailored ankle-grazing trousers, which she tied in with a fluffy-collared wrap coat.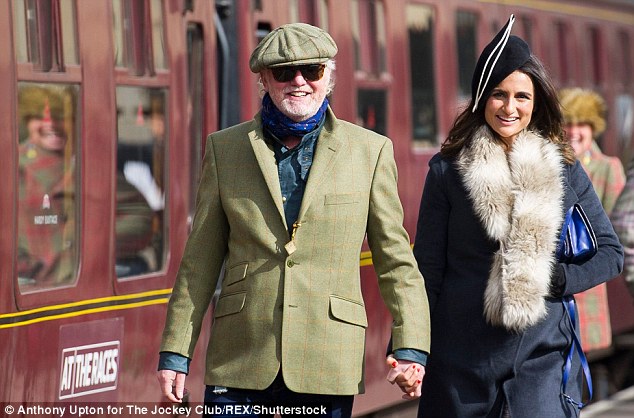 The profesional golfer added a pop of colour to her ensemble as she enhanced her height with bright red heels. Showcasing her youthful complexion, the British-Armenian accentuated her features in glamorous makeup and styled her brunette locks into loose waves. Natasha accessorised with a cobalt blue handbag and a statement navy headpiece.
During an edition of his BBC2 radio show in April last year, Chris revealed he wanted to have another child with his wife. The candid DJ told comedian Rob Brydon that Natasha was 'being harvested around now, with the radio on'. A bemused Rob didn't catch on at first before Chris clarified that the couple were hoping to add to their brood, currently Eli, five, Noah, nine, and Chris's daughter Jade, 31 – whom he shares with former partner Alison Ward.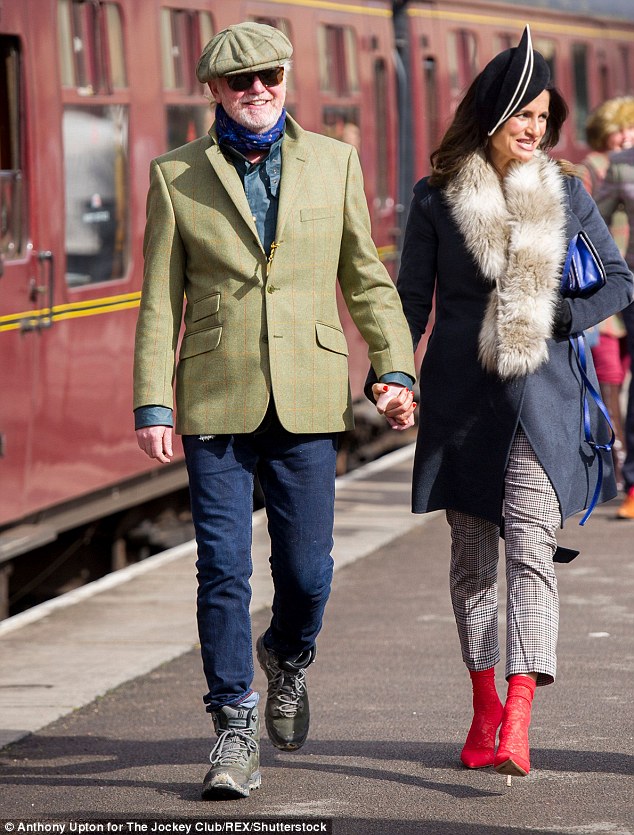 The outspoken host told listeners: 'Mrs Evans has gone into hospital this morning at 7am – she is the field and there's a harvest taking place this morning.' He added: 'I have to leave at 9:30 in the morning because I am required.' When Rob failed to realise what Chris was referring to and appeared to worry about Chris's wife being in hospital, the DJ clarified: 'It's a nice thing, we're having one last hurrah, one last attempt at a fourth ankle biter.'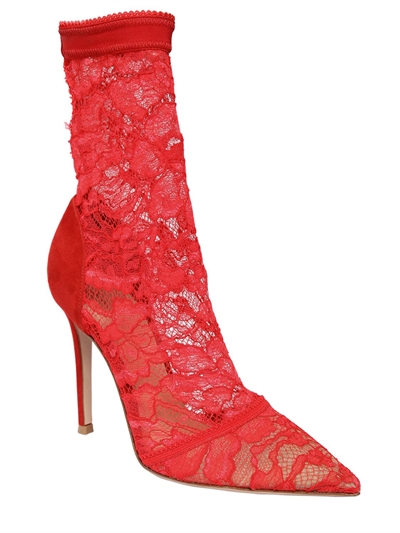 Natasha Shishmanian and hubby Chris Evans were wrapped up warm ready for Cheltenham Festival this week. Despite the layers Natasha still managed to look super chic in her check trousers, coat, furry stole and elegant hat perched to one side. But the stand out piece of this outfit is undeniable – the first thing you see are her ankle booties.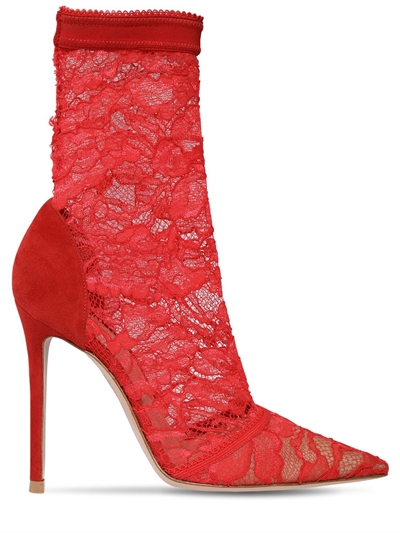 The sassy scarlet pair are by Gianvito Rossi and they're not just bold because of their hue, they're finished in lace too which gives them a racy edge.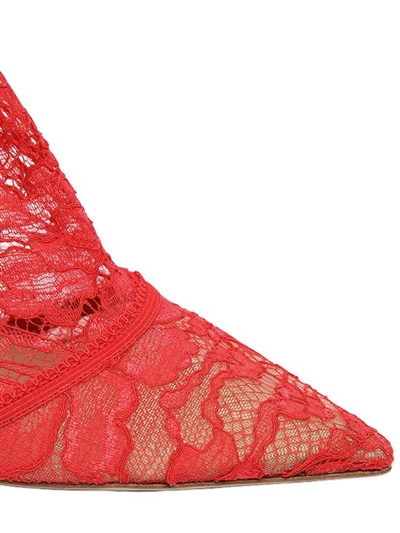 Keen to snap them up? Click 'Buy' to grab them at Luisa Via Roma now. Alternatively, rock a red pair of boots from the line up below: