When it comes to shoes is not about how much you spend on a pair, is all about what pair you are choosing. There are endless examples of girls spending 1000$ on a pair of Louboutins and having a mediocre look and endless examples of girls spending 50$ on a pair and looking flawless. Coco Chanel used to say that you can't buy style. I totally agree with her, but I have to add that you can learn it. Chloe Sims is a great example of how to dress on a budget. So, take out your notebooks and let's learn from her.
Yesterday, as she was leaving the shooting scene of the new TOWIE season, her look was the perfect combination between the sporty trend and biker chic. Chloe wore a bomber jacket paired with a zipped sweater dress. As for the shoes, she wore a pair of sock ankle boots.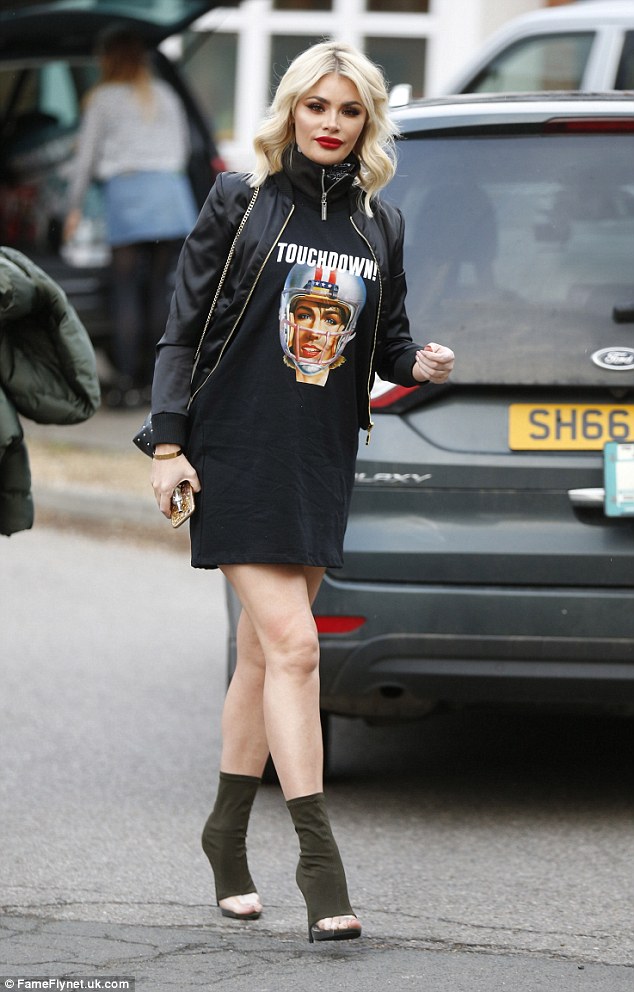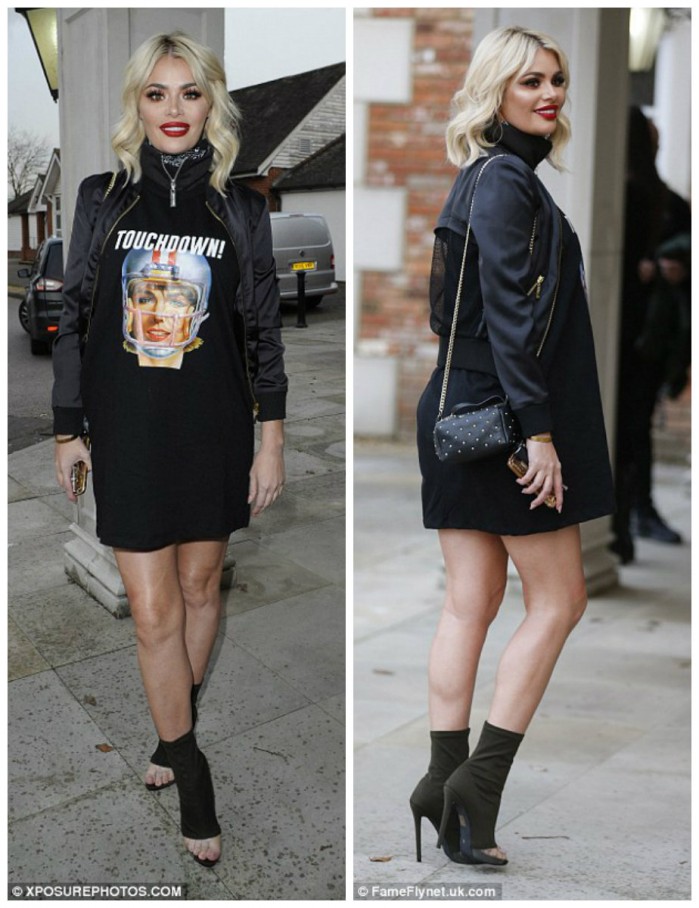 Those sock booties have a perspex detail that add an interesting touch to the over all look. The sock booties are one of the biggest trends of the past season and from the look of it, they will for sure stay in trend for spring and summer.
They are easy to wear and you need a pair. You could rock those with a pair of jeans and a printed t-shirt or a leather body-con dress and be fabulous for a night out.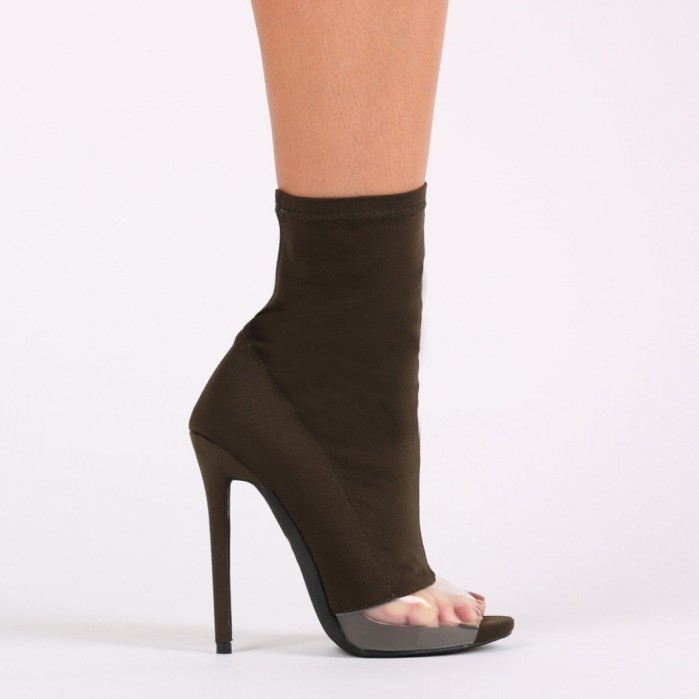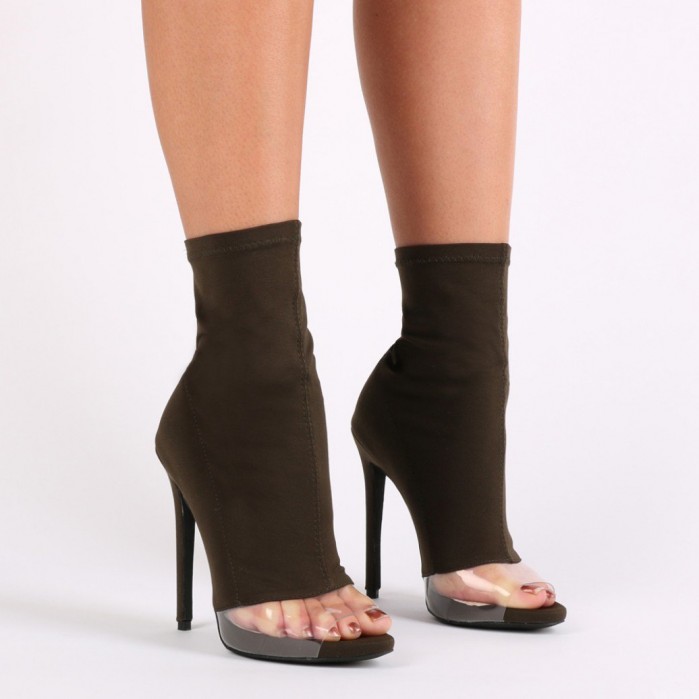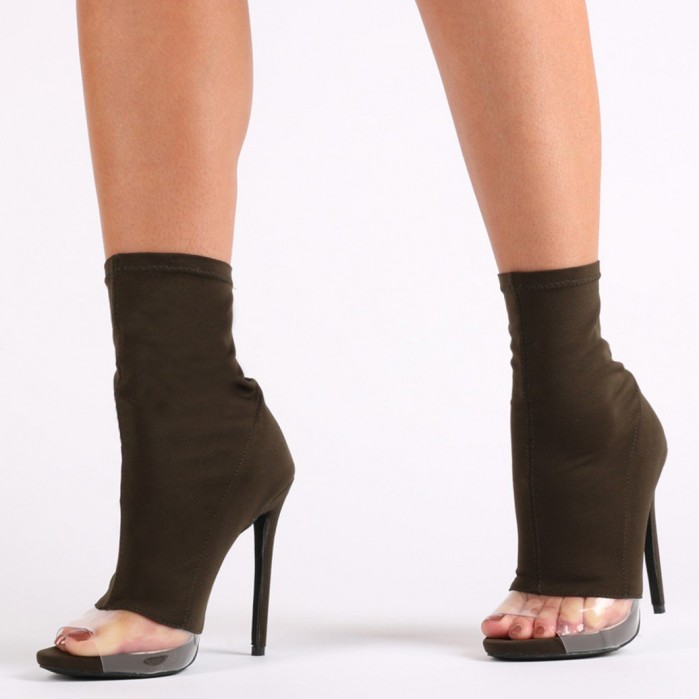 And here is a similar pair great for a colder climate:
EGO-Zina Khaki High Ankle Boot In Lycra