The Only Way is Essex star, Chloe Sims, stepped out to do some mommy duties on Sunday. She took her daughter, Madison, to watch The Three Little Pigs at the Palace Theatre in London. Interestingly, even while on mommy duty, Chloe couldn't resist wearing skimpy leather shorts and dramatic high heels for the occasion. She wore both with a white button-up shirt, a fringed purse, and a soft long coat. It was a very glam attire, and certainly not for running around with your kid.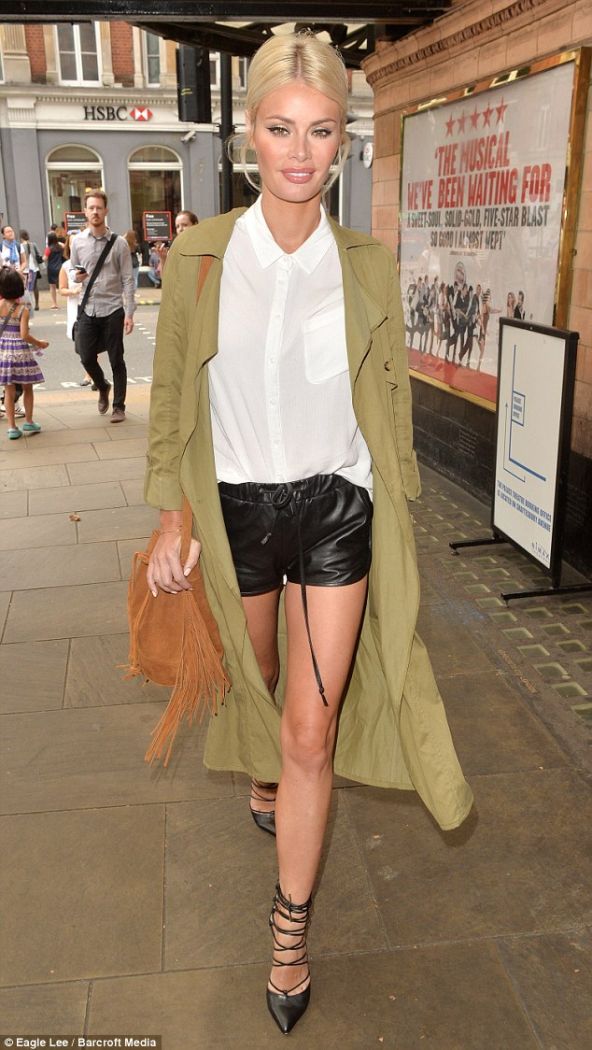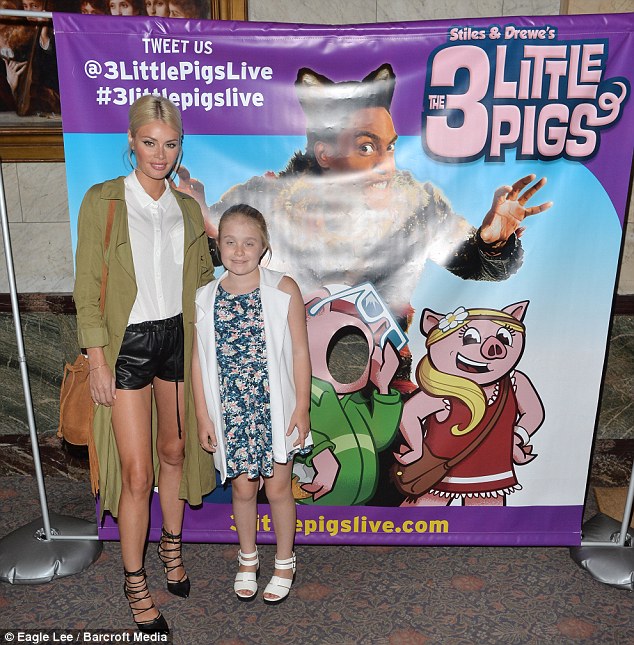 Chloe Sims takes her daughter to the Palace Theatre in London to watch The Three Little Pigs on August 23, 2015
I don't know about you, but I sort of feel like she should have worn something else for the occasion. Then again, who am I to judge, noh? Besides, at least her daughter is dressed appropriately.
Would you wear Chloe's outfit if you were going to spend the day with your little one? Or would you rather be in something comfortable, practical, and well, not as revealing?
Kids run around a lot and you have to be able to keep up with them. Personally, I think she should have at least worn jeans and some comfy flat shoes, be they boots, sandals, or pretty ballerinas. Of course, this goes without saying that her pointy lace-up heels do look rather fancy. I wouldn't mind wearing the pair to, say, a date, or even to the office.
If you're dying to know where Chloe scored the pair, I'm sorry to disappoint you, I sadly don't have that information. However, the pumps look very similar to these strappy heels from River Island. Considering where she lives, I'm inclined to think they're the same pair.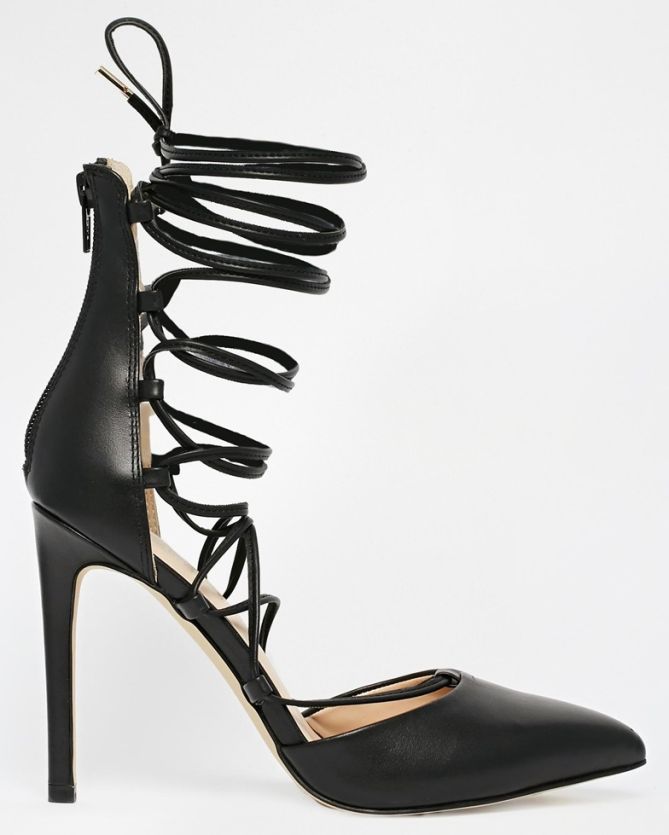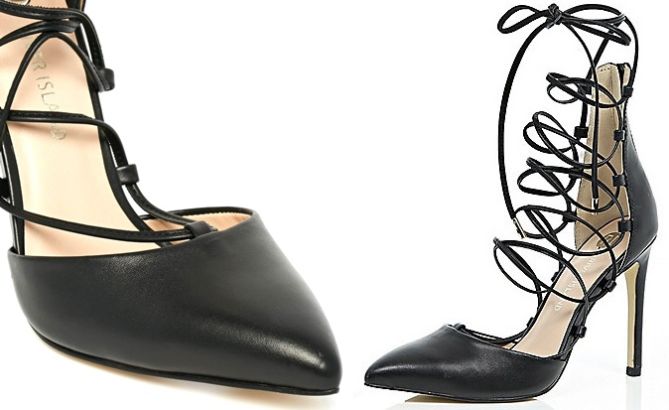 River Island Leather Tie Court Shoes, $93.50 (was $134)
You can find these pumps online. They're available at ASOS, as well as the River Island website. In fact, if you purchase 'em from ASOS, you'll get the shoes for much less. Of course, you'll need to pay for international shipping (plus, there's the issue of duties and taxes). On the label's US site, however, they retail at $150.