The Only Way Is Essex star, Chloe Sims, was spotted in a rather unusual attire over the weekend. While shooting scenes for her show on Sunday, the buxom blond wore a fringed leather jacket over a white tank top and a cream-colored feathery skirt. She then complemented the mix with pink-tinted braids and some ankle-wrap open-toe booties.
It was a very odd-looking outfit. I understand she was probably going for a fashion-forward look, but somehow, it just came out as overdone and overdecorated. Check out Chloe below, then tell me if you agree: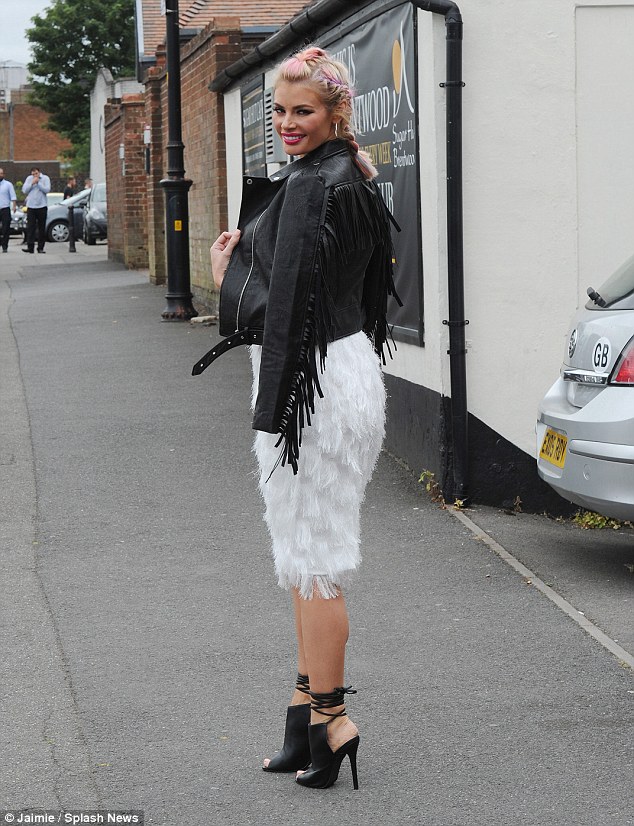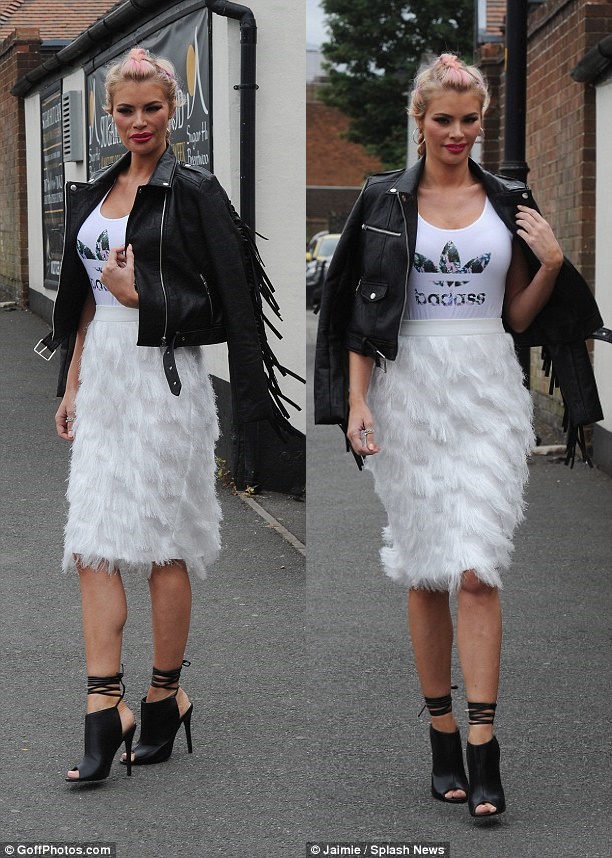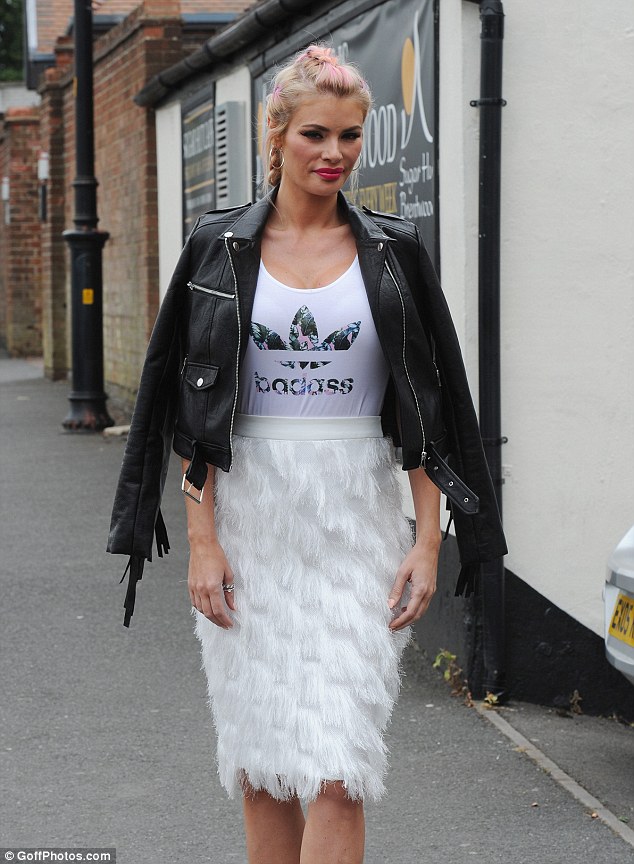 Chloe Sims wears an unusual outfit as she films scenes for TOWIE in Essex on July 12, 2015
Well, any thoughts? Did she nail it or did she fail to impress?
Sadly, I would say it's the latter, yes? With regards to the fringes and feathers, I think she should have chosen one or the other, not worn both. Thankfully, a pair of scene-stealing ankle-tie booties saved her day. Let's not deny it, the shoes look amazing and we all would like to know where she scored the pair.
I little bit of stalking on Chloe's IG account gave me the label Public Desire. The sandals are called "Rebecca" and you'll be glad to know that they're quite affordable at £30 (or about $46.50). They feature faux leather uppers with a seam cutting through the center, very high 5-inch-tall heels, and tubular lace-up ties that you can wrap around your ankles.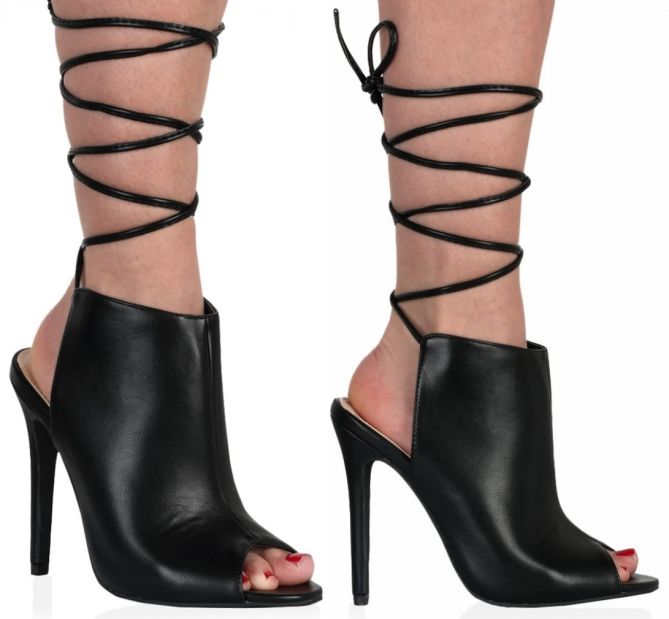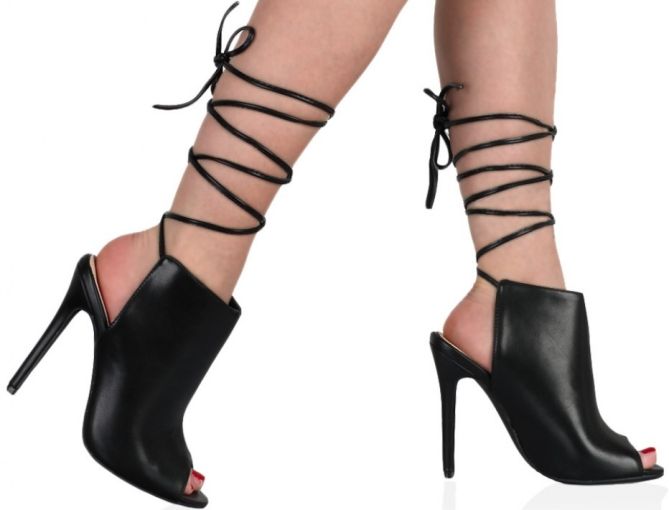 Public Desire Ankle-Tie Bootie, £30
Do you like what you see?
You're free to purchase them online. They also come in white and black faux suede if you want the option. Shipping to the US will cost you £5 (will take 10-14 days).
For those who don't want to wait, or for those who would prefer to order from stores within the US, try these $99 booties from Dolce Vita instead. These are crafted from genuine suede too, so you're getting great value for your money: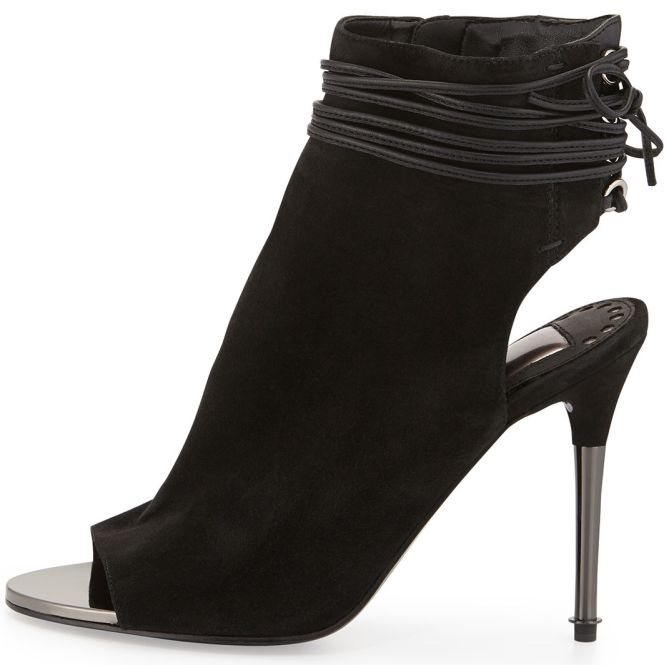 Dolce Vita Hadlie Booties, $99