Chloe Sevigny has resurfaced. Well, technically, she didn't really go away. But the actress and former front-row regular at Fashion Week shows hasn't exactly been visible of late. During Tuesday's premiere of Bloodline, however, Chloe decided to step out.
For the occasion, the blonde cutie kept things hip and a little bohemian by donning a mixed-print ensemble and a pair of croc-stamped red leather knee-high boots. The overall look was head-turning and definitely a conversation starter. I can't say I liked it, but somehow, Chloe pulled it off.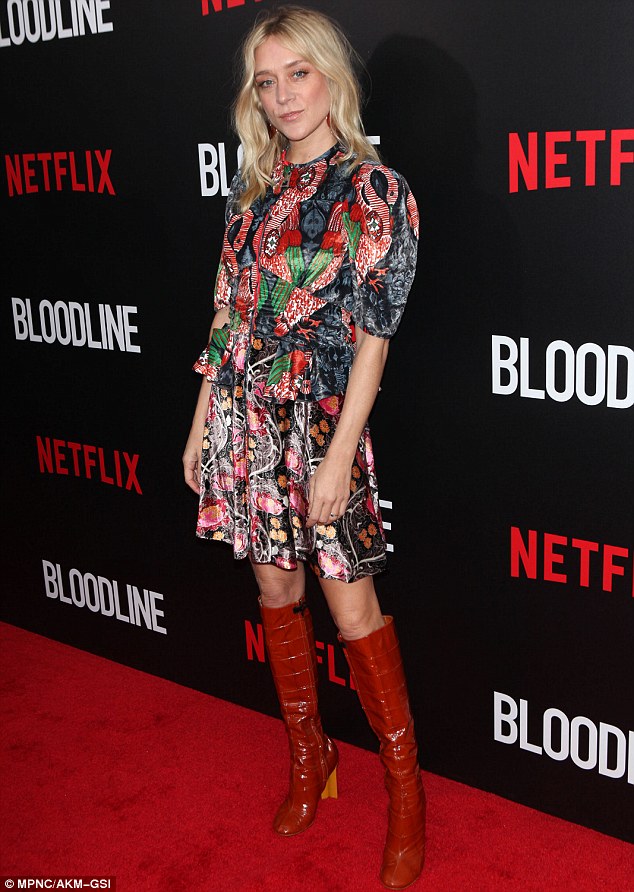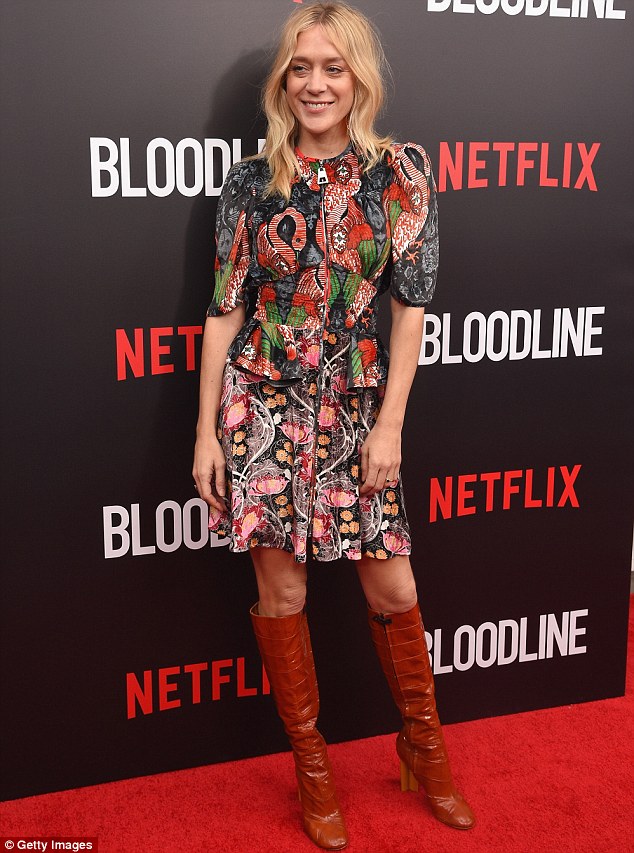 Chloe Sevigny ups her fashion game in red hot shiny croc-stamped knee boots at the Bloodline premiere held in New York City on March 3, 2015
How do you like Chloe's latest red carpet style, hit or miss? Would you wear her outfit? And do you think you can rock those red exotic-skin knee boots as well as she can?
I find the boots intimidating. They're not only made of high-shine leather, they also feature the croc-skin effect. Plus, of course, there's the fact that they're bright red.
I couldn't find any deetz on Chloe's boots, but I have no doubt they're from some high-end designer label. Chanel, perhaps? What makes the pair unique are the heels. If you look closer, you'll notice that they're actually shaped like stars.
If you fancy Chloe's outfit and you think you can wear the look just as well, try stealing it with these over-the-knee boots from Frye. They're not as bright and certainly not as shiny, but I personally think they're more versatile. Team the pair with a printed red dress and you're all set!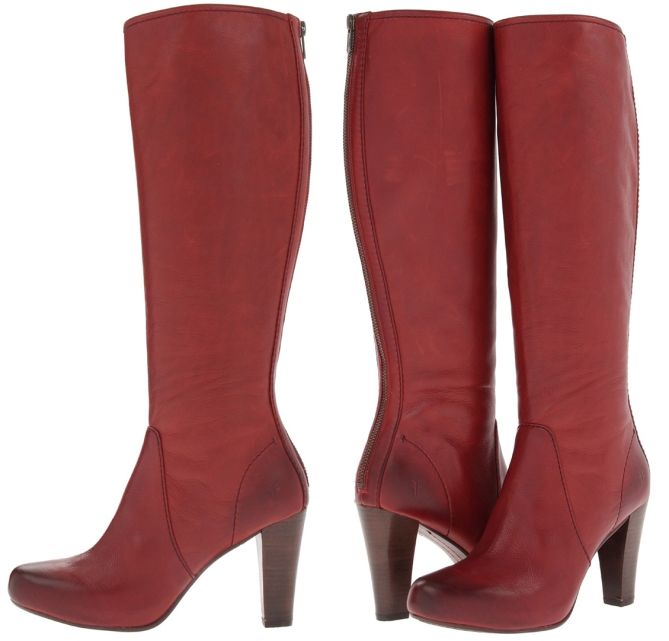 Frye Marissa Boots, $388