Chloe Moretz is dating Brooklyn Beckham as of the moment. I'm guessing her relationship status is encouraging the young star to be a little more daring on the red carpet, because she was spotted looking rather, er, scantily clad in black lace while attending the premiere of her new movie, Neighbors 2: Sorority Rising, in Los Angeles on Monday.
The fact that Brooklyn was there to support her was probably another reason why she was bold enough to slip into an extremely low cut number that gave everyone a rare peek at her tattoos.
Chloe wore the dress — a piece from Alexander McQueen — with a black lace bra. I agree, the combination doesn't sound too bad, but once you see the outfit, I'm sure you'll think otherwise. For one, the silhouette of her dress did little to flatter her, um, developing figure. And for another, the whole black-lace-bra-on-lace-dress looked really tacky — which was a surprise because usually, Chloe never fails to impress on the red carpet.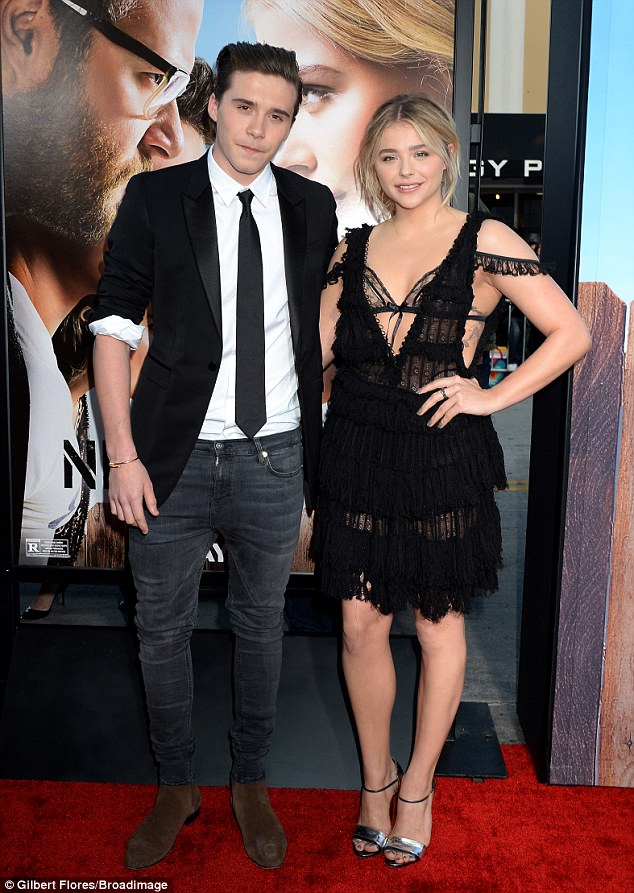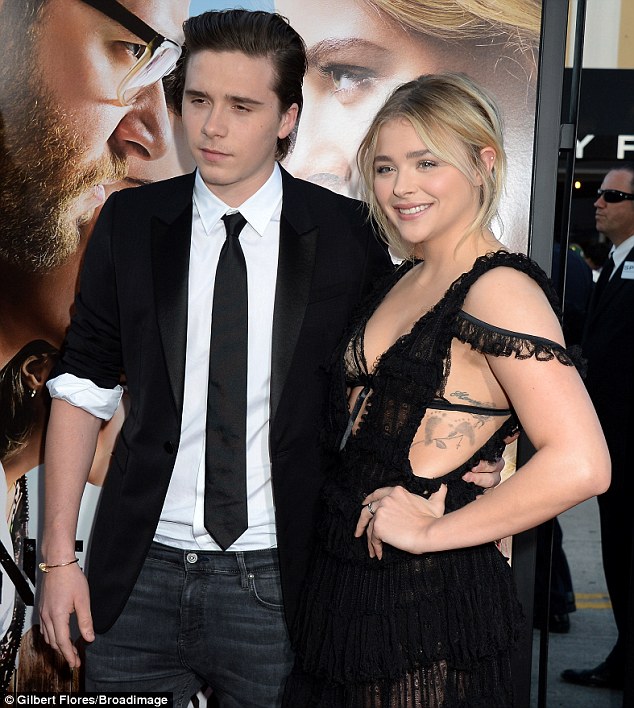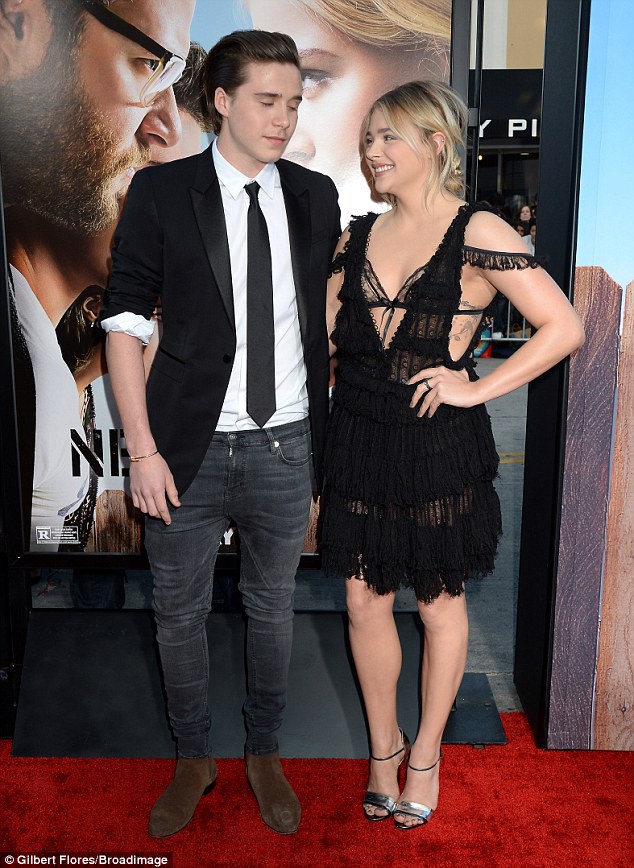 Chloe Moretz attends the LA premiere of her new movie, Neighbors 2: Sorority Rising, with her new boyfriend, Brooklyn Beckham, on May 16, 2016
How do you like Chloe's latest red carpet choice? Do you approve? Note that the bottom of her dress is also semi-sheer, so you could say she was having a daring moment right there.
That said, I have no doubt the black lace frock will look fabulous on a model-esque frame (think Karlie Kloss), minus that black bra, of course.
Chloe's outfit isn't the only reason why she's here, though. We're all about shoes, and I must say, those silver heels on her feet look rather fancy. Would you agree?
No details have been released on Chloe's sandals yet, but based on the photo below, I'm willing to bet they're from Casadei, all thanks to the label's very distinct "Blade" heels.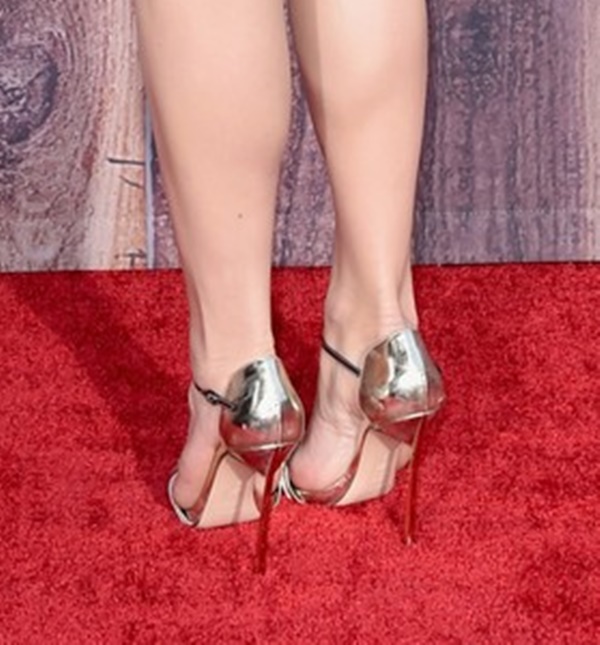 A closer look at Chloe's silver heels
I couldn't find the pair online, but below is a slightly similar style from Casadei that I can show you. This pair also features a unique silhouette on the back, as well as the label's iconic "Blade" heels: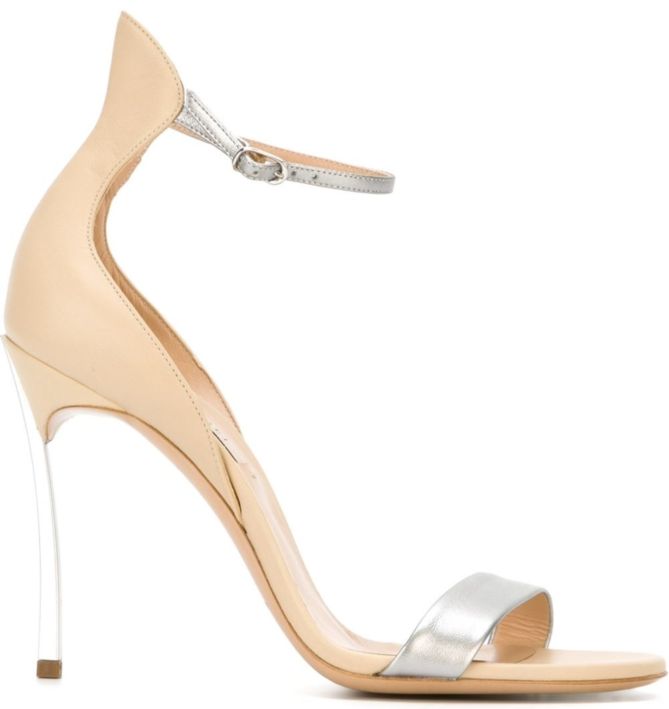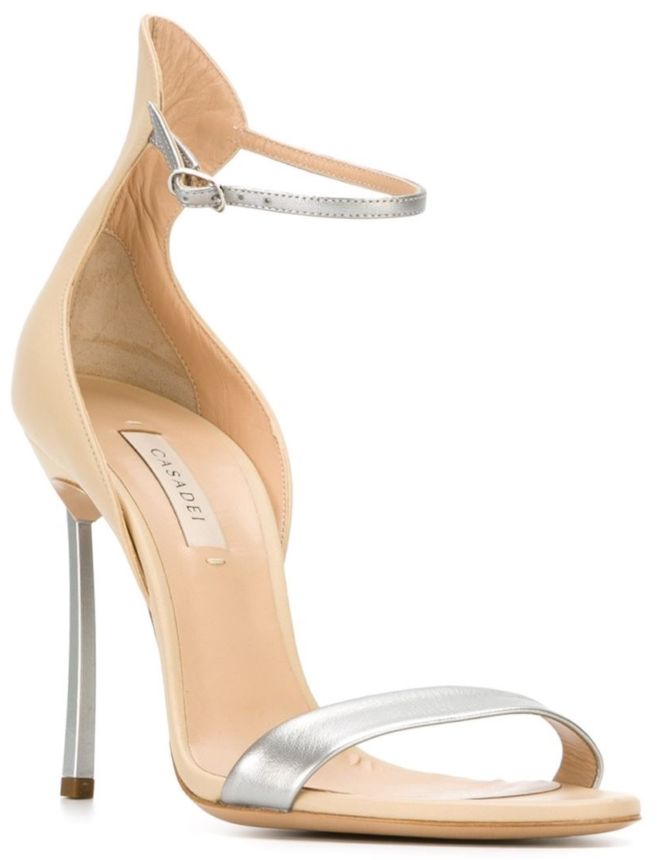 Casadei Blade Ankle Strap Sandals, $775
If you're crushing on Chloe's sandals but don't want to overspend, try these alternatives from GX Gwen Stefani instead: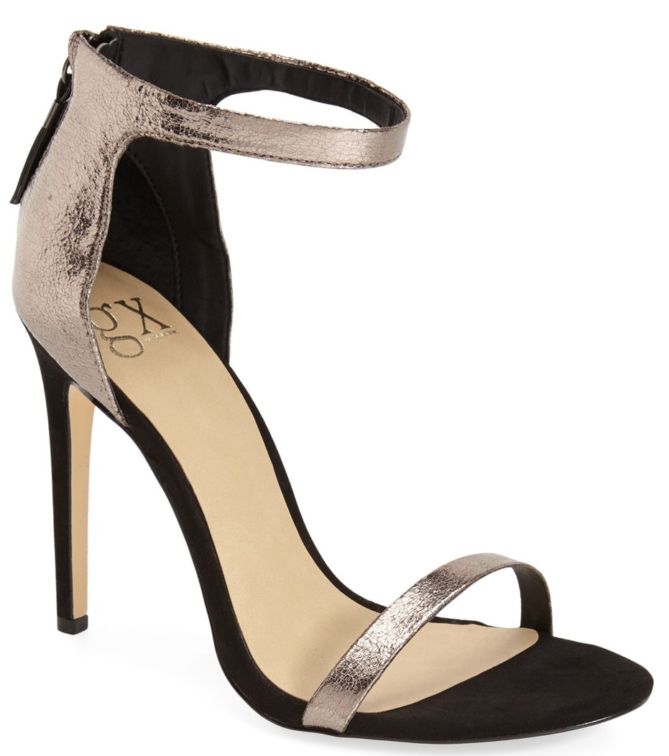 GX by Gwen Stefani Observe Sandals, $90