Actress Charlize Theron seemed to be heads over heels in love with actor Sean Penn as she looked so clingy to his 53-year-old boyfriend during the MET Gala 2014. Some sources even say that the two were caught almost making out at the rooftop hotel bar following their glamorous appearance at the MET Gala 2014 event.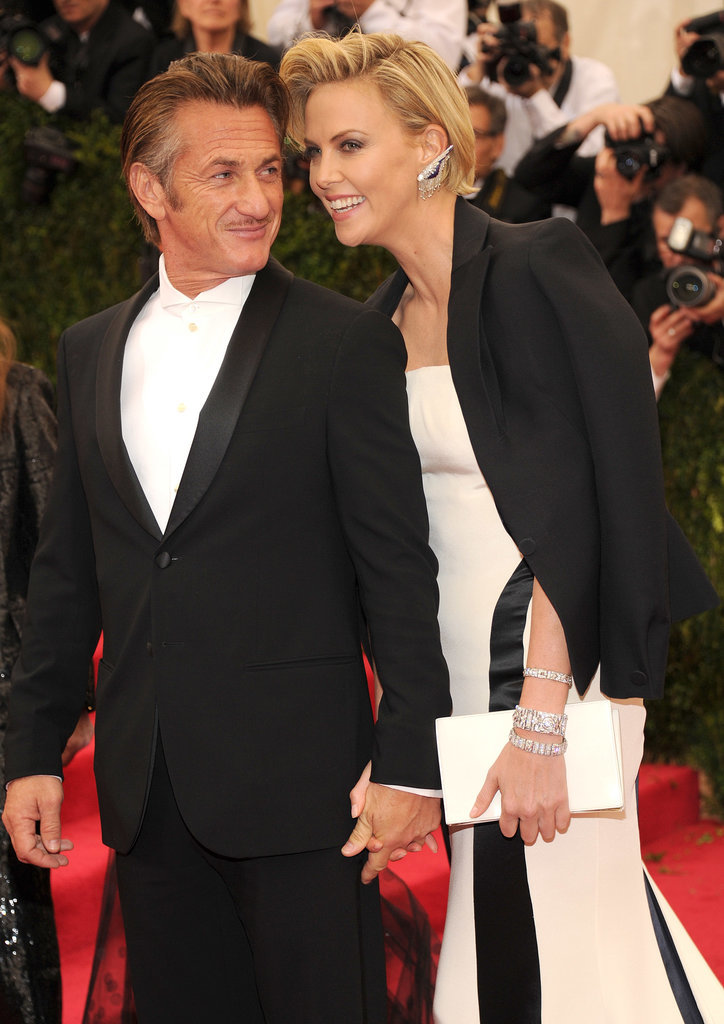 Charlize and Sean arrived at the event both looking gorgeous glamorous in their outfits. Charlize wore a strapless Dior Haute Couture white crepe gown and paired it off with Jimmy Choo Ingrid sandals. Sean, on the other hand, opted for a traditional tux and white shirt.
They rarely do public appearances together but when you do see them together, sources say you expect for more PDAs from this couple. Sean held the hand of Charlize very tight, as if not wanting her to leave his side not even a bit.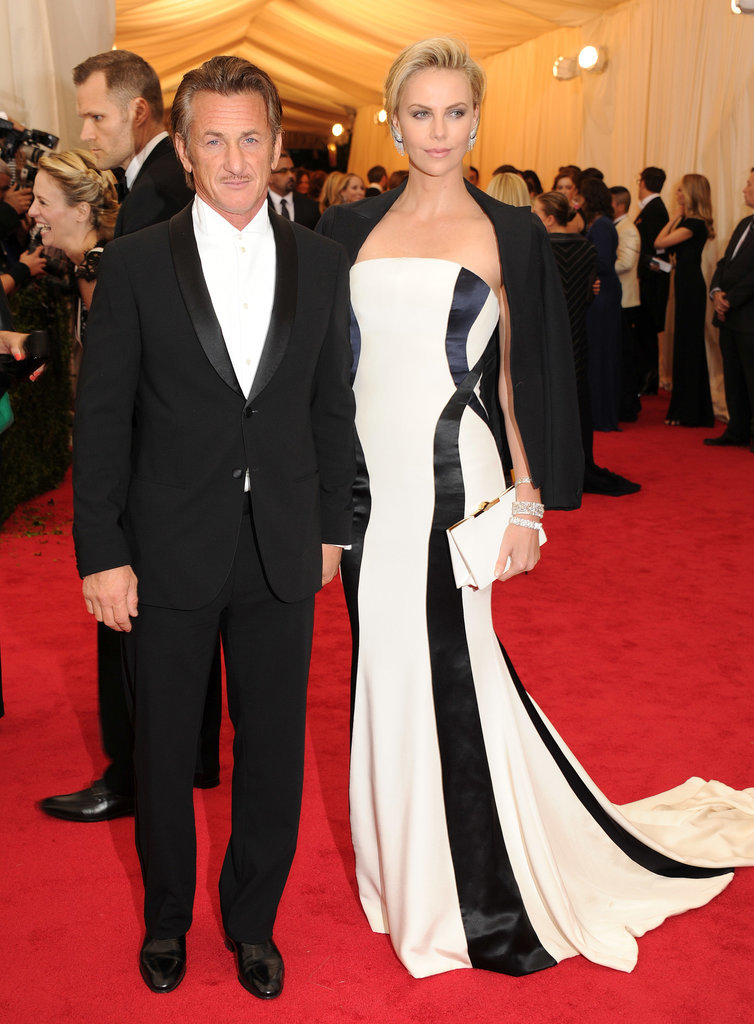 I couldn't find the photos of this couple with their "rigorous make out" session on the dance floor of Boom Boom Room at the Standard Hotel where the MET Gala after party was held, but sources say they seemed to not really care at all whoever are around them. Tthey smoked cigarettes and sipped on their drinks. At one point, the source adds, "they play fought with each other" and Theron started "biting on his neck" before they started "rigorously making out."
Oh well, she must have been really in love! And Sean looked so happy in love with Charlize as well, especially when you see him flash his sweet smile on the camera.
Could it be that wedding bells are coming soon?
Although I am not a fan of May-December love affair, but I am intrigued to find out how this Charlize-Sean love story will go.
But I would say, I really like how Charlize looked so glamorous and gorgeous during the MET Gala 2014. Her black and white gown looked so perfect on her. Her shoes is not quite visible on pictures since it's a long gown but I've read online that it's Jimmy Choo and I saw the style online, as well. And yes, I could say the pair is just sooo adorbs! Charlize wore a black Jimmy Choo Ingrid Sandals but I would rather go for the gold strappy one. I guess it'll look more sexy on most women's feet.
You can get this style online at Saks Fifth Avenue for only $550.