Is it just me or do you also think Charlize Theron is looking way better after she broke off her engagement with Sean Penn?
I think the woman fares better when she's on her own. No, honestly, I think she does. She's one of those independent chicks. You know, the kind who intimidates most men; and the kind men just cannot control.
Now speaking of the actress, she was spotted making her way through LAX over the weekend, and I couldn't help but admire her plane-ride style. For her flight, the statuesque blonde donned a simple pairing of sheer dotted tank top and black skinny jeans. The extras she used, however, elevated her getup to the next level.
Charlize topped off her outfit with a chunky draped cardigan and finished the look with dark sunnies, a designer bag from Alexander McQueen, a really expensive watch, and a pair of comfy but sexy thong sandals.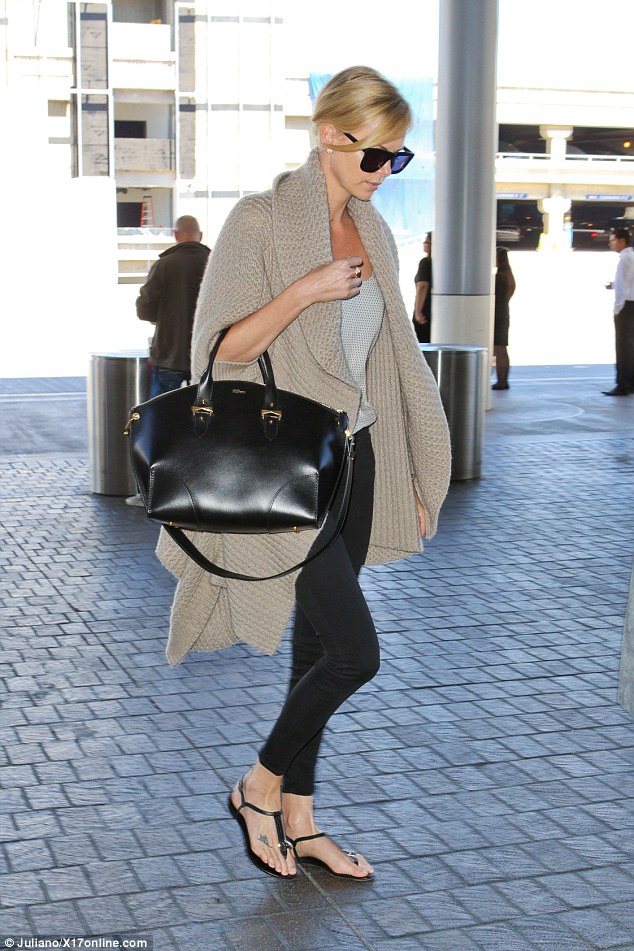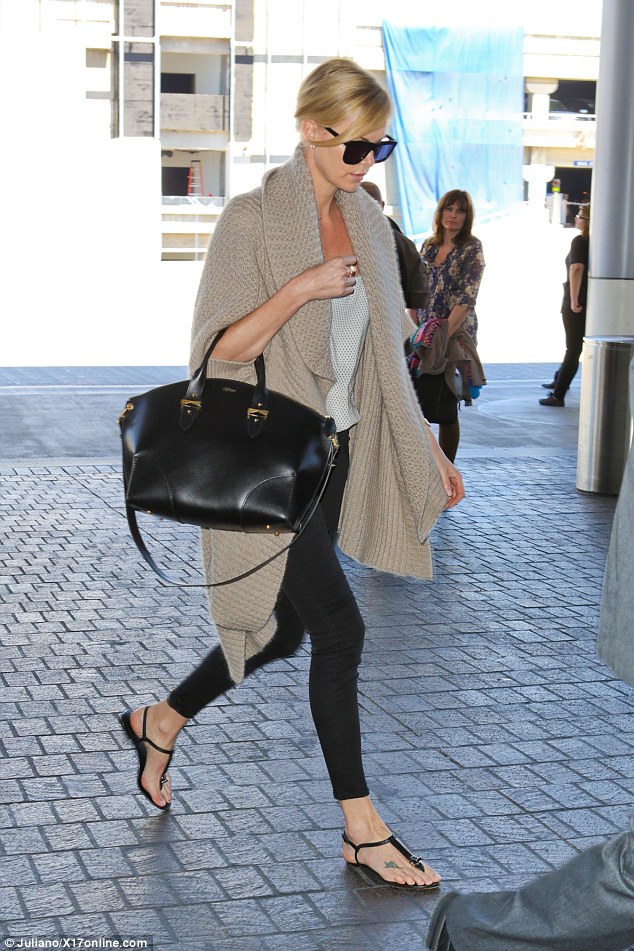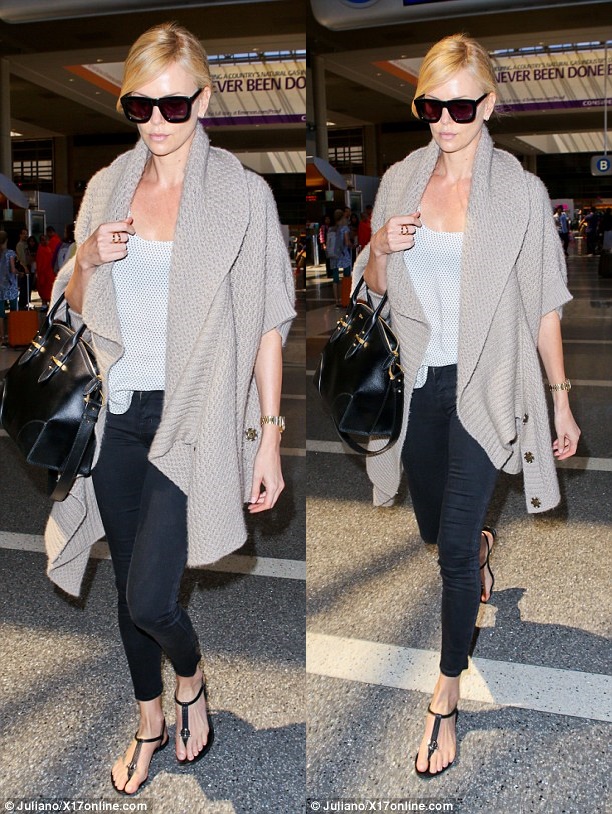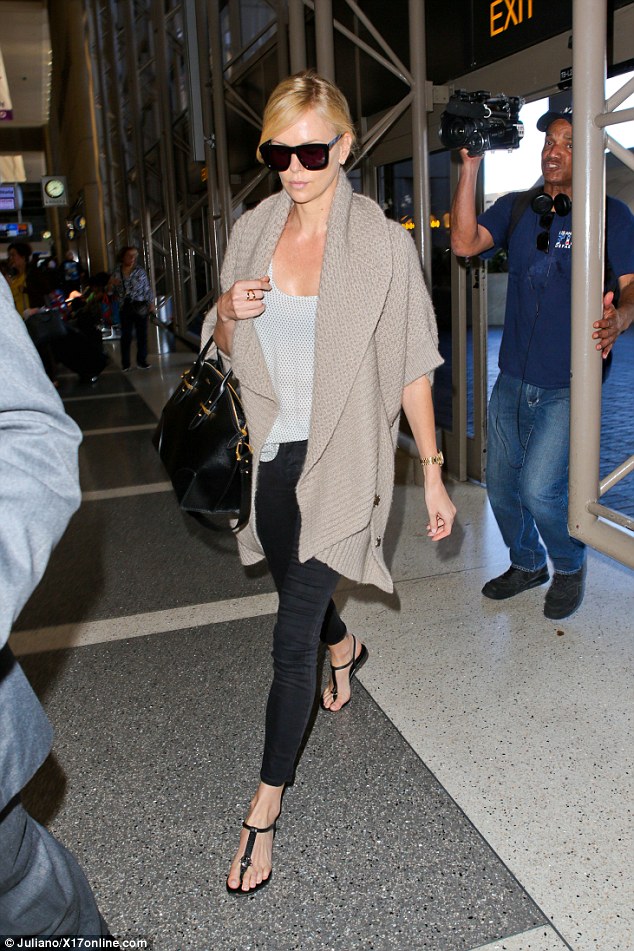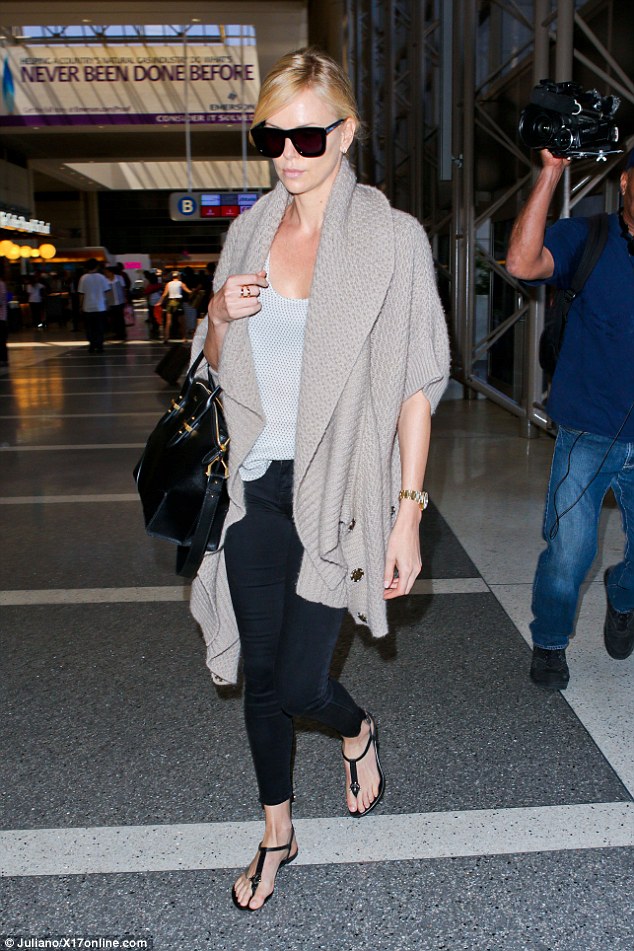 Charlize Theron makes her way through LAX to catch a flight, July 12, 2015
Doesn't she look amazing?
I am loving the cardi, and I love how laid back she looks with those thong sandals. Unfortunately, I had trouble finding information on both. Below is a closer look at Charlize's strappy flats. I'm thinking they're from Givenchy or Dior based on the metal details on the t-bar, but I could be wrong: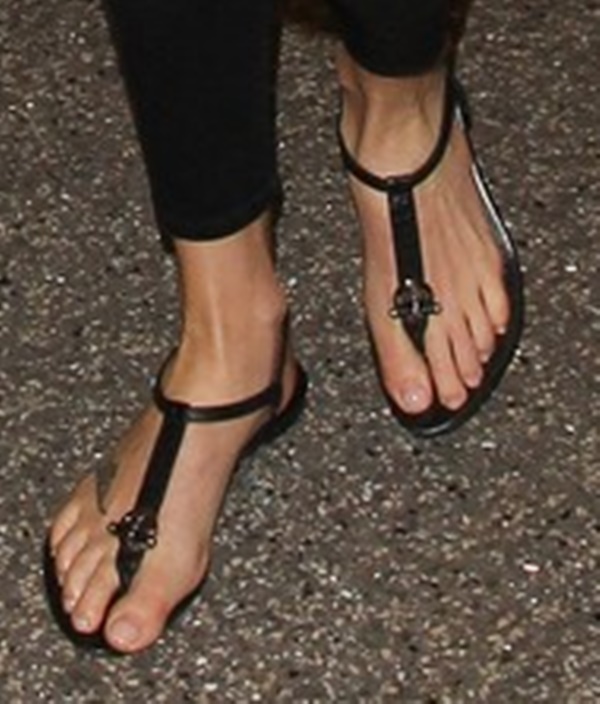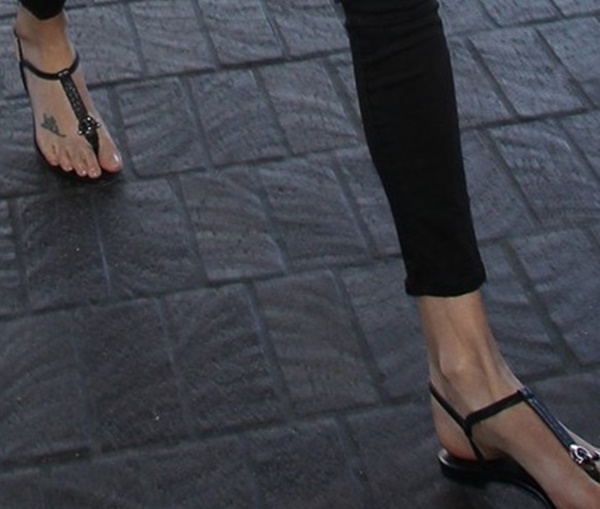 A closer look at Charlize's sandals
So any ideas on who made the pair?
While I continue digging for information, allow me to leave you with a couple of alternatives similar to Charlize's sandals. I've also included a cardigan you can grab just in case you feel like copying her look. Oh, and before I forget, you can purchase her Alexander McQueen purse over here.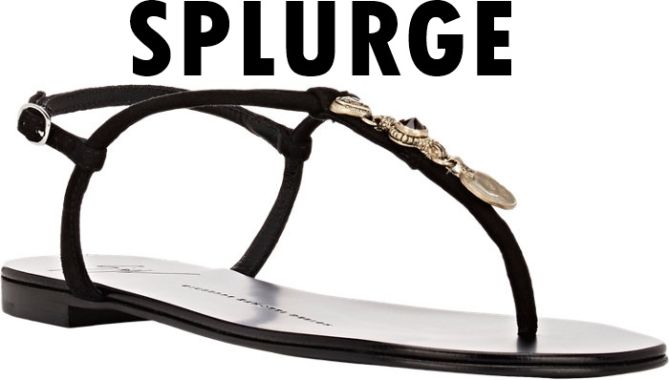 Giuseppe Zanotti Embellished Thong Sandals, $550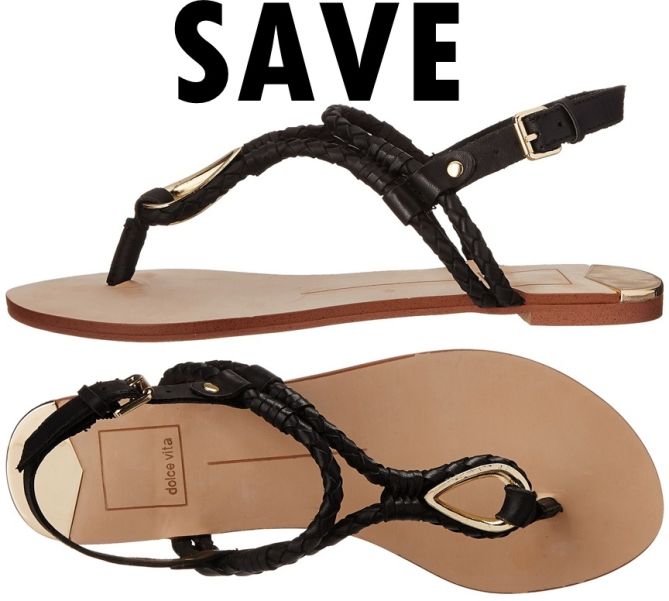 Dolce Vita Dixin Thong Sandals, $80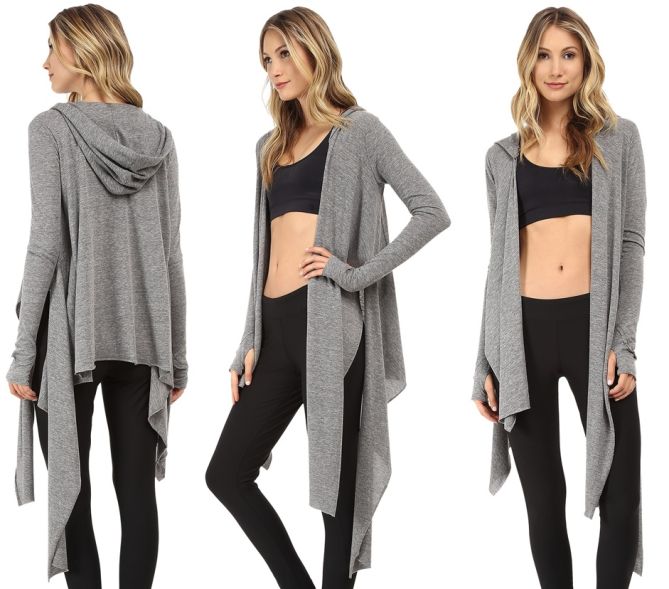 Alternative Wrap It Up Cardigan, $68