Chantel Jeffries,24,is a model and a popular face on Instagram. She rose to international fame after she was with Justin Bieber during a drag race where she was seen beside him in the front seat. Before Bieber, she has had previous relationships with Justin Combs and rapper Lil Twist. She was also previously linked with NFL wide receiver DeSean Jackson. Chantel is signed by Wilhemina Modeling Agency. In 2016 she tried her luck with a music career as Ceejay the DJ. To attract more people she vlogs ,gives beauty tips and travel videos on her YouTube channel, basically branding herself as a social media star. That gave her enough notoriety to open her own line of temporary tattoo's and her own merchandise of beauty products.
She is always sure to make her presence known and on Monday it was no exception. Chantel attended on Monday Drake's birthday party in Los Angeles joined by Madison Beer. During summer she underwent a breast augmentation ,which she shared on her channel and described it as a bad experience. She detailed that the reason of the operation was her weight going back and forth affecting heart breast in a negative way. With the intervention she made sure ,that despite her fluctuating weight, the sagginess won't appear.
The breast enhancement was very well showed ,as she wore an unbuttoned white plunging shirtdress with a more than generous cleavage . The black patent belt made sure to embrace her tiny figure.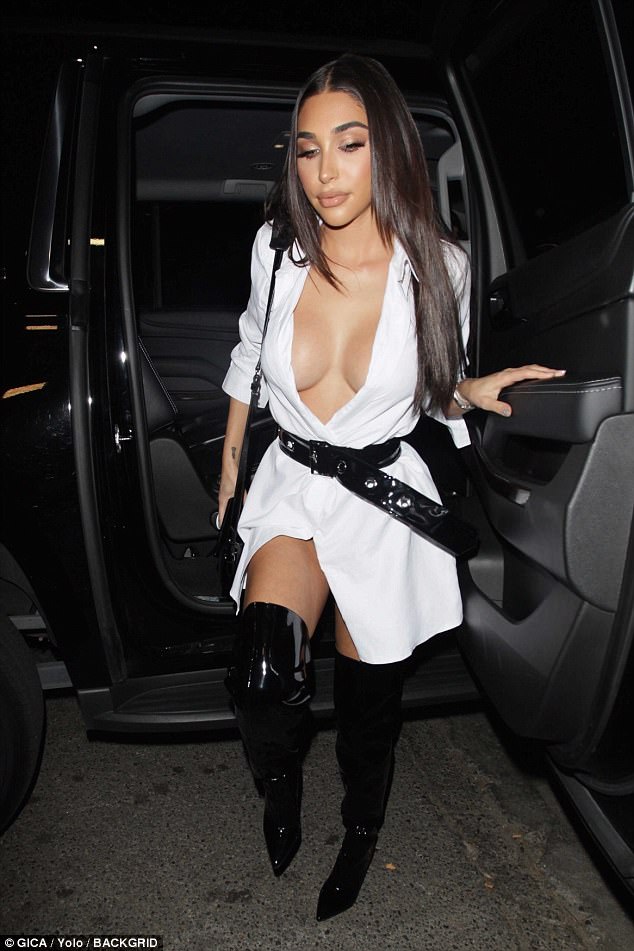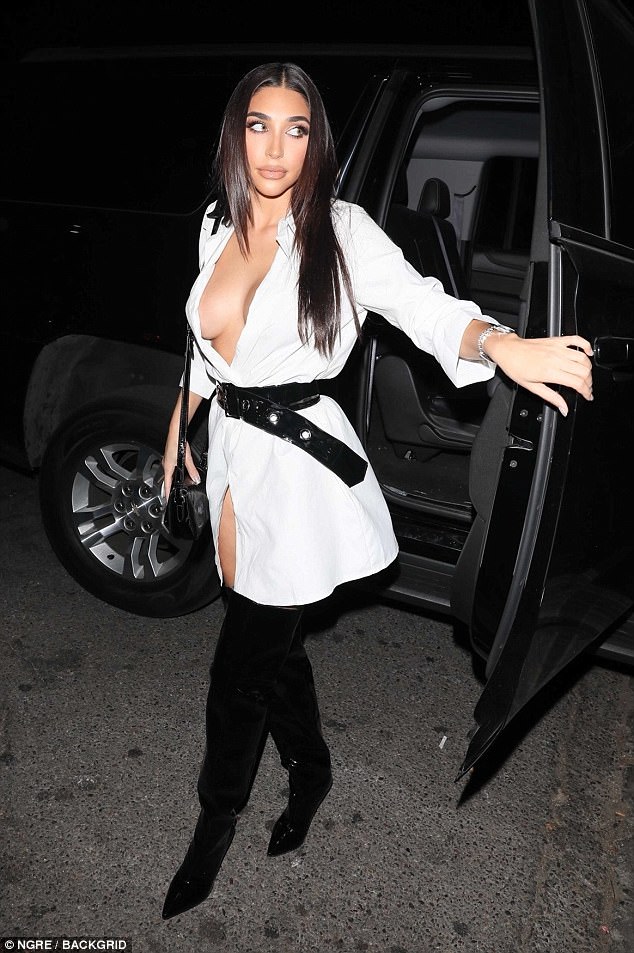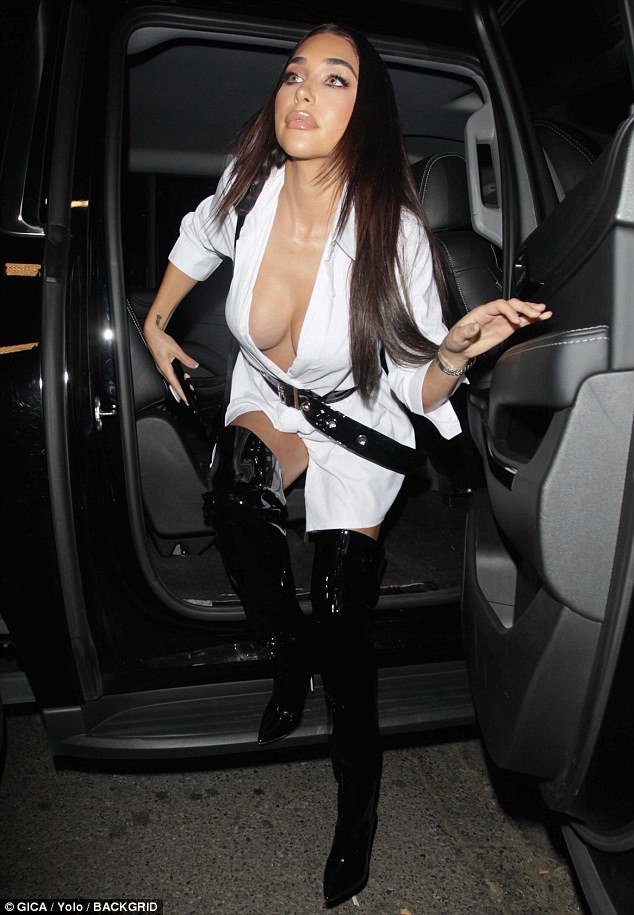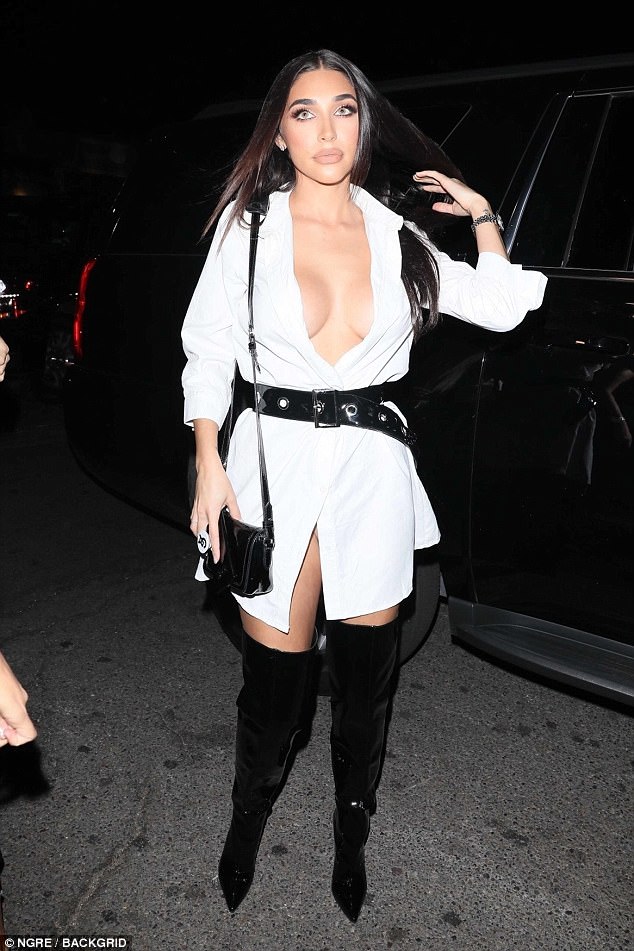 As a social media influencer the word extra needs to become a part of your life. Well, extra is the perfect word to describe the Gianvito Rossi's patent leather pair. The over-the-knee style will never get old and if this winter you want to spice up the things in your wardrobe, this is the perfect pair for you.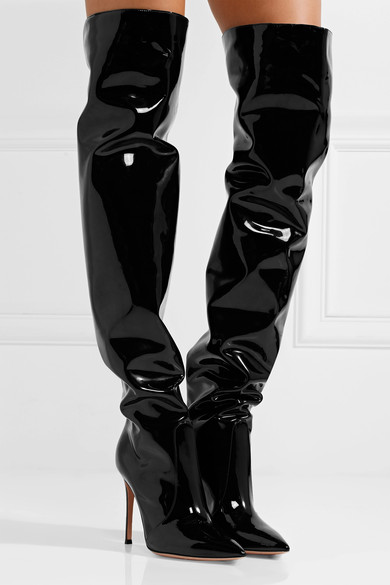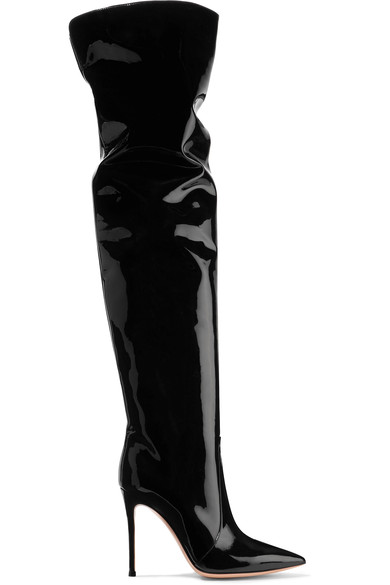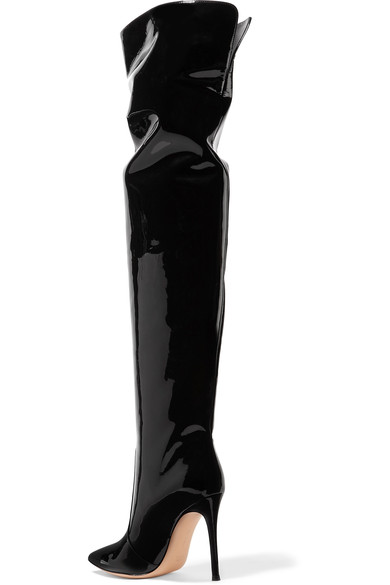 HERE IS A CHEAPER VERSION