When you say Catherine Zeta-Jones, you say glamours Hollywood. The start is known for her style, every time she made an appearance, her looks are on point. Not too much but nothing less, her combinations are always just right. Yesterday Catherine was invited to be on Jimmy Kimmel and you already know she dressed the part.
The 47-year old wore an all black outfit- a little black dress with leather details and a pair of black Louboutins. She topped off the look with some sunnies and a pair of golden earrings. The dress has the perfect side cut that accentuates her figure and the leather patches are just in the right place. As for the shoes, you might think they are a basic pair of black pumps. But they are not, first of all, they are Christian Louboutin- so nothing basic about of that and second of all- they also have a geometric accent.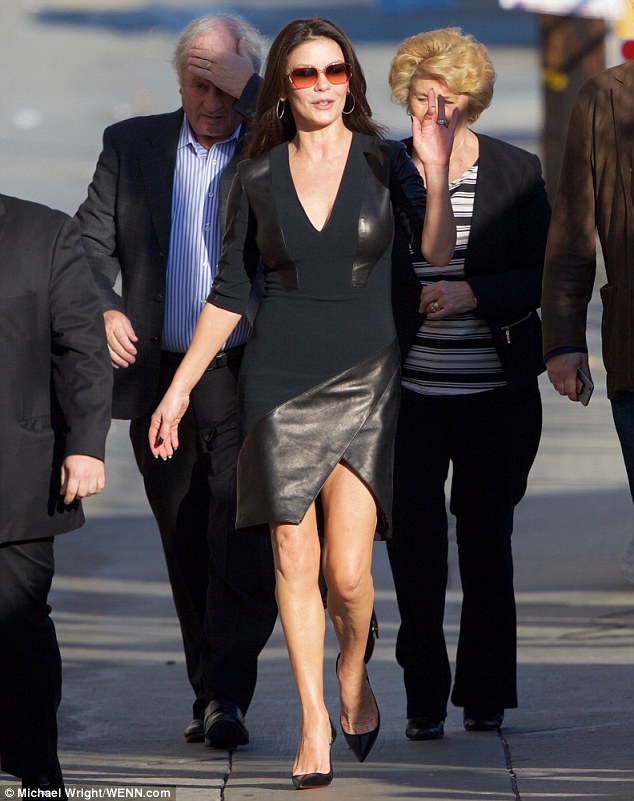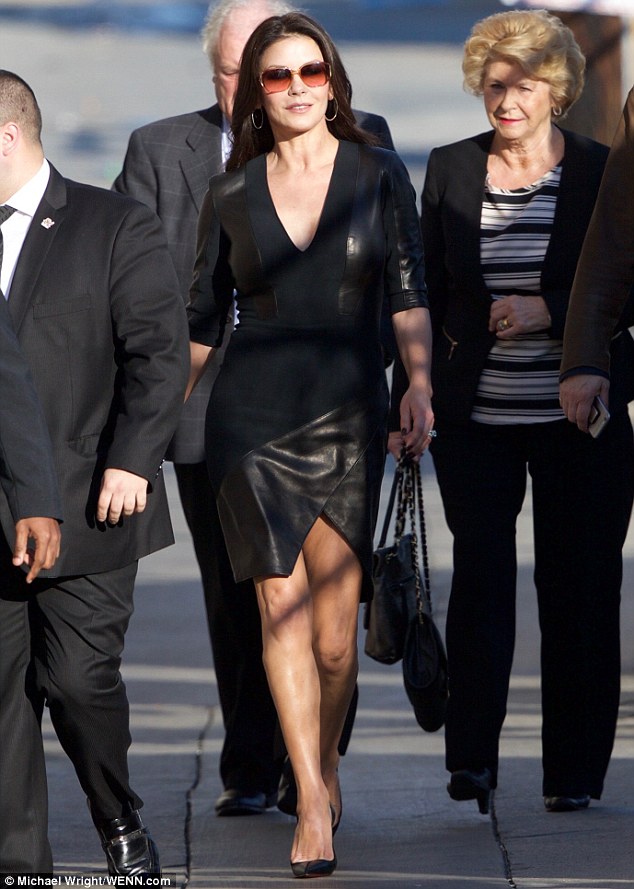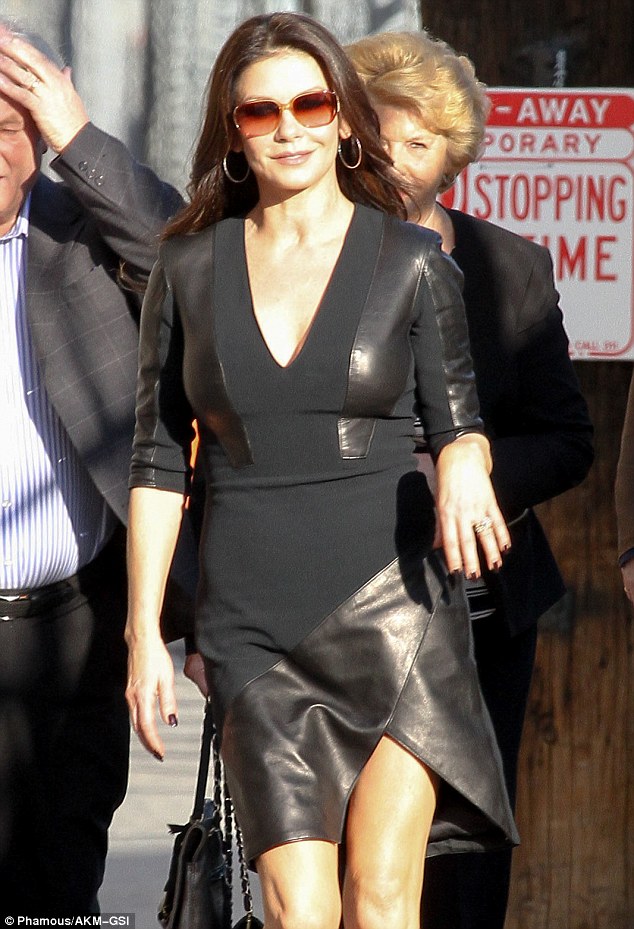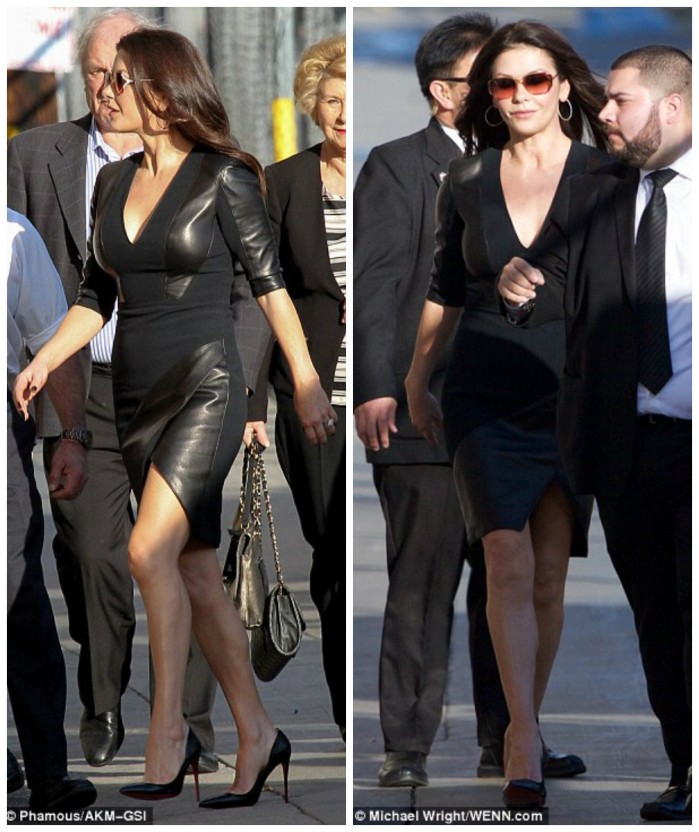 If you love your black pumps but you feel like maybe they became boring, this pair is just what you need. They are the definition of the chic with a little bit of edge detail. You can wear them from the office to night out and trust me, with a pair of red soles, all eye will be on you.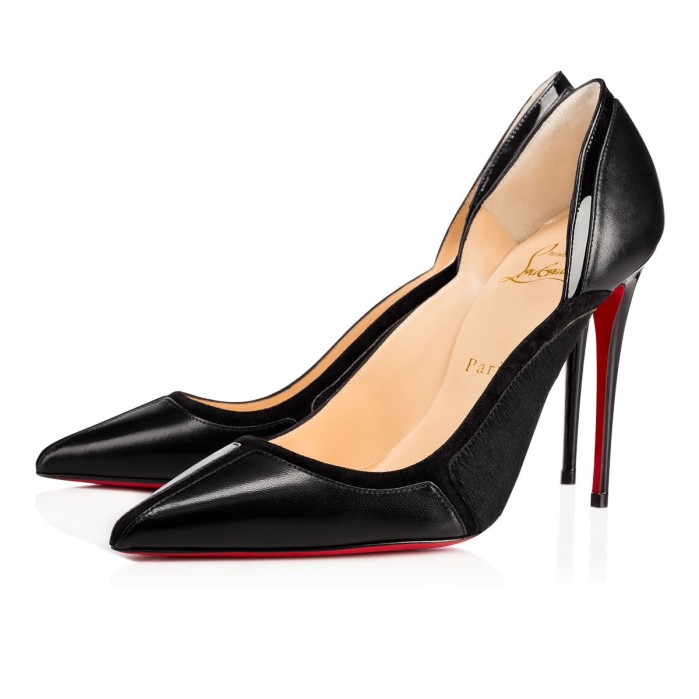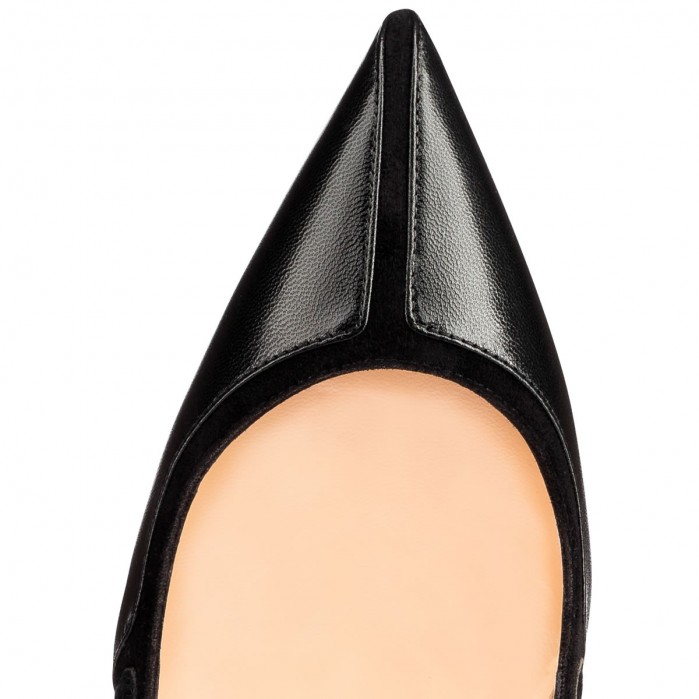 Here are some cheaper options:
BOOHOO-FREYA POINTED STILETTO COURT